Programs

Brochure
This page is the brochure for your selected program. You can view the provided information for this program on this page and click on the available buttons for additional options.
ACES in South Africa at UKZN Global Immersion Program
Durban, South Africa
(Outgoing Program)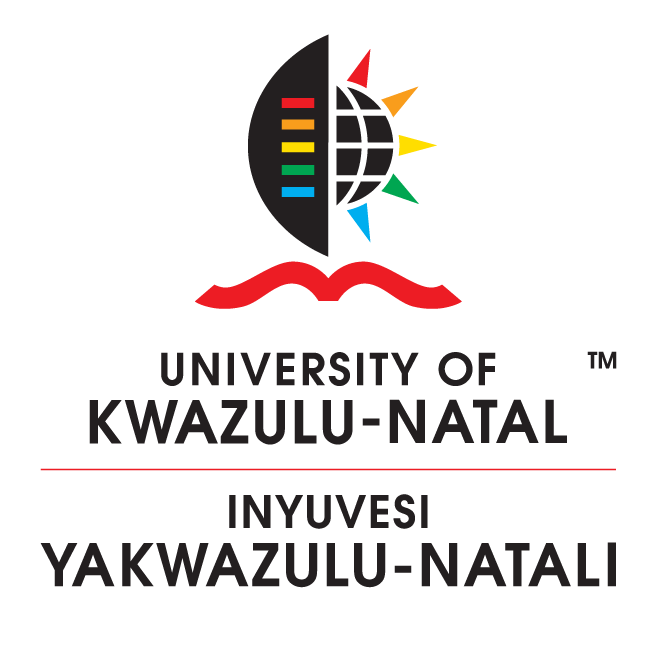 Quick Links
Program Overview
City of KwaZulu-Natal
Academic Environment
Program Cost
Financial Aid and Scholarships
Withdrawal Policies or Change Programs
Passport/Visa Information
Application Process
Health, Safety, and Pre-Departure
Contact Information
---
Study at one of South Africa's leading universities under the tuition of experts. Engage in a multi-cultural experience, with opportunities to participate in community projects. Obtain insight into the social, political and economic challenges of the region. Enjoy leisure activities such as visits to a game park and trails in the wilderness areas. Visit sites of historical interest and learn basic Zulu.
Leisure Activities
Durban, Westville and Pietermaritzburg, where the University's main teaching centers are located, are modern cities with hotels, restaurants, libraries, museums, cinemas, music and jazz venues, art galleries and golf courses of international standard. The sites of the major battles of the Anglo-Boer war (1899-1902) are easily accessible from Durban or Pietermaritzburg. There are also a number of nature reserves and wilderness areas where visitors can view game in unspoilt surroundings. The coast offers fishing, surfing and bathing. Tour visits to at least two sites of historical and environmental interest are included in the program, and visits to other places of interest are part of individual courses.
Excursions
Two weekend excursions are included in the composite fee:
Giants Castle Nature Reserve: Situated in the Drakensberg Mountains, it is the site of one of the last San settlements in KwaZulu-Natal. Rock paintings provide evidence of San history up to the end of the 19th century. Hluhluwe-Mfolozi
Game Reserve: Students will have an opportunity to view a wide variety of African wildlife. Of course, it is not guaranteed that all of the Big Five (elephant, rhinoceros, lion, leopard and African buffalo) will make an appearance, but the reserve has a very wide variety of indigenous animals and birds.
*Successful participation in the summer program yields 8 credit hours.
(Back to top)
---

City of KwaZulu-Natal

KwaZulu-Natal has a rich cultural heritage. Khoisan-speaking hunter-gathers, who lived in the region until the 19th century, left one of the most spectacular legacies of rock painting to be found anywhere in the world. The African population is largely Zulu speaking, with a recorded history dating back to the African kingdoms of the late 18th century, including that of Shaka, the legendary Zulu King. Iron-age sites suggest that their ancestors settled in the region as early as the second or third centuries AD. Today, the region has a sophisticated economy, with modern communication, education and health infrastructure, and provides a microcosm of the changes which post-apartheid South Africa is experiencing in business and in the fields of government, agriculture, health, housing and education.
(Back to top)
---
Academic Environment

Zulu Language and Culture Course
The language part of the course focuses on communication. The students are gradually taken through simple, everyday situations for which they are taught vocabulary and grammatical structures. The course is intensive and interactive. The cultural aspect of the course will focus on the Zulu cultural traditions and heritage, which include the Zulu belief system and customs. Assessment: weekly tests; final examination

Gender and Education Course
This course introduces students to feminism and examines how the concept of gender is realized in a South African setting. It explores how gender operates in education (particularly in school settings), both within the hidden and overt curriculum, and aims to get students to reflect on and compare their own practices and institutional locations. It provides a broad understanding of gender and educational inequalities, but specifically focuses on South African education and gender transformation. It highlights key areas of concern in this country and includes a focus on gender and sexual violence, gender and early childhood, masculinities and schooling, HIV, gender and educational interventions.

Evaluation and credit
Participating students will enroll at the University of KwaZulu-Natal and are required to submit assignments, write in-class tests and a final exam for each course. There are about 50 contact hours per course. A final grade will be calculated for each course and an official transcript will be sent to the home institution after completion of the program.
Accommodation
Accommodation is in the University residences, which provide comfortable, furnished single bedsitting rooms. All residences are situated on campus, close to lecture venues and the University library, and have secure access and CCTV coverage of all entrances. All residences are self-catering and there are communal kitchens on each floor.

(Back to top)
---
Program Cost and Advance Fees

For an Unofficial Budget of this program, please scroll to the top of this page and find the box labeled "Budget Sheets" and click on the semester during which you want to participate. Please read through the Unofficial Budget information which also includes information on Financial Aid and Scholarships.

See Budget Sheets at the top of this page!

(back to top)
---
Financial Aid and Scholarships

Financial aid can be applied to the cost of the program. The amount of financial aid that is applicable to study abroad will depend on your financial aid package. Since there are many variables that determine how your financial aid package applies to study abroad, it is best that you consult with the study abroad financial aid advisor in the Office of Student Financial Aid to discuss your individual financial aid package. Their email and more information on Financial aid can be found at academics.aces.illinois.edu/study-abroad/financial-aid

Eligible students may receive additional scholarships toward the program cost. The amount varies depending on the program destination. Scholarship amounts are announced when program fees for each program are announced. Non-ACES students should contact their college about scholarship opportunities. All participants should also apply for the Illinois for Illinois (I4I) Study Abroad Undergraduate Scholarship. For more information, go to www.studyabroad.illinois.edu/scholarships

ACES Students are eligible for additional funding through their college. More information about ACES scholarships including the application can be found at academics.aces.illinois.edu/study-abroad/scholarships

For more information about general costs, please watch the First Steps Cost, Financial Aid, and Scholarship videos found here for tips and advice: studyabroad.illinois.edu/before-you-start

(Back to top)
---
Withdrawal Policies or Change Programs

To change to a different program during the application process, please e-mail aces-studyabroad@illinois.edu.

To withdraw or cancel your participation in a study abroad program, please visit this link to view the Withdrawal and Refund Policy (academics.aces.illinois.edu/study-abroad/policies)

(Back to top)
---
Passport/Visa Information

You must have a valid passport to participate on this program with at least two blank VISA pages. If you do not already have a passport, or if it needs to be renewed, you must begin that process now, even before program acceptance.

You may also be required to get a visa for your program. Please consult the host country's consulate website or a visa agency to determine whether or not a visa is required to travel to your destination country or countries.

More information about passports and visas can be found at http://academics.aces.illinois.edu/study-abroad/passports-visas

(Back to top)
---
Application Information

First Steps Info Session
Watch the First Steps videos found on our website www.studyabroad.illinois.edu/before-you-start or attend a First Steps Info Session in person. These resources will get you thinking about important themes to consider before selecting a program including: academics, housing, duration, location, and cost. You will learn how to research a program, understand cost (with a segment on scholarships and financial aid too), and even how to apply!

Application Process
Click the "Apply Now" button on this web page to apply. Note that you will be charged a non-refundable $50 application fee by clicking "Apply Now".

You may only apply to one program per term. Please consider your program options carefully before beginning a new program application. Each time you click "Apply Now" you will be charged a non-refundable application fee.

Application Components
The Study Abroad Office Application includes:
· Letter of Recommendation - done electronically (must be an academic advisor, TA or professor)
· Personal essay questions
· Photocopy of passport
· Signature verification form
· Official Transcript
· Online questionnaires

After you are accepted into your program by the Study Abroad Office, you may be required to complete post-decision components such as the host university's application.
Deadlines
All requirements must be completed by the Study Abroad Office deadlines: online materials are due by 11:59 PM on the deadline date; paper materials are due by 4:45 PM the following business day. The Study Abroad Office reviews program applications as a batch after the deadline has passed. The decision dates listed below indicate the earliest possible date that a student's application may be reviewed. Most decisions will be released two to three weeks after each deadline.

See Dates and Deadlines are at the bottom of this page.

(Back to top)
---
Pre-Departure Resources

The UIUC Study Abroad website (studyabroad.illinois.edu/before-you-go) and the ACES Study Abroad website (academics.aces.illinois.edu/study-abroad/current-students) both provide a variety of pre-departure information. Explore both sites for more information on the topics below or logistics such as travel plans and what to pack.

Pre-Departure Course, LAS 199 1 credit
All students are required to enroll in a second 8 weeks pre-departure course, LAS 199 for 1 credit. During this course, topics such as culture shock, health and safety scenarios, and other helpful pre-departure information will be presented.

Course Approval
Before you study abroad you must get the courses you plan to take abroad approved by your college's study abroad office. ACES Students should view the "Academic Information" section of the ACES Study Abroad Website. This section provides information on the course approval process and a link for the pre-approval database which contains all courses with UIUC course equivalents.

Health and Vaccinations
The health and safety of students abroad is something that the University of Illinois takes very seriously, which is why the Study Abroad Office provides services that range from international insurance coverage to a 24-hour phone line to speak to an Advisor on Duty.

Once you have been accepted into the program you may need to get a health consultation at McKinley Health travel and immunization unit to discuss what immunization you need, get a travel kit, etc. See also www.cdc.gov/travel.

(Back to top)
---
Contact Information

ACES Study Abroad
ACES Academic Programs
123 Mumford Hall, MC-710
Urbana, IL 61801
Phone: (217) 333-3380
Email: aces-studyabroad@illinois.edu

Walk-in hours: 2-4pm Tuesdays and Thursdays and 9:30-11:30am Wednesdays.
(Back to top)
Term

Year

App Deadline

Decision Date

Start Date

End Date

Summer

2018

02/15/2018

02/15/2018

06/04/2018

07/31/2018


Indicates that deadline has passed