Programs

Brochure
This page is the brochure for your selected program. You can view the provided information for this program on this page and click on the available buttons for additional options.
Engineering in Australia - Sydney (UNSW)
Sydney, Australia
(Exchange Program) (Outgoing Program)
---
Program Overview
The University of New South Wales is one of Australia's leading reasearch and teaching universities ranked among the top 50 universities in the world, renowned for the quality of its graduates and its world class research. Study abroad for a semester, an academic year or a calendar year and choose from a wide range of engineering, business and gen ed courses. Take part in extracaricullar activies and gain a true understaning of Australian culture and it's people.

In developing new ideas and promoting lasting knowledge, UNSW is creating an academic environment where outstanding students and scholars from around the world can be inspired to excel in their programs of study and research.
---
Quick Links
Program Specific Information
The City of Sydney
Academic Environment
On-site Support
Accommodation
Credit
Eligibility/Selection/Participation
Returned Study Abroad Student Reflections
Additional Program Resources
Application Process
Who Can Apply?
Contact Information

General Study Abroad Information
Program Cost and Advance Fees
Financial Aid and Scholarships
Health, Safety, Pre-Departure
Passport/Visa Information
Withdrawal, Change and Cancellation Policy
---
The City of Sydney
Located on Australia's east coast, Sydney is the state capital of New South Wales and the most populous city in Australia. Located on Australia's east coast, the metropolis surrounds one of the world's largest natural harbours, and sprawls towards the Blue Mountains to the west. Settled in the late 1700's by the British as a penal colony, Sydney has grown to become a global cultural and economic center. There are more than 250 idfferent language spoken in Sydney and about one-third of the residents speak a language other than English at home. While Sydney is a booming metropolis, it offers many natural and man-made attractions such as Sydney Harbour, Bondi Beach, the Sydney Opera House and the Sydney Harbour Bridge.
(Back to top)
---
Academic Environment

Where you will study
UNSW was founded in 1949 and was among the first universities established after a call for the increased teaching of science and technology subjects in Australian tertiary education. Today the university has expanded on its technological base and now offers a wide range of subjects in 54 departments. It is one of the country's largest universities with a student population over 40,000 and one of the most internationally oriented: its UNSW Asia campus opened in Singapore in 2007.
Student Life
UNSW's campus occupies 85 acres of rolling hills in Kensington, an inner suburb of Sydney (about 30 minutes from the city center). Because of it's urban feel, students seeking a fast-paced, city setting will be comfortable at UNSW. ARC is the hub of student life at UNSW, from over 200 student clubs and societies, volunteer opportunities, short courses, and on-campus events and gigs.

For off-campus entertainment, Coogee and Bondi beaches are just a 10-minute walk from campus. UNSW also has its own university district surrounding the campus with many interesting shops, restaurantes, and bars to explore.

Courses
UNSW has a wide range of academic areas available to study abroad and exchange students. To begin researching your course options, use the UNSW Handbook, and be sure to review UNSW's course restrictions. Please note that University of Illinois students are NOT eligible to enroll in courses in the Australian School of Business, Australian Graduate School of Management, Faculty of Medicine, Faculty of Law, or Australian Defence Force Academy.

**Remember that the semesters are opposite in the Southern Hemisphere (Fall Semester at Illinois = Spring/Semester 2 at UNSW; Spring Semester at Illinois = Fall/Semester 1 at UNSW).

For a listing of courses offered that already have Illinois equivalencies, please click here.

Note: As a study abroad participant through a University of Illinois approved program, once you are accepted, you will be required to go through a Course Approval Process, during which the courses you plan on taking abroad will be evaluated by a 299 Advisor http://studyabroad.illinois.edu/userfiles/file/299AdvList(19).pdf for Illinois credit (that can then be used to fulfill major, minor, general education, or elective credit). Details about this process will be provided once you are accepted to a program.

Excursions/Activities:
Whether you choose to get involved in student groups at the university, or want to venture out further into Australia, there's plenty of activities to choose from. You can go white water rafting, scuba dive in the Great Barrier Reef, or go to a kangaroo or koala bear reserve, whatever you want, it's all there waiting for you.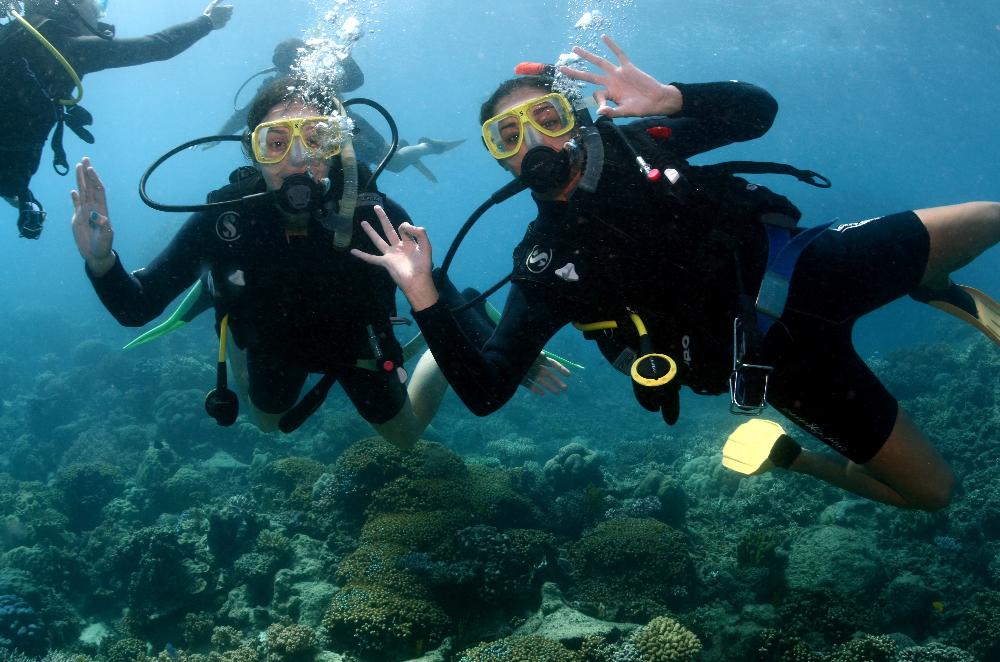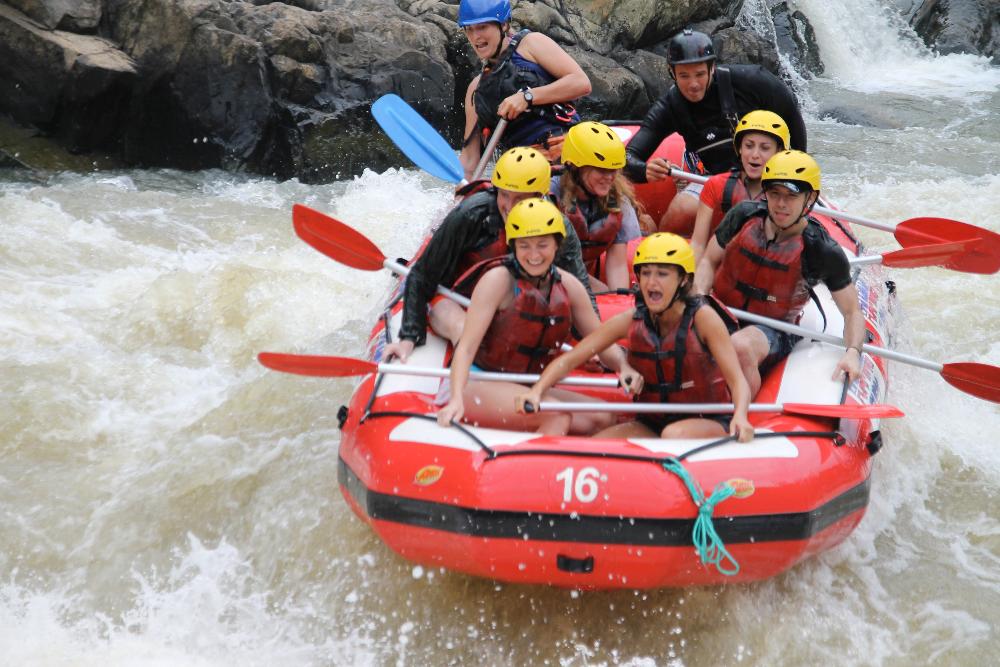 Language
All classes are taught in English.
---
On-site Support

Each exchange program offered through the College of Engineering utilizes an on-site coordinator.

International Student Office
Each university has its own on-site international student office to assist students with local issues (from classes to accommodation) and may host social gatherings throughout the semester. Find out more about UNSW's International Student Office by clicking here.
---

Accommodation

On-campus housing in the UNSW residential colleges is extremely competitive and not guaranteed. However, Illinois IAGE students are guaranteed accommodation in off-campus apartments leased through the UNSW Study Abroad Office. Apartments are located in Coogee, Bondi, and Randwick (an eastern suburb of Sydney close to Centennial Park, Fox Studios, Bondi Beach, Oxford Street, and "downtown" Sydney). These apartments are ideal for beach-side living, but also make meeting Australians difficult since mostly international students, most of whom are from the U.S. live in these units. Illinois SAO students have the option of requesting housemates, although not all preferences can be accommodated.
Being that on-campus housing is not guaranteed you may need to arrange temporary housing between the time of arriving at UNSW and finding permanent off-campus living. We recommend arriving in Sydney well before semester begins as many students are looking for accommodation in the weeks leading up to the beginning of classes. Possible temporary housing options include hostels, hotels, service apartments, and lodge. International Student Housing and Assistance provide support for international students seeking off-campus housing upon arrival. For more information visit International Student Housing and Assistance.

(Back to top)
---
Credit

Credit will be given for courses taken abroad with prior approval of the student's advisor and the IPENG office. Credit earned abroad can be transferred to UIUC and used to satisfy curriculum requirements as approved.

---
Eligibility/Selection/Participation

Students must have completed the basic engineering requirements and show a strong commitment to academic achievement. They must have at least a 3.0 GPA to participate in this program.

Eligible applicants will be reviewed and accepted on a first-come, first serve basis of completion of all application materials in the pre-acceptance phase of the application.


---
Additional Program Resources

Before You Leave
The "preparing to go" section on our website provides you with information on what to pack, money abroad, transportation, communicating with family members while abroad, and even what to do the day of your departure. (http://engineering.illinois.edu/ipeng/planning/preparing-to-go/index.html)
---
Application Process

Dates and Deadlines
All requirements must be completed by the Study Abroad Office deadlines: online materials are due by 11:59 PM on the deadline date; paper materials are due by 4:45 PM the following business day. Preference will be given to students applying by the priority deadlines.

Spring Semester and Calendar Year Programs
Final Deadline: September 15

Fall/Academic Year Programs
Final Deadline: February 15

How to Apply
Please click the Apply Now button (found at the top-right of this page) to apply. Note that you will be charged a non-refundable $100 application fee by clicking Apply Now and logging in.

This program has a two-step application process:

Step 1 .) The Study Abroad Office Application, which includes:
Letter of Recommendation - done electronically (must be an academic advisor, TA or professor)

Personal essay questions

Official Transcript

Online questionnaires
Only application materials for Step 1 must be turned in by the corresponding term's deadlines as listed above.

Step 2.) The Host University Application, due (TO BE COMPLETED AFTER YOU ARE NOMINATED BY AN ADVISOR IN STEP 1):
If you are nominated by the International Programs in Engineering Office based on your application in Step 1, you will then submit a host-university application to the University of New South Wales. Your study abroad advisor will provide you with additional information, and supplemental application instructions will follow.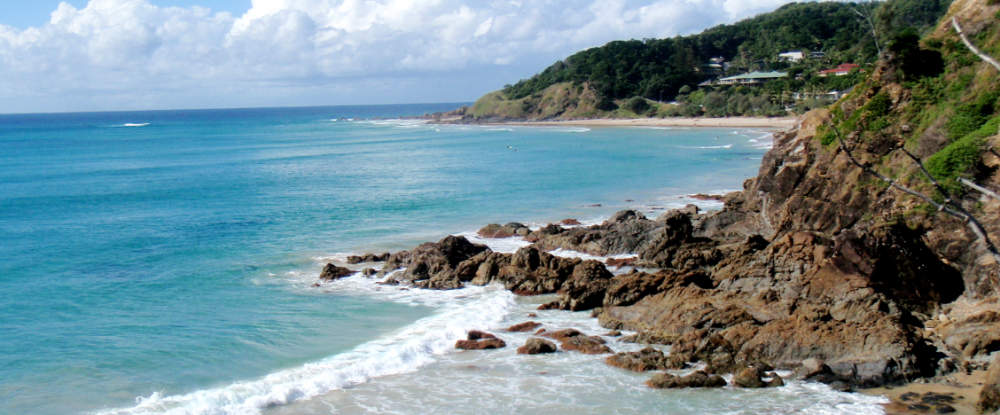 ---
Who Can Apply?

Engineering students who have met the basic eligibility requirements listed above may apply for this program.

•NON-ENGINEERING STUDENTS
This program is open to non-engineering UIUC students. Non-engineering students participating in this program will be required to pay a program fee of $2750 per semester.
Please note: If there are more applicants than space available, engineering students will receive first priority. Non-engineering students are not eligible for the International Engineering Fellowship.
• NON-UIUC ENGINEERING STUDENTS
This program is open to non-UIUC engineering students. Non-UIUC engineering students participating in this program will be required to do the following:
•Apply as a non-degree student during term abroad
•Pay a non-refundable processing fee of $475
•Pay a program fee of $7900 per academic year in addition UIUC Range IV tuition. See current tuition rates: http://registrar.illinois.edu/financial/tuition.html
•Complete all required paperwork and attend meetings, if possible.
Please note: If there are more applicants than space available, UIUC students will receive first priority. Non-UIUC students are not eligible for the International Engineering Fellowship.


---
Contact Information

International Programs in Engineering (IPENG)
1308 West Green St.
210 Engineering Hall
Urbana, IL 61801
217-244-0054
ipeng@illinois.edu
http://www.engineering.illinois.edu/studyabroad
Hours of operation: Monday through Friday from 8:30am to 4:30pm.

(Back to top)
---
Program Cost and Advance Fees

For an Unofficial Budget of this program, please scroll to the top of this page and find the box labeled "Budget Sheets," and click on the semester during which you want to participate. Please read through the Unofficial Budget information, which also includes information on Financial Aid, and Scholarships.

All students should be aware that once they are accepted and commit to a program, they will be charged the non-refundable processing fee.

(Back to top)
---
Financial Aid and Scholarships

Because this program is sponsored by the University of Illinois, financial aid can be applied to the cost of the program. The amount of financial aid that is applicable to study abroad will depend on your financial aid package. Since there are many variables that determine how your financial aid package applies to study abroad, it is best that you consult with a financial aid advisor in the Office of Student Financial Aid to discuss your individual financial aid package.

In addition to financial aid, there are other alternatives to funding your time abroad. Click here to learn more about our over $850,000 in scholarship opportunities. One scholarship that everyone is eligible for is the Illinois for Illinois (I4I) Scholarship. For more information, click http://www.international.illinois.edu/students/student-funding.html

Interested UIUC Engineering students may also want to receive the International Engineering Fellowship to help with airfare. Check the IPENG website for further information on eligibility and guidelines for the fellowship. (http://engineering.illinois.edu/ipeng/finances/ipeng-travel-fellowship.html ) Application deadlines are very strict for this fellowship. Only students planning to study abroad during a current application cycle may apply.

(Back to top)
---
Health, Safety, Pre-Departure

Pre-Departure Orientation
All students are required to attend a Pre-Departure Orientation the semester before their term abroad. The exact date, time, and location will be given to students post-acceptance so that they can arrange for their attendance at this orientation. During this orientation, topics such as Culture Shock, health and safety scenarios, and other helpful pre-departure information will be presented. This is also a really great opportunity to talk about packing, meet other classmates on a program, and talk to returnees who have already been to the host country.

Health and Safety
The health and safety of students abroad is something that the University of Illinois takes very seriously, which is why the Study Abroad Office provides services that range from international insurance coverage to a 24-hour emergency phone line. These services can be found on the Safety & Security website.

Additionally, students are required to complete a Health & Safety Assessment as part of the application process.



(Back to top)
---
Passport/Visa Information

You must have a valid passport to participate on this program. If you do not already have a passport, or if it needs to be renewed, you must begin that process now, even before program acceptance.

You may also be required to obtain a visa for your program. Please visit the Travel Resources page of IPENG Website for additional information.


---
Withdrawal, Change, and Cancellation Policy

To withdraw, change, or cancel your participation in a study abroad program, please use the following link to view the Change, Withdrawal, Refund and Dismissal Policy (http://engineering.illinois.edu/ipeng/planning/preparing-to-go/withdrawal-refund-policy.html


(Back to top)
Term

Year

App Deadline

Decision Date

Start Date

End Date

Fall Semester

2017

02/15/2017

02/15/2017

07/19/2017

11/21/2017

Academic Year

2017-2018

02/15/2017

02/15/2017

07/14/2017

06/30/2018

Spring Semester

2018

09/15/2017

09/15/2017

02/19/2018

06/25/2018

Calendar Year(SP/FA)

2018

09/15/2017

09/15/2017

TBA

TBA

Fall Semester

2018

02/15/2018

02/15/2018

TBA

TBA

Academic Year

2018-2019

02/15/2018

02/15/2018

TBA

TBA


Indicates that deadline has passed