Programs

Brochure
This page is the brochure for your selected program. You can view the provided information for this program on this page and click on the available buttons for additional options.
ACES in the Netherlands Summer Internship
Alkmaar, Netherlands
(Outgoing Program)
ACES in the Netherlands


Summer Internship
Almaar, Netherland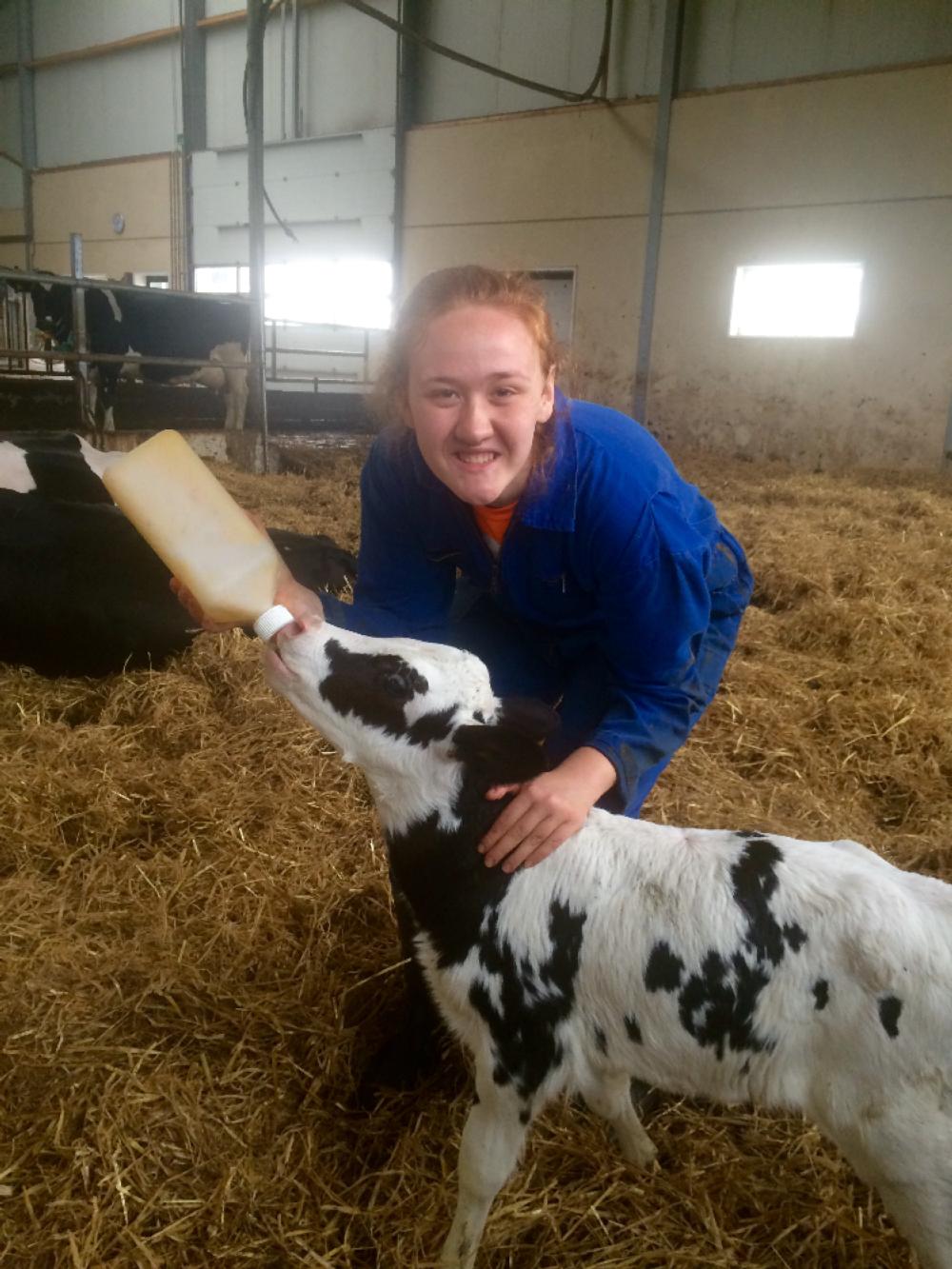 Program Overview

Stichting Uitwisseling was founded in 1949. They are a non-profit foundation and work with about 60 different organisations and about 30 different countries. Stichting Uitwisseling has three main activities. The first activity is organising the agricultural exchange program. This is the program that you are most probably will be in. The second activity is organising projects. Some are funded by the European Union, such as the Leonardo projects. The third activity is organizing study tours.
Application form 2015-nonEU.docx
It is important to note that these internships are like a US job. Expect 40 hours of work a week that is manual labor.

The Netherlands has a good reputation in agriculture and horticulture.
SUSP arranges good training placements in:

- Dairy - Tree nurseries
- Arable - Livestock
- Field vegetables - Potted plants/cut flowers
- Vegetables in a glasshouse - Fruits
- Equine (very limited) - Pigs farm

Additional Resources:
www.susp.nl
www.facebook.com/uitwisseling
Presentation SUSP 2015 non-EU.pptx
Information SUSP-non EU partner.pdf

(Back to top)
---
Internship Environment

SUSP will find you a suitable placement & housing and arranges your work permit, residence permit etc. You will receive pocket money (95 euros per week), housing, meals, and Health insurance. Before the program you will recieve an informational packet at an introductory meeting. You will also have a midpoint meeting. You will be responsible for participating in monthly newsletter, facebook, and contact moments. You will participate in the company for around 40 hours per week with at least 1.5 days off per week and 1.5 extra paid free days every month to explore The Netherlands.

Specific Internship Options Information: Netherland Internships.pdf
Requirements
Have a reasonable language level in English or German.

Be motivated to build your professional career in this field

Be interested in the Dutch culture

Be between 18 and 26 years old

Have experience in the field of choice so you know what you sign up for.

Be able to ride a bicycle

Be in good health

Be single

Be free from a criminal record and in possession of good references

Available for a period of at least 90 days

Be a (pre) last year student during the training. Your training should be obligated and related to what you study.
(Back to top)
---
Program Cost and Advance Fees

For an Unofficial Budget of this program, please scroll to the top of this page and find the box labeled "Budget Sheets" and click on the semester during which you want to participate. Please read through the Unofficial Budget information which also includes information on Financial Aid and Scholarships.

See Budget Sheets at the top of this page!

(Back to top)
---
Scholarship Options

Eligible students may receive additional scholarships toward the program cost. The amount varies depending on the program destination. Scholarship amounts are announced when program fees for each program are announced. Non-ACES students should contact their college about scholarship opportunities. All participants should also apply for the Illinois for Illinois (I4I) Study Abroad Undergraduate Scholarship. For more information, go to www.studyabroad.illinois.edu/scholarships

ACES Students are eligible for additional funding through their college. More information about ACES scholarships including the application can be found at academics.aces.illinois.edu/study-abroad/scholarships

For more information about general costs, please watch the First Steps Cost, Financial Aid, and Scholarship videos found here for tips and advice: studyabroad.illinois.edu/before-you-start

(Back to top)
---
Withdrawal Policies or Change Programs

To change to a different program during the application process, please e-mail aces-studyabroad@illinois.edu.

To withdraw or cancel your participation in a study abroad program, please visit this link to view the Withdrawal and Refund Policy (academics.aces.illinois.edu/study-abroad/policies)

(Back to top)
---
Passport/Visa Information

You must have a valid passport to participate on this program with at least two blank VISA pages. If you do not already have a passport, or if it needs to be renewed, you must begin that process now, even before program acceptance.

You may also be required to get a visa for your program. Please consult the host country's consulate website or a visa agency to determine whether or not a visa is required to travel to your destination country or countries.

More information about passports and visas can be found at academics.aces.illinois.edu/study-abroad/passports-visas

(Back to top)
---
Application Information

First Steps Info Session
Watch the First Steps videos found on our website www.studyabroad.illinois.edu/before-you-start or attend a First Steps Info Session in person. These resources will get you thinking about important themes to consider before selecting a program including: academics, housing, duration, location, and cost. You will learn how to research a program, understand cost (with a segment on scholarships and financial aid too), and even how to apply!

Application Process
Click the "Apply Now" button on this web page to apply. Note that you will be charged a non-refundable application fee by clicking "Apply Now".

You may only apply to one program per term. Please consider your program options carefully before beginning a new program application. Each time you click "Apply Now" you will be charged a non-refundable application fee.

Application Components
The Study Abroad Office Application may include:

Letter of Recommendation - done electronically (must be an academic advisor, TA or professor)

Personal essay questions

Photocopy of passport

Signature verification form

Official Transcript

Online questionnaires
Upon acceptance to this program you may be required to complete the host institution's application. The final acceptance decision is made by the host institution.


Deadlines
All requirements must be completed by the Study Abroad Office deadlines: online materials are due by 11:59 PM on the deadline date; paper materials are due by 4:45 PM the following business day. The Study Abroad Office reviews program applications as a batch after the deadline has passed. The decision dates listed below indicate the earliest possible date that a student's application may be reviewed. Most decisions will be released two to three weeks after each deadline.

See Dates and Deadlines at the bottom of this page.

(Back to top)
---
Pre-Departure Resources

The UIUC Study Abroad website (studyabroad.illinois.edu/before-you-go) and the ACES Study Abroad website (academics.aces.illinois.edu/study-abroad/current-students) both provide a variety of pre-departure information. Explore both sites for more information on the topics below or logistics such as travel plans and what to pack.

Pre-Departure Course, LAS 199 1 credit
All students are required to enroll in a second 8 weeks pre-departure course, LAS 199 for 1 credit. During this course, topics such as culture shock, health and safety scenarios, and other helpful pre-departure information will be presented.

Health and Vaccinations
The health and safety of students abroad is something that the University of Illinois takes very seriously, which is why the Study Abroad Office provides services that range from international insurance coverage to a 24-hour phone line to speak to an Advisor on Duty.

Once you have been accepted into the program you may need to get a health consultation at McKinley Health travel and immunization unit to discuss what immunization you need, get a travel kit, etc. See also www.cdc.gov/travel.

(Back to top)
---
Contact Information

ACES Study Abroad
ACES Academic Programs
123 Mumford Hall, MC-710
Urbana, IL 61801
Phone: (217) 333-3380
Email: aces-studyabroad@illinois.edu

Walk-in hours: 2-4pm Tuesdays and Thursdays, 9:30-11:30am Wednesdays.



Noticed an error on this page?

Let us know here.

(Back to top)
| Term | Year | App Deadline | Decision Date | Start Date | End Date |
| --- | --- | --- | --- | --- | --- |
| Summer | 2018 | 02/15/2018 | 02/15/2018 | TBA | TBA |