Programs

Brochure
This page is the brochure for your selected program. You can view the provided information for this program on this page and click on the available buttons for additional options.
ACES in Botswana: Wildlife Conservation & Communities, Summer Research
Kasane, Botswana;
Maun, Botswana
(Outgoing Program)
PLEASE NOTE: THE 6 SPOTS FOR SUMMER 2018 HAVE ALREADY BEEN FILLED; STUDENTS WHO APPLY NOW WILL BE WAITLISTED. PLEASE SEE THE STUDY ABROAD OFFICE IN 123 MUMFORD HALL TO DISCUSS ALTERNATIVE OPTIONS FOR SUMMER 2018.
ACES in Botswana
Summer Study Tour
Community & Wildlife Conservation
Kasane and Maun, Botswana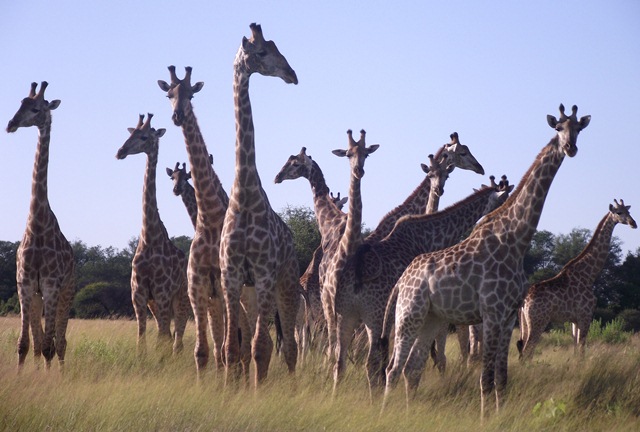 Overview
Course Description
Academics
Field Sites and Accomodation
Program Cost
Financial Aid and Scholarships
Withdrawal, Change of Program, or Cancellation Policies
Passport/Visa Information
Application Process
Health, Safety, and Pre-Departure
Contact Information
---
Program Overview

Make your text books come alive as you traverse the length of the Okavango Delta World Heritage Site via boat, one of the most iconic wilderness areas on the planet rich with wildlife. Along the way encountering elephant, lion, buffalo, hippo, crocodile and more while wild camping on the islands. Transitioning from boat to land you will make your way around the edge of the Delta, gaining a different perspective of the wildlife and flora of the system. From here you will follow the waters as they flood down the Boteti river and disappear into the famous Kalahari basin. You will see how this precious life-source provides during the dry season, before making your way to the wet season wildlife ranges of the Makgadikgadi Pans National Park, where you will explore one of the largest salt pans in the world. You will have numerous learning engagements en route to understand this dynamic system and hands-on experiences throughout to help you learn several field research methods for monitoring biodiversity and implementing mitigation strategies for Human-Wildlife Coexistence.

Throughout the 3-week course, you will be gaining valuable field experience while meeting and learning from many different researchers, NGOs, and wildlife managers. The course will equip you with the ability to apply appropriate research techniques to field studies. Overviews of wildlife ecology, behavior, conservation and research theory are included throughout the course, coordinated by Wildtrax Explorations. The course includes both scientific and social aspects to data collection to prepare you for your interactions with wildlife, communities and different cultures. You will have a workbook to guide your learning while also have training sessions on many different research and monitoring methodologies so you fully understand their applications, along with completing mini-field projects using the skills you have acquired.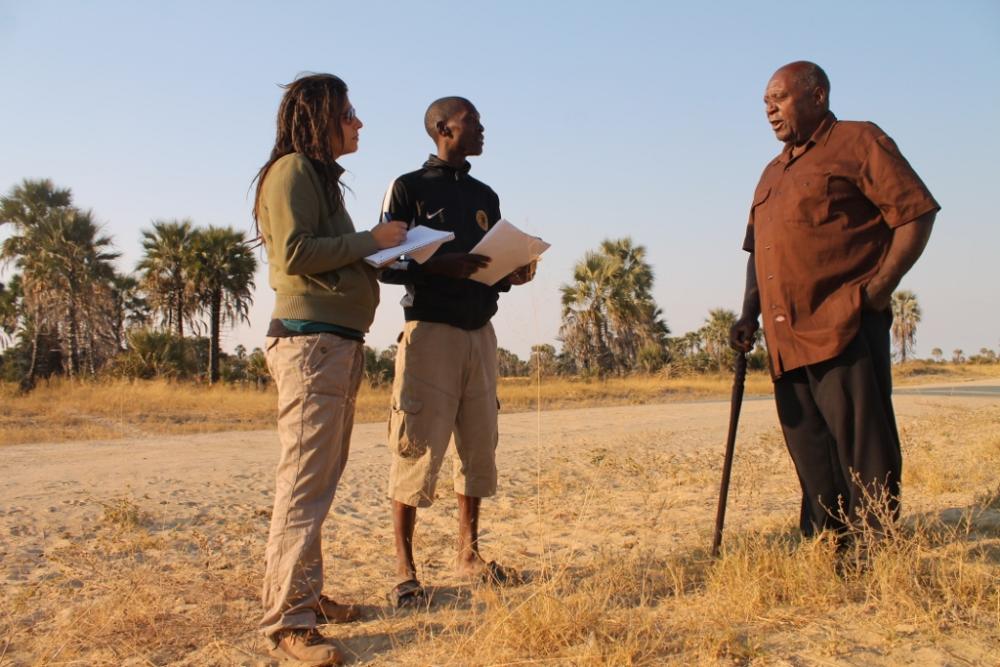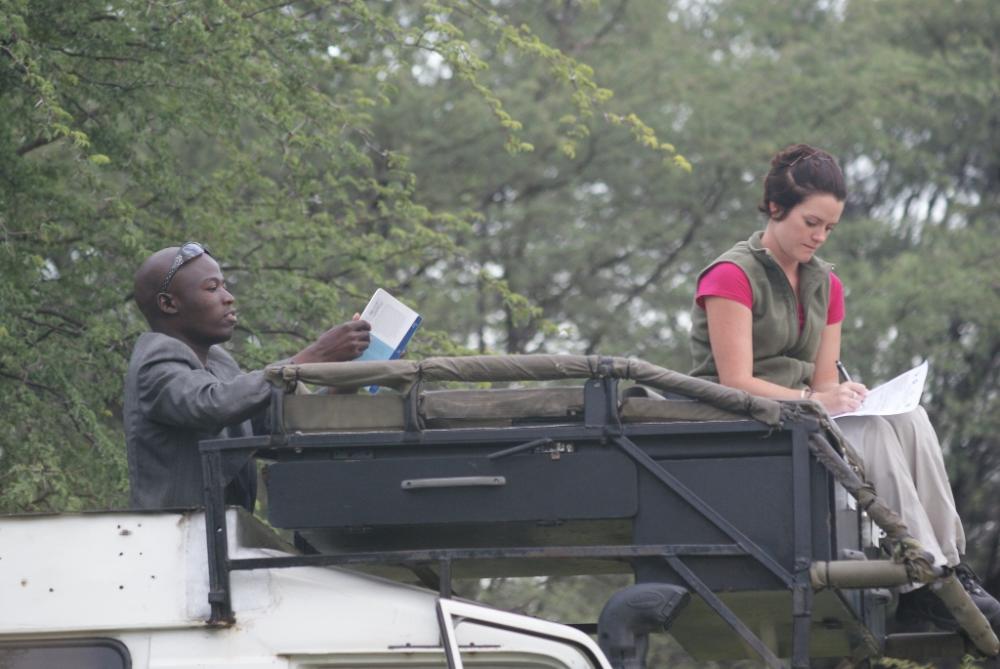 OBJECTIVES:
Understand the functional heterogeneity of the ecosystems in Northern Botswana and how they drive ecological processes and wildlife migrations along with the threats to the system

Learn valuable wildlife management and conservation principles

Understand the challenges facing wildlife conservation & community based natural resource management

Develop advanced field research techniques and associated skills

Understand the social aspects of conservation science

Gain appreciation of long-term sustainable conservation management projects

Develop competency working in small groups toward a common goal
ADDITIONAL RESOURCES

WILDTRAX_BOTSWANA_2017 Wildlife Community Conservation Research Course_email

Functional Ecosystems and Wildlife Conservation Challenges at the Community Interface in Africa Botswana 2018

www.wildtraxexplorations.com
Lonely Planet Info on Botswana:
http://www.lonelyplanet.com/botswana/

Okavango Delta Information:
http://www.okavangodelta.com/


ELIGIBILITY:

The program is open to students with good academic standing from all UIUC colleges, although ACES students will receive first priority.
Must register for NRES 285, which is a 2nd 8 week course offered in the spring semester and worth 1 credit.

2 additional credits are awarded via NRES 293 or ANSC 398 (student's choice).

Date/place/time of spring semester meetings: to be decided after student's are selected and schedules are discussed
FACULTY ADVISOR: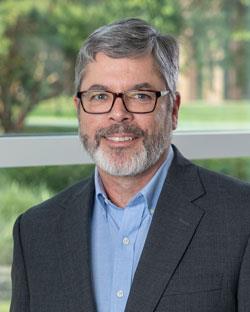 Robert Lee Schooley
email: schooley@illinois.edu
Dr. Schooley is an Associate Professor in the department of Natural Resources and Environmental Sciences.


Group Flight: As part of the Program Fee, the ACES Abroad will organize a group flight for this course. All group flights will be departing from and arriving at O'Hare Airport.
(back to top)
---
Wildtrax Explorations, Wildlife ACT, Okavango Research Institute and specialized researchers will provide lectures on a spectrum of wildlife conservation topics, including the human-wildlife interface.

The following lectures offered will include:
An introduction to Botswana & Conservation in Africa

African wetland ecology

African herbivore & carnivore ecology

Elephants and ecosystems

Behavioural Ecology, Conservation and Research Techniques

Human-Wildlife Coexistence & Community Conservation Introduction

Biodiversity Monitoring Methodologies: Strategies, design, methods, application

FIELD RESEARCH METHODOLOGIES TRAINING
Research methodologies are focused on those which are applicable to the conservation priorities identified by Botswana's Dept. of Wildlife & National Parks, which include Biodiversity monitoring and Human-Wildlife Coexistence. Students will have the opportunity to interact with, learn from and develop relationships with different wildlife conservation organizations and specialists focused in these fields. Organizations will include, but not be limited to, the Oxford University's Wildlife Conservation Research Unit, Botswana's Predator Conservation Trust, Elephants for Africa, National Geographic's Into-the-Okavango research team, and Wildlife ACT.

Students will learn about long-term monitoring projects, from understanding the design to data collection and reporting. Students will practice different methods of data collection, analysis and understand the application of collected data.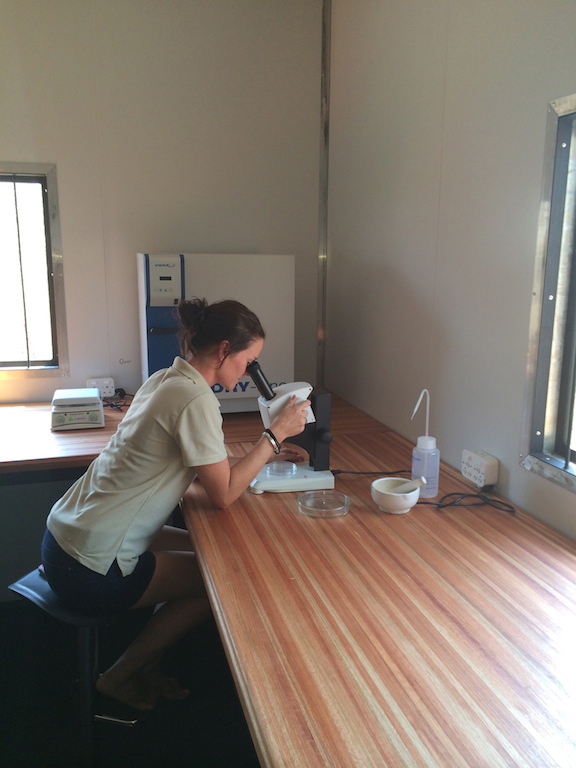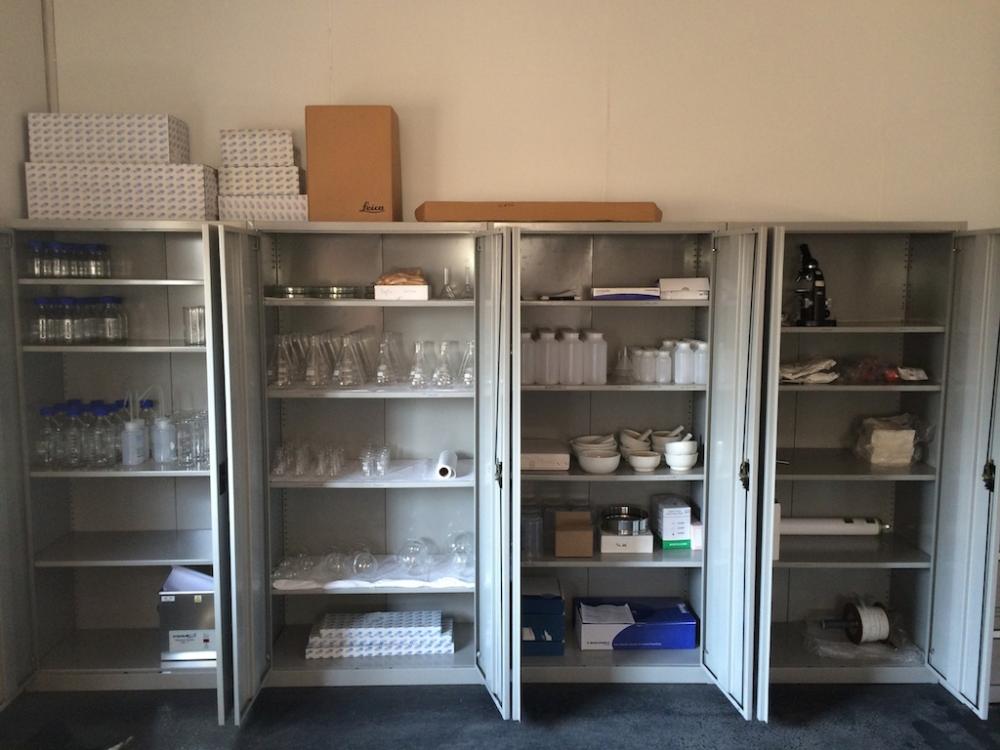 2018 SUMMER PROGRAM OUTLINE:

DAY 1: Arrive into Maun, Botswana, the gateway to the Okavango Delta

DAY 2 – 8: Embark on a Trans-Okavango adventure via boat, traversing the entire Delta and camping on pristine wilderness islands along the way. During this time, students will be learning how to conduct bird and herbivore transect surveys, predator spoor surveys, dragonfly bio-indicators studies and understanding fish survey methodologies.

DAY 9: Full day cultural submersion in Maun with Bonty of Tharientsho Storytellers. The aim of the cultural induction program is to improve understanding of African and specifically Batswana culture. This understanding will highlight how learning local culture can help researchers and conservationists to maintain and improve rapport during field work and reduce cultural misunderstandings/distrust or miscommunication.

DAY 10 – 13: Journey around the edges of the Okavango Delta's unspoiled wilderness in the and Moremi National Park via safari vehicle. Here you will meet with villagers to learn about community natural resource management strategies, receive lectures from the Botswana Predator Conservation Trust on wild dog, cheetah and lion research and further develop your research methodology skills and understanding of animal behavior.

DAY 14 – 16: Students will follow the Delta's floodwaters down the Boteti River, where it disappears into the Kalahari sands. This is an area where humans and wildlife coexist and compete for resources, causing many issues with elephant crop raiding and livestock depredation from predators. Students with have the opportunity to learn from two great experts in the field, Elephants for Africa focusing on the human-elephant interface and mitigation strategies and Oxford University's WildCRU focusing on the human-lion interface, initiating a Lion Guardian program.

DAY 17 – 20: Change of scenery from the dry season resource of the Delta waters to the wet season resources of the Makgadikgadi Pans, one of the largest saltpan systems in the world. Although you will be visiting the pans during the dry season, you will gain an appreciation for the vital role it plays in the functional ecosystem of northern Botswana. Here you will learn about the migratory routes, corridor systems and the effects of fences throughout Botswana. Here you will also have a play day in the vast pans full of Meerkat adventures, quad biking, horseback safaris and more.

DAY 21: Depart for your home country…or carry on exploring Africa with the help of Wildtrax!

Okavango Delta
Wildlife ACT has established a research camp to implement the standardized monitoring protocol in the Moremi Game Reserve, which forms the heart of the Okavango Delta. The area is zoned as an exclusive wildlife management area and forms the heart of Botswana's eco- tourism activities, with thousands of visitors coming to the region every year. The region is home to important populations of endangered predators and threatened wildlife species, with population baseline monitoring data needed.

Okavango Khwai Research Camp
Okavango students will be based at Wildlife ACT's Khwai Research Camp. The camp is situated on a small island in the swamps, accessed by a walkway bridge. Student's stay in canvas walled rooms with thatched roofs which have en suite toilets and showers. It is important for students to realize that the conditions are simple with limited solar electricity supplies. Hot water is provided via solar geysers. Communal laundry facilities are available to students with detergent for hand-washing clothes provided. There is a communal kitchen and dining area, shared with other scientists and researchers carrying out studies at the institute. Meals will be prepared together with other Wildlife ACT students, with students taking turns in preparing meals and cleaning up. Food for three basic meals each day will be provided along with drinking water. We can cater for vegetarians, however NOT for vegans. If you have any other special dietary requirement you will be responsible for purchasing those food items.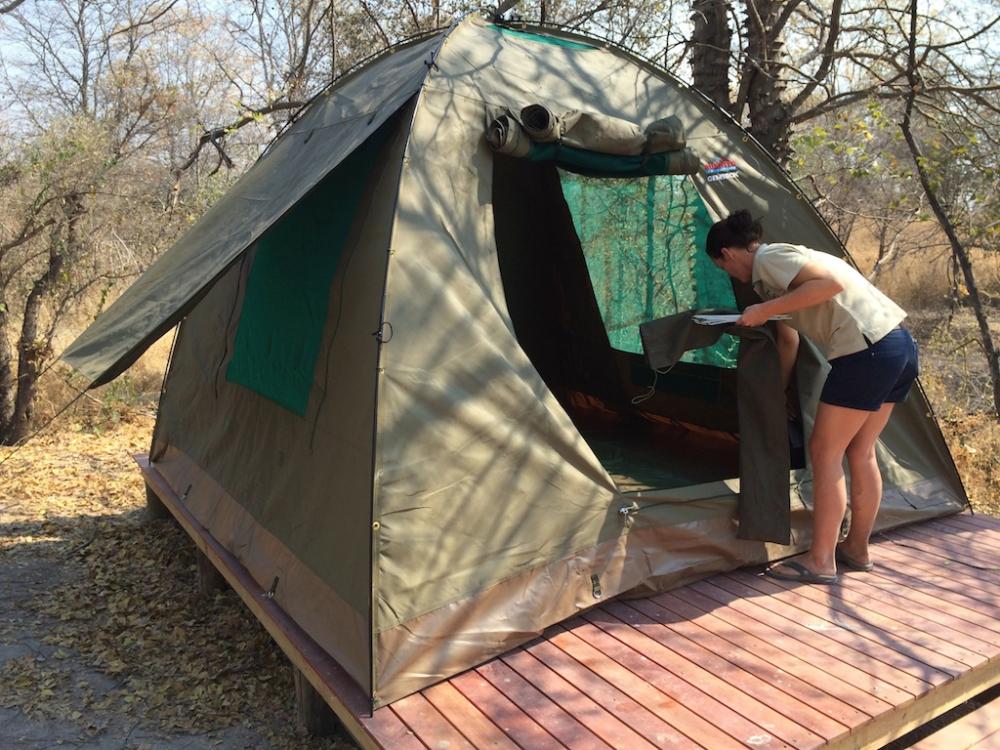 ---
Program Fee Includes: airfare, accommodation, some meals, ground transportation, entrance fees, emergency medical insurance, and miscellaneous expenses. For a detailed budget, please click the "Budget Sheet" link above.

*Fees are subject to change due to exchange rate fluctuations and the number of participants.
Total cost is ESTIMATED and is BEFORE scholarships.
---

Financial Aid and Scholarship Opportunities

Financial aid can be applied to the cost of the program. The amount of financial aid that is applicable to study abroad will depend on your financial aid package. Since there are many variables that determine how your financial aid package applies to study abroad, it is best that you consult with the study abroad financial aid advisor in the Office of Student Financial Aid to discuss your individual financial aid package. Their email and more information on Financial aid can be found at academics.aces.illinois.edu/study-abroad/financial-aid

Eligible students may receive additional scholarships toward the program cost. The amount varies depending on the program destination. Scholarship amounts are announced when program fees for each program are announced. Non-ACES students should contact their college about scholarship opportunities. All participants should also apply for the Illinois for Illinois (I4I) Study Abroad Undergraduate Scholarship. For more information, click here http://studyabroad.illinois.edu/outgoing-students/costs-scholarships/.

ACES Students are eligible for additional funding through their college. The ACES Scholarship Application may have an earlier deadline than your study abroad program. Please check the ACES scholarship page for deadlines correlating to your program. More information about ACES scholarships can be found at academics.aces.illinois.edu/study-abroad/scholarships

For more information about general costs, please read the First Steps Cost, Financial Aid, and Scholarship section here for tips and advice: http://studyabroad.illinois.edu/outgoing-students/first-steps/.

(Back to top)
---

Withdrawal Policy, Change and Cancellation Policy

To change to a different program during the application process, please e-mail aces-studyabroad@illinois.edu.

To withdraw or cancel your participation in a study abroad program, please visit this link to view the Withdrawal and Refund Policy (http://academics.aces.illinois.edu/study-abroad/policies)
---

Passport/Visa Information

You must have a valid passport to participate on this program with at least two blank VISA pages. If you do not already have a passport, or if it needs to be renewed, you must begin that process now, even before program acceptance.

You may also be required to get a visa for your program. Please consult the host country's consulate website or a visa agency to determine whether or not a visa is required to travel to your destination country or countries.

More information about passports and visas can be found at http://academics.aces.illinois.edu/study-abroad/passports-visas
---
Application Information

First Steps Info Session
Read the First Steps found on our website http://studyabroad.illinois.edu/outgoing-students/first-steps/ or attend a First Steps Info Session in person. These resources will get you thinking about important themes to consider before selecting a program including: academics, housing, duration, location, and cost. You will learn how to research a program, understand cost (with a segment on scholarships and financial aid too), and even how to apply!

Application Process

Click the "Apply Now" button on this web page to apply. Note that you will be charged a non-refundable application fee by clicking "Apply Now".

You may only apply to one program per term. Please consider your program options carefully before beginning a new program application. Each time you click "Apply Now" you will be charged a non-refundable application fee.

Application Components
Program applications vary. This ACES-sponsored, faculty-led course abroad application may include:
Photocopy of Passport or receipt verifying application or renewal of passport

Signature verification form (downloadable from your online application)

Essay questions

Online questionnaires and online signature documents

Letter of reference – done electronically (must me an academic advisor, professor, or TA)
*It is at the program leader's discretion to require an interview as part of the application process.

Deadlines
All requirements must be completed by the Study Abroad Office deadlines: online materials are due by 11:59 PM on the deadline date; paper materials are due by 4:45 PM the following business day. The Study Abroad Office reviews program applications as a batch after the deadline has passed. The decision dates listed below indicate the earliest possible date that a student's application may be reviewed. Most decisions will be released two to three weeks after each deadline.

(Back to top)
---

Health, Safety, Pre-Departure

Health and Safety
The health and safety of students abroad is something that the University of Illinois takes very seriously, which is why the Study Abroad Office provides services that range from international insurance coverage to a 24-hour phone line to speak to an Advisor on Duty. These services can be found at http://international.illinois.edu/resources/safety-security/index.html.

Once you have been accepted into the program you may need to get a health consultation at McKinley Health travel and immunization unit (mckinley.illinois.edu/medical-services/immunization-allergy-travel-clinic) to discuss what immunization you need, get a travel kit, etc. See also www.cdc.gov/travel.

Before You Go
The "Before You Go" section on our website provides you with information on what to pack, money abroad, transportation, communicating with family members while abroad, and even what to do the day of your departure. (studyabroad.illinois.edu/before-you-go)

Pre-Departure Resources
The UIUC Study Abroad website (http://studyabroad.illinois.edu/) and the ACES Study Abroad website (academics.aces.illinois.edu/study-abroad/current-students) both provide a variety of pre-departure information. Explore both sites for more information on such as travel plans and what to pack.

(Back to top)
---

Contact Information

Faculty Advisor
Robert Lee Schooley
W-401B Turner Hall
Urbana Illinois 61801
Phone: (217) 244-2729
Email: schooley@illinois.edu

ACES Study Abroad
123 Mumford Hall, MC-710
Urbana, IL 61801
Phone: (217) 333-3380
Email: aces-studyabroad@illinois.edu

Walk-in hours: 2-4pm Tuesdays and Thursdays and 9:30-11:30am Wednesdays.



(Back to top)
Term

Year

App Deadline

Decision Date

Start Date

End Date

Summer Study Tour

2018

02/15/2018 **

Rolling Admission

07/21/2018

08/12/2018


** Indicates rolling admission application process. Applicants will be immediately notified of acceptance into this program and be able to complete post-decision materials prior to the term's application deadline.

Indicates that deadline has passed