Programs

Brochure
This page is the brochure for your selected program. You can view the provided information for this program on this page and click on the available buttons for additional options.
IAGE Provider: CEA Prague, Czech Republic
Prague, Czech Republic
(Outgoing Program)
---

Program Overview

In Prague, you can immerse yourself in both the local culture and the global marketplace while taking classes alongside American, Czech, and international students

from 60 different countries at Anglo-American University, the oldest private university in the Czech Republic. In addition to the wide range of coursework available in English, C

zech language courses at all levels are also offered.

You can also participate in university sports clubs, join a conversation club, or volunteer with a Prague press agency, an English language school or with one of many local NGOs. CEA offers comfortable apartments in the center of Prague.

The Full Curriculum program track is offered during the fall and spring semesters, as well as the academic year. The Liberal Arts and Social Sciences program track is offered during the summer. The International Internship program track is offered during the fall semester, and the summer.
---
Quick Links
Program Specific Information
General Study Abroad Information
---
Academic Environment
Where you will study
Anglo-American University
First CEA Partner

Oldest private Czech University, accredited by the Accreditation Commission of the Czech Republic

Comprised of five schools

School of Business Administration

School of Humanities & Social Sciences

School of International Relations and Diplomacy

School of Law

School of Journalism and Communication

Special programs and courses in Central and Eastern European Studies, and Jewish Studies

Host to over 700 students per term representing not only the Czech Republic and the USA, but also over 60 other nationalities
Student Life
Take advantage of the unique flavor Prague has to offer. CEA offers a wide variety of local cultural activities to match your interests. Whether you enjoy music concerts, clubs, sports, cooking classes, language exchanges or something entirely different, our resident staff can help you get involved in the local culture. During the orientation session, the local staff will also introduce you to their database of many exciting volunteering and unpaid internship possibilities. Here are just some examples of how you can get involved in Czech life:
Czech cooking workshop

Bobsledding

Hike in the Czech countryside

Ghost Tour

Sports

Boat cruise Prazske Benatky

Czech Film

Art, Architecture and Design

Nooks and crannies

Internship opportunities

Volunteer opportunities

Czech Folk Traditions
For more information on student life in Prague, click here.
Program Tracks
Full Curriculum (Available terms: Fall and Spring Semesters and Academic Year)
The Full Curriculum Program is intended for students who wish to continue their studies in Prague within a university setting. Sitting alongside Czech and other international students, you can take a wide variety of AAU elective courses taught in English from several different schools, including Business Administration, International Relations & Diplomacy, Humanities & Social Sciences, Journalism and Law. Over 80 different courses are available, all of which are taught in English. This allows students the opportunity to become engaged in their studies without previous knowledge of the Czech language. In addition, many of the courses taught at Anglo-American University incorporate learning that transcends the classroom and utilizes the host culture and city as an integral part of the course. For example, you can survey the cobblestoned streets of Old Town and explore Prague's Castle first-hand in a Prague Art and Architecture class. Course structure includes:
1 AAU Core Course

3-4 AAU Elective Course (per semester)
For more information on the Full Curriculum program track in Prague, click here.
Liberal Arts and Social Sciences (Available term: Summer)
The Liberal Arts & Social Sciences Program in Prague is designed for students interested in taking AAU elective courses in English while immersing themselves in the Czech culture. Students have full access to the summer course list offered by Anglo-American University and can take courses from a wide variety of subject areas within the liberal arts, social sciences, and business. Students will sit alongside Czech and international students in the classroom, and given all courses are taught in English, students have the opportunity to become engaged in their studies without previous knowledge of the Czech language. Popular courses focus on Prague Art and Architecture, Central European History and East Central European Politics, and International Business. The diversity in curriculum allows you the flexibility to choose courses that best meet your individual academic and personal needs. Intimate class sizes and highly professional staff at Anglo-American University provide the perfect atmosphere for students to study and discover the Czech Republic. Course structure includes:
1 AAU Elective Course

2 AAU Elective Courses
For more information on the Liberal Arts and Social Sciences program track in Prague, click here.
International Internship (Available terms: Fall Semester, and Summer)
The International Internship program is designed for students interested in immersing themselves in Czech culture while earning course credits and participating in an internship with an internationally-oriented organization or company in Prague. Course structure includes:
1 AAU Internship Course

1 AAU Elective Course (Summer)

3-4 AAU Elective Courses (Semester)
For more information on the International Internship program track in Prague, click here.
Language
The language of instruction will be English for all but the language courses offered in specific program tracks.
Excursions/Activities:
Krakow and Auschwitz – Birkenau
(Semester Only)
Kraków ranks with Prague, Vienna and Budapest as one of the architectural gems of Central Europe. Unlike its neighbor, Warsaw, Krakow miraculously escaped unscathed from WWII. Students will tour the main sights of this UNESCO World Heritage site including Rynek Glówny, the largest town square in medieval Europe and the hub of the city since 1257; Cloth Hall, the world's oldest shopping mall which has been in business for 700 years; St. Mary's Basilica with its giant Gothic alter carved from wood by Veit Stoss and the cathedral, royal chambers, stately rooms and beautiful arcaded courtyard of Wawel Castle, home to three dynasties of Poland's monarchs. In the old Jewish quarter of Kazimierz, the Old Synagogue and the Remuh Synagogue and cemetery will remind students that the area was once a thriving Jewish community. The Schindler's List Tour will introduce sites, which are both historical and recognizable scenes from Spielberg's movie about the Nazi occupation of Kraków, including Oskar Schindler's factory. The tour of the Martyrdom Museum in Auschwitz-Birkenau is one of the most sobering experiences and yet it remains a must-see. Camp buildings, barbed wire fences, watchtowers, and the entrance gate inscribed "Arbeit Macht Frei" all remain to bear witness to the atrocities of the Holocaust. The last century has been very rocky for Poland; so seeing it now makes for a unique experience.

Kutná Hora
Larger than London at the time, Kutná Hora was the center – geographic as well as economic – of a trade network that spanned Europe and reached across the spice routes to the Middle and Far East. The silver deposits that were mined in Kutná Hora were minted into groschen (a later currency from the region, called the tolar, was the origin of the word "dollar"). This was one of the most broadly exchanged currencies in medieval Europe, valued for its reliably high metal content. Kutná Hora's place on the stage of world history did not last – ravaged by plague, religious wars, and the destruction of most of its silver mines, the town sank into centuries of neglect. If you visit Kutná Hora with CEA, you'll see a beautiful, well-preserved medieval town, now protected and preserved as a UNESCO World Heritage site. You'll don a white miner's cape, similar to those worn centuries ago, to tour the old silver mines, visit the gothic-style Church of Saint Barbora, and see the nearby "bone church" – the ossuary decorated in the 19th century with elaborate arrangements of the bones of the tens of thousands of victims of the Black Death and Hussite religious wars.

Karlovy Vary
Karlovy Vary (Carlsbad in English) is the largest and most famous spa city in the Czech Republic. It was established in 1370 by the Holy Roman Emperor Charles IV. According to a legend at the very beginning there was an accidental discovery of thermal springs by his hunting companions. It is situated in western Bohemia about 81 miles from Prague, at a confluence of two rivers.
Offering 13 main springs, about 300 smaller springs and the warm-water Teplá River, the spa enjoyed favor of many noble families and wealthy townsmen already in the 16th century. In the 19th century it became a popular tourist destination among international celebrities. At that time you could easily bump into quite an extraordinary couple taking walks together: a world-famous composer Ludwig van Beethoven and a giant of German literature Johann Wolfgang Goethe.

Adventure Trip to Ceský ráj
(Optional)
To describe the natural beauties of the region concisely, it shall be pointed out that nowhere in central Europe can so many diverse beauties of nature be found on just a few tens of square kilometers. There are not only deep valleys and ponds reflecting the towers of rock towns, but also many peaks and observation towers offering wonderful views of the country. In this romantic area, situated on the middle part of the Jizera river, boundless historical buildings reside, including castles, chateaus and other folk architecture. The fact that it has recently been proclaimed the first UNESCO Geopark in the Czech Republic only serves as proof of the charm and diversity of this region.??The CEA hike to the Ceský ráj will bring students to the Malá Skála, which is situated in a deep valley of the Jizera river. This location acts as a popular holiday resort and starting point of Ceský ráj. The dominant feature of this village is the Vranov - Pantheon Rock Castle ruins that rise proudly above the village. Students will also visit a rock labyrinth named Kalich – Chlévište about two miles to the southeast of Malá Skála.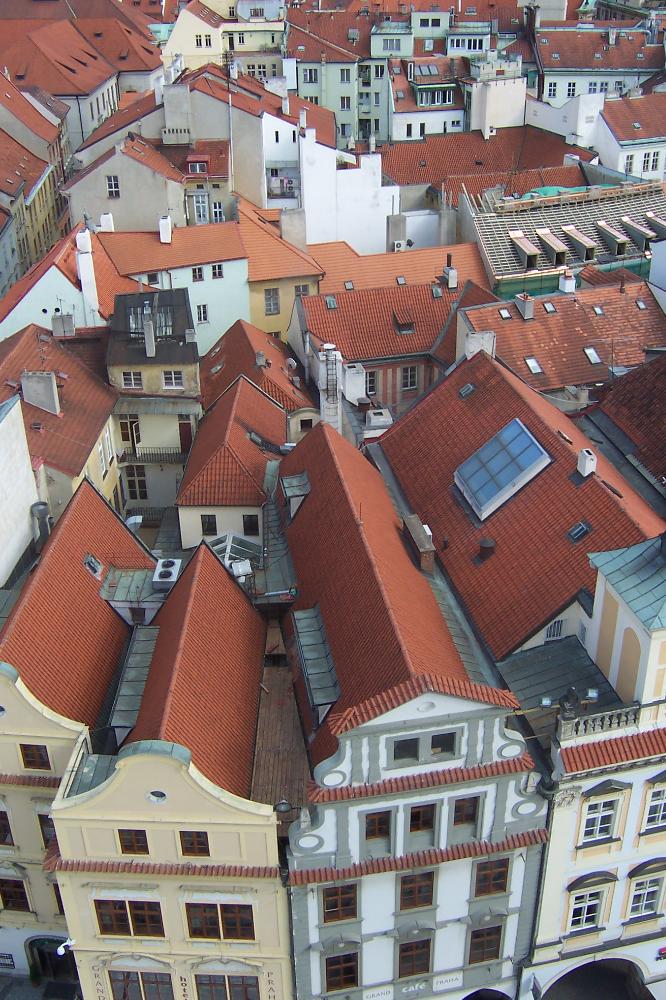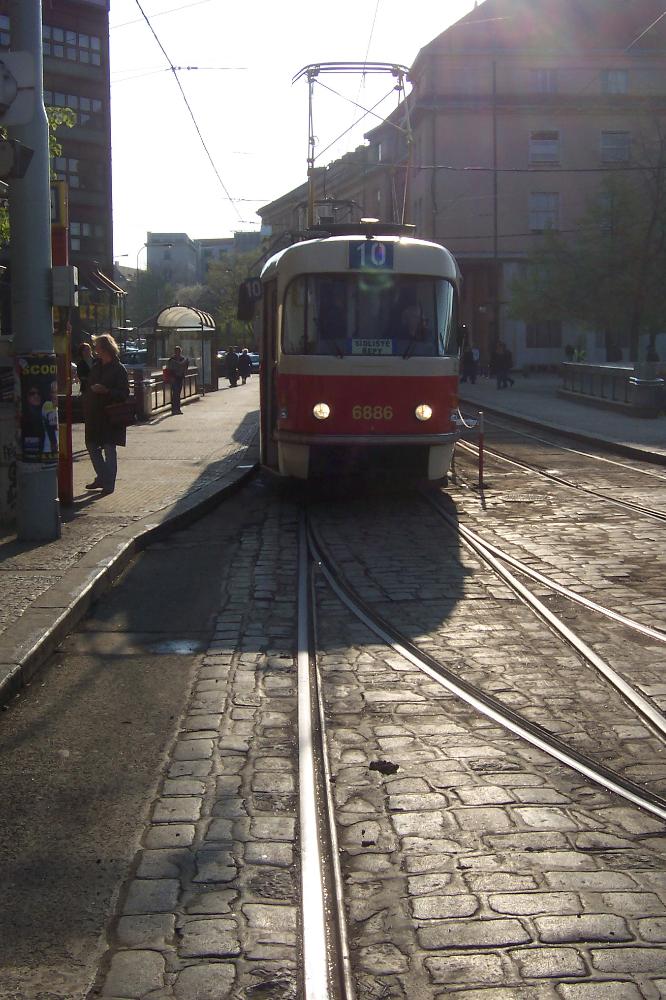 (Back to top)
---
Onsite Support

Cristina Valles - Center Director
As Center Director, Cristina is responsible for providing senior leadership and direction to the CEA Prague Team and for overseeing the day-to-day management of Academics, Student Services and Housing activities.

Sandra Hamissova - Program Director
As the Program Director for Prague, Sandra Hamissova is responsible for day-to-day management including, but not limited to, student services, host institution relations, local vendor relations, and student evaluations. In addition she advises students on issues related to cross-cultural information and health and safety, assists in management of program finances, and hires and trains other staff. She also oversees office administration.

Dr. phil. Lenka Vystrcilová - Academic Director
As CEA's Academic Director in Prague, Lenka serves as the primary contact for students and CEA staff regarding all academic issues, including academic process management and student academic advising. She is also charged with strengthening and developing the relationship with our partner institution in Prague, Anglo-American University.

Marketa Hypiusova - Senior Housing Advisor
Marketa serves as Senior Housing Advisor for CEA in Prague. She is responsible for the oversight of all aspects of housing and providing quality customer service to students.
Dalibor Jenne – Student Services Advisor
As the Student Services Advisor for Prague, Dalibor is the primary contact for all issues related to Student Services. Dalibor assists students' arrivals, orientation, excursions and activities, as well as addresses any questions or concerns a student may have.

Iva Molikova – Student Services Advisor
As a Student Services Advisor, Iva is responsible for the coordination and organization of the student even calendar of activities and excursions and the organization of students' arrivals and orientation.

For more information on onsite support in Prague, click here.

Provider International Office

(Back to top)
---
Accommodation
Standard CEA Housing:
Apartment - CEA Prague students enjoy city-living apartments as one of their standard housing options. A perfect fit for the independent student who wants to experience Prague as a local apartment-dweller, CEA's apartments scatter the city's residential neighborhoods. Stroll past some of Prague's most beautiful treasures daily, as you walk to and from your Czech abode. On average, CEA apartments house five students, with two students being the minimum amount per unit and eight students the maximum.
Alternate Student Housing:

For more information on housing options available in Prague, click here.

(Back to top)
---
Application Process
Eligibility
This program requires a minimum cumulative 2.5 GPA for summer-term programs, and a minimum cumulative 2.7 GPA for semester- and academic year-term programs

Prior completion of

one to two semesters of college-level coursework
Dates and Deadlines
All requirements must be completed by the Study Abroad Office deadlines: online materials are due by 11:59 PM on the deadline date; paper materials are due by 4:45 PM the following business day.

Spring Semester Programs - September 15

Summer/Fall/Academic Year Programs - February 15

How to Apply
Please click the Apply Now button (found at the top-right of this page) to apply. Note that you will be charged a non-refundable $100 Study Abroad Systems Fee by clicking Apply Now and logging in.

This program has a two-step application process:

Step 1) The Illinois Abroad Office application, which requires:
Unofficial transcript

Passport photocopy

Online questionnaires

Signature documents
Step 2) The Provider application, to be completed SIMULTANEOUSLY with Step 1: You must submit the provider application and all requested documents directly to the provider by the Illinois Abroad Office deadline, regardless of the deadlines set by the provider organization.

Instructions for completing the provider application will be provided on your Illinois Abroad Office application. You should contact the provider directly if you have further questions about the application.

Your application will not be considered complete until you have submitted the provider application.
(Back to top)
---
Resources and Contact Information
Walk-In Advising Hours
Monday - Friday
12:00 pm - 4:00 pm
Study Abroad Office Resource Center (112 International Studies Building)

First Steps Info Sessions:
Click here for the dates and times of the First Steps Info Sessions.

Mainland Europe Program Advisor
Andy Hinnant
sao-europe@illinois.edu

Location and Mailing Address:
Study Abroad Office
910 South Fifth Street
112 International Studies Building
Champaign, IL 61820
217-333-6322
(Back to top)
---
Program Dates

Please review the program dates table below:
(Back to top)
Term

Year

App Deadline

Decision Date

Start Date

End Date

Fall Semester

2017

02/15/2017

02/16/2017

08/28/2017

12/16/2017

Summer

2017

02/15/2017

02/16/2017

06/03/2017

08/05/2017

Academic Year

2017-2018

02/15/2017

02/16/2017

TBA

TBA

Spring Semester

2018

09/15/2017

09/23/2017

01/31/2018

05/23/2018

Fall Semester

2018

02/15/2018

02/15/2018

TBA

TBA

Summer

2018

02/15/2018

02/15/2018

TBA

TBA

Academic Year

2018-2019

02/15/2018

02/15/2018

TBA

TBA


Indicates that deadline has passed