Programs

Brochure
This page is the brochure for your selected program. You can view the provided information for this program on this page and click on the available buttons for additional options.
ACES in Scotland: Glasgow Pre-Vet (ANSC)
Glasgow, United Kingdom
(Outgoing Program)
ACES in Scotland at the University of Glasgow


Academic Year
Glasgow, Scotland

---
The ANSC Pre-Vet Glasgow program offers the opportunity to study in a US accredited DVM Program with the opportunity to continue on for the full DVM. Glasgow is a city with rich history and beautiful ornate architecture. Glasgow is home to punk, with a funky, grungy, and artsy atmosphere, mixed with aristocratic European chic. This program is available for the last year of your program at Illinois (senior year).

Eligibility
Minimum cumulative GPA: 3.5 on a 4.0 scale

Completed 6 university semesters at the time of application

Students should meet with either Dr. Hurley or Lauren Redman before applying to this program
Additional Resources
Flickr
Check out our Flickr
album
of photos taken by students while abroad in the United Kingdom!
To read past students reflections on their experiences in Glasgow, click the link below.
BEP Glasgow PA Sheets.pdf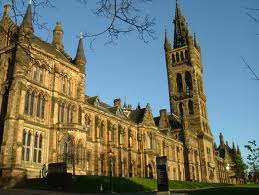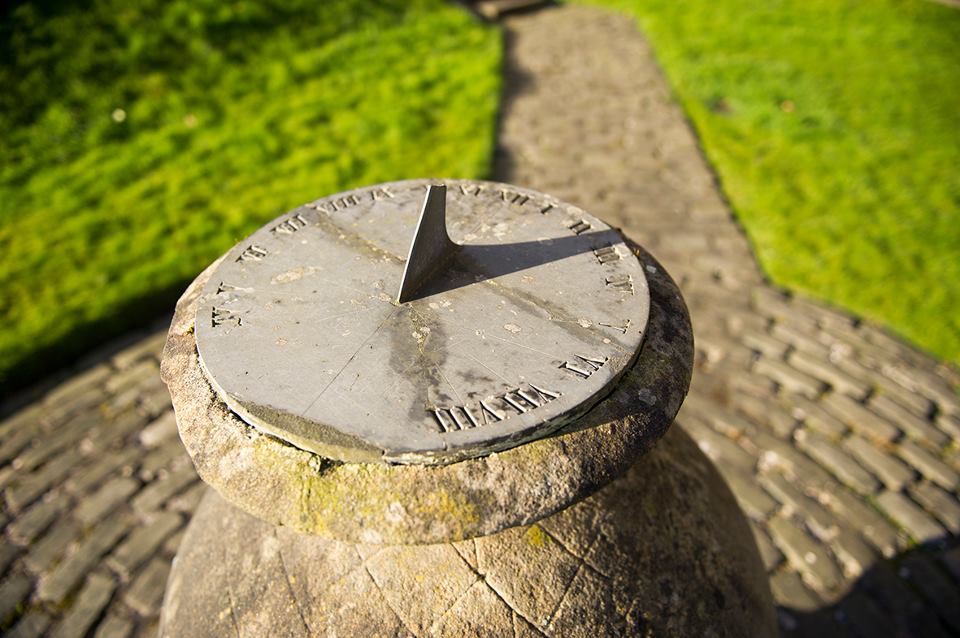 Country links
Country CultureGram
CultureGrams are concise, reliable, and up-to-date information on more than 200 countries. They go beyond mere facts and figures and try to deliver an insider's perspective on daily life and culture, including history, customs, and lifestyles of the country in mind. Visit the United Kingdom's CultureGram here!

Login to access:
Username: World
Password: Verona
(Back to Top)
Glasgow has risen out of the grime of the Industrial Revolution to claim the 1999 UK City of Architecture and Design Award. The urban sprawl provides an assortment of uniquely designed buildings. Seventy parks - including Pollok Country Park, winner of the 2008 "Europe's Best Park" award - and gardens give the city breathing space amongst its urban layout. Glasgow is also a very friendly city as it was named the "politest city in the UK."

The city itself has something for everyone. Glasgow is a music hub, where musicians are just as numerous as the students. Very common in Europe, football (soccer) contributes much to the culture of the area. Rival teams and passionate fans fill the stadiums. Strolling down Glasgow's streets you can admire the 13th century cathedrals, numerous shops, and numerous museums. Because of its hundreds of kilometers of lakes and hills, adventure sports like mountain-biking, skiing, sailing, rock climbing, and kayaking are popular. At the nearby Trossachs National Park, one can climb Ben Lomond to get a bird's-eye view of the lakes and rolling hills.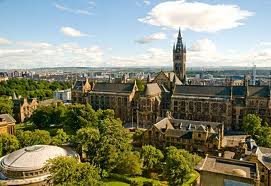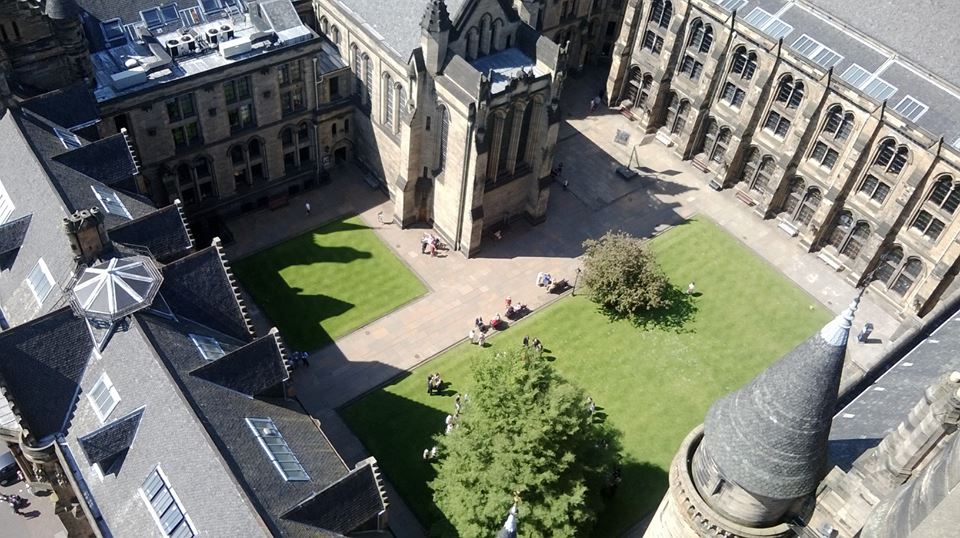 ---
Academic/Student Environment
What is the ANSC Pre-Vet Program?
Students will enroll in year 1 of the Veterinary Medicine Program at the University of Glasgow. The curriculum is set and the following document outlines the courses and credit articulation for ANSC students. ANSC Credit Univ Glasgow final.pdf This is a fee based program. Updated tuition costs for this program are available here http://www.gla.ac.uk/scholarships/fees/
Where you will Study
The University was established in 1451 and is the fourth oldest university in the UK. One of the larger universities in the UK with approximately 21,000 students, we have four colleges, each bringing together the research and teaching expertise of a number of schools and institutes. The colleges are The College of Arts, The College of Medical, Veterinary and Life Sciences, The College of Science and Engineering and The College of Social Sciences. Our Veterinary School is one of only four Veterinary Schools in Europe to gain the prized American Veterinary Medicine Association accreditation. For further details on our Veterinary programme please visit http://www.gla.ac.uk/schools/vet/
Student Life/ Accommodation
Accommodation is guaranteed for all first year international students provided they apply by 22nd August upon the year of entry. There is a wide range of accommodation available including catered (with a meal plan) or self catered (students prepare their own food) More information on accommodation can be found at http://www.gla.ac.uk/services/residentialservices/
Glasgow offers over 120 clubs and societies to its students. Indoor sports facilities include a fitness studio, a weight room, a sauna, squash courts and swimming pool. Outdoor facilities include four grass pitches, two synthetic fields, three tennis courts and a 400-meter track.The student societies are a great way for internationals to get to know the local students. Many clubs and volunteering opportunities allow all students to get involved. The GU International Society organizes events for international students to become familiar with Scottish life. The Student Union is home to the Hive nightclub, which is the top student nightclub in Glasgow. The Unions are also home to two bars, and are great locations for meeting people or hosting events. The city has a wide array of pubs, clubs, and live music venues where several famous bands got their start.
For more information about student life in Glasgow, click here.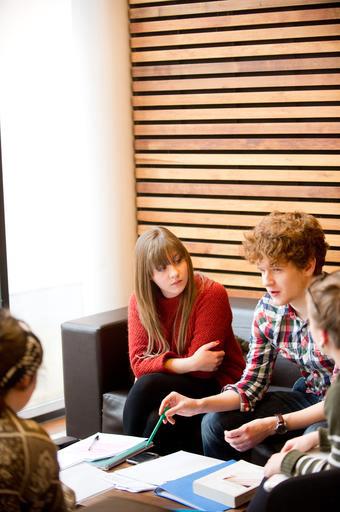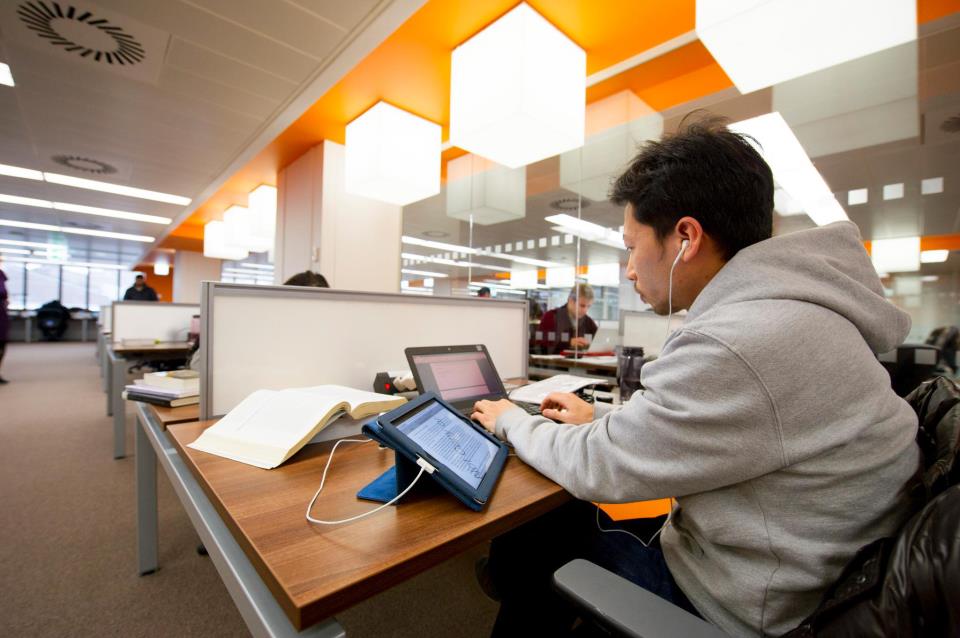 Courses
Classes at Glasgow are taught using lectures, seminars, tutorials and labs with smaller numbers of students in upper-level classes. From language studies to engineering, a wide range of subject courses are available for students. The course choices are comparable to those here at the University of Illinois. Students can earn up to 36 hours of credit for the academic year and 12-18 hours of credit per semester. For a full listing of courses, please click here.

For a listing of courses offered that already have Illinois equivalencies, go to my.aces.illinois.edu/login.asp?/studyabroadcourses/index.asp
Class size
Similar to that of the University of Illinois, class sizes will vary at this large institution. Large lectures are accompanied by smaller discussions, which range from 15-30 students per classroom.
Language
All classes (called "modules" in the UK) in this program will be taught in English.

International Student Office
In addition to a resident director, each BEP university has it's own onsite international student office to assist students with local issues (from classes to accommodation) and may host social gatherings throughout the semester. Find our more about Glasgow's International Office by clicking here.
(Back to top)
---
Program Cost and Advance Fees

For an Unofficial Budget of this program, please scroll to the top of this page and find the box labeled "Budget Sheets" and click on the semester during which you want to participate. Please read through the Unofficial Budget information which also includes information on Financial Aid and Scholarships.

See Budget Sheets at the top of this page!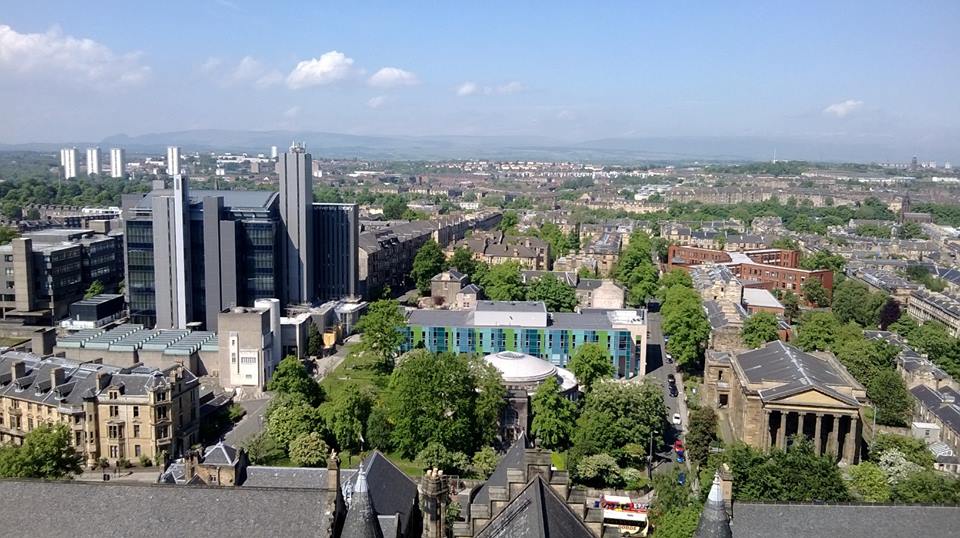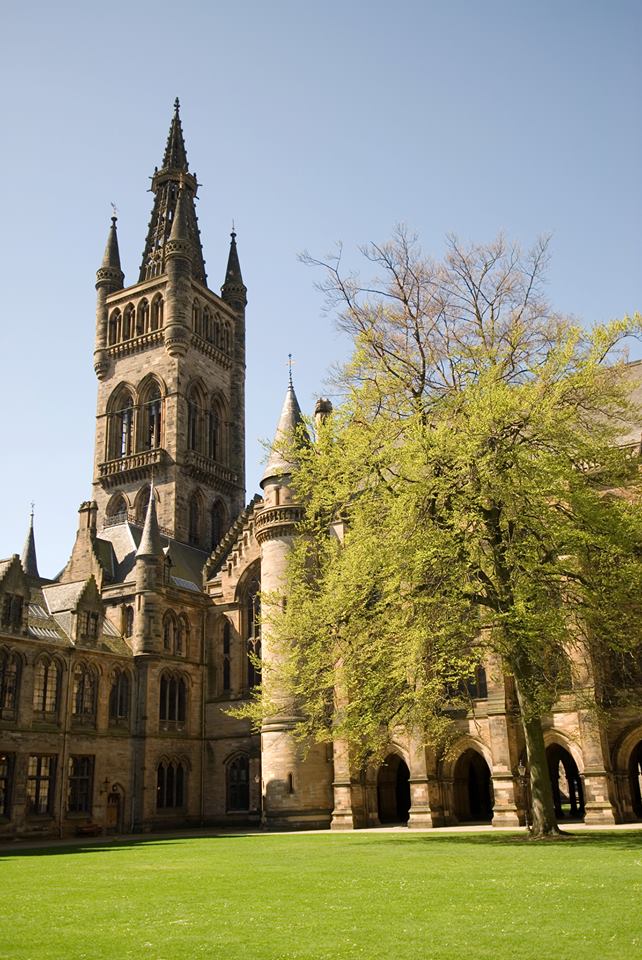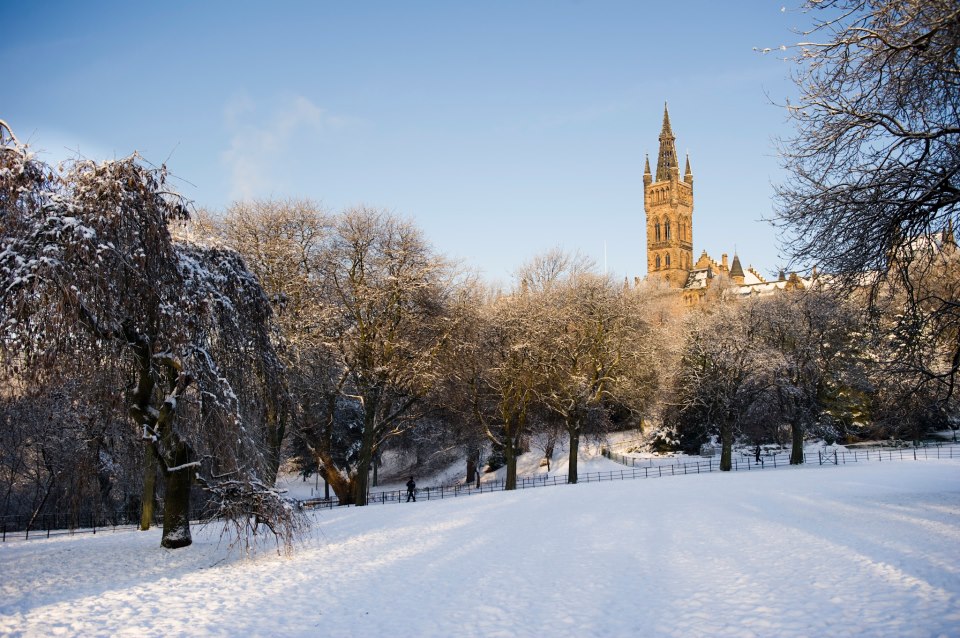 (Back to top)
---
Financial Aid and Scholarships

Financial aid can be applied to the cost of the program. The amount of financial aid that is applicable to study abroad will depend on your financial aid package. Since there are many variables that determine how your financial aid package applies to study abroad, it is best that you consult with the study abroad financial aid advisor in the Office of Student Financial Aid to discuss your individual financial aid package. Their email and more information on Financial aid can be found at academics.aces.illinois.edu/study-abroad/financial-aid

Eligible students may receive additional scholarships toward the program cost. The amount varies depending on the program destination. Scholarship amounts are announced when program fees for each program are announced. Non-ACES students should contact their college about scholarship opportunities. All participants should also apply for the Illinois for Illinois (I4I) Study Abroad Undergraduate Scholarship. For more information, go to www.studyabroad.illinois.edu/scholarships

ACES Students are eligible for additional funding through their college. More information about ACES scholarships including the application can be found at academics.aces.illinois.edu/study-abroad/scholarships.

For more information about general costs, please watch the First Steps Cost, Financial Aid, and Scholarship videos found here for tips and advice: studyabroad.illinois.edu/before-you-start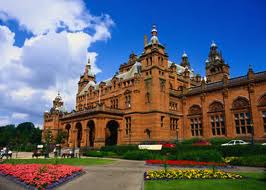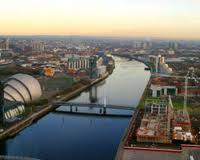 (Back to top)
---
Withdrawal, Change, and Cancellation Policy

To change to a different program during the application process, please e-mail aces-studyabroad@illinois.edu.

To withdraw or cancel your participation in a study abroad program, please visit this link to view the Withdrawal and Refund Policy (academics.aces.illinois.edu/study-abroad/policies)
(Back to top)
---
Passport/Visa Information

You must have a valid passport to participate on this program with at least two blank VISA pages. If you do not already have a passport, or if it needs to be renewed, you must begin that process now, even before program acceptance.

You may also be required to get a visa for your program. Please consult the host country's consulate website or a visa agency to determine whether or not a visa is required to travel to your destination country or countries.

More information about passports and visas can be found at academics.aces.illinois.edu/study-abroad/passports-visas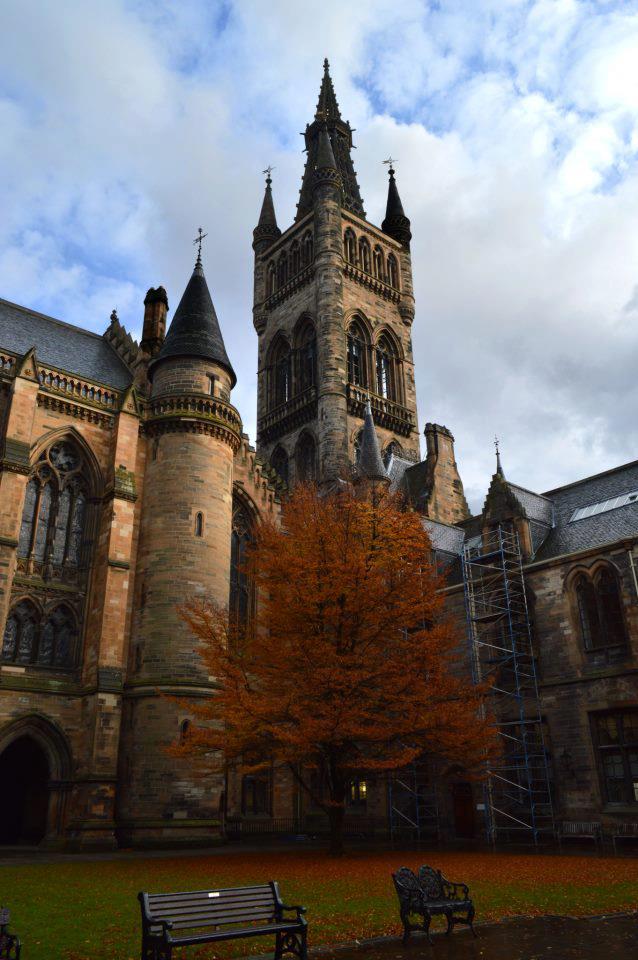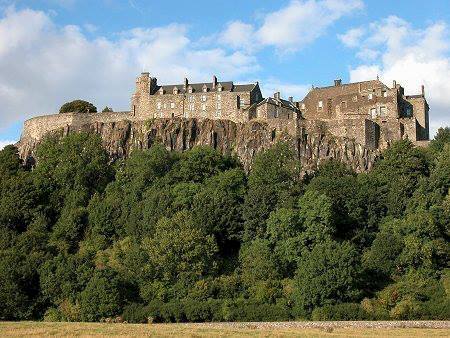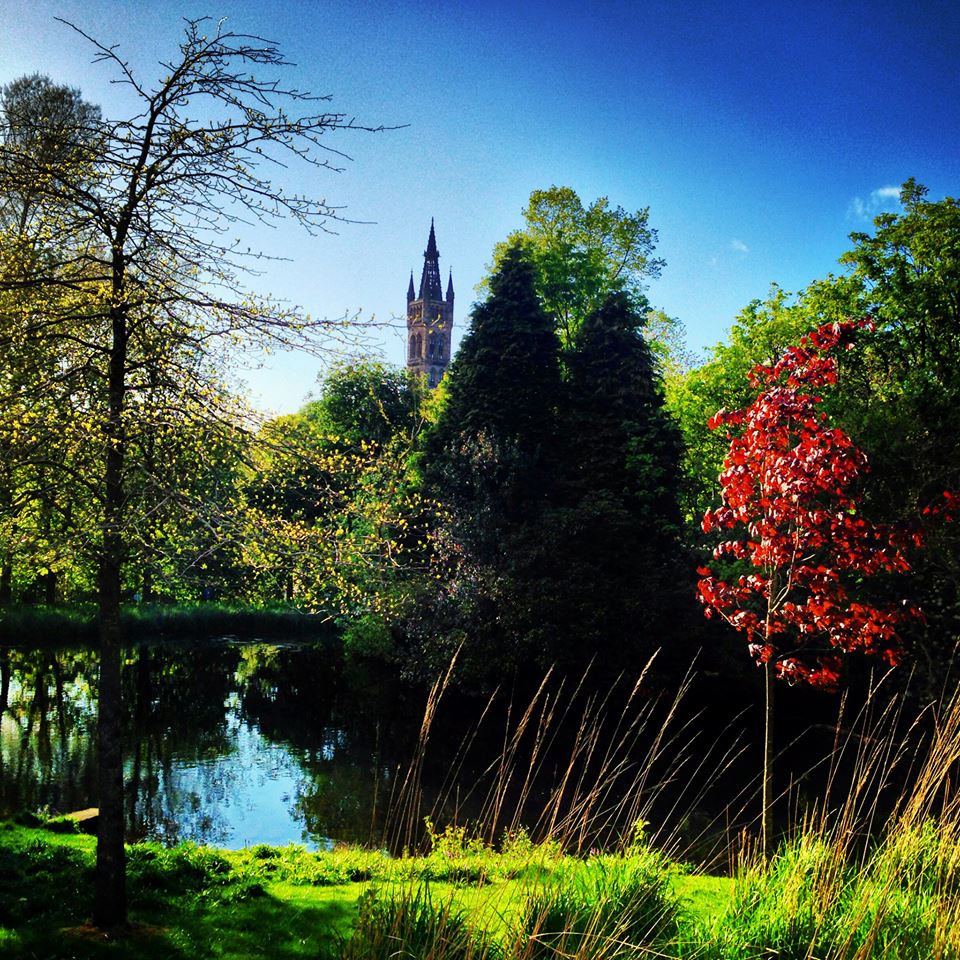 (Back to top)
---
First Steps Info Session
Watch the First Steps videos found on our website www.studyabroad.illinois.edu/before-you-start or attend a First Steps Info Session in person. These resources will get you thinking about important themes to consider before selecting a program including: academics, housing, duration, location, and cost. You will learn how to research a program, understand cost (with a segment on scholarships and financial aid too), and even how to apply!

Application Process
Click the "Apply Now" button on this web page to apply. Note that you will be charged a non-refundable application fee by clicking "Apply Now".

You may only apply to one program per term. Please consider your program options carefully before beginning a new program application. Each time you click "Apply Now" then "OK" you will be charged a non-refundable application fee.

Application Components
The Study Abroad Office Application may include:
2 letters of recommendation - done electronically (must be an Illinois academic advisor, TA or professor)

Personal essay questions

Photocopy of passport

Signature Verification Form

Official transcript (hard copy preferred)

Online questionnaires
After you are accepted into your program by the Study Abroad Office, you may be required to complete post-decision components such as the host university's application.

Deadlines
All requirements must be completed by the Study Abroad Office deadlines listed below. Online materials are due by 11:59 PM on the deadline date while paper materials are due by 4:45 PM the following business day. The Study Abroad Office reviews program applications as a batch after the deadline has passed. The decision dates listed below indicate the earliest possible date that a student's application may be reviewed. Most decisions will be released two to three weeks after each deadline.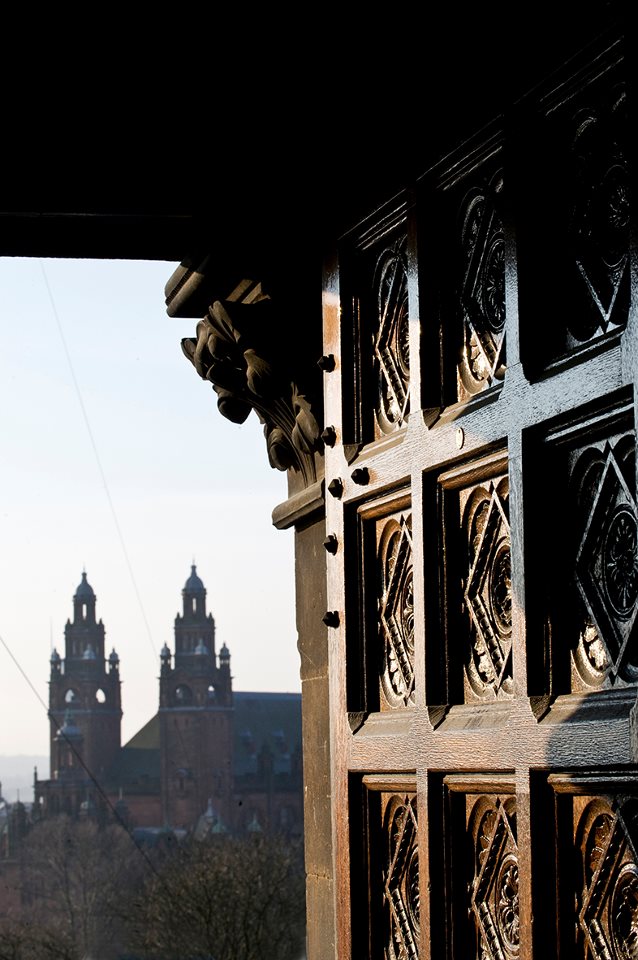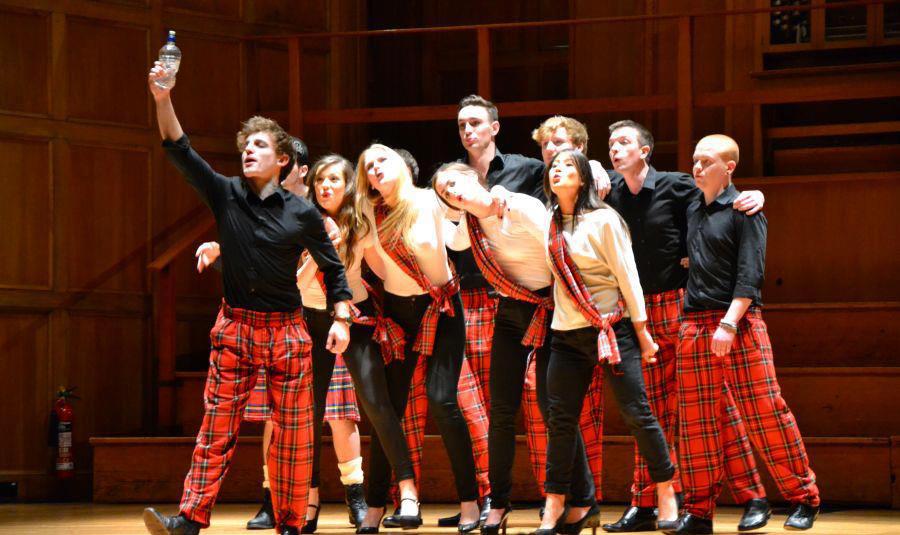 (Back to top)
---
Pre-Departure Resources

The UIUC Study Abroad website (studyabroad.illinois.edu/before-you-go) and the ACES Study Abroad website (academics.aces.illinois.edu/study-abroad/current-students) both provide a variety of pre-departure information. Explore both sites for more information on the topics below or logistics such as travel plans and what to pack.

Pre-Departure Course, LAS 291 1 credit
All students are required to enroll in a second 8 weeks pre-departure course, LAS 291 for 1 credit. During this course, topics such as culture shock, health and safety scenarios, and other helpful pre-departure information will be presented.

Course Approval
Before you study abroad you must get the courses you plan to take abroad approved by your college's study abroad office. ACES Students should view the "Academic Information" section of the ACES Study Abroad Website. This section provides information on the course approval process and a link for the pre-approval database which contains all courses with UIUC course equivalents.

Health and Vaccinations
The health and safety of students abroad is something that the University of Illinois takes very seriously, which is why the Study Abroad Office provides services that range from international insurance coverage to a 24-hour phone line to speak to an Advisor on Duty.

Once you have been accepted into the program you may need to get a health consultation at McKinley Health travel and immunization unit to discuss what immunization you need, get a travel kit, etc. See also www.cdc.gov/travel.
Term

Year

App Deadline

Decision Date

Start Date

End Date

Academic Year

2018-2019

02/15/2018

02/15/2018

TBA

TBA


Indicates that deadline has passed