Programs

Brochure
This page is the brochure for your selected program. You can view the provided information for this program on this page and click on the available buttons for additional options.
ACES in New Zealand Massey University Summer Internship and Coursework
Palmerston North, New Zealand
(Outgoing Program)
Program Description
Learn through exploration. Learn by doing. Learn from international leaders in the field. By the time they've finished the six week summer national study tour program, students will have extensively toured both the North and South Islands of New Zealand, gained hands-on professional experience relevant to their degree, and earned 6-8 credits that can be transferred back to their home universities.

National Study Tour
Most study abroad students travel after their programs are over, but our National Study Tour kicks off the program by introducing students to the New Zealand context and exposing them to the country's dynamic human and geographic terrain. They'll walk on a glacier that terminates in temperate rainforest, debate the pros and cons of being the world's largest dairy producer, and gain understanding of how agricultural and environmental issues shape the everyday lives of Kiwis. Throughout the study tour, students will benefit from on-the-ground expertise provided by Massey's academic staff and will be prepared to launch into their internships. For more information about the program: http://www.massey.ac.nz/massey/international/study-abroad/national-expedition-and-internship/national-expedition-and-internship_home.cfm
Language
All classes in this program will be taught in English.
REQUIREMENTS:
•Completion of one year of successful university level study
•A cumulative GPA of 2.75 (on a 4.0 scale) or equivalent
(Back to top)
---
Academic Environment

Where you will study
Massey University's agricultural program is ranked 21st in the world, and 3rd in the southern hemisphere in the Qs World University Subject Rankings. Massey Manawatu is New Zealand's premiere and largest institution for the life sciences, agricultural, horticultural and veterinary teaching and research and is a leader in industrial innovation through areas such as food science and technology, biotechnology, advanced material sciences and product development.

The Region of Hawke's Bay
Hawke's Bay's long, hot summers and cool winters offer the best weather for growing grapes. The climate is dry and temperate. Hawke's Bay is renowned for its horticulture with large orchards and vineyards on the plains. In the hilly parts of the region sheep and cattle farming predominates, with forestry blocks in the roughest areas.

Courses
Syllabus for the national study tour: 247 292 New Zealand Agriculture Environment.docx
Syllabus and requirements for the internship: http://www.massey.ac.nz/massey/learning/programme-course-paper/paper.cfm?paper_code=247222&paper_offering_id=1206579&study_year=2014

Accommodation
Most of your nights will be spent in YHA Hostels. New Zealand has an excellent system of hostels.

Additional Program Resources
Flickr album of photos taken by students while abroad in New Zealand.

New Zealand Info
http://www.state.gov/p/eap/ci/nz/

The City of Palmerston North
http://www.studentcity.net.nz/

Travel Info
http://www.lonelyplanet.com/new-zealand/wanganui-and-palmerston-north/palmerston-north

Country CultureGram
CultureGrams are concise, reliable, and up-to-date information on more than 200 countries. They go beyond mere facts and figures and try to deliver an insider's perspective on daily life and culture, including history, customs, and lifestyles of the country in mind. Visit New Zealand's CultureGram here!

Login to access:
Username: World
Password: Verona

See Massey University's FAQ in regards to the National Study Tour and Internship program: www.massey.ac.nz/massey/international/study-abroad/national-expedition-and-internship/frequently-asked-questions/frequently-asked-questions_home.cfm

(Back to top)
---
Internship Environment
The study tour will end in the Hawke's Bay, where the students will begin their four week internship. Part of the application process will involve matching the students' skills and experiences with the range of opportunities available within the Hawkes Bay region. Internships within family farms, agribusinesses, non-profit environmental organizations, wildlife sanctuaries, and wineries are all possibilities.

The internship involves a 120-160 hour placement and associated project work. Assessment of the 150 learning hours is based on projects (30%), journal and reflections (40%), and a learning portfolio (30%). Students who successfully complete the internship will be able to:
Demonstrate personal organization and self-motivation by undertaking employment in an agrifood/wildlife management organisation.

Describe the characteristics of complex problems and apply systems thinking tools and techniques to analyze the nature and context of NZ agrifood, environmental, or wildlife sectors.

Design an investigative approach to enhance understanding about the purposes and values of the organization in which they are working.

Analyze, through reflective practice, organizational problems or issues with a view to identifying actions that could lead to improvement in the workplace or context.

Critically evaluate their experience and present the outcomes of their learning in a format that could be made available to an employer or industry representative.
Over the final weekend of the placement, the students will be transported to Massey University's Manawatu campus in the student city of Palmerston North. They will be housed on campus and spend their last few days wrapping up the academic portion of their internship, reflecting on their experiences, and celebrating their time in New Zealand. This customized study abroad experience is tailored for students studying agriculture, agribusiness, environmental science, and wildlife management.

For more information on the internship opportunities please see: http://www.massey.ac.nz/massey/international/study-abroad/north-american-summer-study-abroad/internship.cfm
(Back to top)
---
Program Cost and Advance Fees

For an Unofficial Budget of this program, please scroll to the top of this page and find the box labeled "Budget Sheets" and click on the semester during
which you want to participate. Please read through the Unofficial Budget information which also includes information on Financial Aid and Scholarships.

PROGRAM FEE: See budget worksheet above

Program Fee Includes: Tuition and fees, Health and travel insurance, Accommodation, Online pre-departure orientation, Pick-up from Christchurch airport, All in-country transport upon arrival in Christchurch, Course related activities and excursions during the study tour, Internship placement, Internet access during internship, Some dinners and breakfasts.

For a detailed budget, please click the "Budget Sheet" link above. This program uses group flights. Students will not purchase their airfare directly. Students must participate on the group flight.

*Fees are subject to change due to exchange rate fluctuations and the number of participants.

Total cost is ESTIMATED and is BEFORE scholarships.

(Back to top)
---
Financial Aid and Scholarships

Any of your students who are interested in our National Expedition and Internship summer programme are welcome to apply for our new Explore New Zealand scholarship.

Financial aid can be applied to the cost of the program. The amount of financial aid that is applicable to study abroad will depend on your financial aid package. Since there are many variables that determine how your financial aid package applies to study abroad, it is best that you consult with the study abroad financial aid advisor in the Office of Student Financial Aid to discuss your individual financial aid package. Their email and more information on Financial aid can be found at academics.aces.illinois.edu/study-abroad/financial-aid

Eligible students may receive additional scholarships toward the program cost. The amount varies depending on the program destination. Scholarship amounts are announced when program fees for each program are announced. Non-ACES students should contact their college about scholarship opportunities. All participants should also apply for the Illinois for Illinois (I4I) Study Abroad Undergraduate Scholarship. For more information, go to www.studyabroad.illinois.edu/scholarships

ACES Students are eligible for additional funding through their college. More information about ACES scholarships including the application can be found at http://academics.aces.illinois.edu/study-abroad/scholarships

For more information about general costs, please watch the First Steps Cost, Financial Aid, and Scholarship videos found here for tips and advice: http://studyabroad.illinois.edu/before-you-start

(Back to top)
---

Withdrawal Policy or Change Programs

To change to a different program during the application process, please e-mail aces-studyabroad@illinois.edu.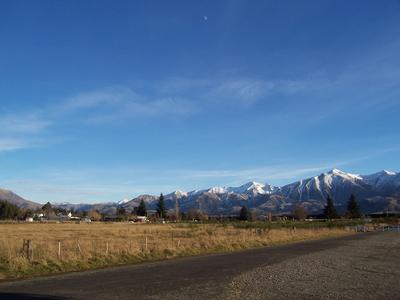 (Back to top)
---
Passport/Visa Information

You must have a valid passport to participate on this program with at least two blank VISA pages. If you do not already have a passport, or if it needs to be renewed, you must begin that process now, even before program acceptance.

You may also be required to get a visa for your program. Please consult the host country's consulate website or a visa agency to determine whether or not a visa is required to travel to your destination country or countries.

More information about passports and visas can be found at http://academics.aces.illinois.edu/study-abroad/passports-visas

(Back to top)
---
Application Process

First Steps Info Session
Watch the First Steps videos found on our website www.studyabroad.illinois.edu/before-you-start or attend a First Steps Info Session in person. These resources will get you thinking about important themes to consider before selecting a program including: academics, housing, duration, location, and cost. You will learn how to research a program, understand cost (with a segment on scholarships and financial aid too), and even how to apply!

Application Process
Click the "Apply Now" button on this web page to apply. Note that you will be charged a non-refundable application fee by clicking "Apply Now".

You may only apply to one program per term. Please consider your program options carefully before beginning a new program application. Each time you click "Apply Now" you will be charged a non-refundable application fee.

Application Components
The Study Abroad Office Application may include:
Letter of Recommendation - done electronically (must be an academic advisor, TA or professor)

Personal essay questions

Photocopy of passport

Signature verification form

Official Transcript

Online questionnaires
Upon acceptance to this program you may be required to complete the host institution's application. A list of host institution applications is found here. The final acceptance decision is made by the host institution.

Deadlines
All requirements must be completed by the Study Abroad Office deadlines: online materials are due by 11:59 PM on the deadline date; paper materials are due by 4:45 PM the following business day. The Study Abroad Office reviews program applications as a batch after the deadline has passed. The decision dates listed below indicate the earliest possible date that a student's application may be reviewed. Most decisions will be released two to three weeks after each deadline.

See Dates and Deadlines at the bottom of this page.

(Back to top)
---
Pre-Departure Resources
The UIUC Study Abroad website (studyabroad.illinois.edu/before-you-go) and the ACES Study Abroad website (academics.aces.illinois.edu/study-abroad/current-students) both provide a variety of pre-departure information. Explore both sites for more information on the topics below or logistics such as travel plans and what to pack.

Pre-Departure Course, LAS 291 1 credit
All students are required to enroll in a pre-departure second 8 weeks course, LAS 199 for 1 credit. During this course, topics such as culture shock, health and safety scenarios, and other helpful pre-departure information will be presented.

Course Approval
Before you study abroad you must get the courses you plan to take abroad approved by your college's study abroad office. ACES Students should view the "Academic Information" section of the ACES Study Abroad Website. This section provides information on the course approval process and a link for the pre-approval database which contains all courses with UIUC course equivalents.

Health and Vaccinations
The health and safety of students abroad is something that the University of Illinois takes very seriously, which is why the Study Abroad Office provides services that range from international insurance coverage to a 24-hour phone line to speak to an Advisor on Duty.

Once you have been accepted into the program you may need to get a health consultation at McKinley Health travel and immunization unit to discuss what immunization you need, get a travel kit, etc. See also www.cdc.gov/travel.
(Back to top)
---
Contact Information

ACES Study Abroad
123 Mumford Hall, MC-710
Urbana, IL 61801
Phone: (217) 333-3380
Email: aces-studyabroad@illinois.edu

Hours of operation: Monday through Friday from 8:30am to 4:45pm.

Walk-in advising hours: 2-4pm Tuesdays and Thursdays and 9:30-11:30am Wednesdays.



Noticed an error on this page?

Let us know here.
(Back to top)
Term

Year

App Deadline

Decision Date

Start Date

End Date

Summer

2017

01/26/2017

01/31/2017

05/29/2017

07/07/2017

Summer

2018

02/15/2018

02/15/2018

TBA

TBA


Indicates that deadline has passed