Programs

Brochure
This page is the brochure for your selected program. You can view the provided information for this program on this page and click on the available buttons for additional options.
ACES Study and Intern in Argentina
Mendoza, Argentina
(Outgoing Program)
ACES Universidad de Congreso
Semester Program
Mendoza, Argentina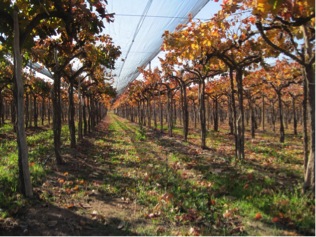 Quick Links
The City of Mendoza
Academic Environment
Program Cost
Financial Aid and Scholarships
Withdrawal, Change, and Cancellation Policy
Passport/Visa Information
Application Process
Pre-Departure Resources
The City of Mendoza
Nestled in the foothills of the majestic Andes, the vibrant city of Mendoza is home to over 1 million inhabitants. Considered one of the world's seven wine capitals, Mendoza is at the center of Argentina's wine industry. Glamorous wine bars and 700 wineries (bodegas) dot the city as a part of Mendoza's thriving wine tourism industry. Each year, Mendozians celebrate the harvest between February and April with the Grape Harvest Festival and many other festivities. Despite the dry desert climate, a network of irrigation canals dating back to Inca times delivers fresh water from the mountain snowmelt into the city and vineyards. Sometimes these canals are jokingly called "yanqui traps" as tourists occasionally fall into them.

Extreme sports thrive in Mendoza. Skiers, mountaineers, bikers, rafters, trekkers and hikers will all feel right at home. Adventure tourism is a major industry in Mendoza, as well as mountain rescue training. Mendoza is brimming with young European travelers looking to experience the beautiful Andes and all the opportunities for adventure that are available. Many youth hostels provide affordable and eclectic lodgings for young people. Mendoza lies at the heart of western Argentina, well-connected to the rest of the country through bus and train routes. Meanwhile, Santiago, the capital of Chile, is only 90-minute plane ride away.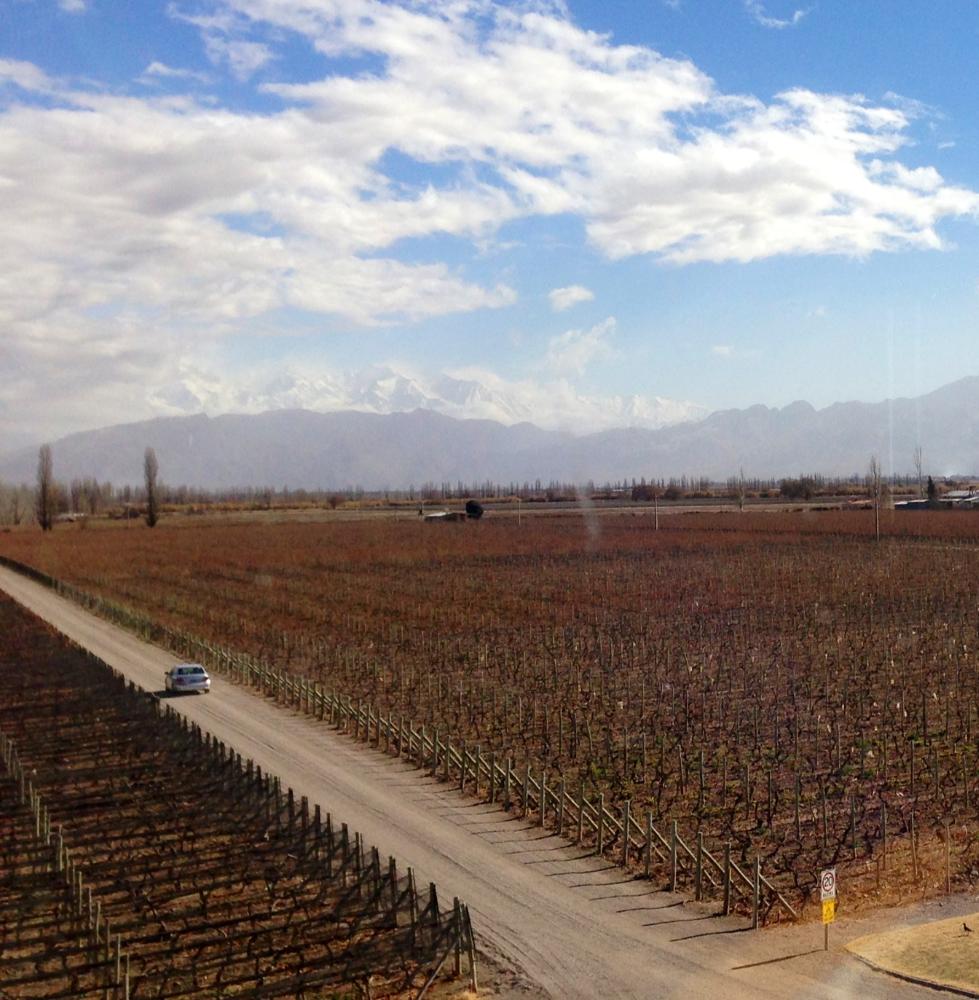 (Back to top)
---
Academic Environment
Where you will study
The Universidad de Congreso is a small private university in downtown Mendoza. Take a stroll down the surrounding leafy pedestrian streets to the numerous cultural attractions of the city, such as the cafés wheremendocinos gather to drink coffee and chat.

In its second decade of inspiring students to become leaders in their field of study, Universidad de Congreso's aim is to position itself regionally as a leader in internationalization. Its academic strengths are in international relations, environmental studies, and economics. With 2,400 undergraduate students, you will find it relatively easy to make friends among your Argentine peers.

You will be a part of the Programa Puente, which is part of the Universidad de Congreso. Argentine Universidad de Congreso students can enroll alongside Puente students in the Puente English track. Congreso's international students come from the United States, Europe, South America and Mexico. Compared to other private universities in the region, it has the highest percentage of international exchange students relative to total enrollment.

More information on this program can be found in the following presentation:
Programa Puente Presentation
Eligibility
Good academic standing, Enrolled at a U.S. university, Minimum cumulative GPA of 2.8. Class size

Language
Courses offered through the Puente program will be taught in English. Students will have the opportunity to enroll in Spanish language classes.
Courses
Students will take a set curriculum with the followin courses. All courses except the Spanish language courses are taugh in English:
Spanish language (SPAN 1-- or varying levels)
Culture of Wine Prod & Tourism. (RST 1--)
Argentine Regional Agribusiness in the Global Economy (ACE/BADM 436)
International Internship Practicum (ACES 293)
Excursions
This program offers many cultural events and excursions throughout the semester. The costs of these excursions are included in the program fee. Puente arranges transportation for students in vans that are fully licensed, comfortable, and modern vehicles.

The many cultural events include:
· Argentine cooking class at the foothills of the Andes
· Vines and Wines - visit to a large industrial winery and to an organic one. Transportation, lunch, and tasting included
· Open Air Bus – City of Mendoza guided tour
· Walking History of Mendoza
· Annual wine harvest festival (Spring Semester)
· Thanksgiving Dinner (Fall Semester)
· Farewell Dinner
Some of the planned excursions throughout the semester will include:
· Adventure weekend trip to San Rafael: Includes accommodation, meals, and excursions to Atuel Canyon and Valle Grande.
Optional at students' expenses (at their own risk): rafting, zip line, horseback riding
· Two-day excursion: alternates each semester to either Valle de Luna, Córdoba, or Chile. Transportation, accommodation, and meals included
Many community service volunteer, and internship opportunities are available through the Universidad de Congreso's Commitment to Excellence in Environmental Studies. For full description of volunteer opportunities, please click here: Mendoza Volunteer Opportunities.docx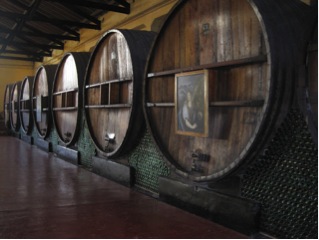 Claudia Helmig is the Puente Program Coordinator & Resident Director. In addition to the resident director, this program offers a group flight option as well as airport pick-up for group flight travellers. There will also be a 3-day on-site orientation that includes transportation, accommodation, and some meals. The members of Puente's on-site support staff are highly qualified, trained, and experienced. They speak English and are available 24/7. The staff advises on the visa application process. One hour per week of free language tutoring is available upon request. For additional assistance, on-site staff can help students arrange additional tutoring at the student's expense.

Accommodation
Host families serve as a unique introduction into Argentine culture. In Mendoza, students live with carefully chosen local host families, one U.S. student per home. Host families can consist of a traditional two-parent household, a retired couple, or a single woman with or without children. Students are provided with three meals per day (except on the weekends), as well as laundry service once per week. Students live in downtown or the 5th or 6th neighborhoods, which are generally 15-20 minutes from their host university. Host families typically do not speak English.

Additional Resources
Argentina Country Info
http://www.state.gov/p/wha/ci/ar/
Argentina News Sources
http://www.buenosairesherald.com/
http://www.losandes.com.ar/ (Based in Mendoza)

Travel Info
http://www.lonelyplanet.com/argentina

(Back to top)
---

Program Cost and Advance Fees
For an Unofficial Budget of this program, please scroll to the top of this page and find the box labeled "Budget Sheets" and click on the semester during which you want to participate. Please read through the Unofficial Budget information which also includes information on Financial Aid and Scholarships.

See Budget Sheets at the top of this page!

(Back to top)
---
Financial Aid and Scholarships
Financial aid can be applied to the cost of the program. The amount of financial aid that is applicable to study abroad will depend on your financial aid package. Since there are many variables that determine how your financial aid package applies to study abroad, it is best that you consult with the study abroad financial aid advisor in the Office of Student Financial Aid to discuss your individual financial aid package. Their email and more information on Financial aid can be found at academics.aces.illinois.edu/study-abroad/financial-aid

Eligible students may receive additional scholarships toward the program cost. The amount varies depending on the program destination. Scholarship amounts are announced when program fees for each program are announced. Non-ACES students should contact their college about scholarship opportunities. All participants should also apply for the Illinois for Illinois (I4I) Study Abroad Undergraduate Scholarship. For more information, go to www.studyabroad.illinois.edu/scholarships

ACES Students are eligible for additional funding through their college. More information about ACES scholarships including the application can be found at academics.aces.illinois.edu/study-abroad/scholarships.

For more information about general costs, please watch the First Steps Cost, Financial Aid, and Scholarship videos found here for tips and advice: studyabroad.illinois.edu/before-you-start

(Back to top)
---
Withdrawal, Change, and Cancellation Policy
To change to a different program during the application process, please e-mail aces-studyabroad@illinois.edu.

To withdraw or cancel your participation in a study abroad program, please visit this link to view the Withdrawal and Refund Policy (academics.aces.illinois.edu/study-abroad/policies)
(Back to top)
---
Passport/Visa Information
You must have a valid passport to participate on this program with at least two blank VISA pages. If you do not already have a passport, or if it needs to be renewed, you must begin that process now, even before program acceptance.

You may also be required to get a visa for your program. Please consult the host country's consulate website or a visa agency to determine whether or not a visa is required to travel to your destination country or countries.

More information about passports and visas can be found at academics.aces.illinois.edu/study-abroad/passports-visas
(Back to top)
---
Application Process

First Steps Info Session
Watch the First Steps videos found on our website www.studyabroad.illinois.edu/before-you-start or attend a First Steps Info Session in person. These resources will get you thinking about important themes to consider before selecting a program including: academics, housing, duration, location, and cost. You will learn how to research a program, understand cost (with a segment on scholarships and financial aid too), and even how to apply!

Application Process
Click the "Apply Now" button on this web page to apply. Note that you will be charged a non-refundable application fee by clicking "Apply Now".

You may only apply to one program per term. Please consider your program options carefully before beginning a new program application. Each time you click "Apply Now" you will be charged a non-refundable application fee.

Application Components
The Study Abroad Office Application may include:
Letter of Recommendation - done electronically (must be an academic advisor, TA, or professor)

Personal essay questions

Photocopy of passport

Signature verification form

Official Transcript

Online questionnaires
After you are accepted into your program by the Study Abroad Office, you may be required to complete post-decision components such as the host university's application.

Deadlines
All requirements must be completed by the Study Abroad Office deadlines listed below. Online materials are due by 11:59 PM on the deadline date while paper materials are due by 4:45 PM the following business day. The Study Abroad Office reviews program applications as a batch after the deadline has passed. The decision dates listed below indicate the earliest possible date that a student's application may be reviewed. Most decisions will be released two to three weeks after each deadline.

See Dates and Deadlines at the bottom of this page.

(Back to top)
---
Pre-Departure Resources
The UIUC Study Abroad website (studyabroad.illinois.edu/before-you-go) and the ACES Study Abroad website (academics.aces.illinois.edu/study-abroad/current-students) both provide a variety of pre-departure information. Explore both sites for more information on the topics below or logistics such as travel plans and what to pack.

Pre-Departure Course, LAS 291 1 credit
All students are required to enroll in a second 8 weeks pre-departure course, LAS 291 for 1 credit. During this course, topics such as culture shock, health and safety scenarios, and other helpful pre-departure information will be presented.

Course Approval
Before you study abroad you must get the courses you plan to take abroad approved by your college's study abroad office. ACES Students should view the "Academic Information" section of the ACES Study Abroad Website. This section provides information on the course approval process and a link for the pre-approval database which contains all courses with UIUC course equivalents.

Health and Vaccinations
The health and safety of students abroad is something that the University of Illinois takes very seriously, which is why the Study Abroad Office provides services that range from international insurance coverage to a 24-hour phone line to speak to an Advisor on Duty.

Once you have been accepted into the program you may need to get a health consultation at McKinley Health travel and immunization unit to discuss what immunization you need, get a travel kit, etc. See also www.cdc.gov/travel.

(Back to top)
---
Contact Information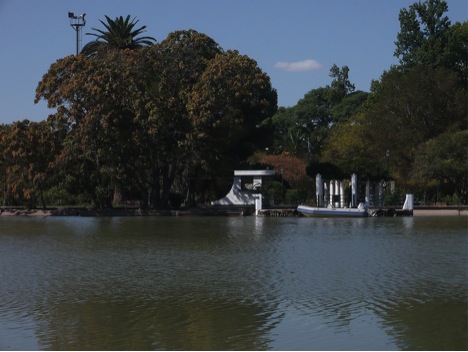 ACES Study Abroad
123 Mumford Hall, MC-710
Urbana, IL 61801
Phone: (217) 333-3380
Email: aces-studyabroad@illinois.edu

Walk-in hours: 2-4pm Tuesdays and Thursdays and 9:30-11:30am Wednesdays.



Noticed an error on this page?

Let us know here.

(Back to top)
Term

Year

App Deadline

Decision Date

Start Date

End Date

Spring Semester

2018

09/15/2017

09/22/2017

02/19/2018

06/15/2018

Calendar Year(SP/FA)

2018

09/15/2017

09/15/2017

TBA

TBA

Fall Semester

2018

02/15/2018

02/15/2018

TBA

TBA

Academic Year

2018-2019

02/15/2018

02/15/2018

TBA

TBA


Indicates that deadline has passed