Programs

Brochure
This page is the brochure for your selected program. You can view the provided information for this program on this page and click on the available buttons for additional options.
ACES/Engineering in Brazil Summer at University of Vicosa
Vicosa, Brazil
(Outgoing Program)
ACES/Engineering in Brazil at University Viçosa
Summer Program
Viçosa, Brazil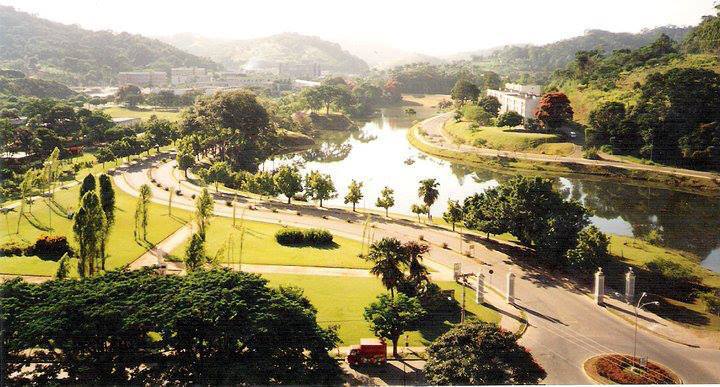 Overview
Earn from 6- 9 credit hours this summer and spend six weeks in Vicosa, Brazil. Students enroll in the estagio (internship) for 3-6 credits and Portuguese language course for 3 credits.

Universities and programs in Brazil are annually evaluated by the Ministry of Education and in recent years, Federal University of Viçosa (UFV) has been ranked among the top 10 universities by the annual assessment of the Ministry. UFV is distributed in 3 campuses in the cities of Viçosa, Florestal and Rio Paranaíba. UFV offers 65 undergraduate programs in the following major areas: Engineering, Agricultural Sciences, Biological and Health Science, Humanities and Natural Sciences.


The City of Viçosa
Founded in 1871, the municipality of Viçosa is situated in the southeast of the country, in the state of Minas Gerais, in the Atlantic Forest region, known as the Zona da Mata Mineira, at an altitude of 649 meters. The climate is tropical, with rains during the summer and a mean annual temperature of 19 °C, varying between 14 ° C and 26 °C.

As of 2004 its population of Viçosa is estimated to be 73,121. Because it is essentially a university town, Viçosa is known as city of education and their literacy rate is 92%. In addition to UFV, there are four other institutions of higher education in the city.

The city's economy is based mainly on education, agriculture and specialized services (trade and construction). In addition, the city has two hospitals, an intensive care unit, and two operating rooms and obstetric clinics and various urgent and emergency care.


Eligibility
Passport valid for 6 months after program dates with at least two blank pages

Visa may be required

It is recommended that students have 1-2 semester(s) experience in Portuguese
Academics

Courses
LET 483/PORT 401 or PORT 404: Intensive Portuguese (3 credit hours)
ESM 490/ENG 499/NRES 295/CPSC 293 or equivalent: Estagio (Independent Study/Research opportunity/Internship) (3-6 credit hours)

ESM 490 – Practices in Mobility.
Portuguese language course-- Certificate (No letter grade, but can count towards credit)
Course Approval


Before you study abroad you must get the courses you plan to take abroad approved by your college's study abroad office. ACES Students should view the "Academic Information" section of the ACES Study Abroad Website. This section provides information on the course approval process and a link for the pre-approval database which contains all courses with UIUC course equivalents.

Pre-Departure Course, LAS 291/292 - 1 credit
Students must register themselves in LAS 291 in the semester prior to departure of their program. This is a required on-campus pre-departure (S/U graded) course. Completion of this course will result in the automatic enrollment of LAS 292, a required in-country course which continues through the semester you return to campus and is a 1 credit (letter graded) course.
Accommodation

The university does not provide accommodation for foreign students. Students may rent flats or share a house with other students. This sort of accommodation is common in Viçosa. Students are advised to begin looking for housing once they have committed to the program through the Facebook page and by contacting Illinois students currently studying at Vicosa for advice. UFV does provide free accommodation to students for the first week of the program if they need additional time to secure housing.

The UFV holds two restaurants with a varied menu at low cost. The Restaurante Universitário (R.U.) works according to the academic calendar and some events. On Saturdays, Sundays and holidays, only breakfast and lunch are served, dinner is not offered. Foreign students are welcome to use the RU.
Costs



For an Unofficial Budget of this program, please scroll to the top of this page and find the box labeled "Budget Sheets" and click on the semester during which you want to participate. Please read through the Unofficial Budget information which also includes information on Financial Aid and Scholarships.

Financial Aid
Financial aid can be applied to the cost of the program. The amount of financial aid that is applicable to study abroad will depend on your financial aid package. Since there are many variables that determine how your financial aid package applies to study abroad, it is best that you consult with the study abroad financial aid advisor in the Office of Student Financial Aid to discuss your individual financial aid package. Their email and more information on Financial aid can be found at
academics.aces.illinois.edu/study-abroad/financial-aid
Scholarships
Eligible students may receive additional scholarships toward the program cost. The amount varies depending on the program destination. Scholarship amounts are announced when program fees for each program are announced. Non-ACES students should contact their college about scholarship opportunities. All participants should also apply for the Illinois for Illinois (I4I) Study Abroad Undergraduate Scholarship. For more information, go to
www.studyabroad.illinois.edu/scholarships

ACES Students are eligible for additional funding through their college. More information about ACES scholarships including the application can be found at
academics.aces.illinois.edu/study-abroad/scholarships
Application Process
First Steps Info
For more information on the first steps to going abroad, visit our website:
http://studyabroad.illinois.edu/outgoing-students/first-steps/
or attend a First Steps Info Session in person. These resources will get you thinking about important themes to consider before selecting a program including: academics, housing, duration, location, and cost. You will learn how to research a program, understand cost (with a segment on scholarships and financial aid too), and even how to apply!
Application Process
Click the "Apply Now" button on this web page to apply. Note that you will be charged a non-refundable application fee by clicking "Apply Now".

You may only apply to one program per term. Please consider your program options carefully before beginning a new program application. Each time you click "Apply Now" you will be charged a non-refundable application fee.

Application Components
The Study Abroad Office Application may include:
Letter of Recommendation - done electronically (must be an academic advisor, TA or professor)

Personal essay questions

Photocopy of passport

Signature verification form

Official Transcript

Online questionnaires
Upon acceptance to this program you may be required to complete the host institution's application. The final acceptance decision is made by the host institution.

All students are required to present a birth certificate upon their arrival in Brazil.

Deadlines
All requirements must be completed by the Study Abroad Office deadlines: online materials are due by 11:59 PM on the deadline date; paper materials are due by 4:45 PM the following business day. The Study Abroad Office reviews program applications as a batch after the deadline has passed. The decision dates listed below indicate the earliest possible date that a student's application may be reviewed. Most decisions will be released two to three weeks after each deadline.

See Dates and Deadlines at the bottom of this page.
Health, Safety, and Pre-Departure



The health and safety of students abroad is something that the University of Illinois takes very seriously, which is why the Study Abroad Office provides services that range from international insurance coverage to a 24-hour phone line to speak to an Advisor on Duty. These services can be found at: http://international.illinois.edu/resources/safety-security/index.html

Vaccinations and Health
Once you have been accepted into the program you may need to get a health consultation at McKinley Health travel and immunization unit (mckinley.illinois.edu/medical-services/immunization) to discuss what immunization you need, get a travel kit, etc. See also www.cdc.gov/travel.

All the students in Exchange at UFV must be immunized by the following vaccines before arrival at UFV:

1. Influenza A (H1N1) or swine flu
2. Diphtheria and Tetanus vaccines
3. Yellow Fever
4. Measles, Mumps and Rubella vaccines.

Students must bring the immunization card and depending on the field of studies at UFV, he/she might require other specific vaccines.



Before You Go


The UIUC Study Abroad website (http://studyabroad.illinois.edu/support-resources/advice-tools/) and the ACES Study Abroad website (academics.aces.illinois.edu/study-abroad/current-students) both provide a variety of pre-departure information. Explore both sites for information such as travel plans, what to pack, money abroad, transportation, communicating with family members while abroad, and even what to do the day of your departure.

Passports and Visas
Please consult the host country's consulate website or a visa agency to determine whether or not a visa is required to travel to your destination country or countries.

More information about passports and visas can be found at: academics.aces.illinois.edu/study-abroad/passports-visas
Withdrawal, Change, and Cancellation
To change to a different program during the application process, please e-mail aces-studyabroad@illinois.edu.

To withdraw or cancel your participation in a study abroad program, please visit this link to view the Withdrawal and Refund Policy (http://academics.aces.illinois.edu/study-abroad/policies)
Additional Resources



University of Vicosa website:
http://www.ufv.br/

Travel Info
http://www.lonelyplanet.com/brazil
Contact Information
ACES Study Abroad
ACES Academic Programs
123 Mumford Hall, MC-710
Urbana, IL 61801
Phone: (217) 333-3380
Email: aces-studyabroad@illinois.edu
Walk-in hours:
2-4pm Tuesdays and Thursdays and 9:30-11:30am Wednesdays.
Term

Year

App Deadline

Decision Date

Start Date

End Date

Summer

2018

02/15/2018

02/15/2018

05/19/2018

07/19/2018


Indicates that deadline has passed