Programs

Brochure
This page is the brochure for your selected program. You can view the provided information for this program on this page and click on the available buttons for additional options.
ACES/Engineering China Summer Research and Cultural Immersion Program
Hangzhou, China
(Outgoing Program)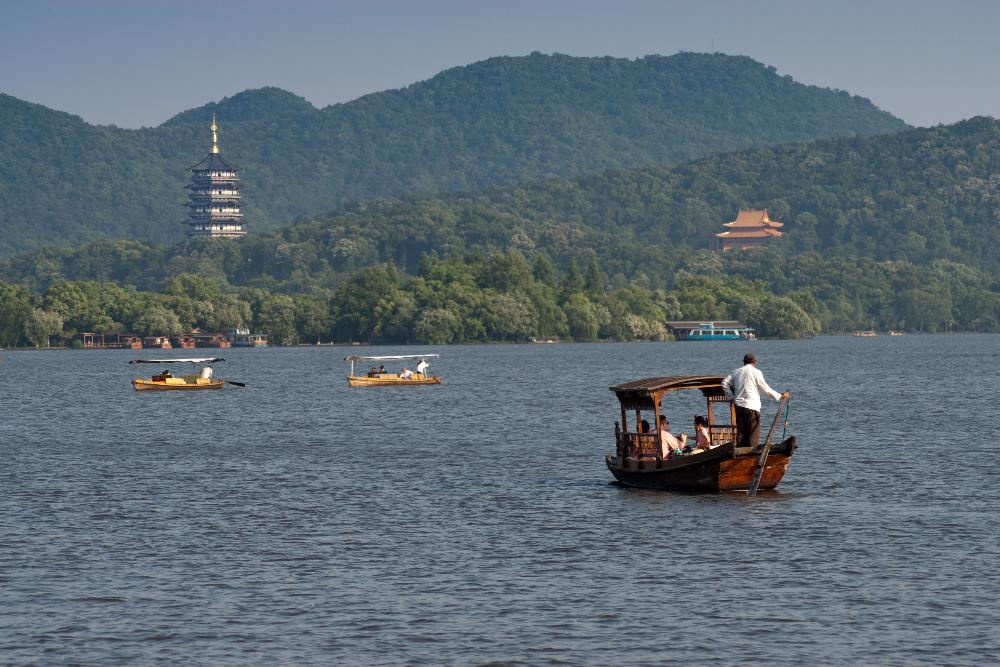 Course Description

The program has 3 components:
1. Program will consist of 1 credit hour in Chinese language and culture (EALC 1- -).
2. Program will consist of 3 credit hours of research in an internship/independent study (ACES 293; FSHN 293; ABE 397; TSM 295).
3. Field trips will be taken on a weekly basis. Classes will be held Monday-Thursday, with Fridays designated as a field trip day.

Trips: Industry trips will introduce students to industries related to their area of study. These will include company visits to Wahaha Group, modern agriculture, pumped storage power station, municipal solid waste power plant, solar PV panels, and LED lightling. Cultural trips will include destinations such as Shanghai and Beijing.

Research Experience: Students will enroll in 3 credit hours of research. No prior research experience is necessary. Students will be placed in a research internship in a laboratory of Zhejiang University under the supervision of a faculty member or graduate student.

Eligibility
This 6 week summer program at Zhejiang University in Hangzhou, Zhejiang Province, China is open to 10-15 students from the College of ACES and the College of Engineering.

Chinese Language and Culture Component: Students will enroll in 3 credit hours of Chinese language. The language course will be customized for the group to include cultural lectures and field trips specifically related to their program. No prior knowledge of Mandarin is necessary.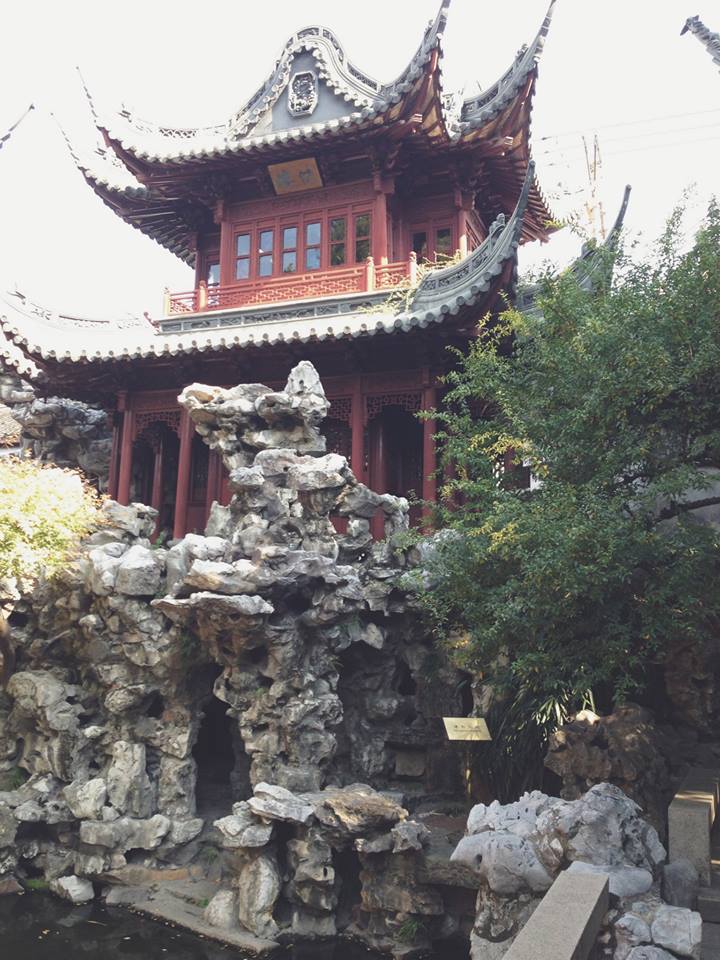 Additional Resources
• China Country Info
http://travel.state.gov/travel/cis_pa_tw/cis/cis_1089.html
• China News Sources
The BBC China: http://www.bbc.co.uk/news/world/asia/china/
Hangzhou News: http://www.hangzhou.com.cn/english/

• Travel Info
http://www.lonelyplanet.com/china

Faculty Leader Bio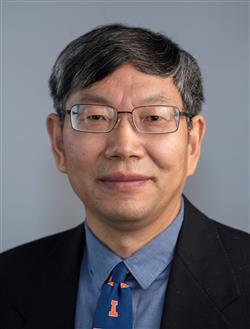 Dr. Xinlei Wang
E-mail: xwang2@illinois.edu
Bio: Dr. Wang is a Professor in the Agricultural and Biological Engineering Department and specializes in air quality and bioenvironmental control.

*A graduate student will also be attending the program

Group Flight: As part of the Program Fee, the ACES Abroad will organize a group flight for this course. All group flights will be departing from and arriving at O'Hare Airport. Very few exceptions are made for opting out of the group flight.

(back to top)
---
The City of Hangzhou
Hangzhou is the capital of the Zhejiang province with a population of 6.6 million people, and is about two hours from the city of Shanghai. It is recognized as being one of the safest cities for tourists. Marco Polo, the Italian traveler, called the city "the most beautiful and magnificent city in the world."

Hangzhou is located at the southern wing of the Yangtze River Delta and at the west end of Hangzhou Bay, making the city a hub for transportation in southeast China. It is also known for West Lake, a freshwater lake located in the historic district. West Lake was recognized as a UNESCO World Heritage site in 2011. Hangzhou is also home to other cultural sites including historical pagodas and museums. Hangzhou has a humid subtropical climate with generally warm and mild weather; the average high from May –July is high 70s to high 80s (Fahrenheit). Hangzhou follows Beijing Standard Time, which is 13 hours ahead of Central Standard Time.

(back to top)
---
Academics/ Student Life
Zhejiang University is a leading comprehensive research university located about 2 hours from Shanghai. Research spans 12 academic disciplines, including philosophy, economics, law, education, literature, history, art, science, engineering, agriculture, medicine, management, etc. Zhejiang University ranks among the top 1% in 14 disciplines, in 4 of these disciplines, Zhejiang is listed in the top 100 of the world's academic institutions, according to Essential Science Indicator (ESI).

Student Life
In addition to exploring the large campus of Zhejiang University, students have the opportunity to explore the vibrant nightlife in Hangzhou as well as the numerous cultural sites located throughout the city. Nanshan Lu has art galleries, cafes, and restaurants. Qinghefang Old Street is a pedestrian street with teahouses, puppet theatres, traditional medicine shops and traditional Chinese cuisine. Students can also visit the Silk Market or the Lingyin Temple, Hangzhou's most famous Buddhist temple.

Excursions/Activities
Students will explore Beijing and Shanghai during the weekend field excursions with a tour guide and a program assistant.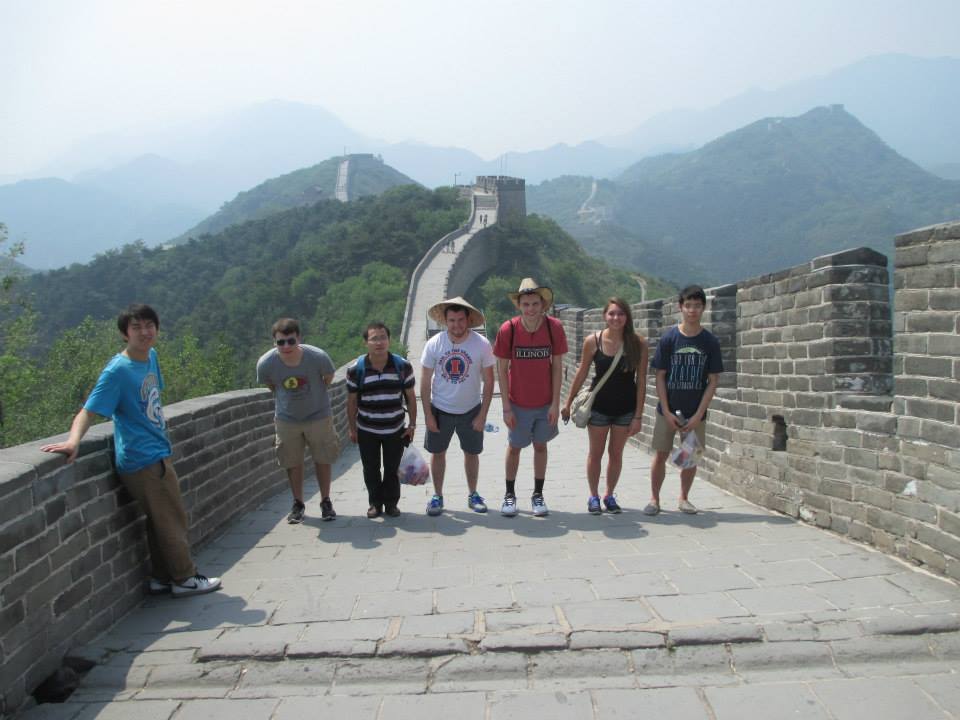 Beijing: Students will visit the Forbidden City, the Great Wall, Tian An Men Square, the Summer Palace, Bird's Nest and Water Cube (venues of 2008 Summer Olympics in Beijing), tour the famous Beijing Hutongs (Alleys) by rickshaw, and visit the Temple of Heaven.

Shanghai: Students will tour the financial district of the Pudong area, including the Shanghai Stock Exchange, Renmin Square, Yu Garden, Oriental Pearl TV Tower, and the Shanghai Museum.

Students will have three free weekends during the program to explore China and the city of Hangzhou independently. In Hangzhou, students can visit West Lake to take boat trips, the Six Harmonies Pagoda, built in AD 960, or Yellow Dragon Cave Park, located in the mountainside.
Onsite Support
International Student Office
One Illinois faculty member will be participating in this program, but will not be available to students 24/7. A program assistant from Illinois will be available to students outside of classroom and field trip hours, as will the Office of International Promotion of Chinese Language (Mainly for Non-Degree Chinese Language Program / Short-term Student Groups) at Zhejiang University. Students may also utilize the Overseas Experts and Overseas Students Service Center.

Accommodation
Students will stay on the Yuquan campus of Zhejiang University, also known as "old campus". This campus makes special accommodations for international students and provides a welcoming environment. Students will live in one of two dorms, the Zhukezhen Hall of International Education or the No.31 Dormitory Building. Meals are served a la carte at the campus dorms. Students can also eat at the student cafeterias located on the different campuses.

(back to top)
---
Program Fees
For an Unofficial Budget of this program, please scroll to the top of this page and find the box labeled "Budget Sheets" and click on the semester during which you want to participate. Please read through the Unofficial Budget information which also includes information on Financial Aid and Scholarships.

*Fees are subject to change due to exchange rate fluctuations and the number of participants.
Total cost is ESTIMATED and is BEFORE scholarships.
See Budget Sheets at the top of this page!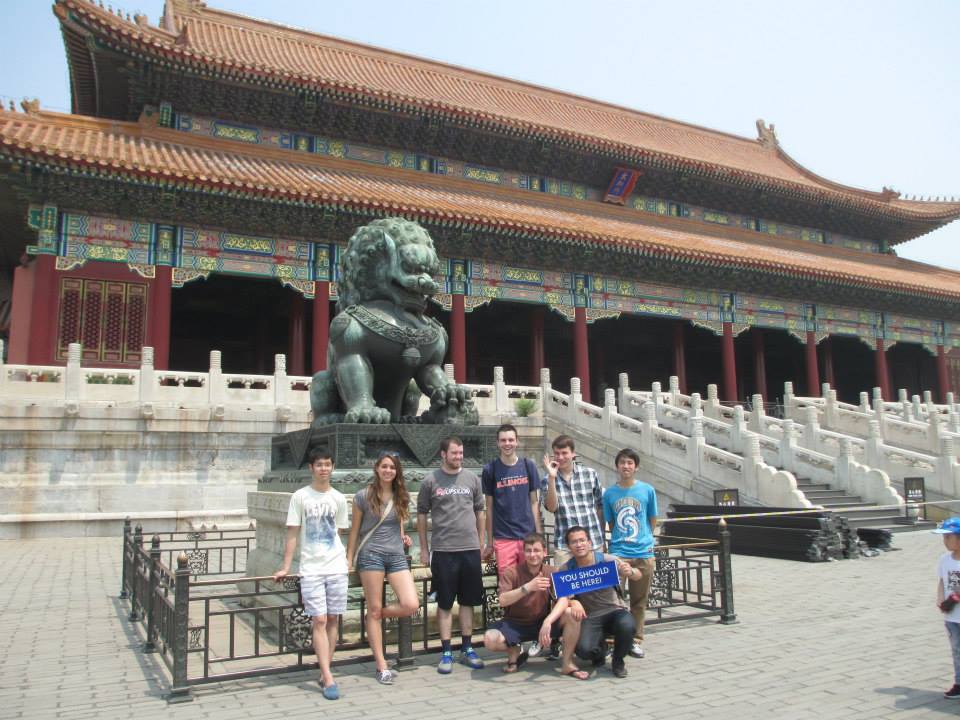 (Back to top)
---
Financial Aid and Scholarships
Financial aid can be applied to the cost of the program. The amount of financial aid that is applicable to study abroad will depend on your financial aid package. Since there are many variables that determine how your financial aid package applies to study abroad, it is best that you consult with the study abroad financial aid advisor in the Office of Student Financial Aid to discuss your individual financial aid package. Their email and more information on Financial aid can be found at academics.aces.illinois.edu/study-abroad/financial-aid.

Eligible students may receive additional scholarships toward the program cost. The amount varies depending on the program destination. Scholarship amounts are announced when program fees for each program are announced. Non-ACES students should contact their college about scholarship opportunities. All participants should also apply for the Illinois for Illinois (I4I) Study Abroad Undergraduate Scholarship. For more information, click here http://studyabroad.illinois.edu/outgoing-students/costs-scholarships/.

ACES Students are eligible for additional funding through their college. The ACES Scholarship Application may have an earlier deadline than your study abroad program. Please check the ACES scholarship page for deadlines correlating to your program. More information about ACES scholarships can be found at academics.aces.illinois.edu/study-abroad/scholarships

For more information about general costs, please watch the First Steps Cost, Financial Aid, and Scholarship videos found here for tips and advice: http://studyabroad.illinois.edu/outgoing-students/first-steps/.

(Back to top)
---
Withdrawal, Change, and Cancellation Policy
To change to a different program during the application process, please e-mail aces-studyabroad@illinois.edu.

To withdraw or cancel your participation in a study abroad program, please visit this link to view the Withdrawal and Refund Policy (academics.aces.illinois.edu/study-abroad/policies)

(back to top)
---
Passport/Visa Information
You must have a valid passport to participate on this program with at least two blank VISA pages. If you do not already have a passport, or if it needs to be renewed, you must begin that process now, even before program acceptance.

You may also be required to get a visa for your program. Please consult the host country's consulate website or a visa agency to determine whether or not a visa is required to travel to your destination country or countries.

More information about passports and visas can be found at academics.aces.illinois.edu/study-abroad/passports-visas.

(Back to top)
---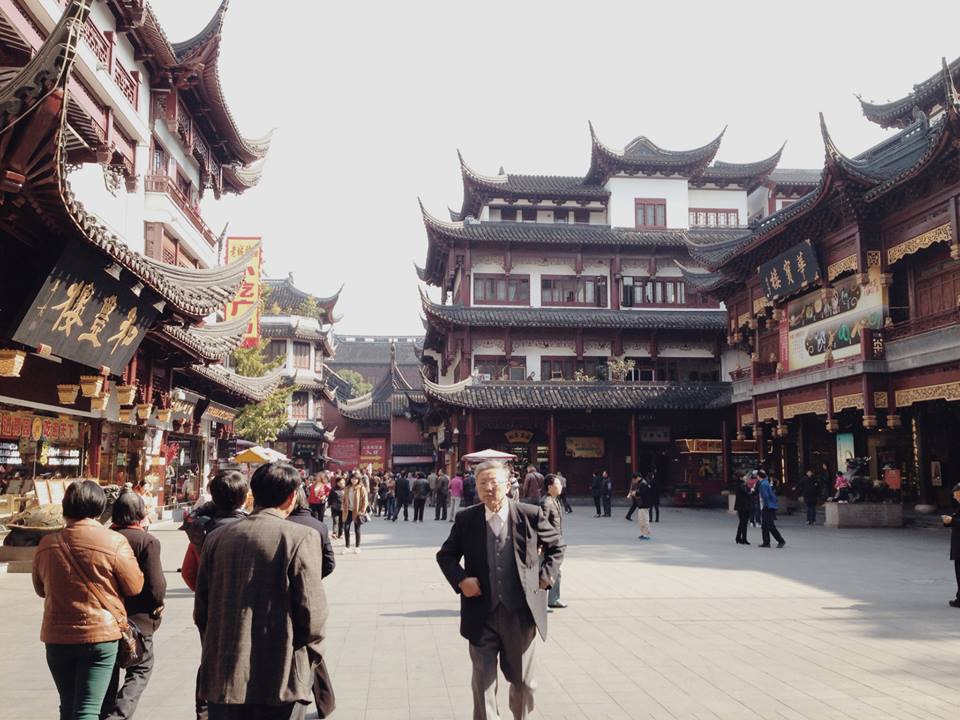 Application Process

Minimum Eligibility
• Minimum cumulative GPA: 2.75 on a 4.0 scale
• Priority will be given to students in College of ACES and College of Engineering

First Steps Info Session
Read the First Steps content found on our website (http://studyabroad.illinois.edu/outgoing-students/first-steps/) or attend a First Steps Info Session in person. These resources will get you thinking about important themes to consider before selecting a program including: academics, housing, duration, location, and cost. You will learn how to research a program, understand cost (with a segment on scholarships and financial aid too), and even how to apply!

Application Process
Click the "Apply Now" button on this web page to apply. Note that you will be charged a non-refundable application fee by clicking "Apply Now".

You may only apply to one program per term. Please consider your program options carefully before beginning a new program application. Each time you click "Apply Now" you will be charged a non-refundable application fee.

Application Components
Program applications vary. This ACES-sponsored, faculty-led course abroad applications include:
Photocopy of Passport or receipt verifying application or renewal of passport

Signature verification form (downloadable from your online application)

Personal essay questions

Online questionnaires and online signature documents

Official Transcript (prefer a hard copy transcript)

Letter of reference – done electronically (must me an academic advisor, professor, or TA)

Deadlines
All requirements must be completed by the Study Abroad Office deadlines: online materials are due by 11:59 PM on the deadline date; paper materials are due by 4:45 PM the following business day. The Study Abroad Office reviews program applications as a batch after the deadline has passed. The decision dates listed below indicate the earliest possible date that a student's application may be reviewed. Most decisions will be released two to three weeks after each deadline.

(back to top)
---
Pre-Departure Resources

Health and Safety
The health and safety of students abroad is something that the University of Illinois takes very seriously, which is why the Study Abroad Office provides services that range from international insurance coverage to a 24-hour phone line to speak to an Advisor on Duty. These services can be found at http://international.illinois.edu/resources/safety-security/index.html.

Once you have been accepted into the program you may need to get a health consultation at McKinley Health travel and immunization unit (mckinley.illinois.edu/medical-services/immunization-allergy-travel-clinic) to discuss what immunization you need, get a travel kit, etc. See also www.cdc.gov/travel.

Pre-Departure Resources
The UIUC Study Abroad website (http://studyabroad.illinois.edu/) and the ACES Study Abroad website (academics.aces.illinois.edu/study-abroad/current-students) both provide a variety of pre-departure information. Explore both sites for information such as what to pack, money abroad, transportation, communicating with family members while abroad, and even what to do the day of your departure.
(Back to top)
---
Contact Information

Faculty Leader
Dr. Xinlei Wang
332 AESB, MC-644
1304 W. Pennsylvania Avenue
Urbana, IL 61801
Ph: (217) 333-4446
E-mail: xwang2@illinois.edu

ACES Study Abroad
ACES Academic Programs
123 Mumford Hall
1301 W. Gregory Drive
Urbana, IL 61801
217 333 3380
aces-studyabroad@illinois.edu

Walk-in hours: 2-4pm Tuesdays and Thursdays and 9:30-11:30am Wednesdays.



Noticed an error on this page?

Let us know here.
(back to top)
Term

Year

App Deadline

Decision Date

Start Date

End Date

Summer Study Tour

2017

02/15/2017 **

Rolling Admission

05/16/2017

06/24/2017

NOTE: Program dates are tentative

Summer Study Tour

2018

01/31/2018

02/15/2018

05/15/2018

06/23/2018


** Indicates rolling admission application process. Applicants will be immediately notified of acceptance into this program and be able to complete post-decision materials prior to the term's application deadline.

Indicates that deadline has passed