Programs

Brochure
This page is the brochure for your selected program. You can view the provided information for this program on this page and click on the available buttons for additional options.
IAGE Illinois in Belgium: The KU Leuven-Illinois Experience
Leuven, Belgium
(Exchange Program) (Outgoing Program)

---
Program Overview
In collaboration with the University of Leuven (KU Leuven), the University of Illinois has developed a study abroad program in Leuven, Belgium that provides you with unique intercultural learning opportunities across the social sciences and humanities. European and US students participate in common classes and curriculum as you explore the social and demographic transitions that accompany and underpin globalization. You will select courses from multiple academic pathways, ranging from social science specializations to a broader multidisciplinary experience across the humanities, business, and communication. You can study abroad on the KU Leuven-Illinois Experience during fall or spring semester. Spring students will also enroll in a core course on family dynamics and population change. This program is available in both the fall and spring semesters.

---
Program Specific Information
General Study Abroad Information
---

Where You Will Study

At nearly six hundred years of age, University of KULeuven is one of the oldest and most respected centers of higher learning on the continent. Around 40,000 students enroll in courses offered in 14 faculties. In addition to 40,00 students, KU Leuven also hosts over 5,500 international students each year from study abroad and exchange programs such as ERASMUS, ATLANTIS, and PECS international programs, and offers an extensive portfolio of courses with a comparative or international dimension. As a hallmark of its tradition and commitment to the future, KU Leuven provides its study abroad students with access to a wide range of services that help facilitate and support international exchange.

For more information on where you will study please visit this site.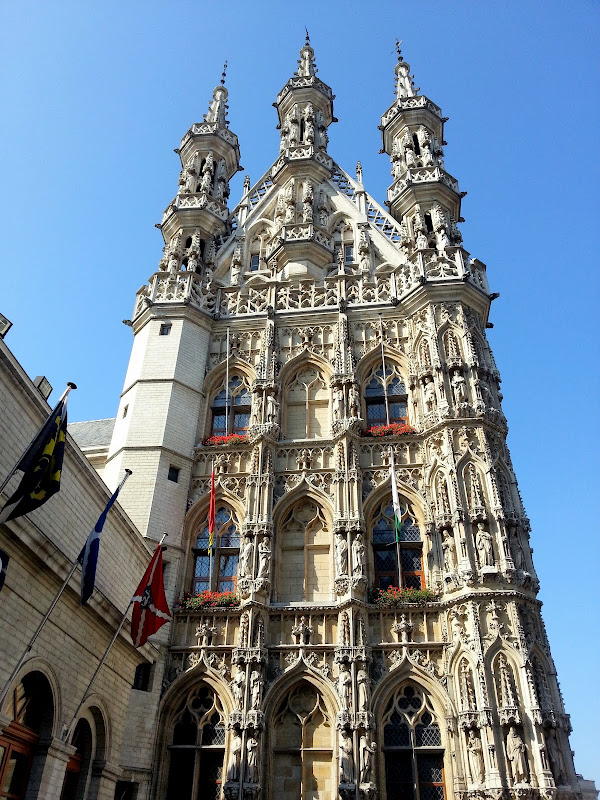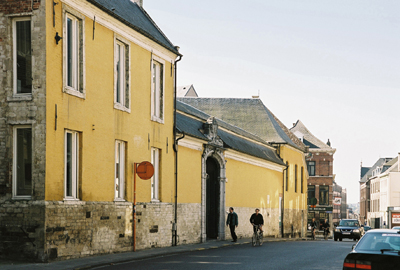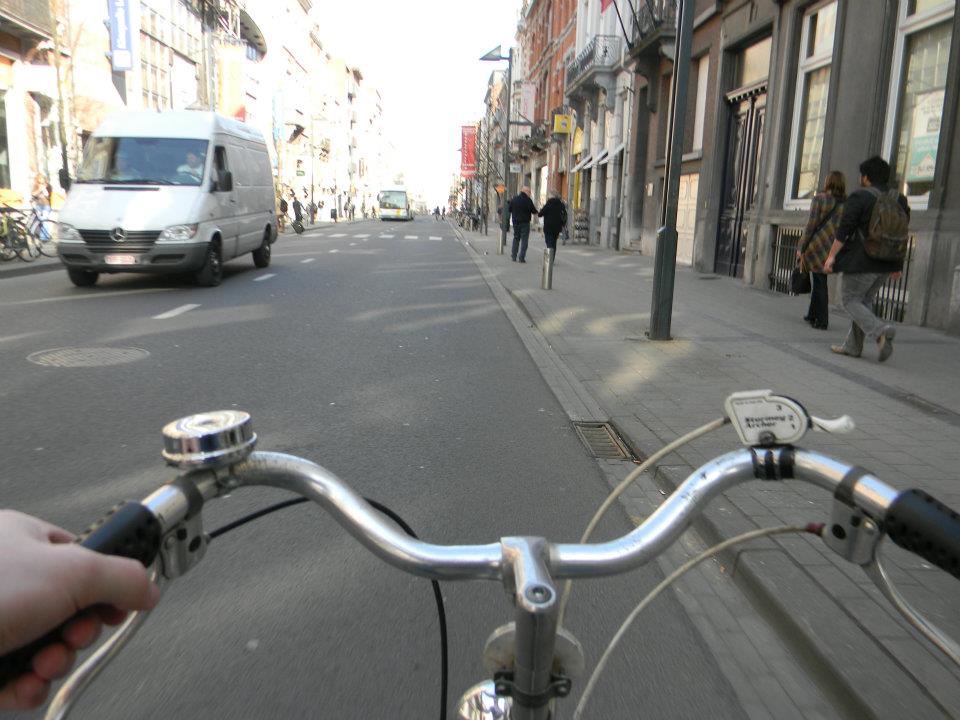 Courses

Hosting over 5,500 International Students, Leuven has a wide variety of course options across multiple disciplines, with spring students enrolling in a core course. Sample departments with course offerings in English include:
Anthropology
Business (Informatics, Management, and Marketing)
Communications and Media Studies
Economics
European Union governance and policy
Law
Linguistics (taught in English, French, German, Italian, or Spanish)
Literature (taught in English, French, German, Italian, or Spanish)
Philosophy
Political Science
Psychology
Sociology
Theology
For a full listing of courses, click on the following link

For a listing of courses offered that already have Illinois equivalencies, please click here.

Class size

Similar to that of the University of Illinois, class sizes will vary at this large institution. Large lectures are accompanied by smaller discussions, which range from 15-30 students per classroom.

Language

With the exception of several linguistics and literature courses, all coursework is in English.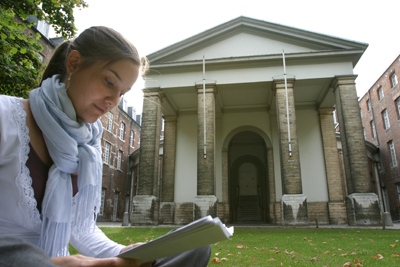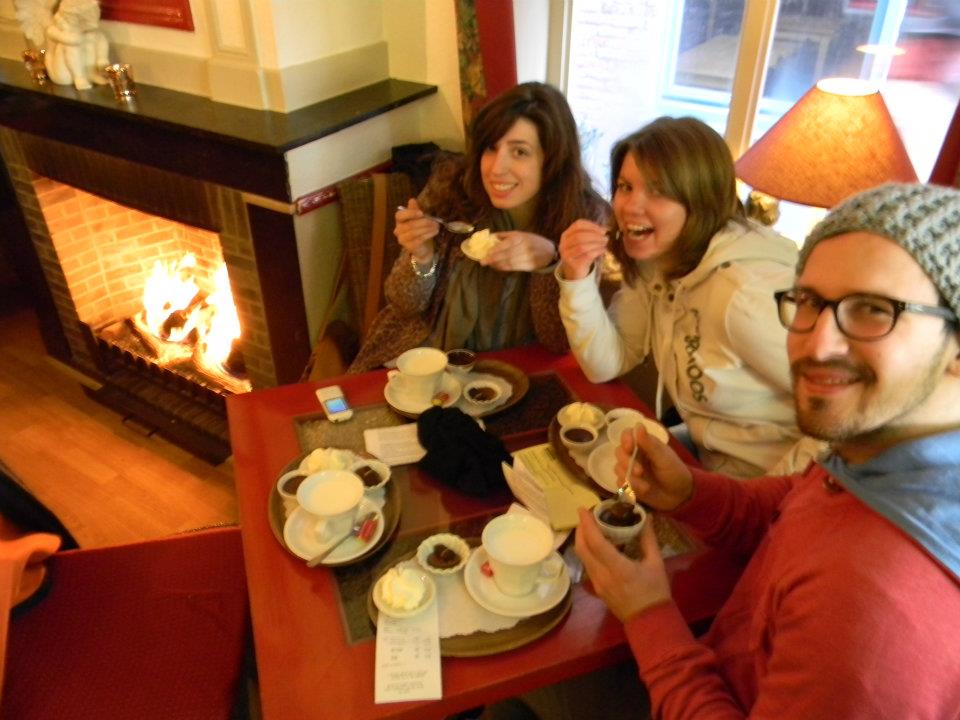 *Required Spring Core Course Description:

Family Dynamics and Population Change

Taught by the spring resident director and Illinois professor emeritus, Gray Swicegood, this course will serve as both your academic anchor and a cross-cultural lens for how you understand the people living around you. You will examine how European populations live out their lives from birth to old age. As you consider historical population change across European populations, you will see how that change is the outcome of "the second demographic transition" that involves major shifts in the typical schedules of childbearing, marriage, divorce, and cohabitation.

You will explore how the extent and timing of key life course transitions such as completion of schooling, marriage, and parenthood lead people to consider the following types of questions: When do women have their children and how many do they have? Who goes to college and who doesn't? What are the avenues and constraints for career mobility? When does retirement occur? How has the temporality of these phenomena changed over time?

---
Onsite Support
Each Illinois Center has an onsite resident director whose purpose is to support you both inside and outside of the classroom during your time abroad.
Fall semester: Roger Janssens
Your resident director during your fall semester abroad is Roger Janssens. He is the Executive Director of the International Mobility and Cooperation Office at the KU Leuven Faculty of Arts.

Spring semester: Gray Swicegood

Your resident director during your spring semester abroad is Gray Swicegood. He started teaching at the University of Illinois at Urbana-Champaign in 1984 and is now an emeritus professor in the Department of Sociology. His research interests are the sociology of the life course, family formation, and social dimensions of consumer behavior.

---
Accommodations

You will live in one of a range of student dormitories within walking and biking distance from the university.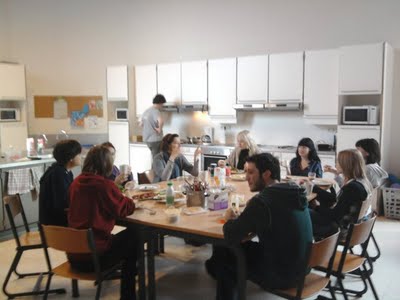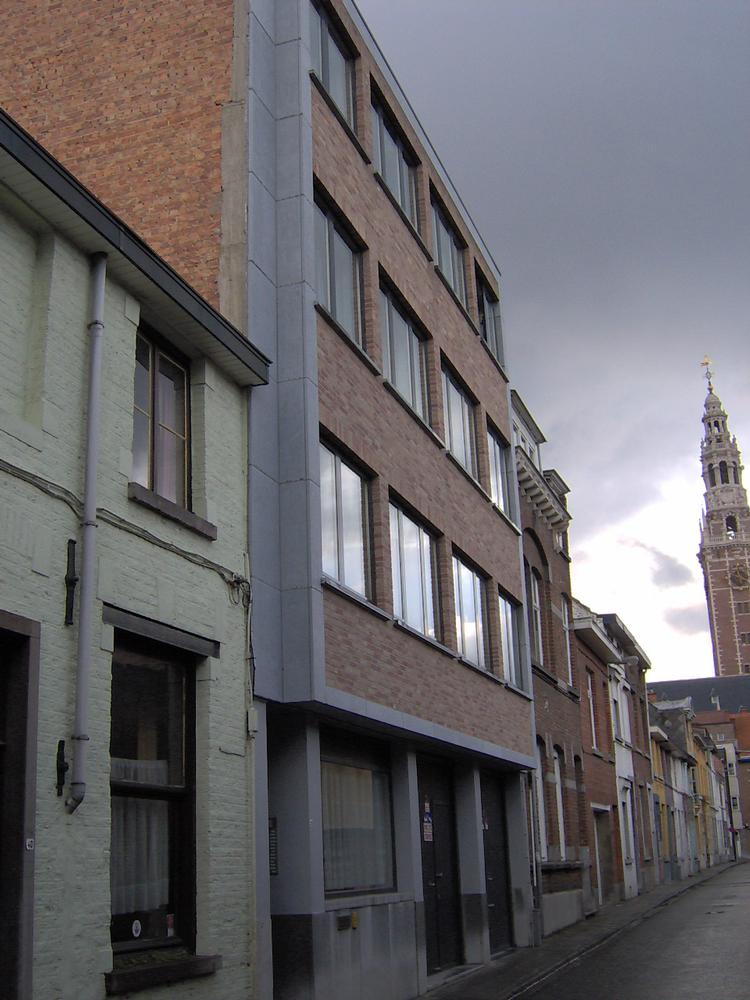 ---
Application Process

Eligibility
To participate on the program you must be a Illinois undergraduate and have a GPA of at least 2.75; however a 3.0 or above is preferred.
Dates and Deadlines

All requirements must be completed by the Study Abroad Office deadlines: online materials are due by 11:59 PM on the deadline date; paper materials are due by 4:45 PM the following business day.
Spring Semester Programs - September 15

Summer/Fall/Academic Year Programs - February 15

How to Apply

Please click the Apply Now button (found at the top-right of this page) to apply. Note that you will be charged a non-refundable $100 Study Abroad Systems Fee by clicking Apply Now and logging in.

This program has a two-step application process:

Step 1.) The Study Abroad Office Application, which includes:
Official transcript

1 letter of recommendation (must be from an academic advisor, TA, or professor)

Personal essay in English

Online questionnaires
Only application materials for Step 1 must be turned in by the corresponding term's deadlines as listed above.

Step 2.) The Host University Application (TO BE COMPLETED AFTER YOU ARE NOMINATED BY AN ADVISOR IN STEP 1):
If you are nominated by the Study Abroad Office based on your application in Step 1, you will then submit a host-university application to KULeuven. Your study abroad advisor will provide you with additional information, and supplemental application instructions will follow.
(Back to top)
---
Resources and Contact Information

Walk-In Advising Hours
Monday - Friday
12:00 pm - 4:00 pm
Study Abroad Office Resource Center (112 International Studies Building)

First Steps Info Sessions:
Click here for the dates and times of the First Steps Info Sessions.

Mainland Europe Program Advisor
Mike Nelson
sao-europe@illinois.edu

Location and Mailing Address:
Study Abroad Office
910 South Fifth Street
112 International Studies Building
Champaign, IL 61820
217-333-6322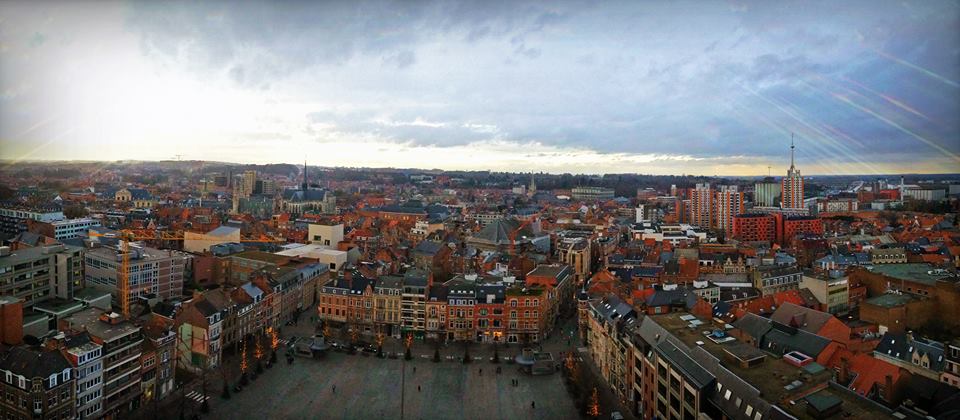 ---
Program Dates

Please review the program dates table below:
There are currently no active application cycles for this program.