Programs

Brochure
This page is the brochure for your selected program. You can view the provided information for this program on this page and click on the available buttons for additional options.
ACES in Sierra Leone Winter Break Program
Freetown, Sierra Leone;
Njala, Sierra Leone
(Outgoing Program)
ACES in Sierra Leone
Winter Study Tour
ACE 499: Sustainability - Agriculture, Environment, and Governance
Sierra Leone, West Africa

Overview
Course Description
Academic/Student Life
Program Fee
Financial Aid and Scholarship Opportunities
Withdrawal, Cancellation, and Program Change Policies
Passport/Visa Information
Application Information
Health, Safety, and Pre-Departure
Contact Information
---
Course Description

Broaden your understanding of the roles of governance, management, and policy through participation in a two week day study abroad course in Sierra Leone. We will observe agricultural and forestry businesses and projects, speak with policy makers and development leaders, and learn from our local colleagues.

Watch the YouTube video to learn more!

Study Tour and Service Project
Prior to the short-course at Njala University, students will spend approximately one week traveling by bus in Sierra Leone to gain a first-hand experience in the challenges of policy and management at the agriculture and environment interface. We will conduct a service project in conjunction with a local development project and we will work with our colleagues from Njala University (several students and one professor) on this project.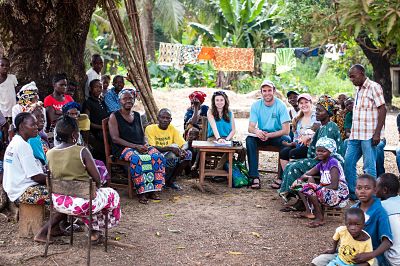 Short Course
We will participate in a 5-day short-course held jointly with the University of Illinois and Njala University campus. The short course will focus on agriculture, environment, and governance in the context of development in Sierra Leone. Students will be required to actively participate in the short course presenting research or assisting with other activities.

This program is organized and led by Prof. Paul E. McNamara (Department of Agricultural and Consumer Economics and Division of Nutritional Sciences) and designed for advanced undergraduate and graduate students.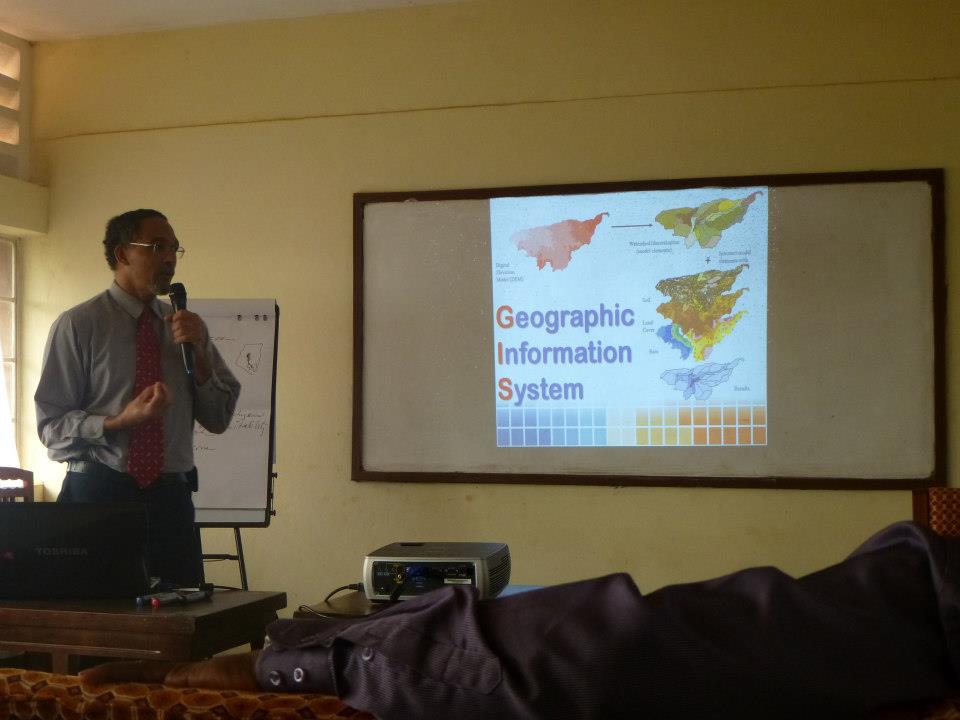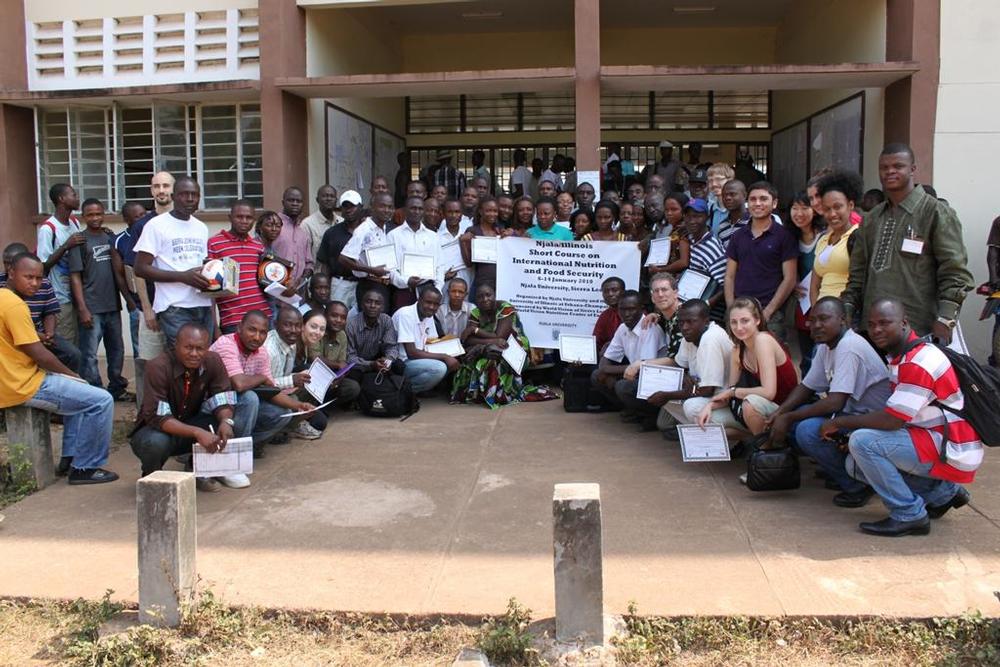 Eligibility
Application Requirements: UIUC undergrads
Minimum 3.0 GPA. Students who wish to participate in this program must show a strong commitment to academic achievement and be in good academic standing. Applicants should be at least in the second semester of their sophomore year by the time the program begins.

Language of Instruction: English

Faculty Advisor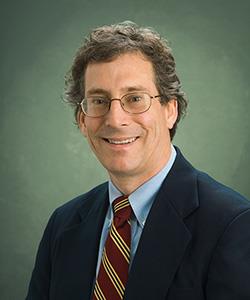 Paul E. McNamara
Email: mcnamar1@illinois.edu
Dr. McNamara is an Associate Professor in the Department of Agricultural and Consumer Economics.


Group Flight: As part of the Program Fee, the ACES Abroad will organize a group flight for this course. All group flights will be departing from and arriving at O'Hare Airport. Very few exceptions are made for opting out of the group flight.

(Back to top)
---
Academic/Student Life

This course is worth 3 credits.
Date/place/time of on campus meetings is TBA.

Accommodation
Housing and Meals: Hotel

Additional Resources
(Back to top)
---
Program Fees

For an Unofficial Budget of this program, please scroll to the top of this page and find the box labeled "Budget Sheets" and click on the term during which you want to participate. Please read through the Unofficial Budget information, which also includes information on Financial Aid and Scholarships.

Program Fees Includes: airfare, accommodation, some meals, ground transportation, entrance fees, emergency medical insurance, and miscellaneous expenses. For a detailed budget, please click the "Budget Sheet" link above.

*Fees are subject to change due to exchange rate fluctuations and the number of participants.

Total cost is ESTIMATED and is BEFORE scholarships.


(Back to top)
---
Scholarships and Financial Aid

Financial aid can be applied to the cost of the program. The amount of financial aid that is applicable to study abroad will depend on your financial aid package. Since there are many variables that determine how your financial aid package applies to study abroad, it is best that you consult with the study abroad financial aid advisor in the Office of Student Financial Aid to discuss your individual financial aid package. Their email and more information on Financial aid can be found at academics.aces.illinois.edu/study-abroad/financial-aid.

Eligible students may receive additional scholarships toward the program cost. The amount varies depending on the program destination. Scholarship amounts are announced when program fees for each program are announced. Non-ACES students should contact their college about scholarship opportunities. All participants should also apply for the Illinois for Illinois (I4I) Study Abroad Undergraduate Scholarship. For more information, go to http://studyabroad.illinois.edu/outgoing-students/costs-scholarships/ .

ACES Students are eligible for additional funding through their college. The ACES Scholarship Application may have an earlier deadline than your study abroad program. Please check the ACES scholarship page for deadlines correlating to your program. More information about ACES scholarships can be found at academics.aces.illinois.edu/study-abroad/scholarships.

For more information about general costs, please read the First Steps Cost, Financial Aid, and Scholarship section, found here for tips and advice:
http://studyabroad.illinois.edu/outgoing-students/first-steps/.

(Back to top)
---
Withdrawal, Change & Cancellation Policies Policy

To change to a different program during the application process, please e-mail aces-studyabroad@illinois.edu.

To withdraw or cancel your participation in a study abroad program, please visit this link to view the Withdrawal and Refund Policy (http://academics.aces.illinois.edu/study-abroad/policies).

(Back to top)
---
Passport/Visa Information

You must have a valid passport to participate on this program with at least two blank VISA pages. If you do not already have a passport, or if it needs to be renewed, you must begin that process now, even before program acceptance.

You may also be required to get a visa for your program. Please consult the host country's consulate website or a visa agency to determine whether or not a visa is required to travel to your destination country or countries.

More information about passports and visas can be found at academics.aces.illinois.edu/study-abroad/passports-visas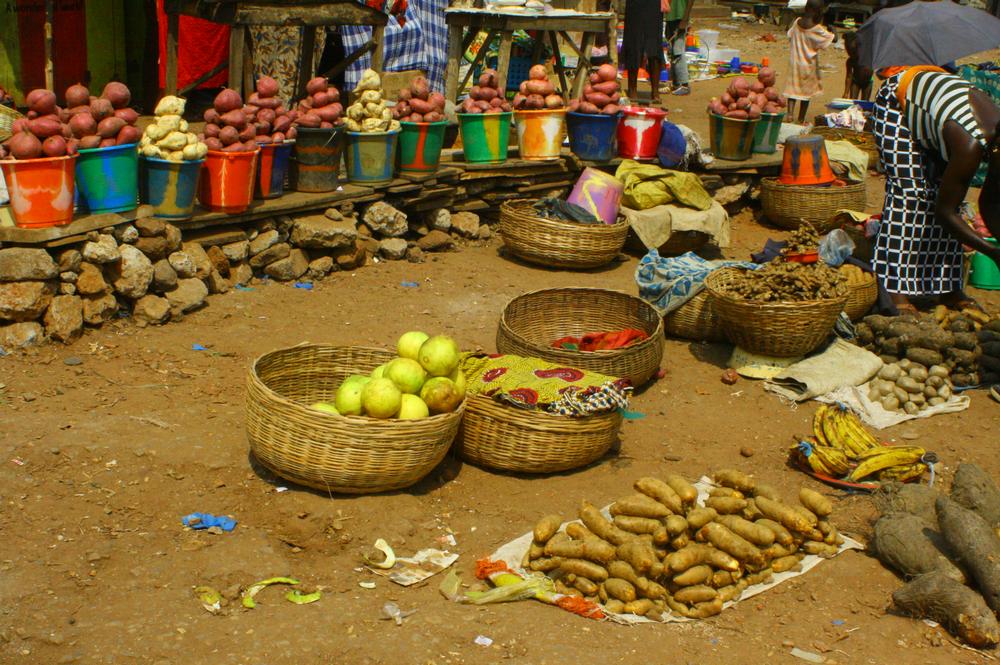 First Steps Info Session
Read the First Steps content found on our website (http://studyabroad.illinois.edu/outgoing-students/first-steps/) or attend a First Steps Info Session in person.These resources will get you thinking about important themes to consider before selecting a program including: academics, housing, duration, location, and cost. You will learn how to research a program, understand cost (with a segment on scholarships and financial aid too), and even how to apply!

Application Process
Click the "Apply Now" button on this web page to apply. Note that you will be charged a non-refundable application fee by clicking "Apply Now".

You may only apply to one program per term. Please consider your program options carefully before beginning a new program application. Each time you click "Apply Now" you will be charged a non-refundable application fee.

Application Components
Program applications vary. This ACES-sponsored, faculty-led course abroad application may include:
Photocopy of Passport or receipt verifying application or renewal of passport

Signature verification form (downloadable from your online application)

Essay questions

Online questionnaires and online signature documents

Letter of recommendation – done electronically (must me an academic advisor, professor, or TA)
Deadlines
All requirements must be completed by the Study Abroad Office deadlines: online materials are due by 11:59 PM on the deadline date; paper materials are due by 4:45 PM the following business day. The Study Abroad Office reviews program applications as a batch after the deadline has passed. The decision dates listed below indicate the earliest possible date that a student's application may be reviewed. Most decisions will be released two to three weeks after each deadline.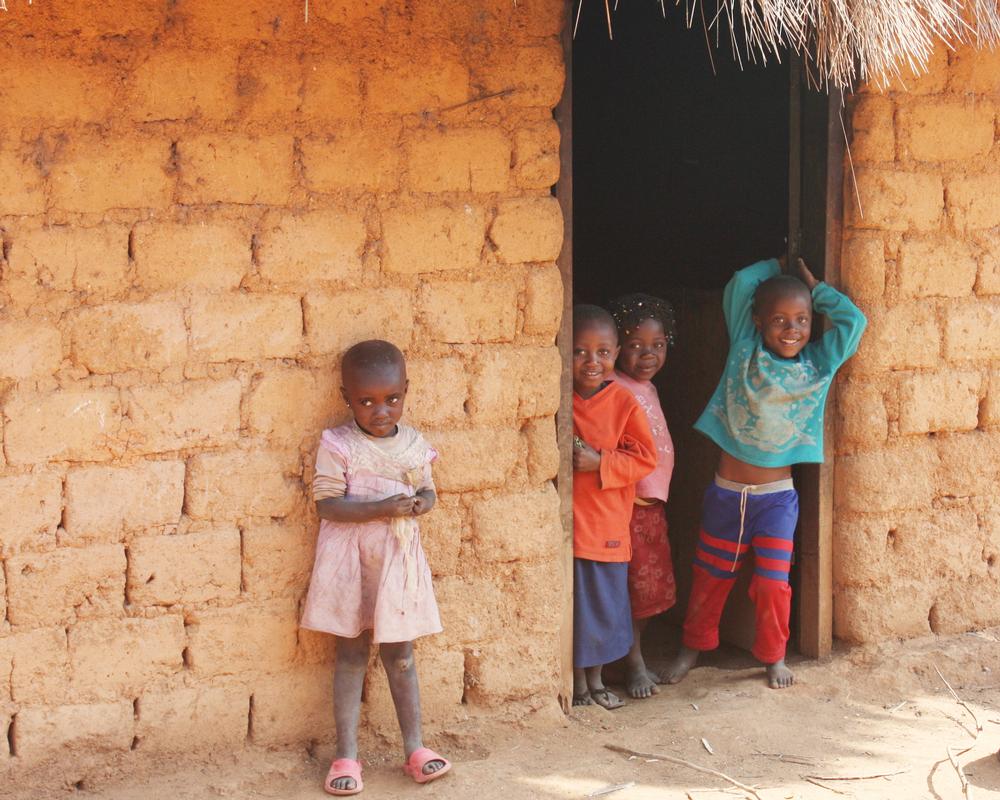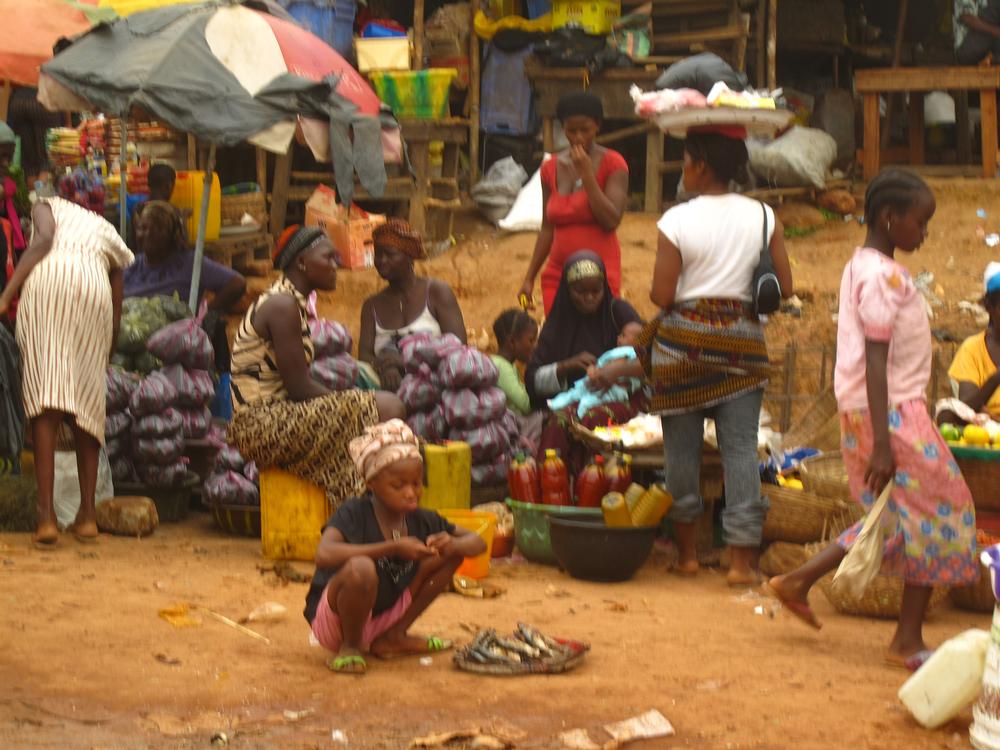 Pre-Departure Resources

Health and Safety
The health and safety of students abroad is something that the University of Illinois takes very seriously, which is why the Study Abroad Office provides services that range from international insurance coverage to a 24-hour phone line to speak to an Advisor on Duty. These services can be found at http://international.illinois.edu/resources/safety-security/index.html.

Travel to the West Africa deserves some special care and precautions (for more information, see the Centers for Disease Control travel web page, www.cdc.gov/travel , please look carefully at the Sierra Leone section http://www.cdc.gov/travel/destinations/sierra-leone.aspx).

Students will be expected to obtain an anti-malarial drug, ensure their other required immunizations are up to date, and take safe travel precautions regarding water and mosquitoes while on the trip. Once you have been accepted into the program, you must complete a travel health consultation from your personal physician .

The Champaign County Health Department can also administer all needed vaccinations: http://www.c-uphd.org/fees.html

The US Department of State has information on Sierra Leone at
http://travel.state.gov/travel/cis_pa_tw/cis/cis_1016.html.

Note: Health and Safety of our students while in Sierra Leone is an important concern to us. Students with serious medical conditions should review the following statement from the Overseas Security Advisory Council (OSAC) before applying to the program.

From: https://www.osac.gov/pages/ContentReportDetails.aspx?cid=12005
Medical facilities in Sierra Leone fall critically short of U.S. standards. People with serious medical conditions that require medications or frequent treatment are discouraged from traveling to Sierra Leone. Most medications are in short supply, of inferior quality, or are fraudulent. The cleanliness of medical facilities and quality of treatment is dismal. Misdiagnosis, unavailable treatment, and improper use of drugs are commonly reported.
All travelers to Sierra Leone are advised to purchase insurance to cover medical evacuation in case of a serious accident, injury, or illness.* Medical evacuation can cost tens or hundreds of thousands of dollars, depending on the severity of the situation, so all travelers should ensure their policies provide sufficient coverage. Travelers are advised to see a physician prior to travelling to ensure that appropriate immunizations and precautions are taken, including medications for malaria prophylaxis and yellow fever vaccination (which is required for entry into the country). Please refer to the Center for Disease Control's website (www.cdc.gov) for recommendations specific to Sierra Leone.

The Consular Section maintains a more complete list of medical contacts at
http://freetown.usembassy.gov/list_of_local_doctors_and_hospitals6.html

Pre-Departure Resources
The UIUC Study Abroad website
(
http://studyabroad.illinois.edu/
) and the ACES Study Abroad website (academics.aces.illinois.edu/study-abroad/current-students) both provide a variety of pre-departure information. Explore both sites for information such as what to pack, money abroad, transportation, communicating with family members while abroad, and even what to do the day of your departure.
Walk-in hours: 2-4pm Tuesdays and Thursdays and 9:30-11:30am Wednesdays.



Noticed an error on this page?

Let us know here.
Term

Year

App Deadline

Decision Date

Start Date

End Date

Winter Study Tour

2017-2018

11/01/2017 **

Rolling Admission

12/29/2017

01/14/2018


** Indicates rolling admission application process. Applicants will be immediately notified of acceptance into this program and be able to complete post-decision materials prior to the term's application deadline.

Indicates that deadline has passed