Programs

Brochure
This page is the brochure for your selected program. You can view the provided information for this program on this page and click on the available buttons for additional options.
ACES in Taiwan at NTU - Summer course on Biodiversity, Agriculture and Culture of Taiwan
Taipei, Taiwan
(Outgoing Program)
ACES in Taiwan at NTU
Summer Study and Research
Biodiversity, Agriculture and Culture of Taiwan
Taipei, Taiwan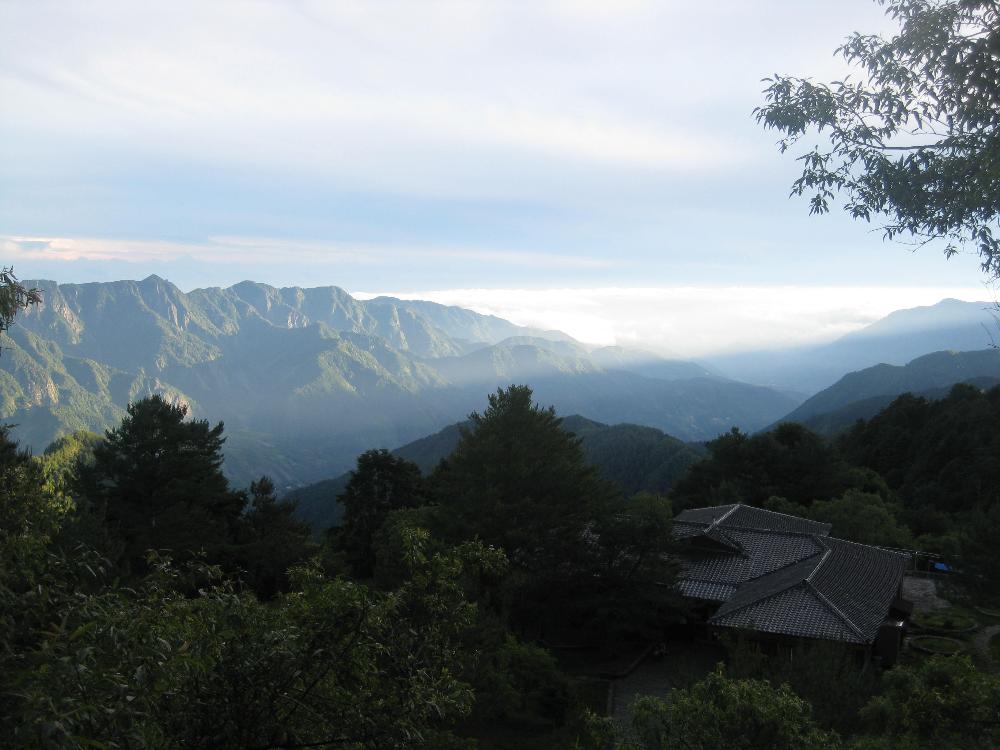 Overview

Program Description

Choose this program if you:
Find nature in all its bounty fascinating

Enjoy interacting closely with international students

Savor real Chinese food

Taiwan, situated in subtropical and tropical Asia, is an island of 360 km2 and with coastal line stretching 1,100 km. The highest mountain, Yushan, is about 4,000 m. Due to the huge difference in elevation, the climates are very different along the altitudinal gradient, producing a diverse and abundant wild fauna and flora. Geologically speaking, since Taiwan is a relatively young island, volcanic activity, gorge cleaving, and rock formation are wonders still in action today. The Chinese culture that has been well preserved on the island has also intrigued its foreign visitors.

During the month-long course , we will visit three National Parks (Yangmingshan, Taroko, and Yushan), NTU Experimental Forest in Chitou and Heshe, NTU Experimental Farm in Meifeng, Fu-Shan Research Station, Taiwan Forest Research Institute, Guandu Nature Park, Yeliou Geo-park, Taipei Zoo and King Car Orchid Park. Basically, we will bring you from the ocean to low, mid, and high elevation, where you will see why and how an island as small could be endowed with such high biodiversity. We'll also arrange for you to visit the world famous National Palace Museum, to get hands-on experiences with the bamboo and tea culture, as well as the Chinese calligraphy and language. You'll taste Taiwanese delicacies and will make some yourself! Shopping and eating at a night market is another activity for you to explore.

This program is a great option for students in any degree program in ACES. Students in ANSC, NRES or CPSC may be particularly intrigued by the topics and site visits planned for the time in Taiwan:

Taipei
Zoo and conservation research center

National Palace Museum

Shih-Lin night market

Chinese dishes cooking class

Yangmingshan Natl. Park

Guandu
Shihsanhang Museum of Archaeology

Hungshulin Conversation Area

Bird sanctuary

Mangrove ecosystem

Taoyuan
Taoyuan District Agricultural Research and Extension

Yi-Lan

ChinChe orchid field

Fu-Shan
Forestry Research Institute

Low altitude ecosystems

Hualien Taroko Natl. Park

Chingshui cliffs

Indigenous culture
Ho-Huan-Shan, Meifeng

Floriculture

Medium and high altitude

Chitou
Forestry management

Earthquake area

Endemic Species Research Institute

Medium altitude ecosystem
Heshe
Phoenix Tea Plantation and Fern Garden

Introduction to Chinese tea culture

Bamboo culture

Tataka
High altitude ecosystem

Forestry management

Plant diversity

The 2018 Program Itinerary can be found here: 2018 Program Itinerary

More information on this years program can be found below:
http://ciaeae.bioagri.ntu.edu.tw/prog1/super_pages.php?ID=prog1

At the end of the program each student will submit a research report and do a presentation to the class.

Additional Resources:

NTU Website
US State Department Profile on Taiwan
Lonely Planet Guide to Taiwan


(Back to top)
---

Academic Environment

Language of Instruction: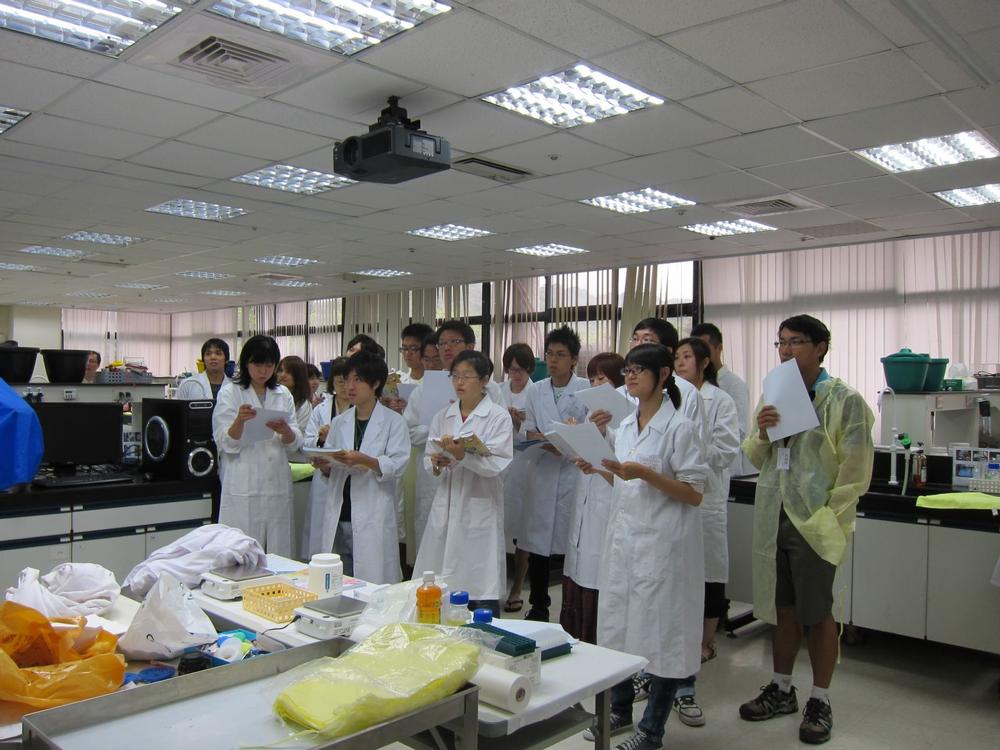 The summer program is held entirely in English, at times with translation from Chinese to English.

Courses:
This course is worth a total of 5 credits.
During the summer term, participants will be enrolled in ACES 299 for 4 credit hours, and will also be enrolled in a required online pre-departure and post-program course (LAS 291/292) worth 1 hour.

Students interested in departing for Taiwan in mid-May to earn extra credit and do a research internship at National Taiwan University, NTU, are welcome to do so. Arrangements need to be made through the Director of ACES Study Abroad.

Student Life
Participants will be housed in a residence hall at NTU while in Taipei. While on excursion to other parts of the country they will stay in dormitories, guesthouses or hotels. Most meals will be provided by the hosts throughout the program and are included in the program fee.

(Back to top)
---
Program Cost

For an Unofficial Budget of this program, please scroll to the top of this page and find the box labeled "Budget Sheets" and click on the semester during which you want to participate. Please read through the Unofficial Budget information which also includes information on Financial Aid and Scholarships.

See Budget Sheets at the top of this page!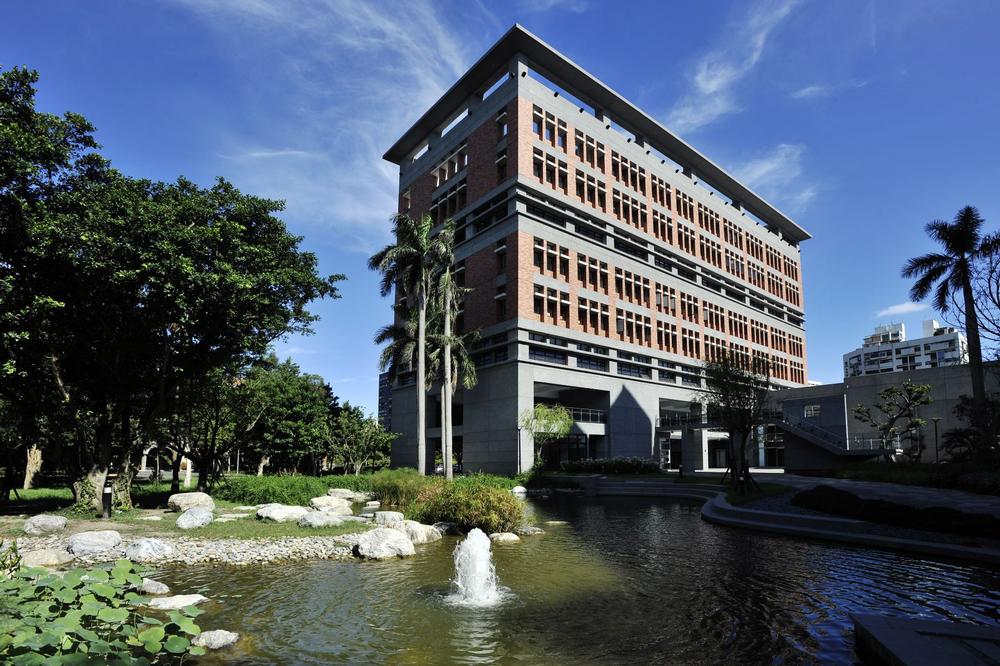 ---
Financial Aid and Scholarship Opportunities
Financial aid can be applied to the cost of the program. The amount of financial aid that is applicable to study abroad will depend on your financial aid package. Since there are many variables that determine how your financial aid package applies to study abroad, it is best that you consult with the study abroad financial aid advisor in the Office of Student Financial Aid to discuss your individual financial aid package. Their email and more information on Financial aid can be found at academics.aces.illinois.edu/study-abroad/financial-aid

Eligible students may receive additional scholarships toward the program cost. The amount varies depending on the program destination. Scholarship amounts are announced when program fees for each program are announced. Non-ACES students should contact their college about scholarship opportunities. All participants should also apply for the Illinois for Illinois (I4I) Study Abroad Undergraduate Scholarship. For more information, go to www.studyabroad.illinois.edu/scholarships

ACES Students are eligible for additional funding through their college. More information about ACES scholarships including the application can be found at academics.aces.illinois.edu/study-abroad/scholarships

For more information about general costs, please watch the First Steps Cost, Financial Aid, and Scholarship videos found here for tips and advice: studyabroad.illinois.edu/before-you-start

(Back to top)
---
Withdrawal Policy

To change to a different program during the application process, please e-mail aces-studyabroad@illinois.edu.

To withdraw or cancel your participation in a study abroad program, please visit this link to view the Withdrawal and Refund Policy (academics.aces.illinois.edu/study-abroad/policies)

(Back to top)
---
Passport/Visa Information

You must have a valid passport to participate on this program with at least two blank VISA pages. If you do not already have a passport, or if it needs to be renewed, you must begin that process now, even before program acceptance.

You may also be required to get a visa for your program. Please consult the host country's consulate website or a visa agency to determine whether or not a visa is required to travel to your destination country or countries.

More information about passports and visas can be found at academics.aces.illinois.edu/study-abroad/passports-visas

Participants are responsible for obtaining a tourism entry visa for Taiwan. U.S. citizens will receive this upon arrival at the airport in Taipei. Visa information from the Taiwanese embassy:
http://www.roc-taiwan.org/US/CHI/mp.asp?mp=27

(Back to top)
---
Application Information

First Steps Info Session
Watch the First Steps videos found on our website www.studyabroad.illinois.edu/before-you-start or attend a First Steps Info Session in person. These resources will get you thinking about important themes to consider before selecting a program including: academics, housing, duration, location, and cost. You will learn how to research a program, understand cost (with a segment on scholarships and financial aid too), and even how to apply!

Application Process
Click the "Apply Now" button on this web page to apply. Note that you will be charged a non-refundable application fee by clicking "Apply Now".

You may only apply to one program per term. Please consider your program options carefully before beginning a new program application. Each time you click "Apply Now" you will be charged a non-refundable application fee.

Application Components
The Study Abroad Office Application may include:
· Letter of Recommendation - done electronically (must be an academic advisor, TA or professor)
· Personal essay questions
· Photocopy of passport
· Signature verification form
· Official Transcript
· Online questionnaires

After you are accepted into your program by the Study Abroad Office, you may be required to complete post-decision components such as the host university's application.

Deadlines
All requirements must be completed by the Study Abroad Office deadlines: online materials are due by 11:59 PM on the deadline date; paper materials are due by 4:45 PM the following business day. The Study Abroad Office reviews program applications as a batch after the deadline has passed. The decision dates listed below indicate the earliest possible date that a student's application may be reviewed. Most decisions will be released two to three weeks after each deadline.
---

Pre-Departure Resources

The UIUC Study Abroad website (studyabroad.illinois.edu/before-you-go) and the ACES Study Abroad website (academics.aces.illinois.edu/study-abroad/current-students) both provide a variety of pre-departure information. Explore both sites for more information on the topics below or logistics such as travel plans and what to pack.

Pre-Departure Course, LAS 199 1 credit
All students are required to enroll in a second 8 weeks pre-departure course, LAS 199 for 1 credit. During this course, topics such as culture shock, health and safety scenarios, and other helpful pre-departure information will be presented.

Health and Vaccinations
The health and safety of students abroad is something that the University of Illinois takes very seriously, which is why the Study Abroad Office provides services that range from international insurance coverage to a 24-hour phone line to speak to an Advisor on Duty.

Once you have been accepted into the program you may need to get a health consultation at McKinley Health travel and immunization unit to discuss what immunization you need, get a travel kit, etc. See also www.cdc.gov/travel.

(Back to top)
---
Contact Information

ACES Study Abroad
ACES Academic Programs
123 Mumford Hall, MC-710
Urbana, IL 61801
Phone: (217) 333-3380
Email: aces-studyabroad@illinois.edu

Walk-in hours: 2-4pm Tuesdays and Thursdays and 9:30-11:30am Wednesdays.

Noticed an error on this page? Let us know here.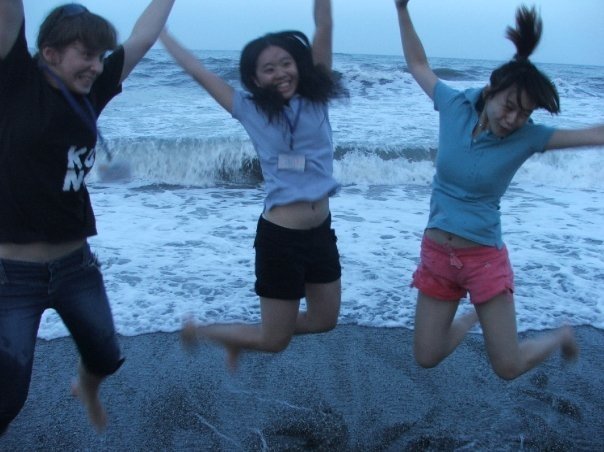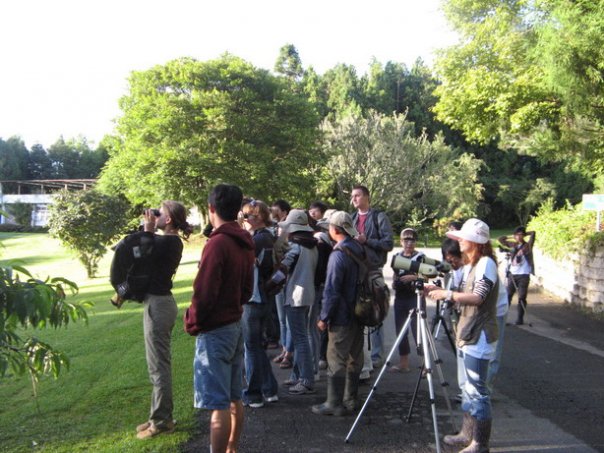 Term

Year

App Deadline

Decision Date

Start Date

End Date

Summer

2017

02/20/2017 **

Rolling Admission

07/01/2017

07/30/2017

Summer

2018

02/15/2018

02/15/2018

TBA

TBA


** Indicates rolling admission application process. Applicants will be immediately notified of acceptance into this program and be able to complete post-decision materials prior to the term's application deadline.

Indicates that deadline has passed