Programs

Brochure
This page is the brochure for your selected program. You can view the provided information for this program on this page and click on the available buttons for additional options.
ADV/SAO Course Abroad: ADV 399/ADV 590: Advertising, Marketing, and Public Relations in Emerging Markets, Dominican Republic (winter)
Puerto Plata, Dominican Republic;
Santiago, Dominican Republic;
Santo Domingo, Dominican Republic
Program Terms:
Restrictions:
Illinois applicants only
Budget Sheets
Winter Break

Advertising 399/Advertising 590
Fall/Winter ADV/SAO Course Abroad
Advertising, Marketing, and Public Relations in Emerging Markets
Santiago, Santo Domingo & Puerto Plata, Dominican Republic
EXTENDED Application Deadline
:
September 24, 2013 at 12:00 noon
---
Overview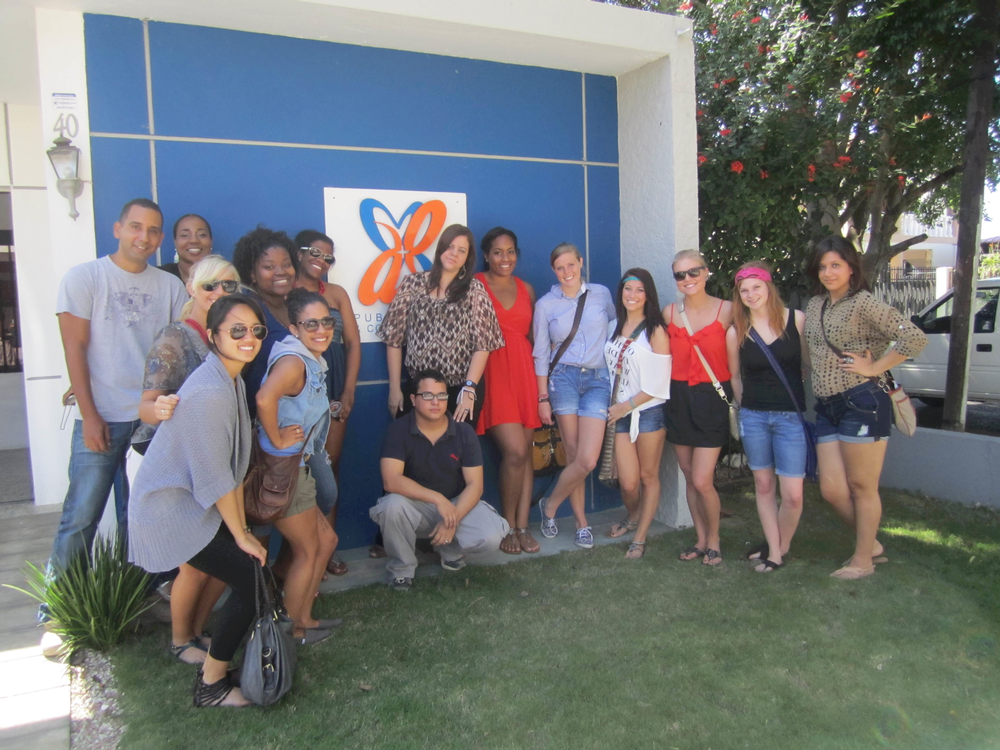 Course Description
Program Eligibility
Academics
Student Life
Additional Resources
Application Information
Program Fee
Scholarship Opportunities
Withdrawal, Change of Program, or Cancellation Policies
Passport/Visa Information
Contact Information
---
Course Description
This course will explore distinctive cultural factors that impact global advertising, marketing, and public relations in the Dominican Republic (DR). Students will engage in consumer study theories, examining how products and services such as toothpaste, cereal, cosmetics, cell phones, and other goods and services are advertised and sold in the DR, compared to the way those items are merchandised and promoted in the United States. The course will explore theoretical research questions such as: What can advertising tell us about economic and social class divisions within a country? How is America's "good life" (e.g. Disney World, Bud Light, Beverly Hills, South Beach, designer apparel, text messages, etc.) advertised to the international consumer? The course will look beyond the BRIC countries (Brazil, Russia, India, China) and explore consumerism in other emerging markets.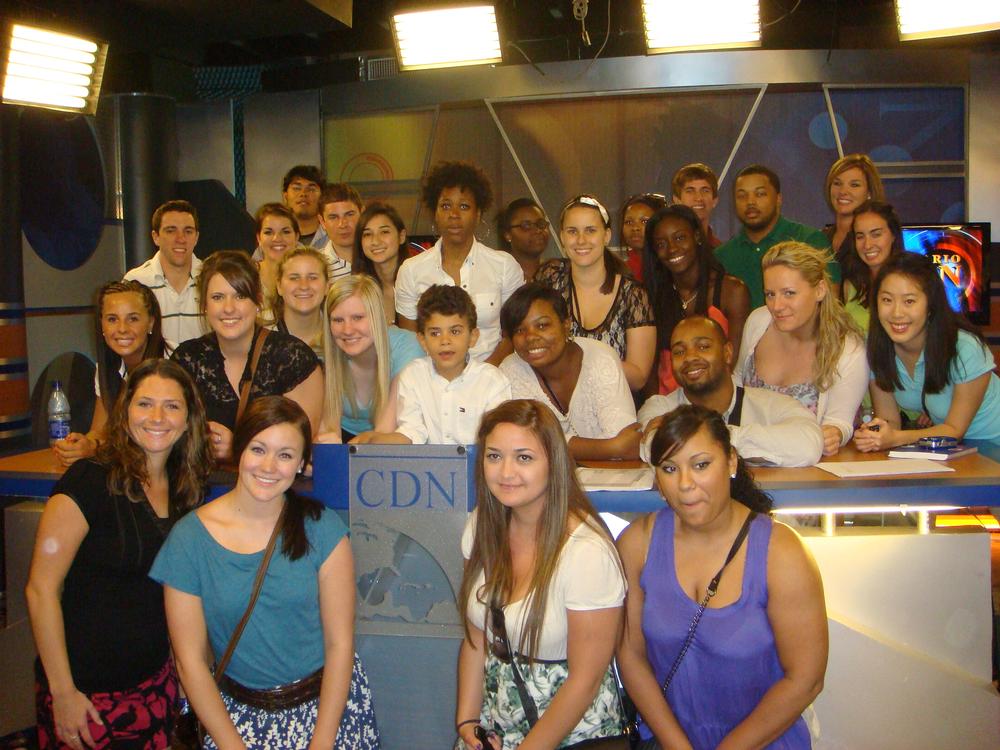 In addition, the class will travel to major cities within the DR and meet with professionals in advertising, marketing, public relations, media industries and consumer product corporations at company locations. Students will research Dominican culture through visits to museums, street markets, beachside art exhibitions, and tours of historic sites of the Colonial Zone in Santo Domingo, which was founded in 1496. Students will make field visits to sites of consumerism in the DR including shopping malls in Santo Domingo and Santiago, the vast Mercado Modelo indoor flea market, and many neighborhood stores and shops. Students will also experience an all-inclusive luxury resort to examine consumerism in that environment, juxtaposed with consumerism in more typical communities in the DR. During their field research in Puerto Plata, students will identify and discuss why marketers need to incorporate a global viewpoint into their advertising strategy and persuasive approaches.

Group Flight: As part of the Program Fee, the SAO will organize a group flight for this course, as long as there are more than 10 participants. All group flights will be departing from and arriving at O'Hare Airport. Very few exceptions are made for opting out of the group flight.
(Back to top)
---
Program Eligibility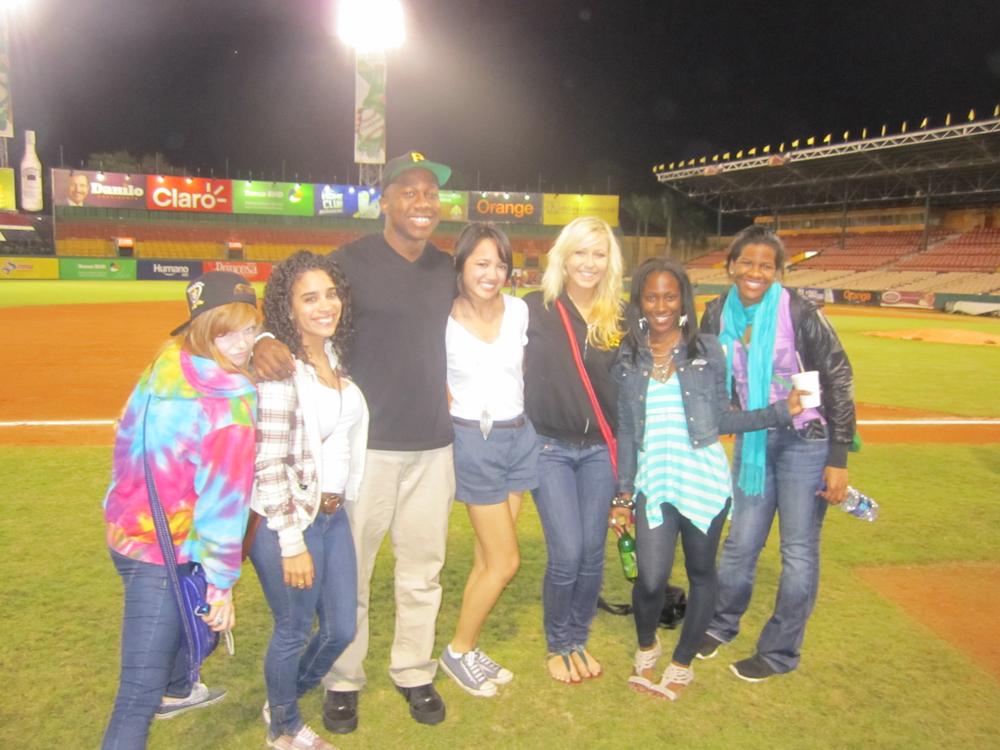 Application Requirements: UIUC undergrads and graduate students
Language of Instruction: English

(Back to top)
---

Academics

This course is worth 3 credits and fulfills elective credits.
On campus meetings: Oct. 21 - Dec. 11, 2013, 6:00 - 7:20pm, room 123 Gregory Hall
Program Dates: Jan. 4 - 17, 2014

*Program dates and fees are subject to change due to exchange rate fluctuations and the number of participants.

(Back to top)
---

Student Life

2012-13 Housing:
Meals: Meals are generally on your own. The professor and cultural immersion guides will provide information about local restaurants. All meals are included in the student program fee.

(Back to top)
---
Additional Resources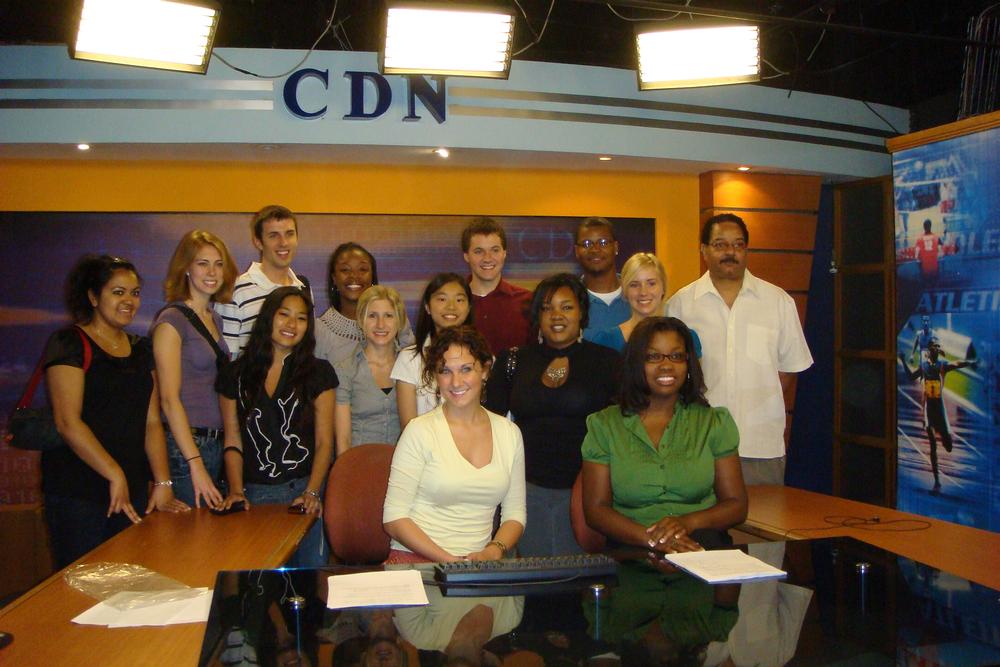 Dominican Republic Country Info

Dominican Republic News Sources
(Back to top)
---

Application Information

First Steps Info Session
Watch the First Steps videos found on our website or attend a First Steps Info Session in person. These resources will get you thinking about important themes to consider before selecting a program including: academics, housing, duration, location, and cost. You will learn how to research a program, understand cost (with a segment on scholarships and financial aid too), and even how to apply! First Steps for the Fall 2013 semester will be held Monday through Thursday from 4-5pm in 101 International Studies Bldg.

Application Process
Apply for this program through the Study Abroad Office. In order to determine if program expenses will be Financial Aid eligible, please contact the Office of Student Financial Aid at 217-333-0100 as soon as possible. All participants are expected to adhere to the policies and procedures of the University of Illinois Study Abroad Office.

Click the "Create App" button on this web page to apply. Note that you will be charged a non-refundable $25 application fee by clicking "Create App."

You may apply to only one program per term. Please consider your program options carefully before beginning a new program application, as you will be charged a non-refundable $25 application fee each time you begin a new program application by clicking "Create App."

Application Components
Program applications vary. All SAO-sponsored, faculty-led course abroad applications include:
An official Illinois Transcript (not required for first semester Freshmen)

Photocopy of Passport or receipt verifying application or renewal of passport

Signature verification form (downloadable from your online application)

5 short-answer essay questions

Online questionnaires and online signature documents

Note: NO letters of recommendations are required for SAO-sponsored, faculty-led courses abroad
Applications and supporting documents must be submitted by the deadlines established by the Study Abroad Office for timely review. The Study Abroad Office reviews program applications as a batch after the deadline has passed. The decision dates listed below indicate the earliest possible date that a student's application may be reviewed. Most decisions will be released two to three weeks after each deadline.

(Back to top)
---

Program Fees

If the Study Abroad Office nominates or accepts you to the study abroad program you have applied for, the Study Abroad Office will bill your Illinois student account a non-refundable $605 advance fee. This fee will be deducted from the final cost of your program fees; however, please note that this fee is not refundable should you decide to withdraw from the study abroad program.

Estimated 2013-14 PROGRAM FEE: $3,300 - $3,500
Program Fee 2012-13: $3,520

*Fees are subject to change due to exchange rate fluctuations and the number of participants.

Total cost is ESTIMATED and is BEFORE scholarships.

Program Fee Includes: Round-trip airfare (Chicago-Santo Domingo; Puerto Plata - Chicago), airport transfers, housing and all meals while abroad, orientation programs, program excursions, and international health insurance.

Program Fee Does NOT Include: Personal expenses (est. $240) while abroad and passport/visa fees (if applicable). These are off-budget costs that are estimated and will be expenses that come out of your pocket.

Estimated 2013-14 TOTAL including off-budget expenses and program fee: $3,500 - $3,700
TOTAL including off-budget expenses and program fee 2012-13: $3,920

(Back to top)
---
Scholarship Opportunities
All participants should also apply for the Illinois for Illinois (I4I) Study Abroad Undergraduate Scholarship. For more information, click here. If you are a non-LAS student, be sure to contact your college about any possible scholarship opportunities.
(Back to top)
---
Withdrawal Policy
All withdrawals must be made by email to the Study Abroad Office. Online withdrawals without emails may result in extra charges. Withdrawal by 5:00 pm on September 15, 2013 loses only the $25 application fee. Withdrawal after having been accepted to the program loses the $605 advance payment. After committing to the program, the student is responsible for all costs incurred.

Change Policy
To change an application, an applicant must withdraw from the original application and start another one. Such withdrawals will lose the original $25 application fee. To avoid confusion and double charges, all changes should be accompanied by an email to the Study Abroad Office.

Cancellation Policy
If a student is denied, they lose only the $25 application fee. If the University of Illinois cancels a program, the student loses the application fee but will receive a full refund of the advance payment and any other billed expenses.
(Back to top)
---

Passport/Visa Information

You must have a valid passport to participate on this program. If you do not already have a passport, or if it needs to be renewed, you must begin that process now, even before program acceptance.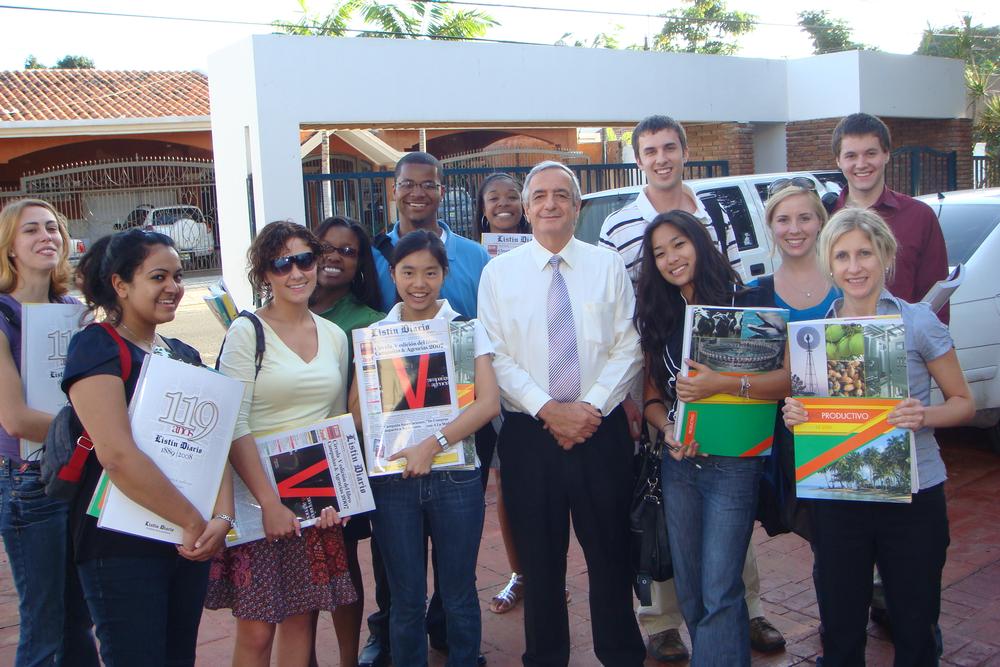 U.S. citizens with U.S. passports are not required to get a visa for this program. If you do not hold a U.S. passport, please consult the host country's consulate website or a visa agency to determine whether or not a visa is required to travel to your destination country or countries.

To view more information on passports and visas, please click here.

(Back to top)
---

Contact Information

For any questions you may have or for more detailed information on the program, please contact the Department of Advertising (rclifton@illinois.edu) or Adam Heinz (heinz2@illinois.edu) in the Study Abroad Office (SAO). The SAO is located at:

910 S. Fifth Street
112 International Studies Building
Champaign, IL 61820
217-333-6322

Hours of operation: Monday through Friday from 9:00am to 4:45pm. We are closed on holidays and when classes are not in session.
There are currently no active application cycles for this program.