Programs

Brochure
This page is the brochure for your selected program. You can view the provided information for this program on this page and click on the available buttons for additional options.
Engineering in Chile - Concepcion
Concepcion, Chile
(Exchange Program) (Outgoing Program)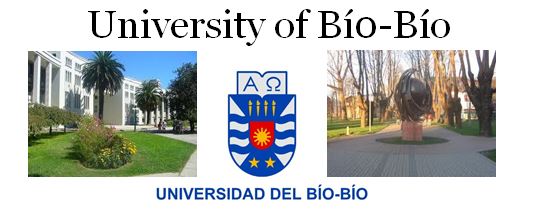 ---
Program Overview

Students who wish to study in a Latin American country will find Concepción to be a unique and interesting city located south of the capital, Santiago. Students can take a variety of courses with other Chilean students while experiencing true Chilean culture.
---
Quick Links
Program Specific Information
General Study Abroad Information
---
The City of Concepción

Located along the Bio Bio River next to the Pacific coast, Concepción is the capital of Region 8, near Chile's Lake District. It is the second largest city in Chile and getting there isn't difficult. Clean and healthy oceanic air, Andean spring water, excellent fresh and healthy food, but also little traffic and stress, agreeable temperatures and neither too arid summers nor too rainy winters make Concepción and its surroundings a great place to live, work, and study.

As the inhabitants of Gran Concepción are divided into several municipalities (Concepción, Hualpén, Talcahuano, San Pedro, Penco, Chiguayante, Hualqui), a unique culture has risen as a mixture between modern city and country life.

Founded by Pedro de Valdivia in 1550 just north of the Bio-Bio river, Concepción was a military outpost on the border between the Spanish controlled areas of what was then a portion of the Viceroyalty of Peru, and the Mapuche nation, a fierce ethnic group that was not brought under Chilean control until the 1870's. [Read More]

(back to top)

---
Academic Environment

Where you will study
The University of Bío-Bío is heir to the most ancient tradition of state and public higher education in the Biobío region. Its origins lay on the creation of the State Technical University (UTE) on April 9, 1947, during Gabriel González Videla's presidency.

UBB consists of six schools: Architecture, Construction and Design, Science, Engineering, Business and Management, Education and Humanities, and Health and Food Science.

It is the ideal place to study due to its economic structure, which is centered mainly in industrial, forestry, agricultural, fishing, business and service sectors

Student Life


Courses
Courses will be taken along with your Chilean peers, in a full range of academic areas as diverse as Engineering, Psychology, Art History, Biology, International Studies, Humanities, and Spanish amongst others.

For information on courses offered at UBB, please [click here].

For a listing of courses offered that already have Illinois equivalencies, please click here

Note: As a study abroad participant through a University of Illinois approved program, once you are accepted, you will be required to go through a Course Approval Process, during which the courses you plan on taking abroad will be evaluated by a 299 Advisor http://studyabroad.illinois.edu/userfiles/file/299AdvList(19).pdf for Illinois credit (that can then be used to fulfill major, minor, general education, or elective credit). Details about this process will be provided once you are accepted to a program.

Language
All classes in this program will be taught in Spanish.

(back to top)
---
Onsite Support

Each exchange program offered through the College of Engineering utilizes an on-site coordinator.

International Student Office
The international student office assists students with local issues (from classes to accommodation) and may host social gatherings throughout the semester.

---
Accommodation

Accommodation is provided in either a home-stay or an apartment near campus. The homestays have been the most popular and widely used accommodation for UIUC student participants. Homestays come with three meals daily along with laundry services. Families are carefully selected for each individual student.

(back to top)

---
Credit

Credit will be given for courses taken abroad with prior approval of the student's advisor and the IPENG office. Credit earned abroad can be transferred to UIUC and used to satisfy curriculum requirements as approved.

---
Eligibility/Selection/Participation

Four semesters of Spanish language is necessary to attend classes at UBB. Students must have completed the basic engineering requirements and show a strong commitment to academic achievement. They must have at least a 3.0 GPA to participate in this program.

Eligible applicants will be reviewed and accepted on a first-come, first serve basis of completion of all application materials in the pre-acceptance phase of the application.

---
Returned Study Abroad Student Reflections

Student Experiences
Engineering students returning from a program abroad (winterbreak, summer, semester or even academic year) write about their experiences to provide students a firsthand knowledge of their thoughts and activities while they were away. The following website will provide you both written and PowerPoint versions of experiences of students abroad – whether on an IPENG program or campus related program. (http://engineering.illinois.edu/studyabroad/Student+Experiences+(Current) )

Contact Former Study Abroad Students
Having trouble deciding on a location? Unsure about what to pack, or which classes to take? Send an email to someone who has been there! Our returnees love talking about their time abroad, so send them an email!
http://studyabroad.illinois.edu/resources/before/former_students.aspx

(back to top)

---
Additional Program Resources

Before You Leave
The "preparing to go" section on our website provides you with information on what to pack, money abroad, transportation, communicating with family members while abroad, and even what to do the day of your departure. (http://engineering.illinois.edu/studyabroad/Semester-AY+Programs )

(back to top)

---
Application Process

Dates and Deadlines
All requirements must be completed by the Study Abroad Office deadlines posted on the brochure page: online materials are due by 11:59 PM on the deadline date; paper materials are due by 4:45 PM the following business day.

Spring Semester Programs
Deadline: September 15

Fall/Academic Year Programs
Deadline: February 15

How to Apply

Please click the Apply Now button (found at the top-right of this page) to apply. Note that you will be charged a non-refundable $50 application fee by clicking Apply Now and logging in.

This program has a two-step application process:

Step 1.) The Study Abroad Application which includes:
Letter of Recommendation (if applicable) - done electronically (must be an academic advisor, TA or professor)

Personal essay questions

Photocopy of passport

Signature verification form

Official Transcript (prefer a hard copy transcript)

Online questionnaires
Step 2.) TO BE COMPLETED AFTER YOU ARE NOMINATED BY AN ADVISOR IN STEP 1: The Host University Application

If you are nominated by the International Programs in Engineering Office based on your application in Step 1, you will then be notified to submit a host-university application to the
University of Bío-Bío
. Your study abroad advisor will provide you with additional information, and supplemental application instructions will follow.

(back to top)

---
Who Can Apply?
Engineering students who have met the basic eligibility requirements listed above may apply for this program.
This program is open to non-engineering UIUC students. Non-engineering students participating in this program will be required to pay a program fee of $2750 for a semester or $3600 for an academic year.
Please note: If there are more applicants than space available, engineering students will receive first priority. Non-engineering students are not eligible for the International Engineering Fellowship or semester stipend.
NON-UIUC ENGINEERING STUDENTS
This program is open to non-UIUC engineering students. Non-UIUC engineering students participating in this program will be required to do the following:
Apply as a non-degree student during term abroad

Pay a non-refundable processing fee of $475

Pay a program fee of $4950/semester of $7900/academic year in addition UIUC Range IV tuition. See current tuition rates: http://registrar.illinois.edu/financial/tuition.html

Complete all required paperwork and attend meetings, if possible.
Please note: If there are more applicants than space available, UIUC students will receive first priority. Non-UIUC students are not eligible for the International Engineering Fellowship or semester stipend.
(back to top)
---
Contact Information
International Programs in Engineering (IPENG)

Hours of operation: Monday through Friday from 8:30am to 4:30pm.

(back to top)

---
Program Cost and Advance Fees

For an Unofficial Budget of this program, please scroll to the top of this page and find the box labeled "Budget Sheets," and click on the semester during which you want to participate. Please read through the Unofficial Budget information, which also includes information on Financial Aid, and Scholarships.

All students should be aware that once they are accepted and commit to a program, they will be charged a non-refundable $350 fee.

(back to top)

---
Financial Aid and Scholarships

Because this program is sponsored by the University of Illinois, financial aid can be applied to the cost of the program. The amount of financial aid that is applicable to study abroad will depend on your financial aid package. Since there are many variables that determine how your financial aid package applies to study abroad, it is best that you consult with a financial aid advisor in the Office of Student Financial Aid to discuss your individual financial aid package.

In addition to financial aid, there are other alternatives to funding your time abroad. Click here to learn more about our over $850,000 in scholarship opportunities. One scholarship that everyone is eligible for is the Illinois for Illinois (I4I) Scholarship. For more information, click http://www.international.illinois.edu/students/student-funding.html

Interested UIUC Engineering students may also want to receive the International Engineering Fellowship to help with airfare. Check the IEPNG website for further information on eligibility and guidelines for the fellowship. (http://engineering.illinois.edu/ipeng/finances/ipeng-travel-fellowship.html ) Application deadlines are very strict for this fellowship. Only students planning to study abroad during a current application cycle may apply.

(back to top)

---
Health, Safety, Pre-Departure

Pre-Departure Orientation
All students are required to attend a Pre-Departure Orientation the semester before their term abroad. The exact date, time, and location will be given to students post-acceptance so that they can arrange for their attendance at this orientation. During this orientation, topics such as Culture Shock, health and safety scenarios, and other helpful pre-departure information will be presented. This is also a really great opportunity to talk about packing, meet other classmates on a program, and talk to returnees who have already been to the host country.

Health and Safety
The health and safety of students abroad is something that the University of Illinois takes very seriously, which is why the Study Abroad Office provides services that range from international insurance coverage to a 24-hour phone line to speak to an Advisor on Duty. These services can be found on our website: http://www.studyabroad.illinois.edu/resources/health_safety/index.aspx

Additionally, students are required to sign off on a Health and Safety Orientation http://www.studyabroad.illinois.edu/userfiles/file/Health_and_Safety_FA10.pdf , and are encouraged to read through the Safety and Security section of our website which includes topics from road safety and keeping your valuables and money safe, to nontraditional student identities while abroad.

http://www.studyabroad.illinois.edu/resources/health_safety/safety_security.aspx This link includes information on our 24-hour Emergency service, Health Matters, Insurance, and Safety and Security

(back to top)

---
Passport/Visa Information

You must have a valid passport to participate on this program. If you do not already have a passport, or if it needs to be renewed, you must begin that process now, even before program acceptance.

You may also be required to get a visa for your program. Please consult the host country's consulate website or a visa agency to determine whether or not a visa is required to travel to your destination country or countries. (http://studyabroad.illinois.edu/resources/before/passports_visas.aspx)

(back to top)
---
Withdrawal, Change, and Cancellation Policy

To withdraw, change, or cancel your participation in a study abroad program, please visit this link to view the Withdrawal and Refund Policy (http://engineering.illinois.edu/studyabroad/Pre-Departure+Handbook )

(back to top)

Term

Year

App Deadline

Decision Date

Start Date

End Date

Fall Semester

2017

02/15/2017

02/15/2017

TBA

TBA

Academic Year

2017-2018

02/15/2017

02/15/2017

07/17/2017

08/01/2018

Spring Semester

2018

09/15/2017

09/15/2017

03/05/2018

07/29/2018

Fall Semester

2018

02/15/2018

02/15/2018

TBA

TBA

Academic Year

2018-2019

02/15/2018

02/15/2018

TBA

TBA


Indicates that deadline has passed