Programs

Brochure
This page is the brochure for your selected program. You can view the provided information for this program on this page and click on the available buttons for additional options.
ACES Provider: Study and Intern in Greece: American Farm School
Thessaloniki, Greece
(Outgoing Program)
Summer Program
Thessaloniki, Greece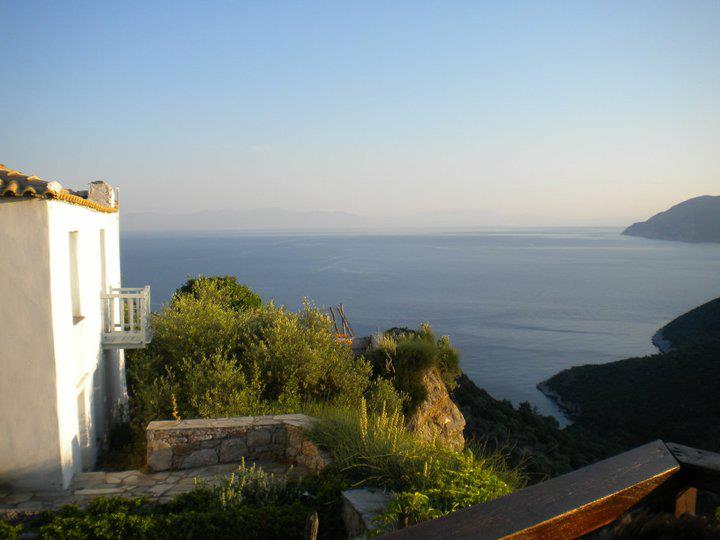 Overview
Program Description
Academic Environment
Internship Environment
Program Fee
Scholarship and Financial Aid
Withdrawal and Program Change Policies
Passport/Visa Information
Application Information
Health, Safety, and Pre-departure
Contact Information
---

Program Description

The Dimitris Perrotis College of Agricultural Studies in Thessaloniki, Greece, offers a six-week program that fuses practical, hands-on agricultural work experience with a unique introduction to the culture and traditions of Greece. The program includes classroom and fieldwork exploration of the dynamic and varied world of Greek agriculture and food industry, as well as exposure to daily life in Greece.

Perrotis College is a division of the American Farm School of Thessaloniki, an institution that has served the rural population of Greece and the Balkans for a century. Its 350-acre campus and demonstration farms offer complete acade¬mic and boarding facilities, large dairy, poultry, greenhouse, horticulture, and arable farming units. The College faculty is largely U.S.-trained and the language of instruction is English.

Orientation
Participants typically arrive in Thessaloniki the first week of June. Participants are responsible for booking their own airfare into Thessaloniki (airport code SKG); if you arrive between 9 AM and 9 PM AFS will pick you up at the airport. Upon arrival, participants will receive orientation to the institution, the city of Thessaloniki and environs.

Information about the U of I program in Modern Greek Studies:
http://www.moderngreek.illinois.edu/

In particular, a 3-week intensive language course will be offered every year under the IFLIP program (late registration is also possible) and is designed as an introduction to the contemporary culture and language especially for those traveling to Greece/Cyprus.

All the relevant information, including deadlines, credit and faculty contacts, may be found at: http://www.moderngreek.illinois.edu/

Eligibility
Application Requirements: UIUC students with a minimum GPA of 2.5*
Language of Instruction: English

Excursions and Activities
Through explorations of Greece, students gain a unique awareness of the country, its culture and its resources, and are more fully able to apply their classroom learning to the Greek reality. The following trips were planned for 2011 study abroad programs:
Athens (three days, two nights)

Mt. Olympus & Dion (three days, two nights)

Optional Sailing Trip to the Aegean island of Alonissos and theNational Marine Park (four days, three nights, additional fee)
In addition to the above trips, students taking the Greek Cultural Experience and other classes go on short excursions and field trips that related to the class content, including visits to museums and markets, organic farms and vineyards, and nearby exhibitions and fairs.

Additional Resources

American Farm School Website:
http://www.afs.edu.gr/page/default.asp?id=13&la=2

US State Department Profile on Greece
http://travel.state.gov/travel/cis_pa_tw/cis/cis_1127.html

Lonely Planet Guide to Greece
http://www.lonelyplanet.com/greece

(Back to top)
---
Academic Environment

This course is worth 3 credits. Students will register for ACES 299 for 3 credits during the summer.

Students take two courses, all taught in English. They are designed to help students make the most of their study abroad experience by familiarizing them with the culture of their host country as well as enabling them to create lasting bonds with the AFS and other local non-profit organizations.

1) The Greek Cultural Experience. This required course introduces students to various aspects of modern Greek life and culture, including basic elements of the Greek language, history, society and traditional dances. Through lectures and organized trips and tours, students are introduced to the basic concepts and experiences that will enable them to understand and respond to cultural differences. In addition, the class provides a forum through which they can reflect on and discuss their experiences. This course has 45 contact hours (30 in the classroom and 15 in the city), for 3 semester credits.

2) Students can opt to take an additional course from among the following (subject to change):
The Greek Palate (Greek Cuisine)

Principles of Precision Agriculture & Environmental Sustainability

Agrotourism Principles & Practices

Agro-Environmental Business Management

Introduction to Livestock Science

Contemporary Nutrition

Nutrition and the Consumer

Internship
Accommodation
Housing is in multi-occupancy dormitory facilities, and meals are served in the dining room. Library facilities, laundry, TV/VCR, and sports facilities are available.

Study abroad students have the opportunity to spend one or more weekends in the homes of Greek Perrotis College graduates and their families, for a small additional fee.

(Back to top)
---
Internship Environment

The American Farm School offers a Summer Study Internship Program. In addition to the internship, students will be required to take the Greek Cultural Experience course as well. Three types of internships are available through this program--research (unpaid), work internship paid (hands-on) and unpaid. The basis is the internship, and then students can choose to add classes or the travel component (for an extra charge). For this option, they can provide certification of the internship completed (including job description and hours worked) as well as feedback on the intern's performance from her/his supervisor or mentor. The internships generally last about 6 weeks, for 30-40 hours per week. The paid internships pay 3.20 euro per hour (around $1,000 for the duration) and usually involve physical labor on the educational farm.

The paid internships are offered on a competitive basis. Once they have accepted all the SSIP participants for a term, they then sit down and award one or two paid internships to the strongest applicants (based on recommendation letters, grades, and quality of application materials).

(Back to top)
---
Program Fees

For an Unofficial Budget of this program, please scroll to the top of this page and find the box labeled "Budget Sheets" and click on the semester during which you want to participate. Please read through the Unofficial Budget information which also includes information on Financial Aid and Scholarships.

See Budget Sheet listed above!
---
Financial Aid and Scholarship Opportunities

Financial aid can be applied to the cost of the program. The amount of financial aid that is applicable to study abroad will depend on your financial aid package. Since there are many variables that determine how your financial aid package applies to study abroad, it is best that you consult with the study abroad financial aid advisor in the Office of Student Financial Aid to discuss your individual financial aid package. Their email and more information on Financial aid can be found at academics.aces.illinois.edu/study-abroad/financial-aid

Eligible students may receive additional scholarships toward the program cost. The amount varies depending on the program destination. Scholarship amounts are announced when program fees for each program are announced. Non-ACES students should contact their college about scholarship opportunities. All participants should also apply for the Illinois for Illinois (I4I) Study Abroad Undergraduate Scholarship. For more information, go to www.studyabroad.illinois.edu/scholarships

ACES Students are eligible for additional funding through their college. More information about ACES scholarships including the application can be found at academics.aces.illinois.edu/study-abroad/scholarships

For more information about general costs, please watch the First Steps Cost, Financial Aid, and Scholarship videos found here for tips and advice: studyabroad.illinois.edu/before-you-start

(Back to top)
---
Withdrawal or Change Programs

To change to a different program during the application process, please e-mail aces-studyabroad@illinois.edu.

To withdraw or cancel your participation in a study abroad program, please visit this link to view the Withdrawal and Refund Policy (academics.aces.illinois.edu/study-abroad/policies)
(Back to top)
---
Passport/Visa Information

You must have a valid passport to participate on this program with at least two blank VISA pages. If you do not already have a passport, or if it needs to be renewed, you must begin that process now, even before program acceptance.

You may also be required to get a visa for your program. Please consult the host country's consulate website or a visa agency to determine whether or not a visa is required to travel to your destination country or countries.

More information about passports and visas can be found at academics.aces.illinois.edu/study-abroad/passports-visas

(Back to top)
---
Application Information

First Steps Info Session
Watch the First Steps videos found on our website www.studyabroad.illinois.edu/before-you-start or attend a First Steps Info Session in person. These resources will get you thinking about important themes to consider before selecting a program including: academics, housing, duration, location, and cost. You will learn how to research a program, understand cost (with a segment on scholarships and financial aid too), and even how to apply!

Application Process
Click the "Apply Now" button on this web page to apply. Note that you will be charged a non-refundable application fee by clicking "Apply Now".

You may only apply to one program per term. Please consider your program options carefully before beginning a new program application. Each time you click "Apply Now" you will be charged a non-refundable application fee.

Application Components
The Study Abroad Office Application includes:
Personal essay questions

Photocopy of passport

Signature verification form

Official Transcript

Online questionnaires

Letter of Recommendation
Upon acceptance to this program you may be required to complete the host institution's application. The final acceptance decision is made by the host institution.

Deadlines
All requirements must be completed by the Study Abroad Office deadlines: online materials are due by 11:59 PM on the deadline date; paper materials are due by 4:45 PM the following business day. The Study Abroad Office reviews program applications as a batch after the deadline has passed. The decision dates listed below indicate the earliest possible date that a student's application may be reviewed. Most decisions will be released two to three weeks after each deadline.

See Dates and Deadlines at the bottom of this page.
(Back to top)
---
Pre-Departure Resources
The UIUC Study Abroad website (studyabroad.illinois.edu/before-you-go) and the ACES Study Abroad website (academics.aces.illinois.edu/study-abroad/current-students) both provide a variety of pre-departure information. Explore both sites for more information on the topics below or logistics such as travel plans and what to pack.

Pre-Departure Course, LAS 199 1 credit
All students are required to enroll in a second 8 weeks pre-departure course, LAS 199 for 1 credit. During this course, topics such as culture shock, health and safety scenarios, and other helpful pre-departure information will be presented.

Course Approval
Before you study abroad you must get the courses you plan to take abroad approved by your college's study abroad office. ACES Students should view the "Academic Information" section of the ACES Study Abroad Website. This section provides information on the course approval process and a link for the pre-approval database which contains all courses with UIUC course equivalents.

Health and Vaccinations
The health and safety of students abroad is something that the University of Illinois takes very seriously, which is why the Study Abroad Office provides services that range from international insurance coverage to a 24-hour phone line to speak to an Advisor on Duty.

Once you have been accepted into the program you may need to get a health consultation at McKinley Health travel and immunization unit to discuss what immunization you need, get a travel kit, etc. See also www.cdc.gov/travel.

(Back to top)
---
Contact Information

ACES Academic Programs
123 Mumford Hall, MC-710
Urbana, IL 61801
Phone: (217) 333-3380
Email: aces-studyabroad@illinois.edu
Walk-in hours: 2-4pm Tuesdays and Thursdays and 9:30-11:30am Wednesdays.

Noticed an error on this page?

Let us know

here

.
Term

Year

App Deadline

Decision Date

Start Date

End Date

Summer

2017

02/15/2017

02/15/2017

05/22/2017

06/30/2017

Summer

2018

02/15/2018

02/15/2018

TBA

TBA


Indicates that deadline has passed