Programs

Brochure
This page is the brochure for your selected program. You can view the provided information for this program on this page and click on the available buttons for additional options.
ACES/LA in Sweden at SLU at Uppsala
Uppsala, Sweden
(Exchange Program) (Outgoing Program)
ACES / Landscape Architecture in Sweden at SLU in Uppsala
Semester or Academic Year
Uppsala, Sweden
Quick Links
Program Overview
The City of Uppsala
Academic Environment
Program Cost
Financial Aid and Scholarships
Withdrawal, Change, and Cancellation Policy
Passport/Visa Information
Application Process
Pre-Departure Resources
Contact Information
---
Program Overview
SLU´s concept is to develop mankind's understand­ing and sustainable use of biological natural resources. The university conducts research and offers educational programs in areas related to the use and preservation of biological resources. Students from any program in ACES will enjoy studying at SLU. The courses are particularly attractive for students in ACE, ANSCI, FS, AECE, NRES (Uppsala campus); CPSC, or HORT (Uppsala, some at Alnarp campus).The activities of the university encompass:
Agricultural Economics and Management

Agroecology

Animal Science

Environmental Communication and Management

Euroforestery

Food- Innovation and Market

Landscape Architecture

Management of Fish and Wildlife Populations

Plant Biology

Rural Development and Natural Resource Development

Soil and Water Management
At SLU there are 3 students for every teacher. It means that we have very close contact to the university professors and teachers and there are often very small student groups. The education is based on up to date research. The university is focused on food, animals, forest and rural and urban development. At SLU you can study to get the traditional degrees in horticulture, agriculture, veterinary medicine and forestry.

SLU is spread all over Sweden. The southernmost campus is located in Alnarp close to beautiful beaches and pulsating cities like Malmoe and the Danish capital Copenhagen. 1200 kilometers further north you can study forestry in a stunning winter scenery where skiing and snowboarding belong to everyday life. The main campus is located in Uppsala, a town with university tradition since the 15th century and home of famous scientists like Carl von Linne. Among SLU's four campuses, the one at Uppsala north of Stock­holm has the largest course selection in English.

The student unions at SLU work together with the university to shape the educational experience. According to Swedish legislation students are represented in all university bodies and are quite influential. Besides contributing to curricula development the student unions also play a big role in social life of SLU students. Together students arrange sport activities, pubs, parties and discussion groups. In Sweden all students must be a member of the student union.

It is possible to study at SLU in either the fall or spring semester or both. For courses taken in the second half of the fall semester, special arrangements will be made so you can take the exam prior to returning to the U.S. for winter break, should you not be staying the entire academic year.

Spring Semester: begins in late January, ends in late June
Fall Semester: begins in late Aug. – (mid-Dec.) – late Jan

Among SLU's four campuses, the one at Uppsala north of Stockholm has the largest course selection in English.

Eligibility
Minimum 3.0 GPA. Students who wish to participate in this program must show a strong commitment to academic achievement and be in good academic standing. Applicants must have at least junior standing by the time the program begins. Space is limited and participants are chosen on a first come, first serve basis. Late applications are accepted if space is still available. This program is open to UIUC students who are not in the College of ACES.

(Back to top)
---
The City of Uppsala
Uppsala is the fourth largest city in Sweden. Situated on the coast just north of Stockholm, it is home to a major university, Sweden's largest Cathedral, and the Uppsala castle.
Sweden is, among other things, famous for its clean and beautiful nature and the law "All mans right" that actually allows everyone to go everywhere for camping and hiking. Model nation, world conscience, the country that protects its citizens from the cradle to the grave ... To an outsider, the Swedes at first glance may appear to be a shy, withdrawn, anonymous people. But don't let yourself be fooled by this surface appearance. Beneath it lurks madness, sensuality, sentimentality and - not least - a well-disguised national pride and self-confidence.

Read more at www.studyinsweden.se.
(Back to top)
---
Academic Environment

Courses
Many courses are offered in English. They range from 5 SLU credits (3.75 UIUC credits) to 10 SLU credits (7.5 UIUC credits) and are taught over a period of 5-10 weeks. Each semester is 20 weeks long. Most courses are 10 SLU credits and are taught over a 10 week period. You are not expected to take any other courses during that time period.

The coordinator for incoming exchange students assists the students and their academic advisor at the home university with course selection, contact with instructors, registration, etc.Course levels:
A Lower/intermediate undergraduate courses
B Intermediate/upper undergraduate courses
C Upper level undergraduate/graduate courses
D Graduate courses (Ph.D.)

SLU´s grading system has only two levels: Pass or Fail. International students can get grades in accordance with the European Credit Transfer System (ECTS) grading scale, which in turn is transferable to the UIUC grading scale. In order to get UIUC credit for courses taken at SLU, a transcript with grades is needed.

For a listing of courses offered that already have Illinois equivalencies, go to my.aces.illinois.edu/login.asp?/studyabroadcourses/index.asp

Language
This program does not require prior knowledge of Swedish. You will be able to communicate in English in and outside the classroom. Introductory Swedish courses can be taken in Uppsala for a fee.

Accommodation
You will be housed either on campus in a resident hall or in downtown Uppsala. The latter is a good option especially if you want to be closer to downtown student life. All rooms are single, either with shared kitchen and bath or with private bath. The application for housing is part of the overall application.

There are several cafeterias to choose from, but you are expected to prepare breakfast, dinner, and weekend meals in the dorm or go out to eat, which can be quite expensive. A great option is to become a member of a 'Student Nation', where evening meals can often be had at a good price.

Country links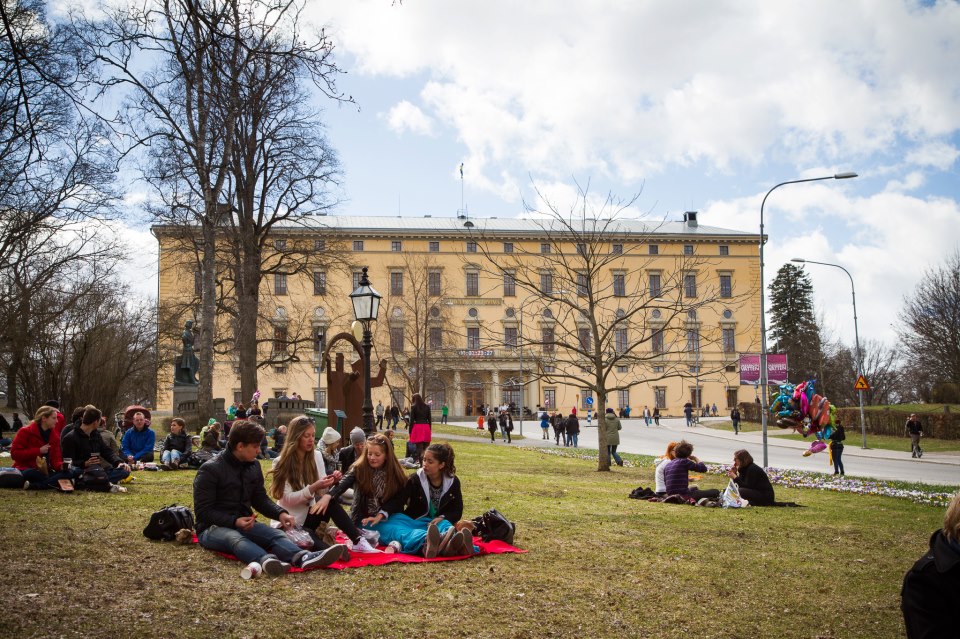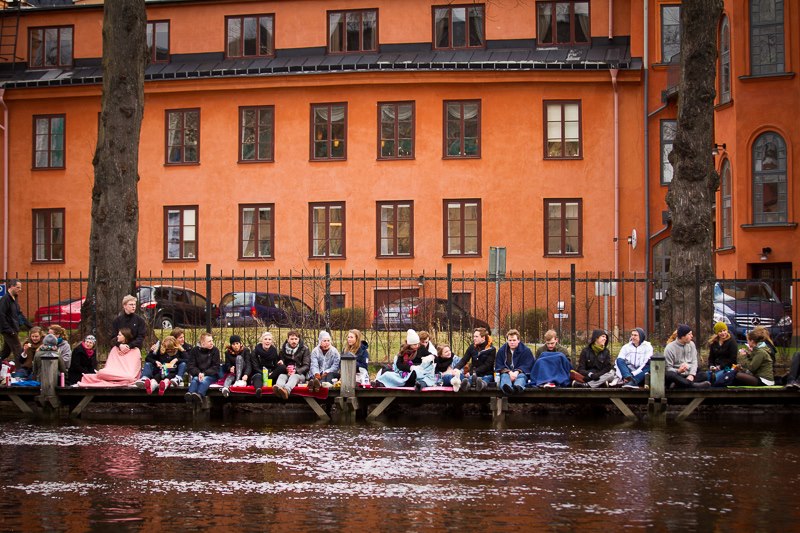 (Back to top)
---
Program Cost and Advance Fees

For an Unofficial Budget of this program, please scroll to the top of this page and find the box labeled "Budget Sheets" and click on the semester during which you want to participate. Please read through the Unofficial Budget information which also includes information on Financial Aid and Scholarships.

See the Budget Sheet for your program term at the top of this page!
(Back to top)
---
Financial Aid and Scholarships

Financial aid can be applied to the cost of the program. The amount of financial aid that is applicable to study abroad will depend on your financial aid package. Since there are many variables that determine how your financial aid package applies to study abroad, it is best that you consult with the study abroad financial aid advisor in the Office of Student Financial Aid to discuss your individual financial aid package. Their email and more information on Financial aid can be found at academics.aces.illinois.edu/study-abroad/financial-aid

Eligible students may receive additional scholarships toward the program cost. The amount varies depending on the program destination. Scholarship amounts are announced when program fees for each program are announced. Non-ACES students should contact their college about scholarship opportunities. All participants should also apply for the Illinois for Illinois (I4I) Study Abroad Undergraduate Scholarship. For more information, go to www.studyabroad.illinois.edu/scholarships

ACES Students are eligible for additional funding through their college. More information about ACES scholarships including the application can be found at academics.aces.illinois.edu/study-abroad/scholarships.

For more information about general costs, please watch the First Steps Cost, Financial Aid, and Scholarship videos found here for tips and advice: studyabroad.illinois.edu/before-you-start

(Back to top)
---
Withdrawal, Change, and Cancellation Policy
To change to a different program during the application process, please e-mail aces-studyabroad@illinois.edu.

To withdraw or cancel your participation in a study abroad program, please visit this link to view the Withdrawal and Refund Policy (academics.aces.illinois.edu/study-abroad/policies)

(Back to top)
---
Passport/Visa
You must have a valid passport to participate on this program with at least two blank VISA pages. If you do not already have a passport, or i
f it needs to be renewed, you must begin that process now, even before program acceptance.

You may also be required to get a visa for your program. Please consult the host country's consulate website or a visa agency to determine whether or not a visa is required to travel to your destination country or countries.

More information about passports and visas can be found at academics.aces.illinois.edu/study-abroad/passports-visas

(Back to top)
---
Application Process

First Steps Info Session
Watch the First Steps videos found on our website www.studyabroad.illinois.edu/before-you-start or attend a First Steps Info Session in person. These resources will get you thinking about important themes to consider before selecting a program including: academics, housing, duration, location, and cost. You will learn how to research a program, understand cost (with a segment on scholarships and financial aid too), and even how to apply!

Application Process
Click the "Apply Now" button on this web page to apply. Note that you will be charged a non-refundable application fee by clicking "Apply Now".

You may only apply to one program per term. Please consider your program options carefully before beginning a new program application. Each time you click "Apply Now" you will be charged a non-refundable application fee.

Application Components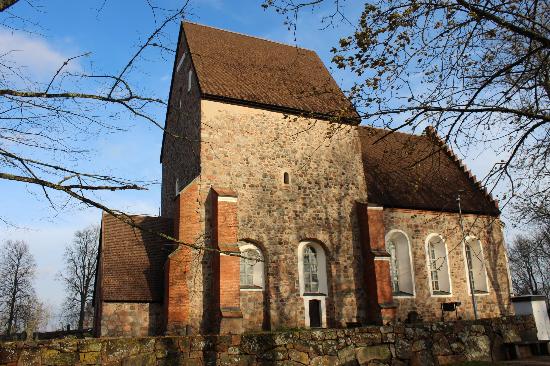 The Study Abroad Office Application may include:
Letter of Recommendation - done electronically (must be an academic advisor, TA, or professor)

Personal essay questions

Photocopy of passport

Signature verification form

Official Transcript

Online questionnaires
After you are accepted into your program by the Study Abroad Office, you may be required to complete post-decision components such as the host university's application.

Deadlines
All requirements must be completed by the Study Abroad Office deadlines listed below. Online materials are due by 11:59 PM on the deadline date while paper materials are due by 4:45 PM the following business day. The Study Abroad Office reviews program applications as a batch after the deadline has passed. The decision dates listed below indicate the earliest possible date that a student's application may be reviewed. Most decisions will be released two to three weeks after each deadline.

See Dates and Deadlines at the bottom of this page.

(Back to top)
---
Pre-Departure Resources

The UIUC Study Abroad website (studyabroad.illinois.edu/before-you-go) and the ACES Study Abroad website (academics.aces.illinois.edu/study-abroad/current-students) both provide a variety of pre-departure information. Explore both sites for more information on the topics below or logistics such as travel plans and what to pack.

Pre-Departure Course, LAS 291 1 credit
All students are required to enroll in a second 8 weeks pre-departure course, LAS 291 for 1 credit. During this course, topics such as culture shock, health and safety scenarios, and other helpful pre-departure information will be presented.

Course Approval
Before you study abroad you must get the courses you plan to take abroad approved by your college's study abroad office. ACES Students should view the "Academic Information" section of the ACES Study Abroad Website. This section provides information on the course approval process and a link for the pre-approval database which contains all courses with UIUC course equivalents.

Health and Vaccinations
The health and safety of students abroad is something that the University of Illinois takes very seriously, which is why the Study Abroad Office provides services that range from international insurance coverage to a 24-hour phone line to speak to an Advisor on Duty.

Once you have been accepted into the program you may need to get a health consultation at McKinley Health travel and immunization unit to discuss what immunization you need, get a travel kit, etc. See also www.cdc.gov/travel.

(Back to top)
---
Contact Information

ACES Education Abroad
123 Mumford Hall
Urbana, IL 61801
Phone: (217) 333-3380
Email: aces-studyabroad@illinois.edu

Walk-in hours: 2-4pm Tuesdays and Thursdays and 9:30-11:30am Wednesdays.



Noticed an error on this page

? Let us know here.

(Back to top)

Term

Year

App Deadline

Decision Date

Start Date

End Date

Spring Semester

2018

09/15/2017

09/22/2017

01/15/2018

06/03/2018

Fall Semester

2018

03/12/2018 **

Rolling Admission

TBA

TBA

Academic Year

2018-2019

03/12/2018 **

Rolling Admission

TBA

TBA

Spring Semester

2019

09/15/2018

09/16/2018

TBA

TBA


** Indicates rolling admission application process. Applicants will be immediately notified of acceptance into this program and be able to complete post-decision materials prior to the term's application deadline.

Indicates that deadline has passed