Programs

Brochure
This page is the brochure for your selected program. You can view the provided information for this program on this page and click on the available buttons for additional options.
ACES in Germany at UHOH in Stuttgart
Stuttgart, Germany
(Exchange Program) (Outgoing Program)
ACES in Germany at UHOH in Stuttgart
Semester or Academic Year
Stuttgart, Germany



Quick Links

Program Overview

The University of Hohenheim (UHOH) is located south of Stuttgart, the capital of the state of Baden-Württemberg. The university provides a very pleasant study and working atmosphere. It is one of the few universities in Germany centered around a campus, and all facilities are within walking distance. Downtown Stuttgart is only half an hour away by public transport. UHOH is a small but prestigious university with at present around 8850 students. The university has established a number of Bachelor and Master Degree programs. Some of them are taught in English and are ideal for international students. At present, around 16% of the students come from almost one hundred countries, from all parts of the world.

Courses in English are offered in:
Agricultural Economics

Agricultural Sciences

Organic Agriculture

Tropical Agriculture

Crop Sciences

Environmental Science

Environmental Protection

Economics

International Business and Economics
In food science and technology most courses are taught in German, but lab internships in English can be arranged.

Check out this student's experience at UHOH: http://khilgerstudyabroad.weebly.com/

This program is designed with the flexibility to fit what you are looking for. You can take semester-length classes, block classes, or a research internship – or combine all three. Block classes are month-long classes, and students typically only take one at a time. Block classes are the most popular option for Illinois students at UHOH.

UHOH semesters go from March to Aug (spring) and from September to February (fall). Exchange students have a lot of freedom selecting lectures and seminars. Restrictions apply to some classes with laboratory work or other exercises, depending on availability and timely registration. Given the structure of the academic year, it is best to plan to study in Germany for the entire academic year. Students who are able to spend only one semester usually prefer the spring term. Graduating seniors may consider the fall semester because they need not be back at UIUC for classes in January.

For block classes, although we recommend you stop and start along with the UHOH semester dates, you can really start and stop with any block throughout the year. Fall students begin in early September and go through late January, and spring semester students can begin as early as January and go through June or July. You'll need to make sure if you're going for the equivalent of a semester that you earn the equivalent of 12 or more Illinois credits.

Intermediate level, intensive German classes are offered every September and March for a fee of EUR 150. This class is an excellent way to meet other international students prior to the subject based courses. For more information, please contact the Office of International Affairs of UHOH.

After you are accepted to this program, we will put you in touch with your contacts at UHOH so together you can design the experience you are looking for.

UHOH offers three faculties with programs in English (what we call Colleges)

Exchange students do not have to stick to the curriculum of a single study programme. They can select modules from different semesters and different study programmes.
*Note that a module often means a class, and a course often means a "course of study" like we use the word major.
*Note that the courses offered in English are block Master's level courses.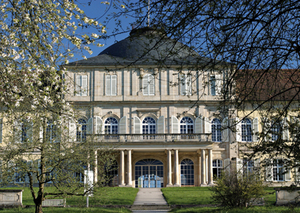 Eligibility
Minimum 3.0 GPA. Students who wish to participate in this program must show a strong commitment to academic achievement and be in good academic standing.

Applicants must have at least junior standing by the time the program begins. Ideally, semester participants will be in their senior year while abroad.

(Back to top)
---
The City of Stuttgart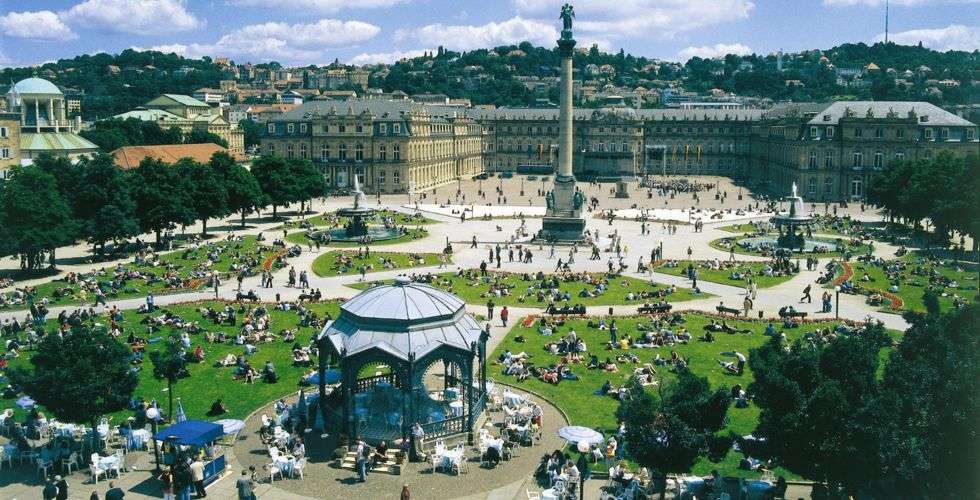 Surrounded by one of Germany's largest wine-growing regions, Stuttgart beckons cultural junkies with its acclaimed ballet, opera and philharmonic, while auto fans get revved up over the Mercedes Benz Museum. There's more green space than urban sprawl in the festival-friendly city, home to Europe's largest zoo and botanic garden combo, the Wilhelma. The WÂrttembergisches Landesmuseum, in one of the city's oldest structures, traces area history from the Stone Age. Buses or subway provide handy transport.
Country links
http://www.thelocal.de/
http://www.spiegel.de/international/

Travel Info
http://www.germany.travel/en/index.html
http://www.lonelyplanet.com/germany/baden-wurttemberg/stuttgart
(Back to top)
---

Academic Environment

Students from any program in ACES will enjoy studying at UHOH. The courses are particularly attractive for students in ACE, ANSCI, AgENG, CPSC, FSHN, AECE, NRES, or TSM.

Credit will be given for courses by UHOH. Courses in agricultural and related sciences at the UHOH use the European Credit Transfer System (ECTS) meaning that a course with 6 ECTS is equivalent to 3 UIUC credits. If you take a class and do an internship, the internship will appear on your UHOH transcript. If you only do an internship, can arrange to do an independent study with an Illinois professor to get credit. For a listing of courses offered that already have Illinois equivalencies, please click my.aces.illinois.edu/login.asp?/studyabroadcourses/index.asp

Language
Students planning to take the blocked courses at Hohenheim do not need to be able to speak German. However, it is strongly recommended that you take at least an entry-level course prior to going abroad. Students who speak some German will get much more out of their time in this country.

Accommodation
Semester Classes: International students are assisted in finding accommodations either in apartments or in student residence halls. The housing application is part of the general UHOH application form.

The University of Hohenheim has five dormitories. All are within walking distance of all adminis¬trative and departmental buildings as well as lecture halls and seminar rooms. Shared facilities include television rooms, washing machines, tumble dryers and pubs.

Note that the rooms must always be rented for a period of six to seven months (March/April-September or September/October-March). The possibility exists to sub-let the room for the time of the "Semesterferien" (Aug.-Sep., Feb.-March). The responsibility for the rent, however, will rest with the individual exchange student who originally rented the room.

(Back to top)
---
Program Cost and Advance Fees

For an Unofficial Budget of this program, please scroll to the top of this page and find the box labeled "Budget Sheets" and click on the semester during which you want to participate. Please read through the Unofficial Budget information which also includes information on Financial Aid and Scholarships.

See Budget Sheets at the top of this page!

(Back to top)
---
Financial Aid and Scholarships

Financial aid can be applied to the cost of the program. The amount of financial aid that is applicable to study abroad will depend on your financial aid package. Since there are many variables that determine how your financial aid package applies to study abroad, it is best that you consult with the study abroad financial aid advisor in the Office of Student Financial Aid to discuss your individual financial aid package. Their email and more information on Financial aid can be found at academics.aces.illinois.edu/study-abroad/financial-aid

Eligible students may receive additional scholarships toward the program cost. The amount varies depending on the program destination. Scholarship amounts are announced when program fees for each program are announced. Non-ACES students should contact their college about scholarship opportunities. All participants should also apply for the Illinois for Illinois (I4I) Study Abroad Undergraduate Scholarship. For more information, go to www.studyabroad.illinois.edu/scholarships

ACES Students are eligible for additional funding through their college. More information about ACES scholarships including the application can be found at academics.aces.illinois.edu/study-abroad/scholarships

For more information about general costs, please watch the First Steps Cost, Financial Aid, and Scholarship videos found here for tips and advice: studyabroad.illinois.edu/before-you-start

(Back to top)
---
Withdrawal, Change, and Cancellation Policy

To change to a different program during the application process, please e-mail aces-studyabroad@illinois.edu.

To withdraw or cancel your participation in a study abroad program, please visit this link to view the Withdrawal and Refund Policy (academics.aces.illinois.edu/study-abroad/policies)

(Back to top)
---
Passport/Visa

You must have a valid passport to participate on this program. If you do not already have a passport, or if it needs to be renewed, you must begin that process now, even before program acceptance.

U.S. citizens staying less than three months in Europe will not need a visa.
Semester participants who are U.S. citizens will obtain a study permit in Stuttgart within a few days of their arrival. Thus there is no need to apply for a student visa prior to leaving the U.S.

More information about passports and visas can be found at academics.aces.illinois.edu/study-abroad/passports-visas

(Back to top)
---
Application Process

First Steps Info Session
Watch the First Steps videos found on our website www.studyabroad.illinois.edu/before-you-start or attend a First Steps Info Session in person. These resources will get you thinking about important themes to consider before selecting a program including: academics, housing, duration, location, and cost. You will learn how to research a program, understand cost (with a segment on scholarships and financial aid too), and even how to apply!

Application Process
Click the "Apply Now" button on this web page to apply. Note that you will be charged a non-refundable application fee by clicking "Apply Now".

You may only apply to one program per term. Please consider your program options carefully before beginning a new program application. Each time you click "Apply Now" you will be charged a non-refundable application fee.

Application Components
The Study Abroad Office Application includes:
· Letter of Recommendation - done electronically (must be an academic advisor, TA or professor)
· Personal essay questions
· Photocopy of passport
· Signature verification form
· Official Transcript
· Online questionnaires

After you are accepted into your program by the Study Abroad Office, you may be required to complete post-decision components such as the host university's application.
Deadlines
All requirements must be completed by the Study Abroad Office deadlines: online materials are due by 11:59 PM on the deadline date; paper materials are due by 4:45 PM the following business day. The Study Abroad Office reviews program applications as a batch after the deadline has passed. The decision dates listed below indicate the earliest possible date that a student's application may be reviewed. Most decisions will be released two to three weeks after each deadline.

See Dates and Deadlines at the bottom of this page.

(Back to top)
---
Pre-Departure Resources

The UIUC Study Abroad website (studyabroad.illinois.edu/before-you-go) and the ACES Study Abroad website (academics.aces.illinois.edu/study-abroad/current-students) both provide a variety of pre-departure information. Explore both sites for more information on the topics below or logistics such as travel plans and what to pack.

Pre-Departure Course, LAS 291 1 credit
All students are required to enroll in a second 8 weeks pre-departure course, LAS 291 for 1 credit. During this course, topics such as culture shock, health and safety scenarios, and other helpful pre-departure information will be presented.

Course Approval
Before you study abroad you must get the courses you plan to take abroad approved by your college's study abroad office. ACES Students should view the "Academic Information" section of the ACES Study Abroad Website. This section provides information on the course approval process and a link for the pre-approval database which contains all courses with UIUC course equivalents.

Health and Vaccinations
The health and safety of students abroad is something that the University of Illinois takes very seriously, which is why the Study Abroad Office provides services that range from international insurance coverage to a 24-hour phone line to speak to an Advisor on Duty.

Once you have been accepted into the program you may need to get a health consultation at McKinley Health travel and immunization unit to discuss what immunization you need, get a travel kit, etc. See also www.cdc.gov/travel.

(Back to top)
---
Contact Information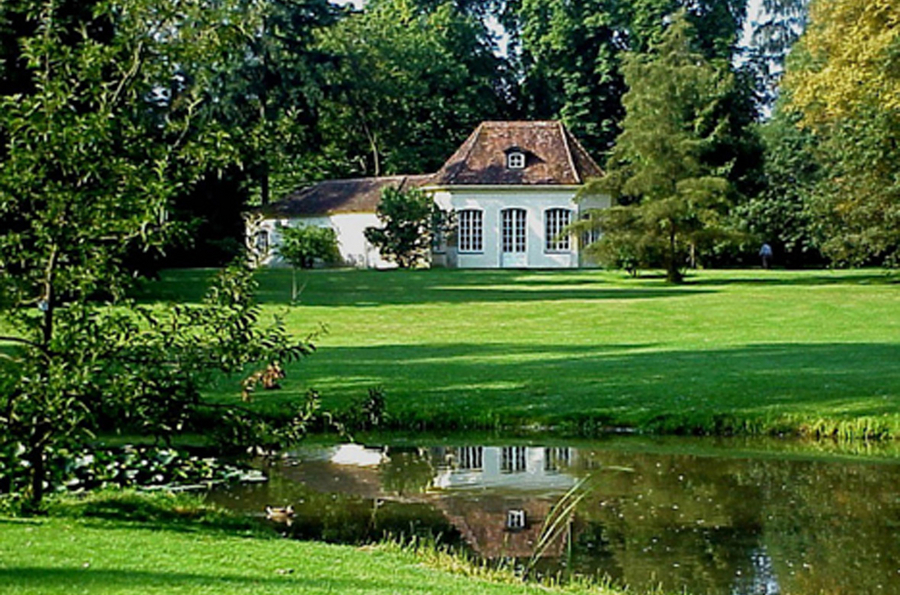 ACES Study Abroad
ACES Academic Programs
123 Mumford Hall, MC-710
Urbana, IL 61801
Phone: (217) 333-3380
Email: aces-studyabroad@illinois.edu

Walk-in hours: 2-4pm Tuesdays and Thursdays and 9:30-11:30am Wednesdays.



Noticed an error on this page?

Let us know here.
(Back to top)
Term

Year

App Deadline

Decision Date

Start Date

End Date

Fall Semester

2017

02/15/2017

02/15/2017

TBA

TBA

Academic Year

2017-2018

02/15/2017

02/15/2017

TBA

TBA

Spring Semester

2018

09/15/2017

09/22/2017

TBA

TBA

Fall Semester

2018

02/15/2018

02/15/2018

TBA

TBA

Academic Year

2018-2019

02/15/2018

02/15/2018

TBA

TBA


Indicates that deadline has passed