Programs

Brochure
This page is the brochure for your selected program. You can view the provided information for this program on this page and click on the available buttons for additional options.
IAGE Exchange: Universidad San Francisco de Quito
Quito, Ecuador
(Exchange Program) (Outgoing Program)

---
Program Overview

Explore Ecuador and develop through cultural immersion while benefiting from a quality academic program and supportive student services. This one-of-a-kind program in Quito allows students to take courses with Ecuadorian students, live with local families, volunteer in the community, and experience the diverse landscape of a breathtakingly beautiful country. Through coursework taken at the Universidad San Francisco de Quito, students will gain a deeper understanding of Latin America's racial, economic, and geographic contrasts. This program offers an integrated academic and social environment as well as the support and encouragement of a knowledgeable, experienced program staff.
---
Program Specific Information
General Study Abroad Information
Quito, Ecuador's capital city, is nestled in the Andes Mountains and is approximately two miles above sea level. Its population of nearly two million makes it the second largest city in the country. Prior to the arrival of the Incas in the 1400s, Quito was occupied by other indigenous groups. Following the fall of the Incas to the invading Spanish conquistadores in the 1500s, Catholic sects built elaborate churches and convents. Quito became a center of colonial administration and art. The city's historic center was declared a UNESCO world heritage site in 1978 and it is known for being one of the largest and most well-preserved colonial areas in Latin America. Students can experience this beautiful city and get to know the "serranos" or "Quiteños," as residents of Quito are called, while enjoying a temperate climate with just two seasons (dry and rainy).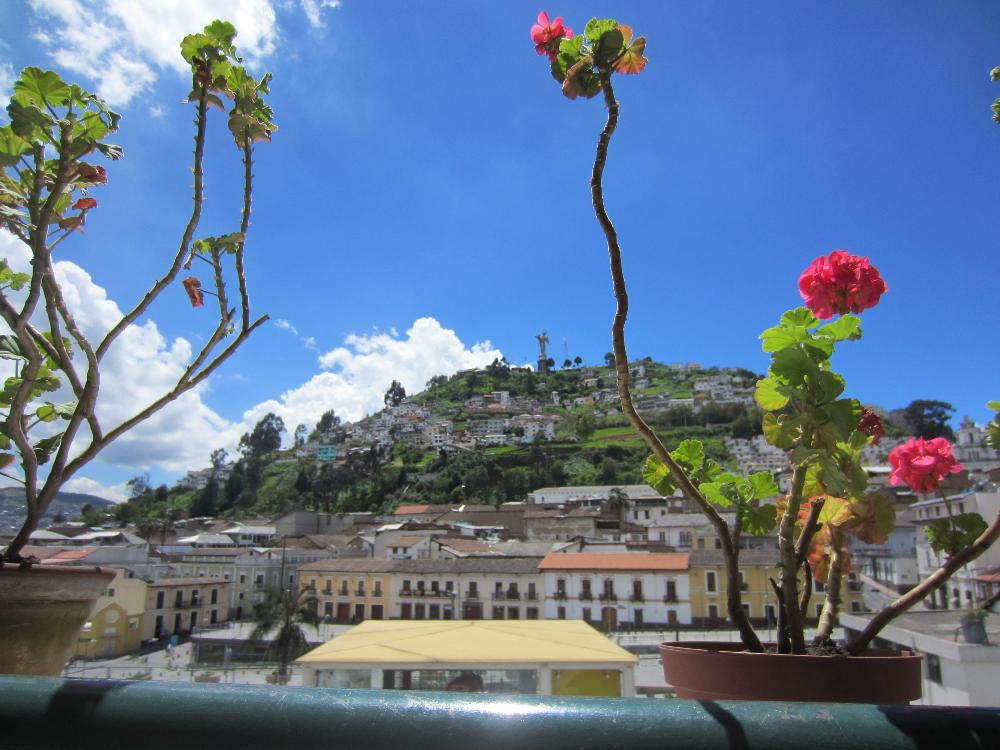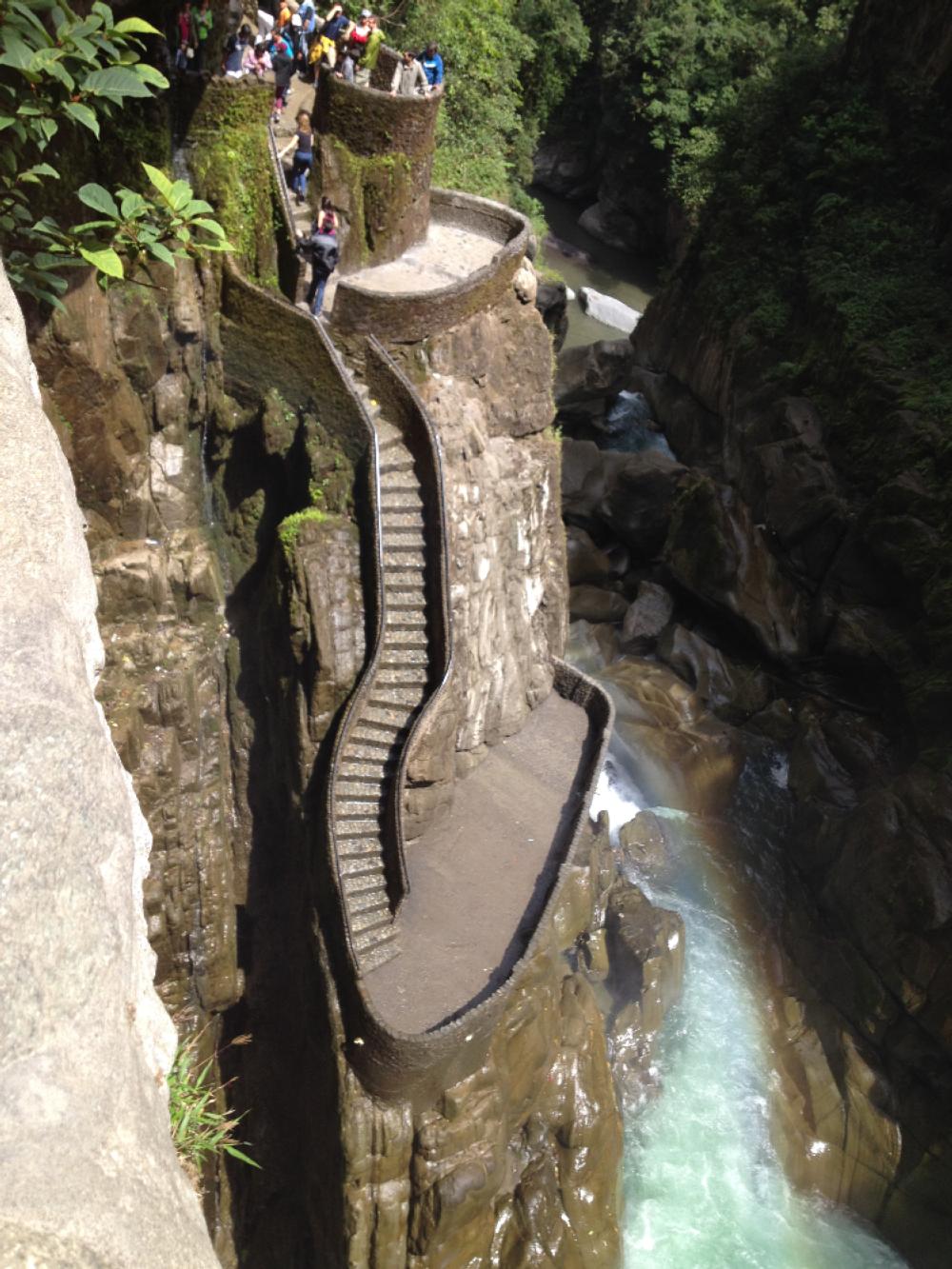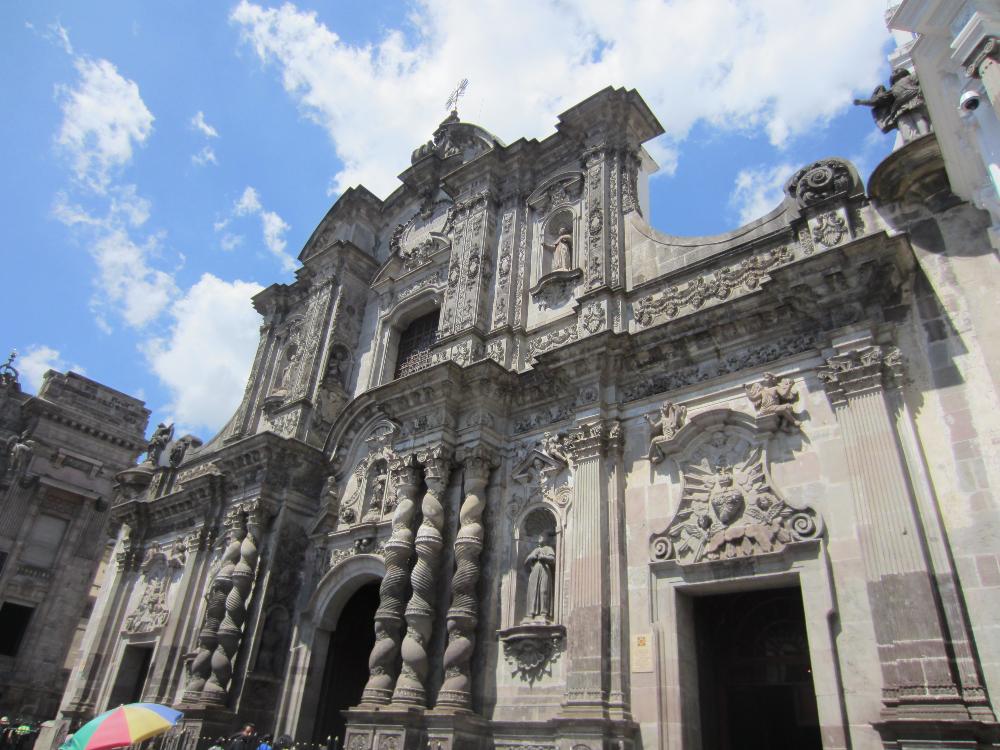 Where You Will Study
Students will enroll at the Universidad San Francisco de Quito (USFQ). USFQ is a small, private liberal arts school of about 4,500 undergraduates, of which 1,000 are international students mainly from the U.S. This university has a distinct personality; it is a unique blend of a peaceful location in Cumbayá (the valley just outside of Quito), excellent academic opportunities (over 47 undergraduate majors) and a motivated student population. USFQ offers over 28 different student clubs that international students can join and an undergraduate research program called L0ERI that international students can participate in. Its colorful buildings provide a charming and picturesque setting and its extensive library provides the perfect space to conduct research or meet up with other students to study.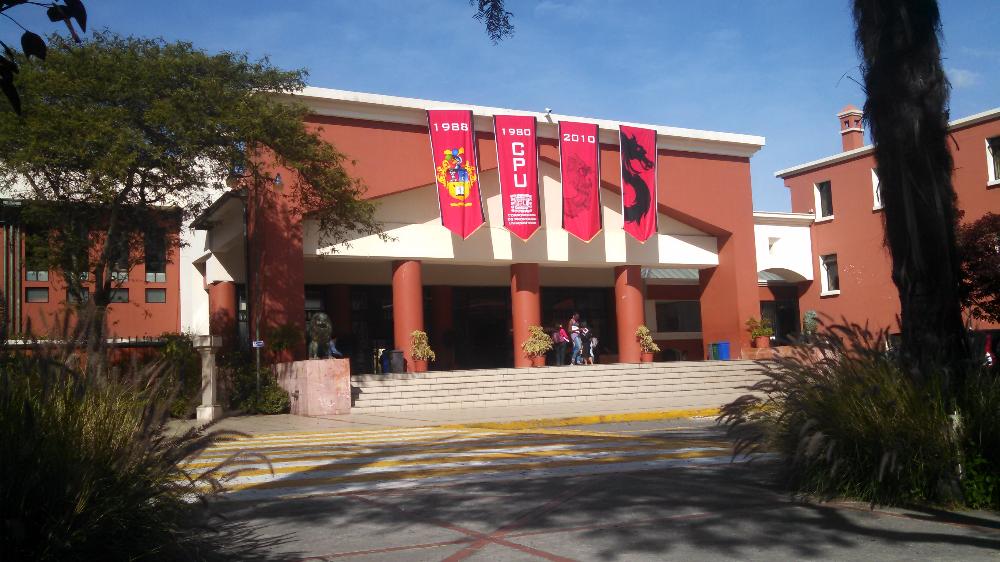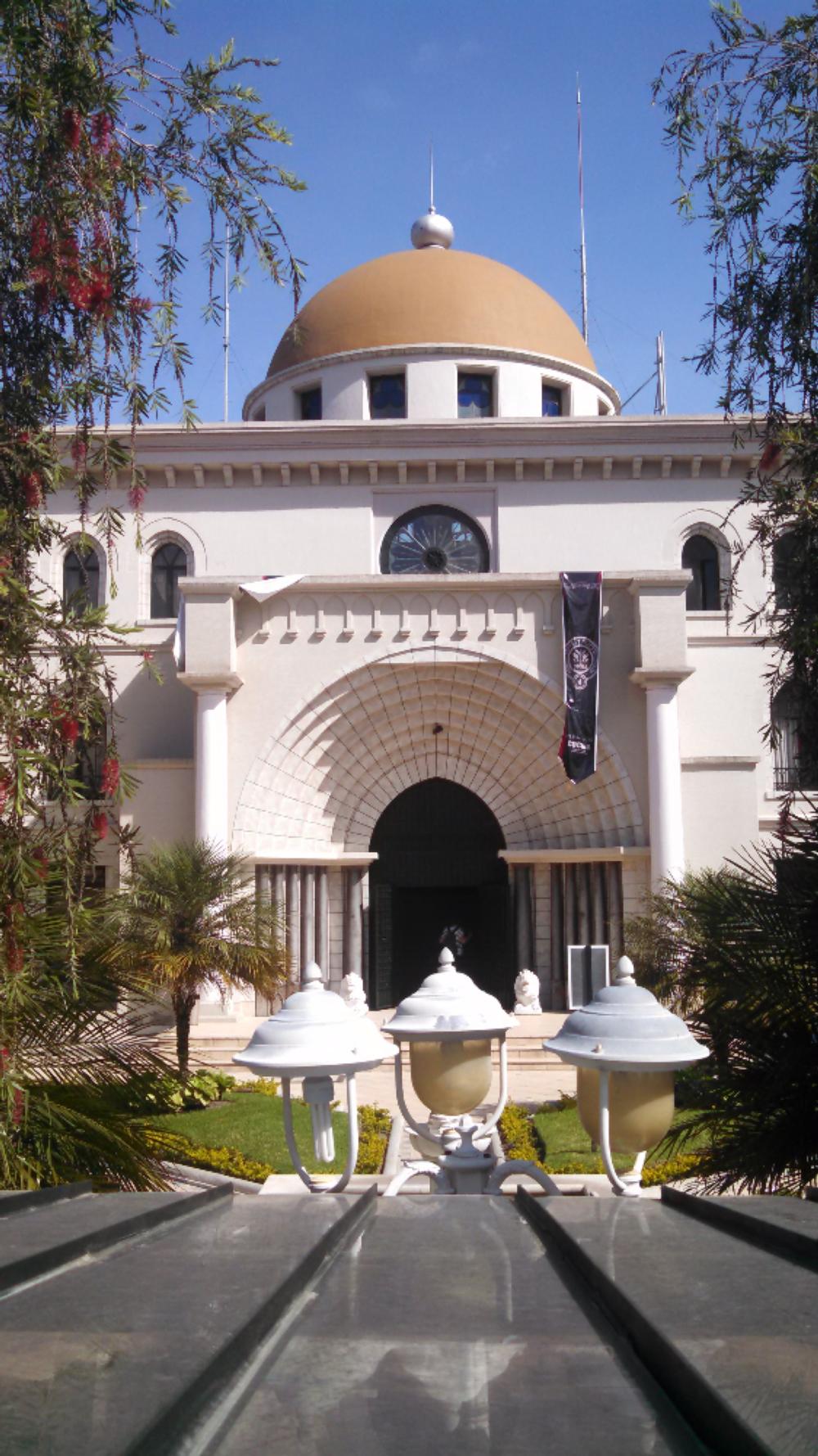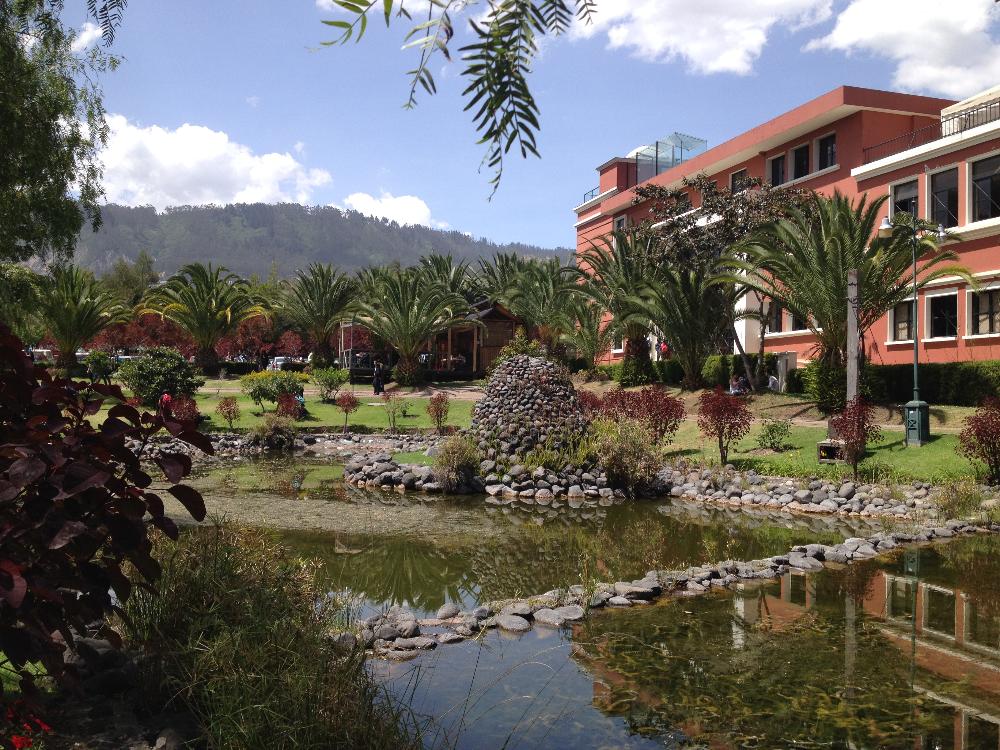 Courses

As an enrolled exchange student, you are able to take nearly any course available at the university. Depending on the course, you may be with all international students, a mix of international and Ecuadorian, or all Ecuadorian students. The majority of these classes will be taught completely in Spanish. Below are a sample of disciplines available at USFQ:

Agriculture, Anthropology, Architecture, Art, Biology, Cinema and Television, Communication/Media, Ecology, Economics/Businesses, Engineering, Food Sciences, Health/Medicine, History, Spanish, Languages, Law, Music, Physical Education, Psychology, Sociology, Veterinary Science, Women's Studies, Accounting, Chemistry, Computer Science, Education, Graphic Design, Hospitality, Human Resources, Marketing, Mathematics, Natural Resources, Philosophy, Physics, Political Science, Tourism.

For a full listing of courses, click on the following link.

Class Size

Class sizes vary, but most are small lecture-discussions of about 15-30 students that meet 2-3 times per week. Students should note that USFQ's online course system lists courses as 1 credit hour more than their Illinois course equivalents. For example, a class that shows as 4 credit hours at USFQ will only come back as 3 credit hours at UIUC, and a class that shows as 3 credit hours at USFQ will only come back as 2 credit hours at UIUC. Students with credit-hour requirements for financial aid or scholarships should keep this in mind when planning their schedules.

Language

Courses as USFQ are primarily taught in Spanish. Courses in English are available, along with courses to learn other languages such as Quichua, Chinese, French, and more.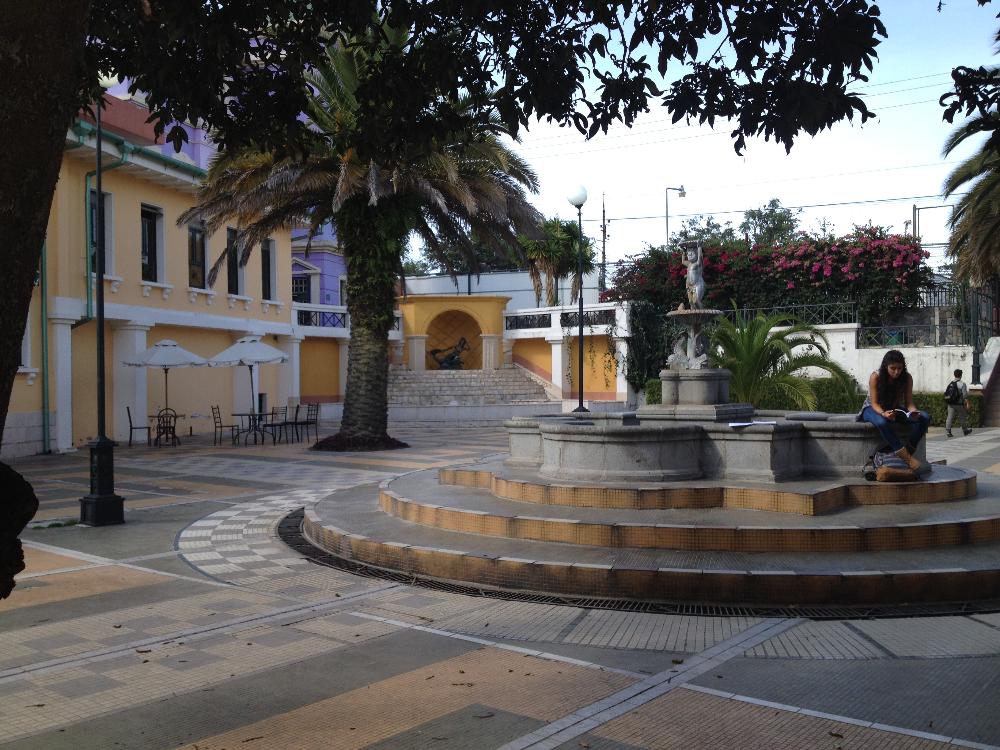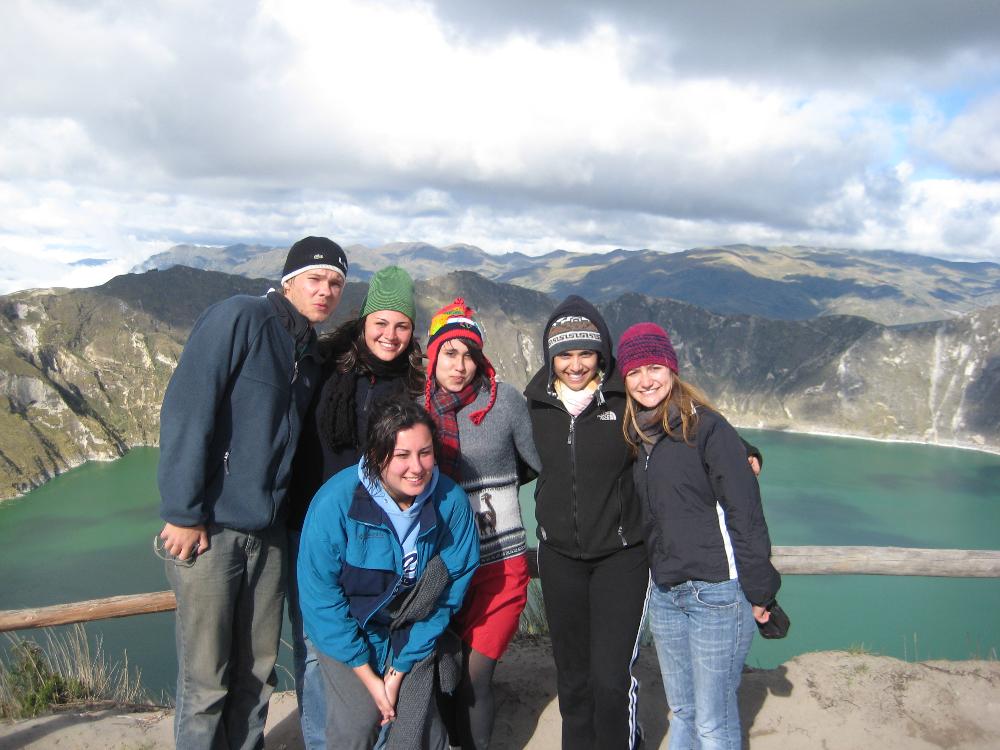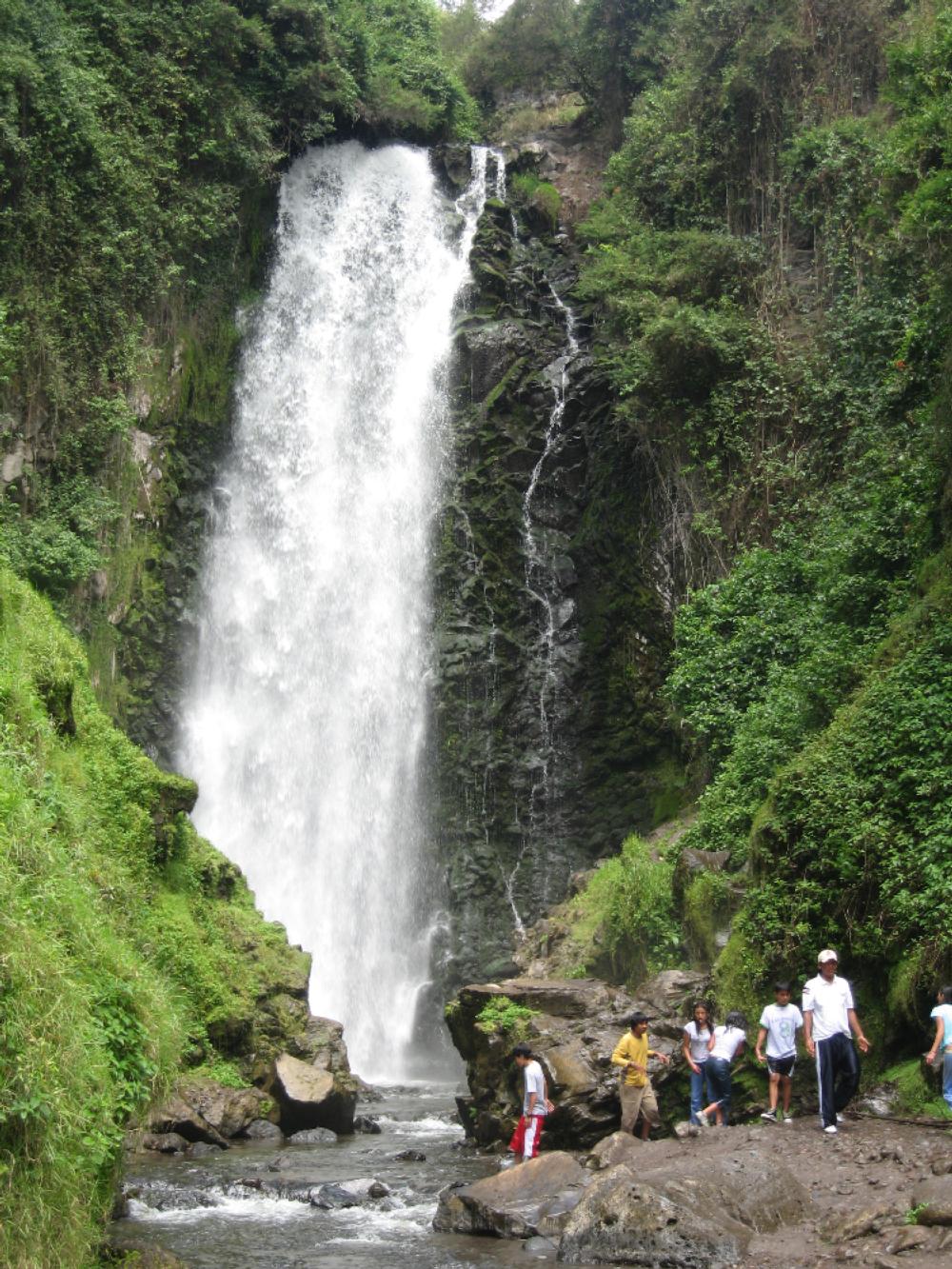 Experiential Learning / Volunteer Opportunities

Volunteering is an important part of our program. A majority of students in previous semesters have sought further integration in Ecuadorian life by volunteering in organizations dealing with issues of environmental protection, in women's shelters, orphanages, retirement homes, public schools and public hospitals. Our volunteer coordinator on-site can advise you on finding volunteer positions. Please note that these positions are meant to enhance your study abroad experience; they are not granted academic credit and are unpaid. For volunteer opportunities, click here: Ecuador_Volunteer.pdf

Excursions

Each semester the Office of International Programs offers international students the opportunity to participate in optional excursions to many parts of Ecuador for a nominal fee. These trips can be for the day, weekend, or even a week. Past trips have included Tiputini, Mindo, Peru, and the Galápagos Islands. Options vary each semester.

Tiputini Biodiversity Station, located at the heart of the Yasuní National Park in the Amazon Rainforest, is a favorite trip among students. Built in one of the most pristine sections of rainforest in the world as a joint project by USFQ and a few U.S. universities, the station is only accessible by riverboat and houses researchers who need to get up close and personal to the wildlife. The station also has cabins for visitors, and every international student at USFQ has the opportunity to visit the unique research station for 4 days for an additional cost of about $400-$500 dollars. Local guides and workers will take students along trails and in boats to get a look at tropical birds, insects, dolphins, and every animal you could imagine. Tiputini is famous for being the most biodiverse place in the world, but also for the oil reserves that lie below it and threaten its preservation. Read about National Geographic's coverage of Tiputini here, and about USFQ's involvement here.
---
On-Site Support

Maria Teresa Barragan, Housing and Volunteer Coordinator
Maria Teresa Barragan, born in Riobamba, Ecuador, was the Academic Director and Resident Director of the Universidad San Francisco de Quito exchange program up until May of 2015. As an adolescent, Maria lived and studied in Baltimore, Maryland for her high school years. After studying in the States, she returned to Ecuador and received a degree from the Universidad Catolica de Quito in linguistics and became an English teacher. She received a masters degree in Intercultural Education from Newport University in California years later. In addition, she is the founder and now president (since 2005) of the Foundation FEVI (Foundation for Intercultural Education and Volunteering). The foundation works with the education of children in marginal areas of Ecuador. While Maria no longer works as the Resident Director of this program, she continues to coordinate our housing program with host families and volunteer opportunities in the community, two critical aspects of the Illinois program in Ecuador. Students will work exclusively with Maria on all issues related to these two areas.
Office of International Programs (OPI)
The mission of the Office of International Programs (OPI) is to provide services and resources to all international students that come to USFQ and to facilitate USFQ students applying for the exchange program to our partner universities abroad. Learn more about OPI by clicking here.
---
Accommodation

Students will live with an Ecuadorian family carefully selected by our housing coordinator, based on the preferences you express. Students are placed with families in Cumbayá and Lumbisí. Your host family will introduce you to Ecuadorian society and culture, and help you improve your Spanish. Past participants often cite their host family as the most beneficial and memorable aspect of their study abroad experience.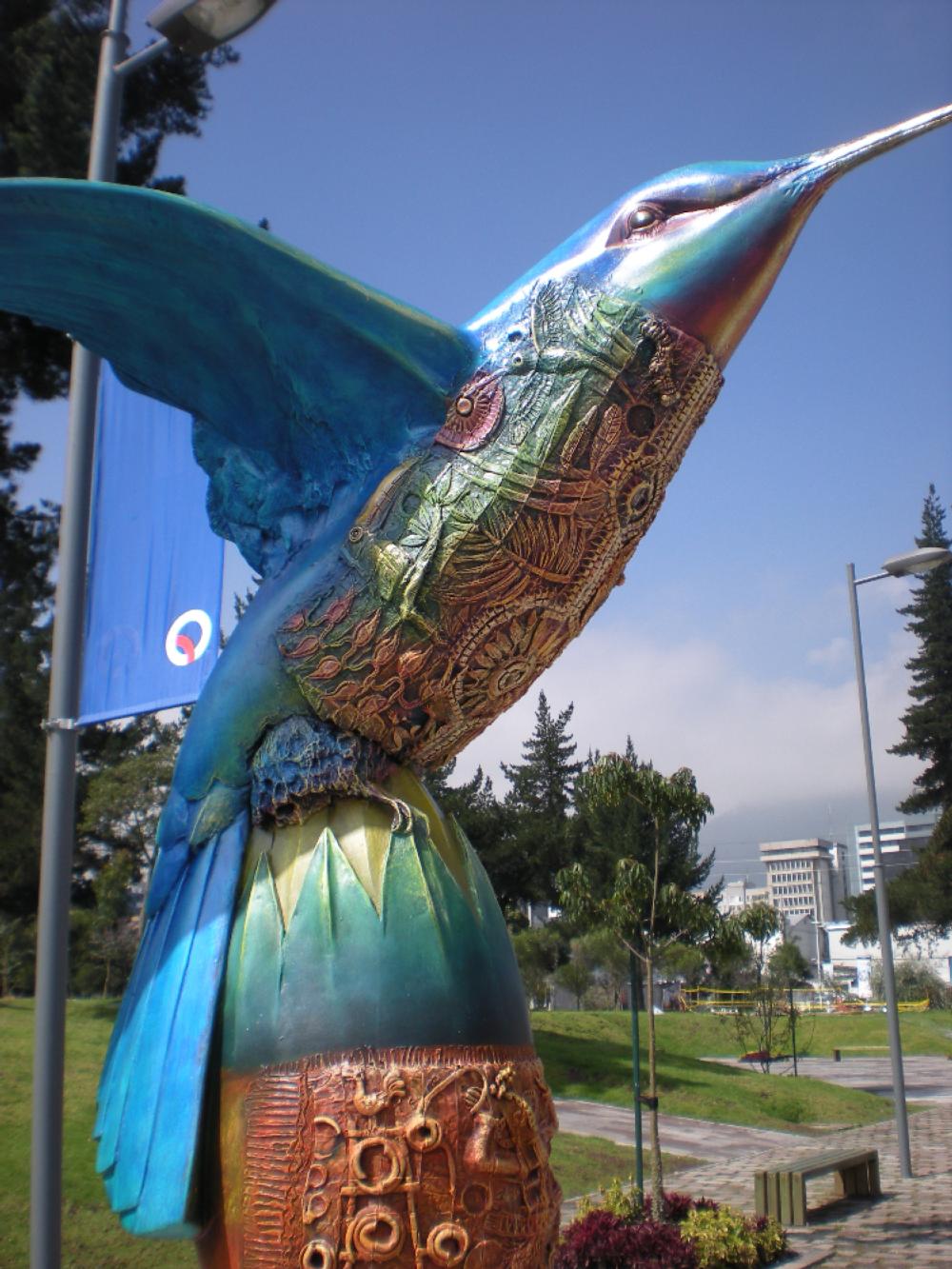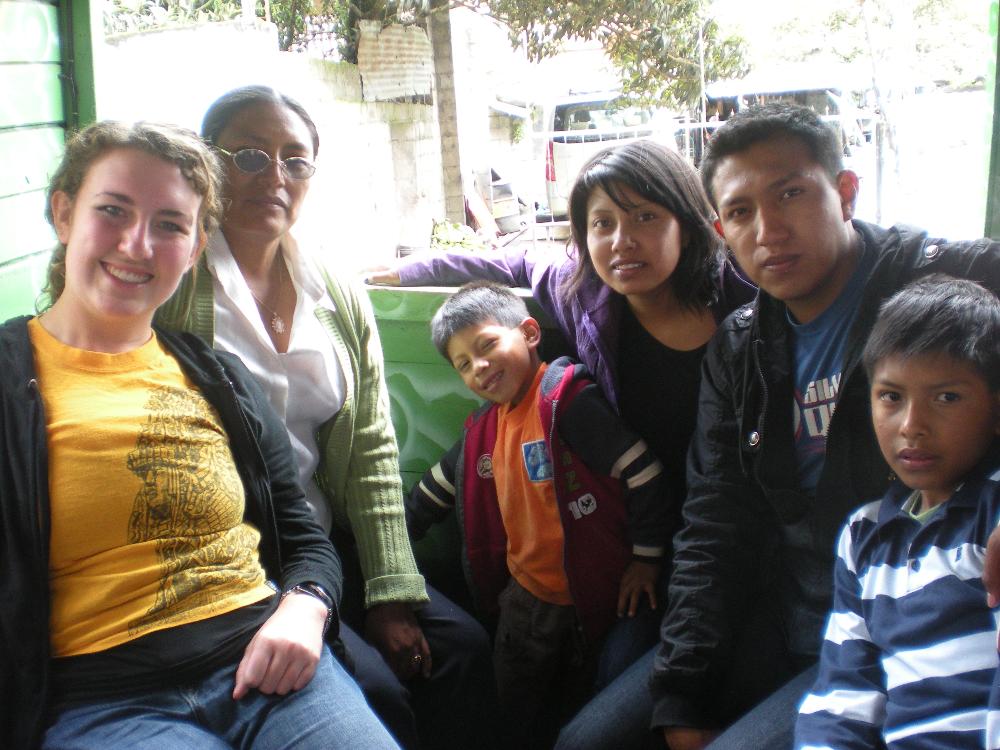 ---
Application Process

Eligibility

To be eligible to participate in this program:
Minimum 2.5 cumulative GPA

Must have completed Spanish 141 (or the equivalent) prior to the start of the program. If you have not taken any Spanish in college, you need to have completed four years of high school Spanish. If you are a heritage speaker of Spanish and have not taken a Spanish course(s), this program might be the perfect one for you -- please contact Illinois Abroad to talk about your linguistic background and goals.

Any non-Illinois student may apply to this program.
All requirements must be completed by the Study Abroad Office deadlines: online materials are due by 11:59 PM on the deadline date; paper materials are due by 4:45 PM the following business day.

Spring Semester Programs
Final Deadline: September 15

Summer/Fall/Academic Year Programs
Final Deadline: February 15
How to Apply
Please click the Apply Now button (found at the top-right of this page) to apply. Note that you will be charged a non-refundable $100 Study Abroad Systems Fee by clicking Apply Now and logging in.

This program has a two-step application process:

Step 1 .) The Study Abroad Office Application, which includes:
Letter of recommendation - done electronically (must be an academic advisor, TA or professor)

Personal essay questions

Passport photocopy

Host language essay (in Spanish)

Official transcript (eSCRIP)

Online questionnaires
Only application materials for Step 1 must be turned in by the corresponding term's deadlines as listed above.
Step 2.) The Host University application, due (TO BE COMPLETED AFTER YOU ARE NOMINATED BY AN ADVISOR IN STEP 1):
If you are nominated by the Study Abroad Office based on your application in Step 1, you will then submit a second application to the Universidad San Francisco de Quito. Your study abroad advisor will provide you with additional information, and supplemental application instructions will follow.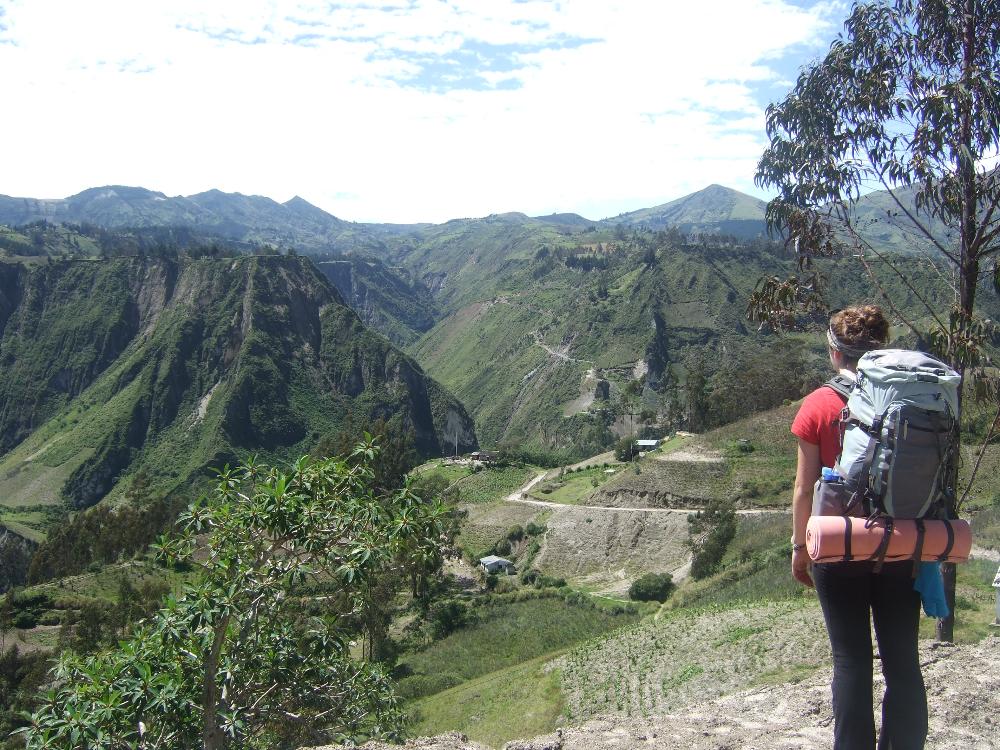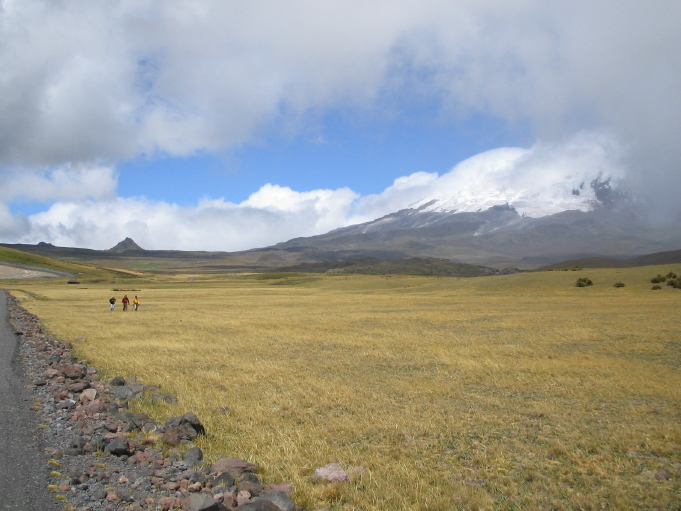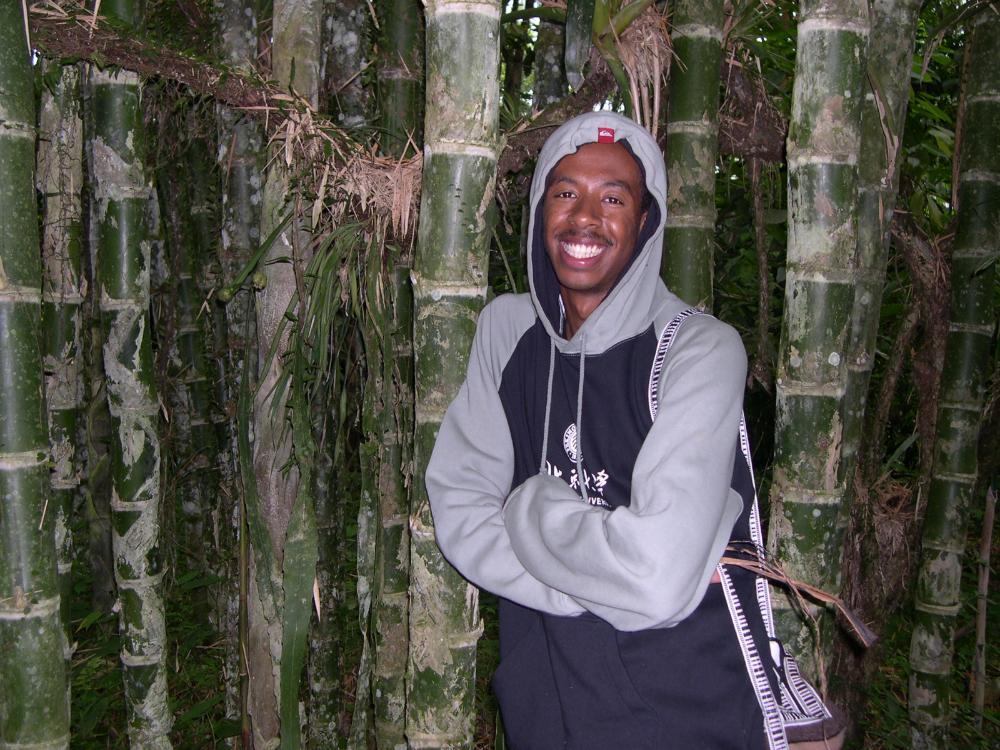 ---
Resources & Contact Information

Walk-In Advising Hours
Monday - Friday
12:00 pm - 4:00 pm
IAGE Advising and Resource Center (112 International Studies Building)

First Steps Info Sessions:
Click here for the dates and times of the First Steps Info Sessions.

Ecuador Program Advisor
Clair Bryan
sao-spainamericas@illinois.edu

Location and Mailing Address
Study Abroad Office
910 South Fifth Street
124 International Studies Building
Champaign, IL 61820
217-333-6322

(Back to top)
---
Program Dates

Please review the program dates table below:
Term

Year

App Deadline

Decision Date

Start Date

End Date

Spring Semester

2017

09/15/2016

09/16/2016

01/04/2017

05/17/2017

Fall Semester

2017

02/15/2017

02/16/2017

08/15/2017

12/21/2017

Academic Year

2017-2018

02/15/2017

02/16/2017

08/15/2017

05/18/2018

Spring Semester

2018

09/15/2017

09/15/2017

TBA

TBA


Indicates that deadline has passed