Programs

Brochure
This page is the brochure for your selected program. You can view the provided information for this program on this page and click on the available buttons for additional options.
SAO Instituto San Joaquin de Flores
-An Illinois Center for Global Learning and Engagement

---
Program Overview

Students who choose to study in Costa Rica want something different. They thought about studying in Spain but want an alternative perspective. They recognize the presence and influence of Latin American cultures in the U.S., and they recognize the personal and professional growth that will come from learning more about these cultures. They know that they will benefit from studying in a school with small class sizes and a strong support network. And they know that they will put their academic and interpersonal skills to test in a program site with caring host families, diverse volunteering opportunities, and very few tourists. You can study abroad at the Instituto San Joaquín de Flores during the summer, fall or spring semester, or the academic year.

Check out this promotional video for the Institute!
https://www.youtube.com/watch?v=P6lvzBspc1o&feature=youtu.be
---
Quick Links
Program Specific Information
General Study Abroad Information
---
Watch the First Steps Video Series or attend a First Steps Info Session



When you begin thinking about studying abroad, it's important that you review all of your resources to help you make informed decisions. What kind of housing would you like? How long would you like to go for? What region of the world is tempting you? What kind of on-site support will you need? All this and more can be found by following steps 1-4 on the Getting Started Link to make sure Instituto San Joaquín de Flores is the right program for you.

(Back to top)
---
What is an Illinois Center?
Located in various countries around the world, Illinois Centers for Global Learning and Engagement represent the premier sites for study abroad developed by the University of Illinois over the past forty years. At each Center, you encounter a personalized and guided learning experience introducing you to new languages, cultures, and academic areas. To learn more about our Illinois Center programs, click here.
(Back to top)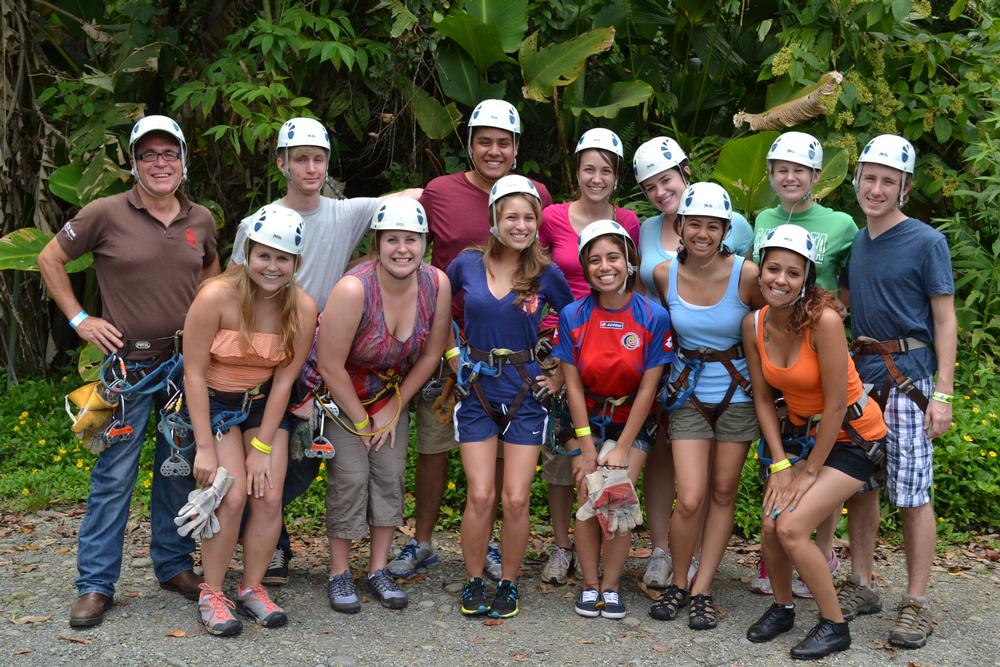 ---
The City of San Joaquin

The colonial city of San Joaquín (pronounced san hwah-keen) is located in the northwest suburbs of Costa Rica's capital city, San José, about 10 miles from downtown. San Joaquín itself is the capital city of the cantón (comparable to a U.S. county) of Flores, which has a population of approximately 16,000. Even though the country's largest city is just minutes away, San Joaquín has the relaxed and comfortable feel of a small town. You will benefit greatly from this environment as you quickly become a recognized member of the community, bumping into neighbors that are on their way to work, getting to know shop owners, and being greeted by local children while walking to school.

(Back to top)
---
Academic Environment
Where you will study
You will study in a private school called the Instituto San Joaquín de Flores, usually just called the Instituto. It specializes in the teaching of Spanish language and Latin American cultures to U.S. students.

The physical space of the Instituto is nearly as inviting as the people that work there. The structure is that of a large house, with spacious, decorated rooms and plenty of natural light. The building is surrounded by a garden thick with tropical flowers, trees, and birds. The front door opens to a living room with local artwork on the walls and a group of couches where students can be found practicing spoken Spanish or reading a newspaper. The resident director and academic director work in the adjacent set of rooms, easily accessible for questions or just to chat. Upstairs, next to one of the main classrooms, is a small kitchen where coffee, tea, and freshly cut fruit are set out on the table for a snack during breaks. While classes normally finish by mid-afternoon, you can stay in the building until early in the evening, using the Instituto as a place to finish homework, discuss questions with an instructor, or socialize with friends.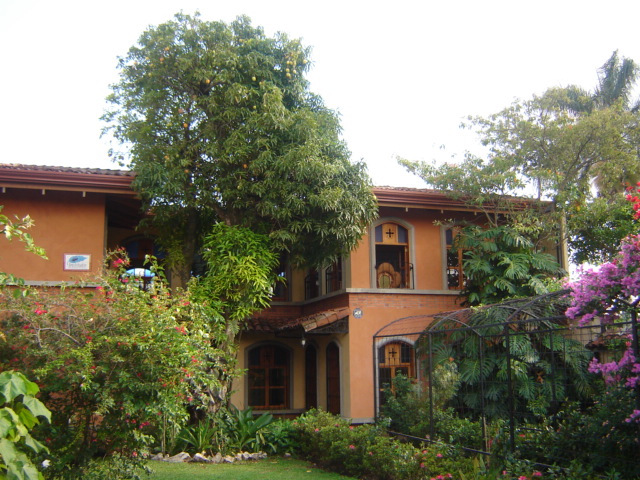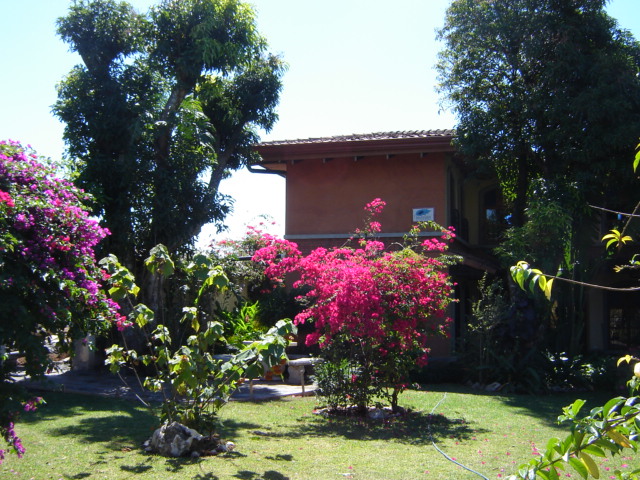 Courses

For a full listing of courses offered and their Illinois equivalencies please click the following link: SANJOAQUIN_COURSELIST.pdf
Note: As a study abroad participant through a University of Illinois approved program, once you are accepted to the program, you will be required to go through a Course Approval Process. During this process, the courses you plan on taking abroad will be evaluated by a 299 Advisor for Illinois credit (the credit can then be used to fulfill major, minor, general education, or elective credit, depending on the approval of the advisor). Details about this process will be provided once you are accepted to a program.

Class size

The Instituto offers very personalized instruction, with classes limited to around fifteen students. Local instructors will teach your courses, incorporating their academic background and life experiences into their teaching. One of the strongest components of the program is that you have the time and space to develop a connection with your instructors. The small class sizes and the friendly atmosphere of the Instituto allow you to feel comfortable and secure. This base of support allows you to focus your attention on making the most of your classes and opening up to the experiences around you.

Language

The official language of Costa Rica is Spanish. Plan to use it in all of your classes, with your host family, and around the country.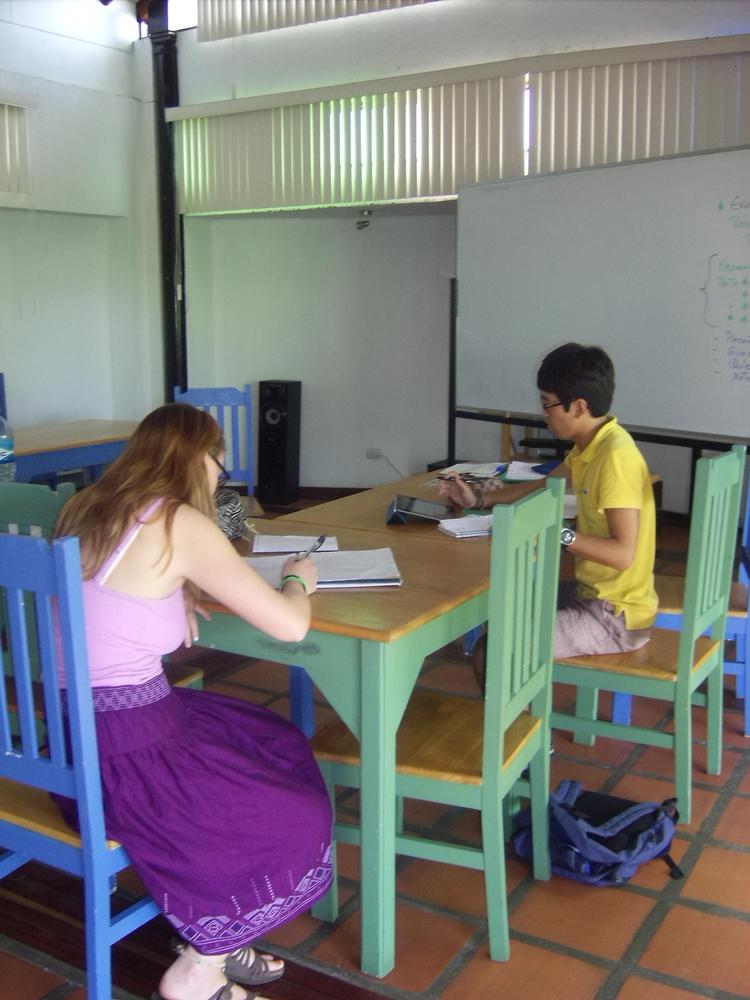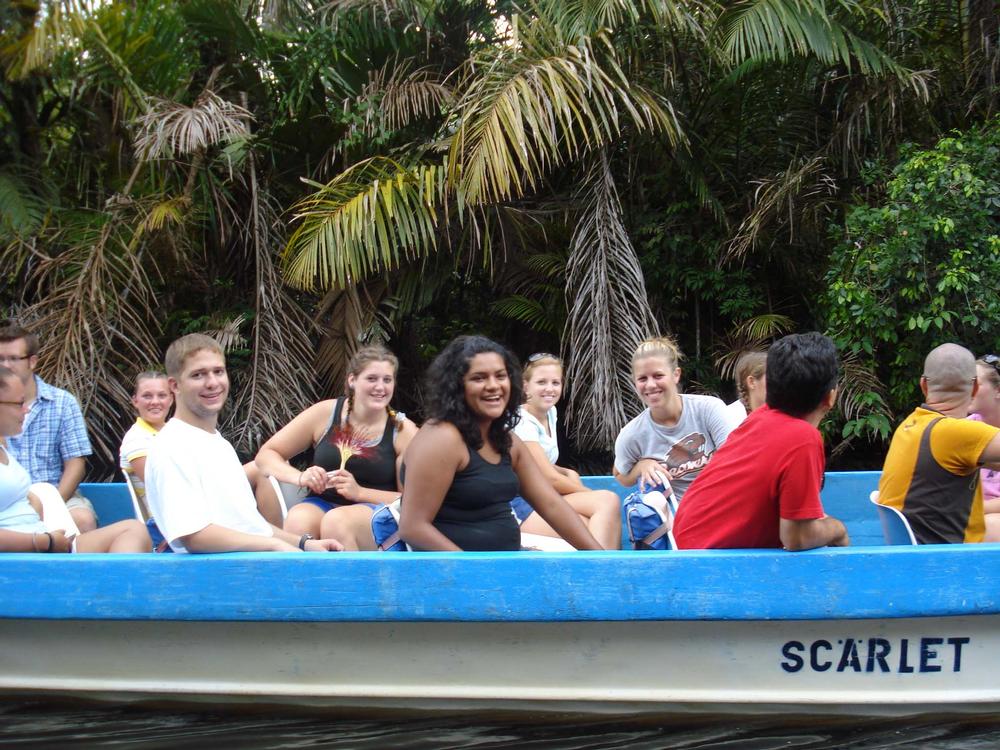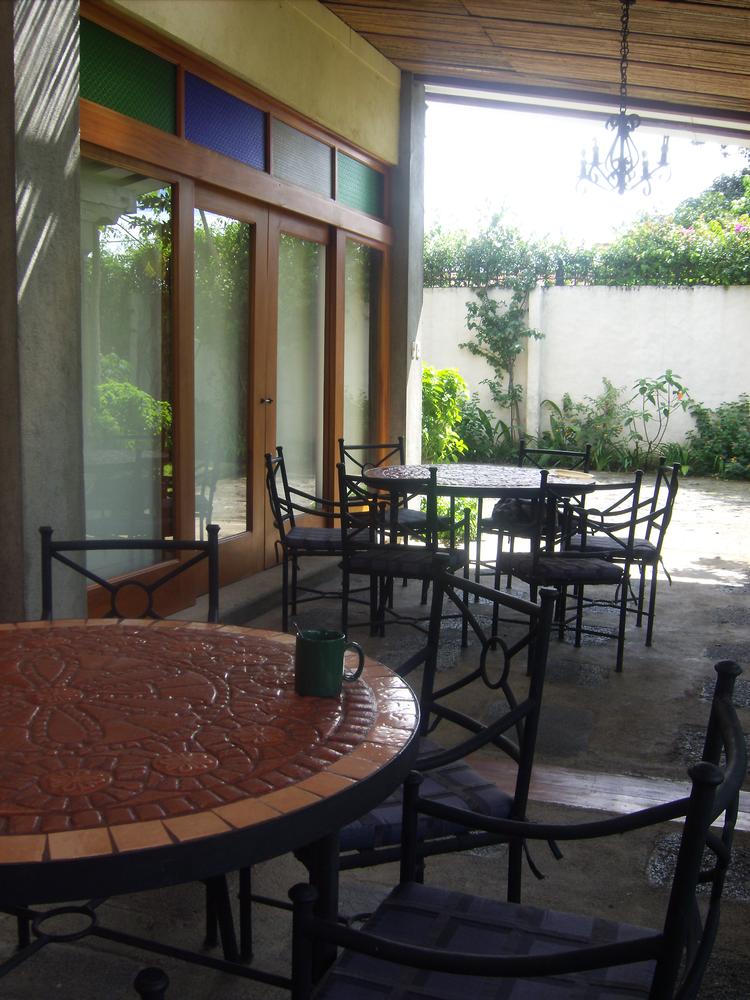 Experiential Learning/Volunteer Opportunities
Part of the central theme of the San Joaquin program is the students involvement in the community. Therefore, for one of the classes, Conversation: Community Based Learning, you will spend half the time in the community, teaching English to children and adults or participating in recreational activities with senior citizens. You'll be assisted in these integrative activities by your academic director, Ramírez.
(Back to top)
---
Onsite Support



Each Illinois Center has an onsite resident director whose purpose is to support you both inside and outside of the classroom during your time abroad.



Your resident director during your time abroad is Ana Teresa Alvarado (you can call her Ana). She has been with the Instituto since 2006. With a degree in Management and Conservation of Natural Resources from the State University for Distance Learning in Costa Rica and years of experience as a Spanish instructor and tour guide, she leads the four-day, on-site orientation and program excursions around and outside of Costa Rica. Ana also coordinates housing, matching students with a local host family and maintaining regular contact to ensure that communication is flowing. Thanks to her work, it is common for students to form a tight and lasting bond with their host families. She noted that, "It's amazing how many of the students return to Costa Rica to visit their families again. And now, with new technology, they stay in touch all the time."

(Back to top)
---

Accommodation

You will be matched with a host family for your stay in Costa Rica. We select a family for you based on your answers to a housing questionnaire that you will receive following your acceptance to the program. Life with a host family is likely one of the most full experiences that you will have while abroad, with all of its ups and downs. This is a key opportunity to experience an intimate side of how people in Costa Rica live their lives. In addition, life with a new family in a new place challenges you to develop your communication skills, flexibility, and patience with both others and yourself -- this is what studying abroad is all about!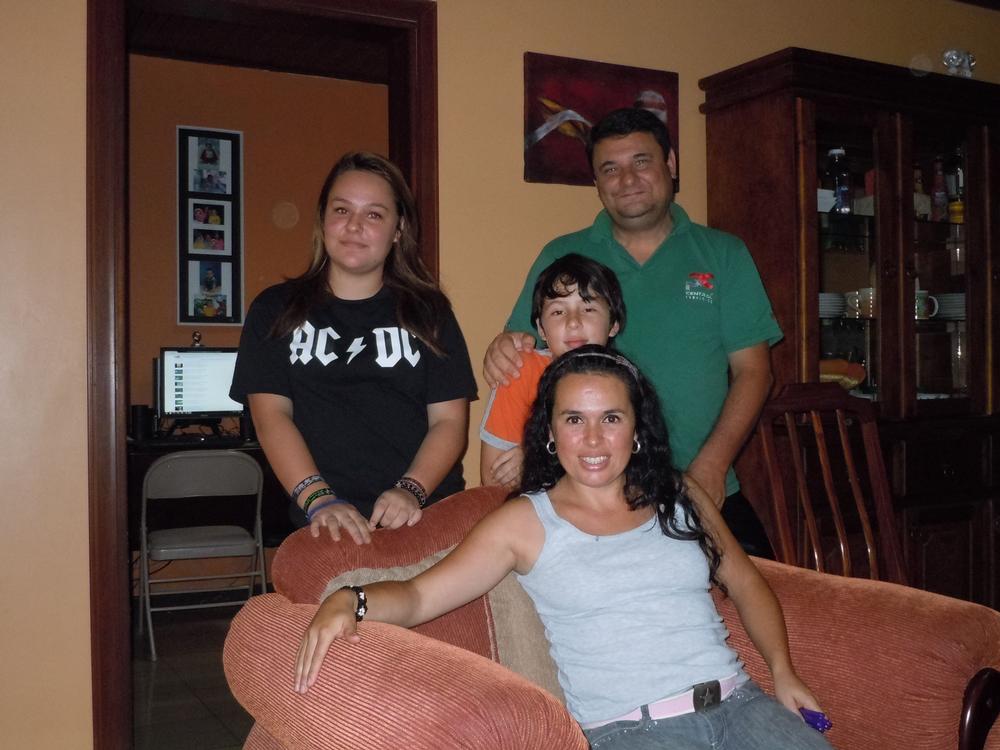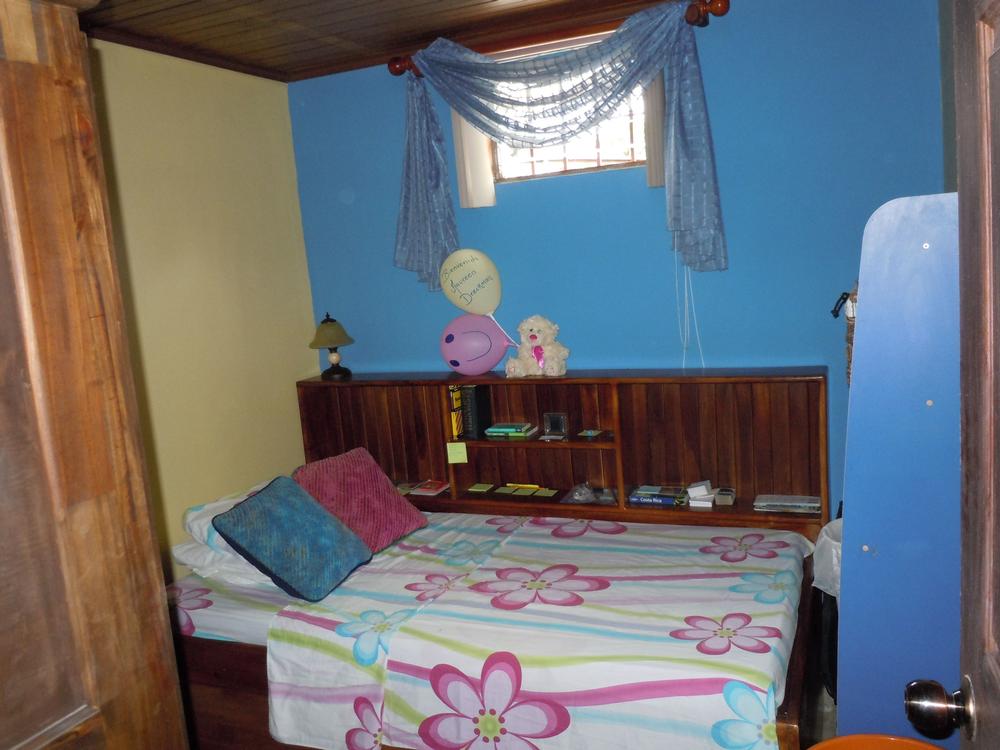 (Back to top)
---
Returned Study Abroad Student Reflections
Scanned PA Sheets
To read past students reflections about their time in Costa Rica, click the link below.
Costa Rica.pdf
Video of returnee on experience
Contact former Study Abroad students
Having trouble deciding on a location? Unsure about what to pack, or which classes to take? Send an email to someone who has been there! Our returnees love talking about their time abroad, so send them an email!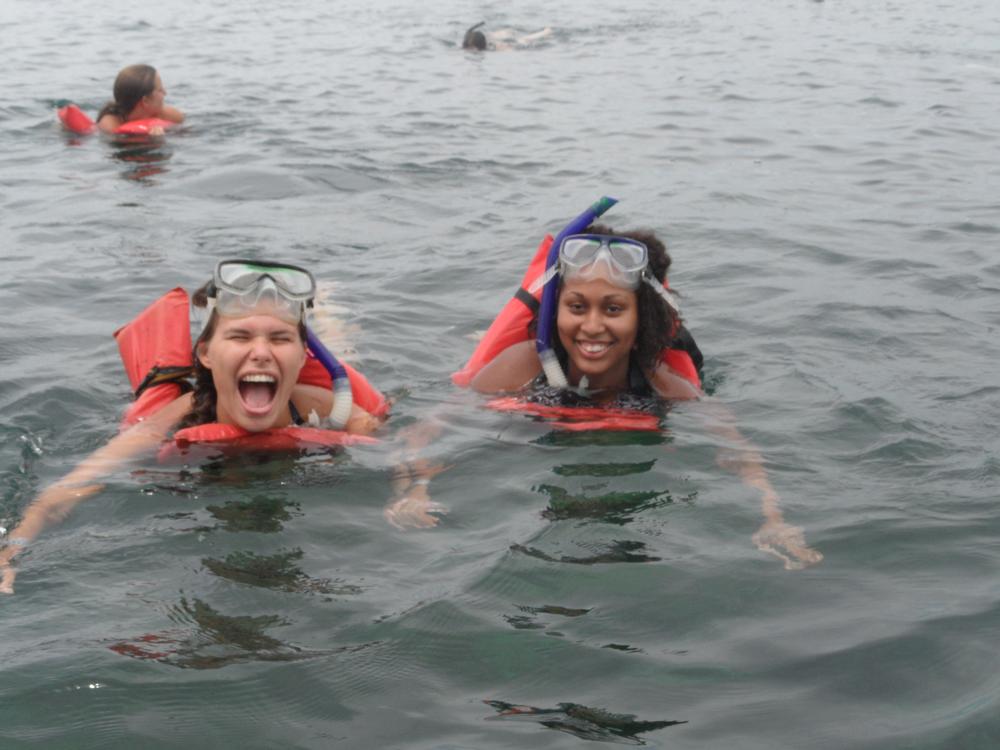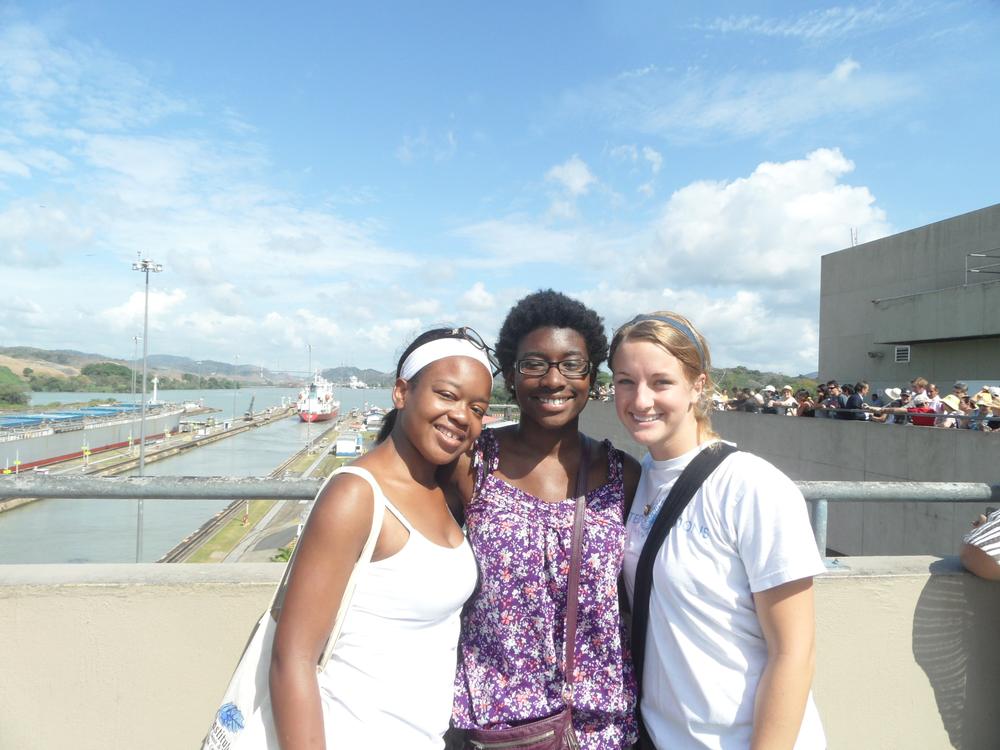 ---
Additional Program Resources
Before You Leave
The Before You Leave section on our website provides you with information on what to pack, money abroad, transportation, communicating with family members while abroad, and even what to do the day of your departure.
Country videos
Flickr
Check out our Flickr album of photos taken by students while abroad in Costa Rica!
Country links
Costa Rica Country Info

Costa Rica News Sources

Travel Info

Country CultureGram

CultureGrams are concise, reliable, and up-to-date information on more than 200 countries. They go beyond mere facts and figures and try to deliver an insider's perspective on daily life and culture, including history, customs, and lifestyles of the country in mind. Visit Costa Rica's CultureGram here!
---
Application Process
Eligibility
To participate on the program you must be a Illinois undergraduate and have a GPA of at least 2.5. You need to have completed the equivalent of four college semesters of Spanish prior to your departure. At Illinois, Spanish 140, 141, 142, or 143 count as the fourth semester. If you have not taken any Spanish in college, you need to have completed four years of high school Spanish. If you are a heritage speaker of Spanish and have not taken a Spanish course(s), this program might be the perfect one for you -- please contact the Study Abroad Office to talk about your linguistic background and goals.
Dates and Deadlines

All requirements must be completed by the Study Abroad Office deadlines: online materials are due by 11:59 PM on the deadline date; paper materials are due by 4:45 PM the following business day. Preference will be given to students applying by the priority deadlines.
Spring Semester Programs
Priority Deadline: June 15
Final Deadline: September 15

Summer/Fall/Academic Year Programs
Priority Deadline: January 15
Final Deadline: February 15
How to Apply

Please click the Create App button (found at the top-right of this page) to apply. Note that you will be charged a non-refundable $25 application fee by clicking Create App and logging in.
The Instituto San Joaquín de Flores application requires:
Official transcript

1 letter of recommendation (must be from an academic advisor, TA, or professor; does not need to be from a Spanish instructor)

Personal essay in Spanish and in English

Photocopy of passport

Signature Verification Form

Online questionnaires
Additional information and supplemental application requirements will follow once you are accepted to the program, which should ocurr within one month of the respective deadline.
(Back to top)
---
Contact Information

Teneisha Ellis
Advisor for Costa Rica
trellis@illinois.edu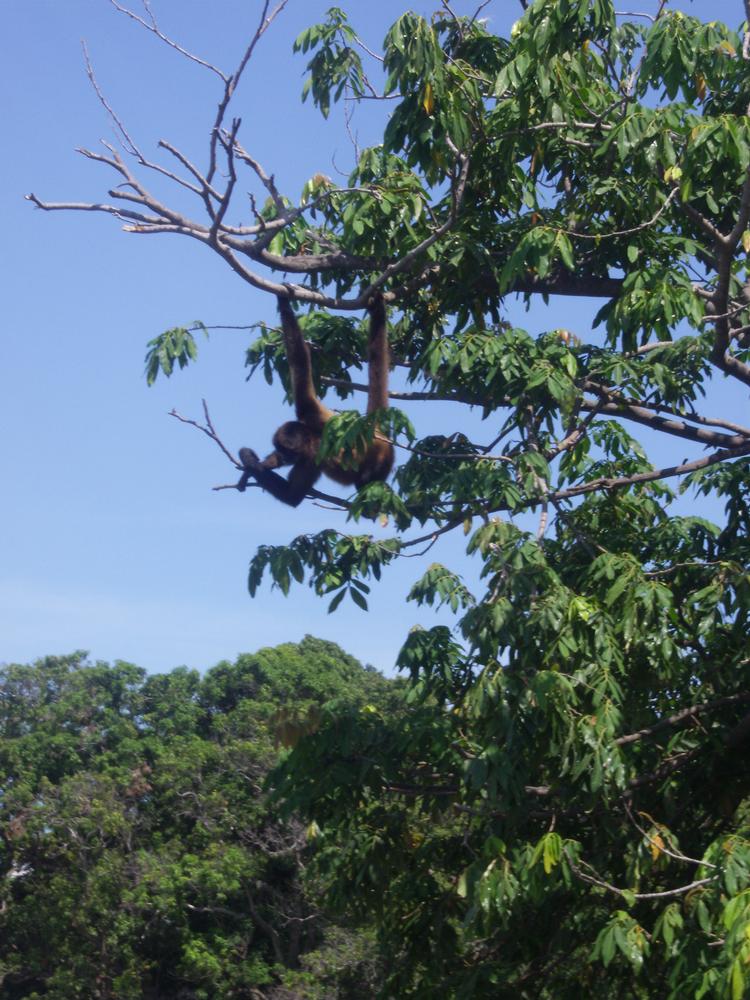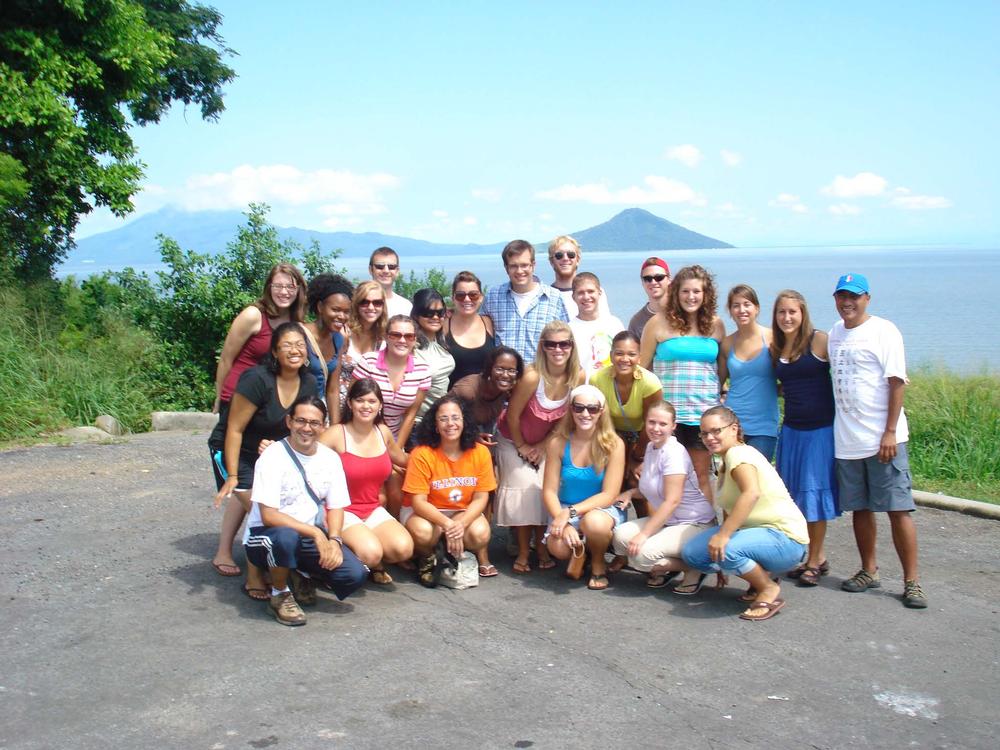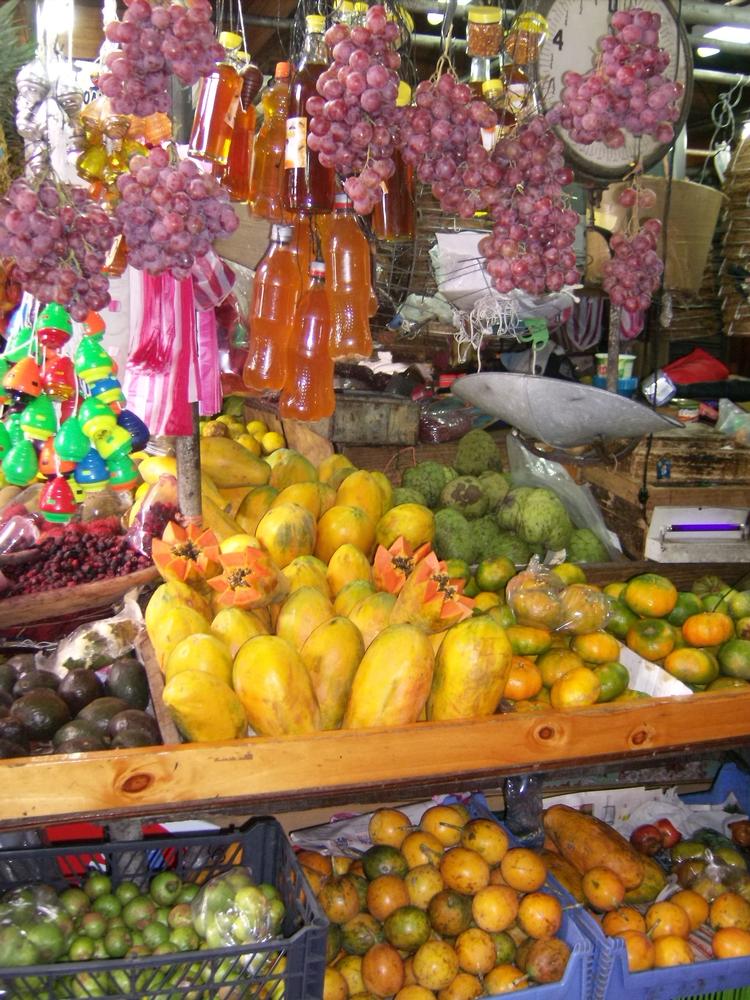 Study Abroad Office (SAO)
910 South Fifth Street
112 International Studies Building
Champaign, IL 61820
217-333-6322
sao@illinois.edu

Hours of operation: Monday through Friday from 9:00am to 4:45pm.

(Back to top)
---
Program Cost and Advance Fees
For an Unofficial Budget of this program, please scroll to the top of this page and find the box labeled "Budget Sheets," and click on the semester during which you want to participate. Please read through the Unofficial Budget information, which also includes information on Financial Aid, and Scholarships.

All students should be aware that once they are accepted to a program, they would be charged a non-refundable $305 fee to reserve their place on the program.
(Back to top)
---
Financial Aid and Scholarships
Because this program is sponsored by the University of Illinois, financial aid can be applied to the cost of the program. The amount of financial aid that is applicable to study abroad will depend on your financial aid package. Since there are many variables that determine how your financial aid package applies to study abroad, it is best that you consult with a financial aid advisor in the Office of Student Financial Aid to discuss your individual financial aid package.

In addition to financial aid, there are other alternatives to funding your time abroad. Click here to learn more about our over $850,000 in scholarship opportunities. One scholarship that everyone is eligible for is the Illinois for Illinois (I4I) Undergraduate Scolarship. For more information, click here.

For more information about general costs, please watch the First Steps Cost, Financial Aid, and Scholarship videos found here for tips and advice.

(Back to top)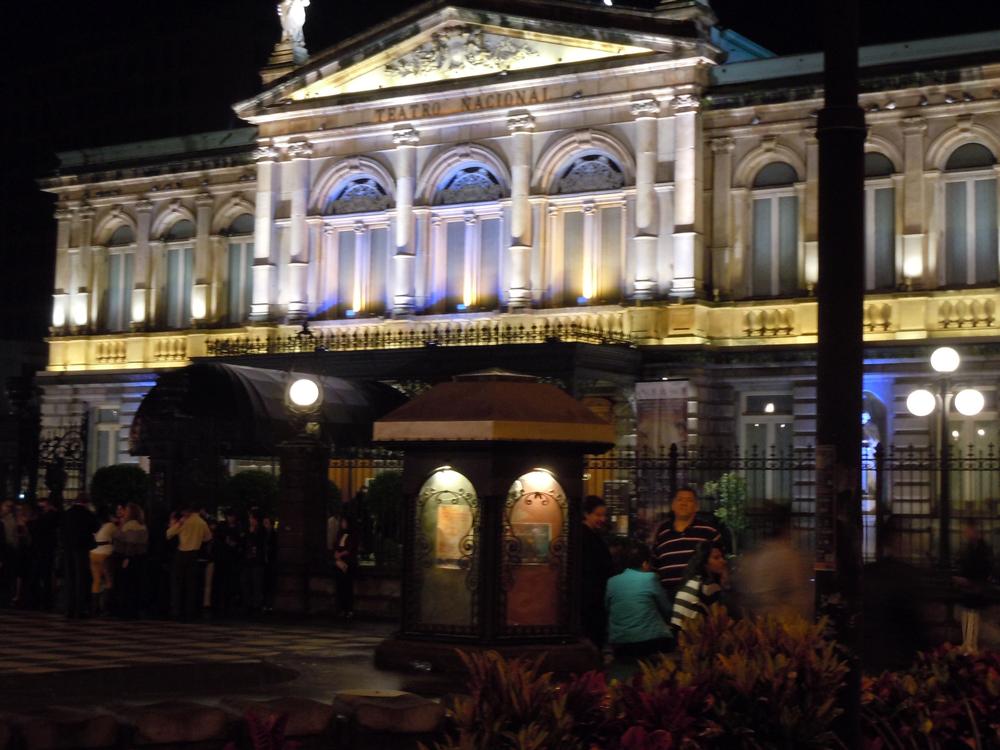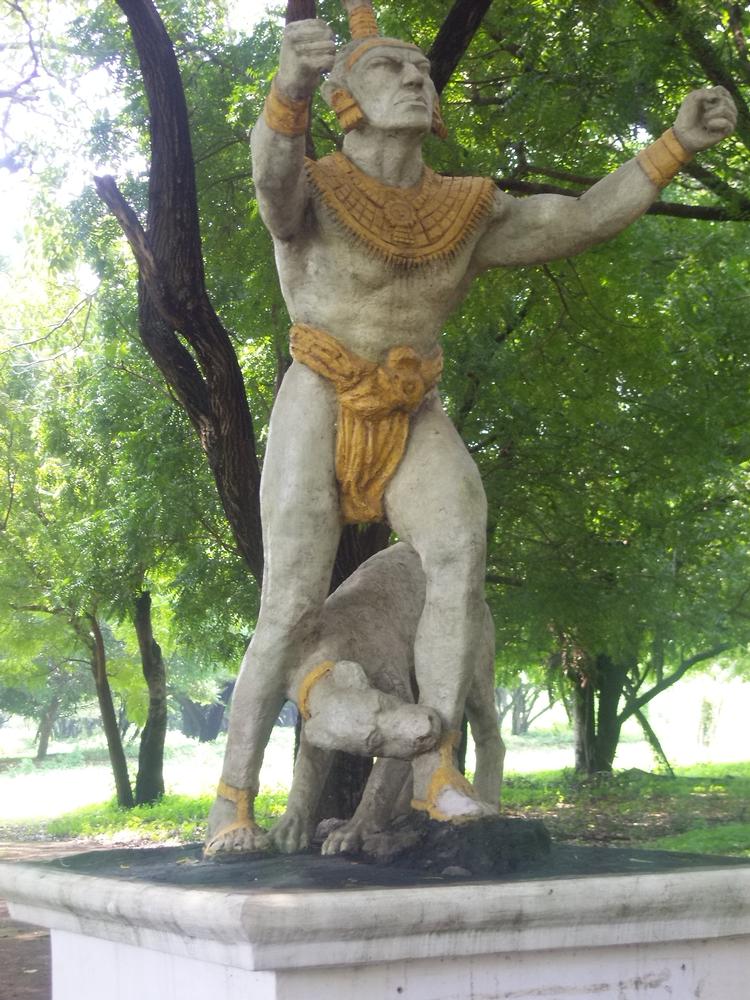 ---
Health, Safety, Pre-Departure

The health and safety of students abroad is something that the University of Illinois takes very seriously, which is why the Study Abroad Office provides services that range from international insurance coverage to a 24-hour phone line to speak to an Advisor on Duty. These services can be found on our website.

Pre-Departure Orientation
All students are required to attend an all-day Pre-Departure Orientation the semester before their term abroad. The exact date, time, and location will be given to students post-acceptance so that they can arrange for their attendance at this orientation. During this orientation, topics such as Culture Shock, health and safety scenarios, and other helpful pre-departure information will be presented. This is also a really great opportunity to talk about packing, meet other classmates on a program, and talk to returnees who have already been to the host country.
Additionally, students are required to sign off on a Health and Safety Orientation, and are encouraged to read through the Safety and Security section of our website which includes topics from road safety and keeping your valuables and money safe, to nontraditional student identities while abroad.

This link includes information on our 24-hour Emergency service, Health Matters, Insurance, and Safety and Security
(Back to top)
---

Passport/Visa Information

You must have a valid passport to participate on this program. If you do not already have a passport, or if it needs to be renewed, you must begin that process now, even before program acceptance.

You may also be required to get a visa for your program. Please consult the host country's consulate website or a visa agency to determine whether or not a visa is required to travel to your destination country or countries.

For more information on passports and visas, please visit our Passport and Visa webpage.
---
Withdrawal, Change, and Cancellation Policy

To withdraw, change, or cancel your participation in a study abroad program, please visit this link to view the Withdrawal and Refund Policy.

(Back to top)
Term

Year

App Deadline

Decision Date

Start Date

End Date

Spring Semester

2014

12/01/2013 **

Rolling Admission

01/07/2014

05/10/2014

Summer

2014

03/15/2014 **

Rolling Admission

05/13/2014

06/29/2014

Fall Semester

2014

04/01/2014 **

Rolling Admission

08/19/2014

12/14/2014

Academic Year

2014-2015

04/01/2014 **

Rolling Admission

08/19/2014

05/17/2015

Spring Semester

2015

09/15/2014

09/15/2014

01/13/2015

05/17/2015


** Indicates rolling admission application process. Applicants will be immediately notified of acceptance into this program and be able to complete post-decision materials prior to the term's application deadline.

Indicates that deadline has passed