Programs

Brochure
This page is the brochure for your selected program. You can view the provided information for this program on this page and click on the available buttons for additional options.
IAGE Illinois in Costa Rica: Spanish, Culture, and Community
San Joaquin, Costa Rica
(Outgoing Program)
---
Program Overview

Students who choose to study in Costa Rica want something different. They thought about studying in Spain but want an alternative perspective. They recognize the presence and influence of Latin American cultures in the U.S., and they recognize the personal and professional growth that will come from learning more about these cultures. They know that they will benefit from studying in a school with small class sizes and a strong support network. And they know that they will put their academic and interpersonal skills to test in a program site with caring host families, diverse volunteering opportunities, and very few tourists. All of the courses offered on this program are pre-approved by the Spanish Department, making this program is an excellent fit for Spanish majors and minors. Available fall, spring, summer, and academic year terms.

Check out this promotional video for the Institute!
---
Quick Links
Program Specific Information
General Study Abroad Information
---
Academic Environment
Where you will study
This is truly Illinois in Costa Rica. You will study in a private school called the Instituto San Joaquín de Flores, usually just called "the Instituto." It was founded 12 years ago by alumni of the University of Illinois, Teresita Camacho and Henry Soto. It specializes in the teaching of Spanish language, Latin American cultures, and environment to Illinois and other U.S. students. The physical space of the Instituto is nearly as inviting as the people that work there. The structure is that of a large house, with spacious, decorated rooms and plenty of natural light. The building is surrounded by a garden thick with tropical flowers, trees, and birds. The front door opens to a living room with local artwork on the walls and a group of couches where students can be found practicing spoken Spanish or reading a newspaper. The Instituto is not a large sprawling campus that is difficult to navigate. Instead, it feels like home with small classrooms, photos of past Illinois students on the wall, and a kitchen where you can grab some fresh fruit and coffee or tea. You will get to know your teachers well and the on-site program staff have their offices right down the hall.

Located in San Joaquín, a tranquil suburb of the capital city San José, the surrounding area is as easy to navigate as the Instituto itself. You can walk to school from your host family's house and get something to eat with friends at local restaurants across the street. This is your perfect introduction to life in Latin America.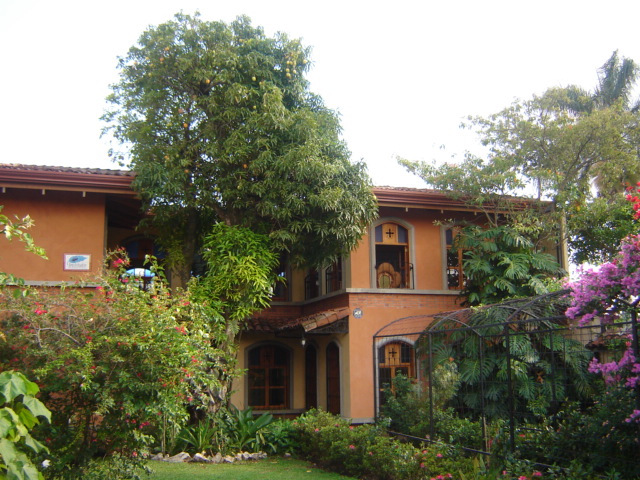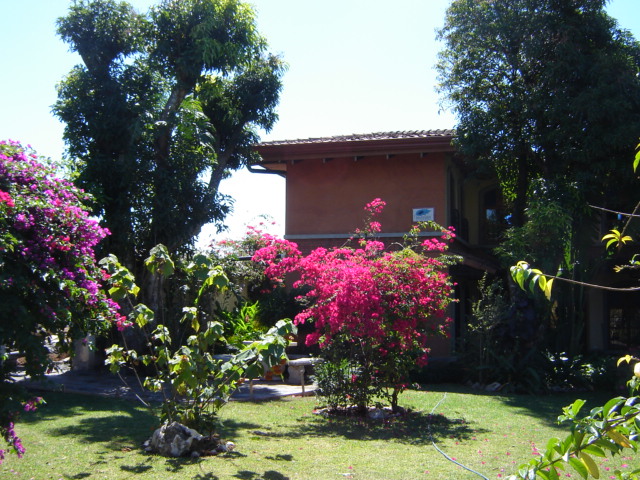 Courses


Class size

The Instituto offers very personalized instruction, with classes limited to around fifteen students. Local instructors will teach your courses, incorporating their academic background and life experiences into their teaching. One of the strongest components of the program is that you have the time and space to develop a connection with your instructors. The small class sizes and the friendly atmosphere of the Instituto allow you to feel comfortable and secure. This base of support allows you to focus your attention on making the most of your classes and opening up to the experiences around you.

Language

The official language of Costa Rica is Spanish. Plan to use it in all of your classes, with your host family, and around the country.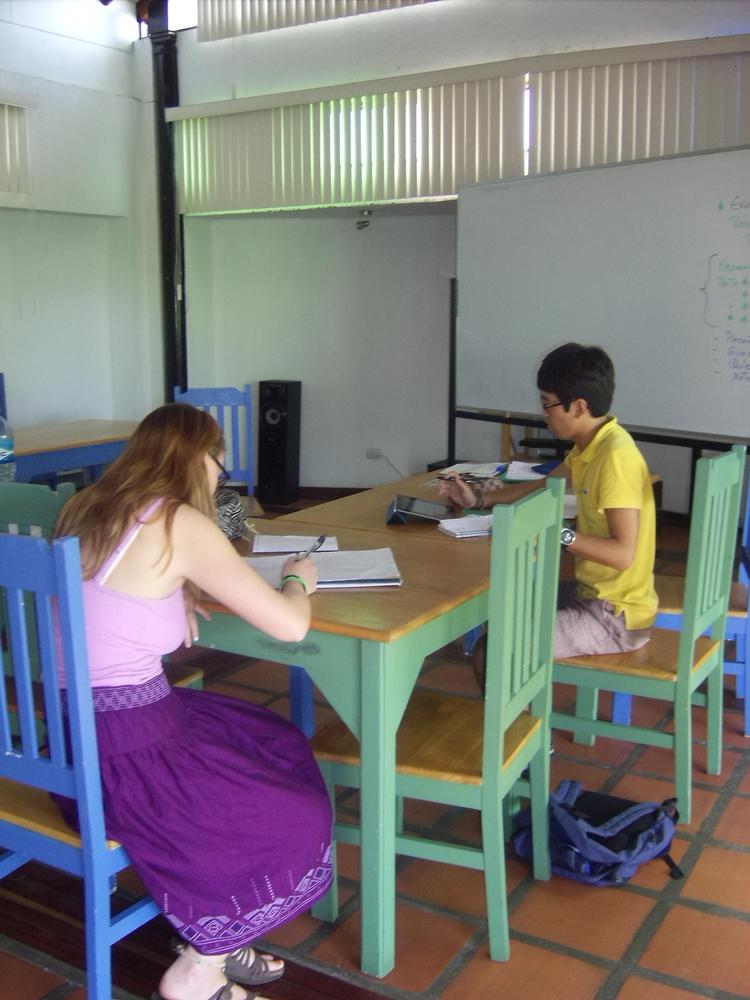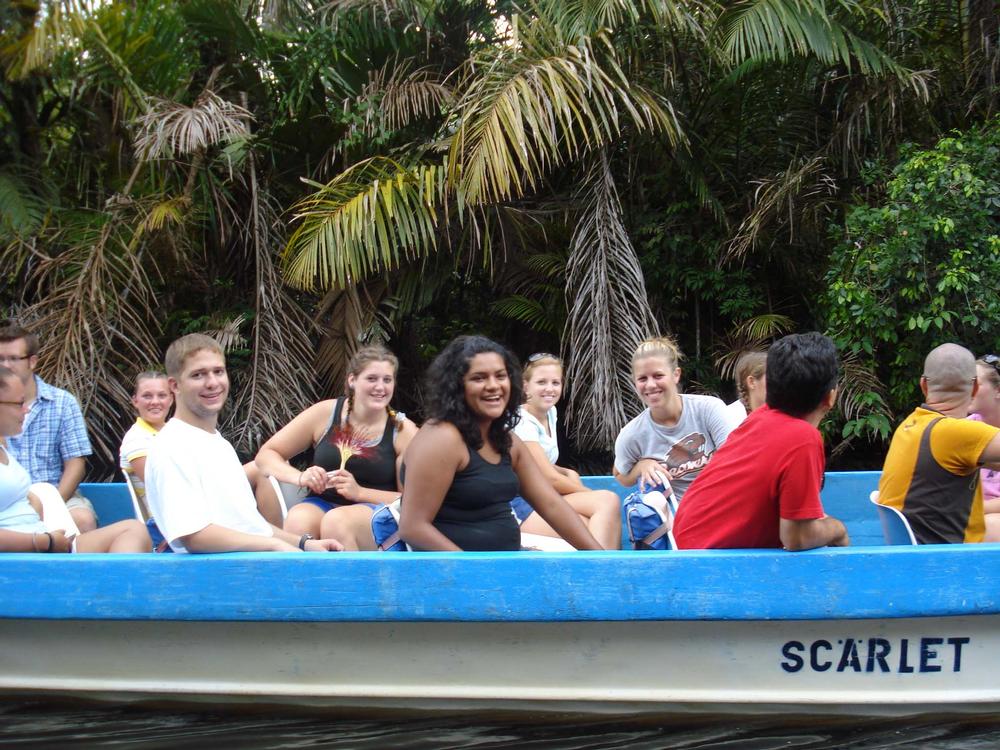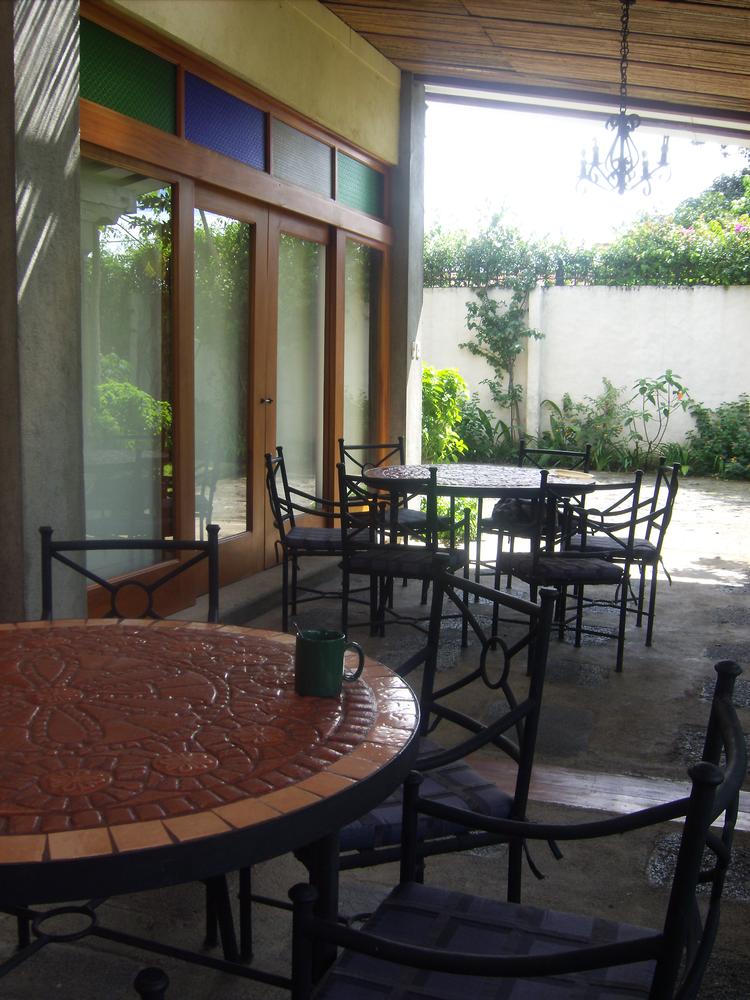 Experiential Learning/Volunteer Opportunities
Part of the central theme of the San Joaquin program is the students involvement in the community. Therefore, for one of the classes, Conversation: Community Based Learning, you will spend half the time in the community, teaching English to children and adults or participating in recreational activities with senior citizens.
Excursions
To grasp the environmental and cultural diversity of Costa Rica, you need to get out of the classroom. There are several excursions built into the program and its coursework. These range from one-day trips in the mountainous areas close to San José, cultural excursions around the capital, San Jose, and to other main cities of Costa Rica, multi-day trips to other parts of the country, and during the semester program, an extended excursion to either Nicaragua or Panamá.
(Back to top)
---
Onsite Support
Illinois has onsite directors who are there to support you both inside and outside of the classroom during your time abroad. Their offices are right inside the Instituto, just down the hall from your classrooms.

Ana Teresa Alvarado, Resident Director
Ana Teresa Alvarado (you can call her Ana) has been with the Instituto since 2006. With a degree in Management and Conservation of Natural Resources from the State University for Distance Learning in Costa Rica and years of experience as a Spanish instructor and tour guide, she leads the four-day, on-site orientation and program excursions around and outside of Costa Rica. Ana also coordinates housing, matching students with a local host family and maintaining regular contact to ensure that communication is flowing. Thanks to her work, it is common for students to form a tight and lasting bond with their host families. She noted that, "It's amazing how many of the students return to Costa Rica to visit their families again. And now, with new technology, they stay in touch all the time."
David Pérez Retana, Academic Director
David has been with the Institute since 2008 as a teacher. However, for the last two years, he has been the academic director. With a degree in Philology and a master degree in Linguistics from the Universidad de Costa Rica, he teaches Phonology and Linguistics, which he combines with his work as the academic director and coordinating students' community service projects. David is always working to maintain the quality of the classes and the excellence of the faculty members, but especially he is working for the satisfaction of the students.
---
You will be matched with a host family for your stay in Costa Rica. We select a family for you based on your answers to a housing questionnaire that you will receive following your acceptance to the program. Life with a host family is likely one of the most full experiences that you will have while abroad, with all of its ups and downs. This is a key opportunity to experience an intimate side of how people in Costa Rica live their lives. In addition, life with a new family in a new place challenges you to develop your communication skills, flexibility, and patience with both others and yourself -- this is what studying abroad is all about!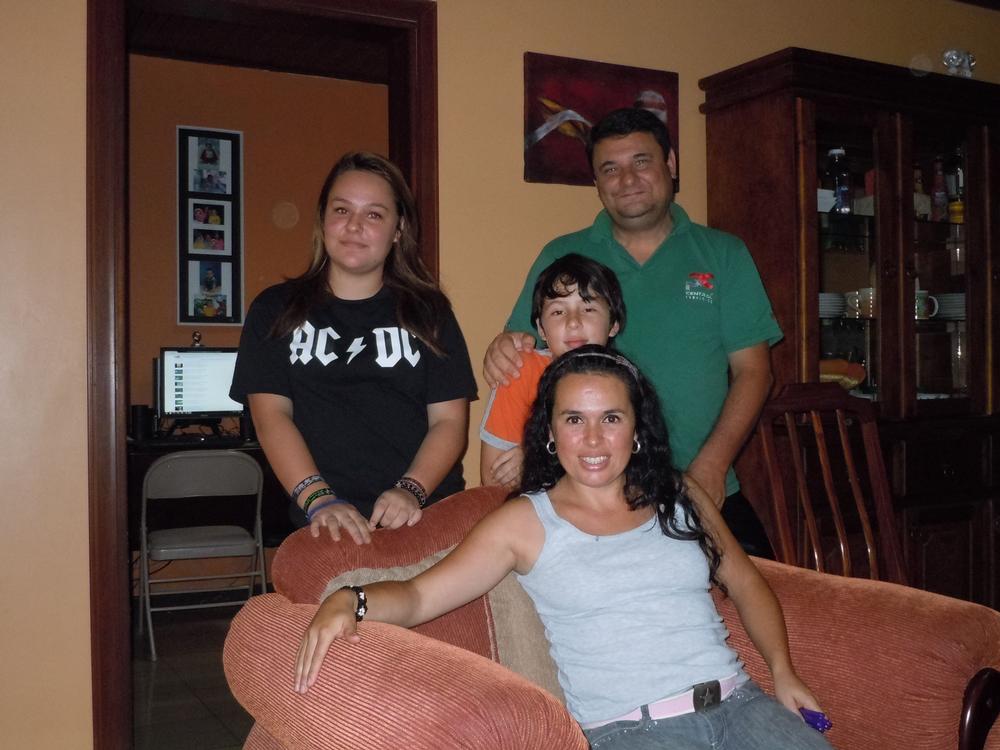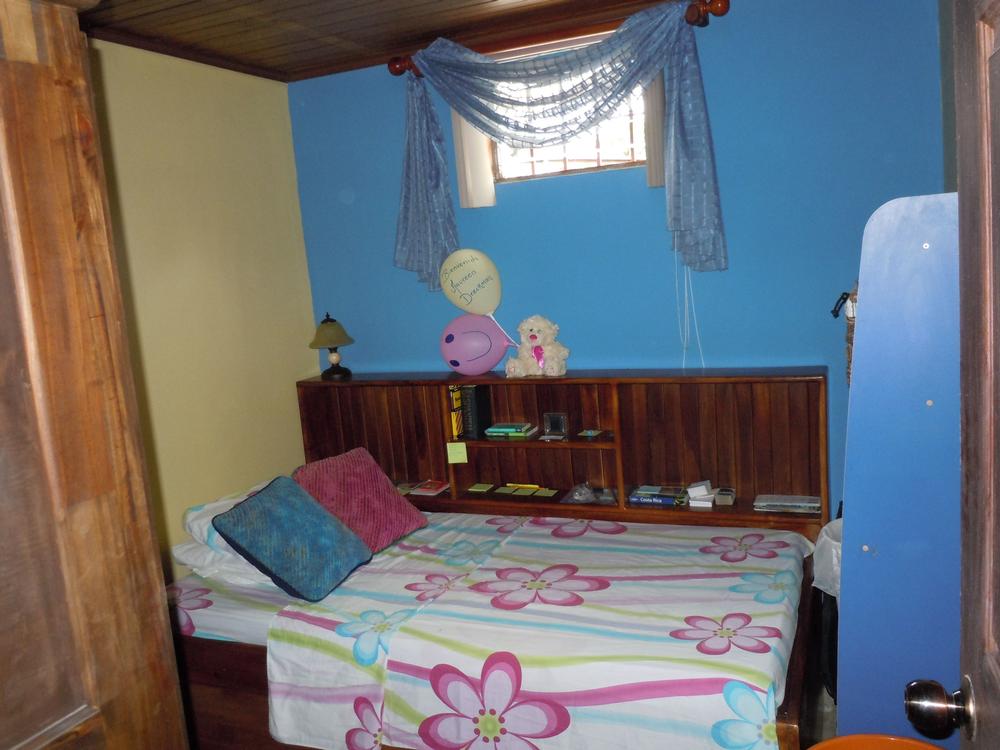 ---
2.5 cumulative GPA required

Must have completed Spanish 141 (or the equivalent) prior to the start of the program. If you have not taken any Spanish in college, you need to have completed four years of high school Spanish. If you are a heritage speaker of Spanish and have not taken a Spanish course(s), this program might be the perfect one for you -- please contact the Study Abroad Office to talk about your linguistic background and goals.

The only non-Illinois students that may apply to this program are students from University of Illinois-Chicago and University of Illinois-Springfield.
Dates and Deadlines

All requirements must be completed by the Study Abroad Office deadlines: online materials are due by 11:59 PM on the deadline date; paper materials are due by 4:45 PM the following business day.
Spring Semester Programs
Final Deadline: September 15

Summer/Fall/Academic Year Programs
Final Deadline: February 15

How to Apply

Please click the Apply Now button (found at the top-right of this page) to apply. Note that you will be charged a non-refundable $50 application fee by clicking Apply Now and logging in.
The San Joaquín de Flores application requires:
Letter of recommendation - done electronically (must be an academic advisor, TA or professor)

Host language essay (in Spanish)

Official transcript (eSCRIP)
Additional information and supplemental application requirements will follow once you are accepted to the program, which should ocurr within one month of the respective deadline.
---

Walk-In Advising Hours
Monday - Friday
12:00 pm - 4:00 pm
Study Abroad Office Resource Center (112 International Studies Building)

First Steps Info Sessions:
Click here for the dates and times of the First Steps Info Sessions.

Costa Rica Program Advisor
Clair Bryan
sao-spainamericas@illinois.edu

Location and Mailing Address
Study Abroad Office
910 South Fifth Street
112 International Studies Building
Champaign, IL 61820
217-333-6322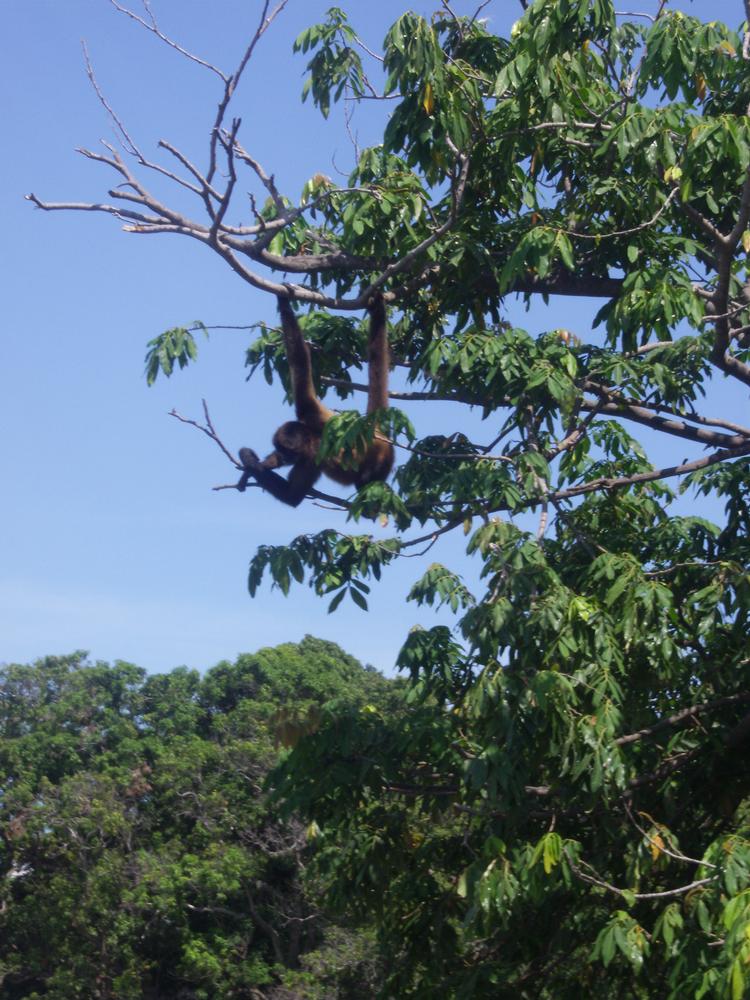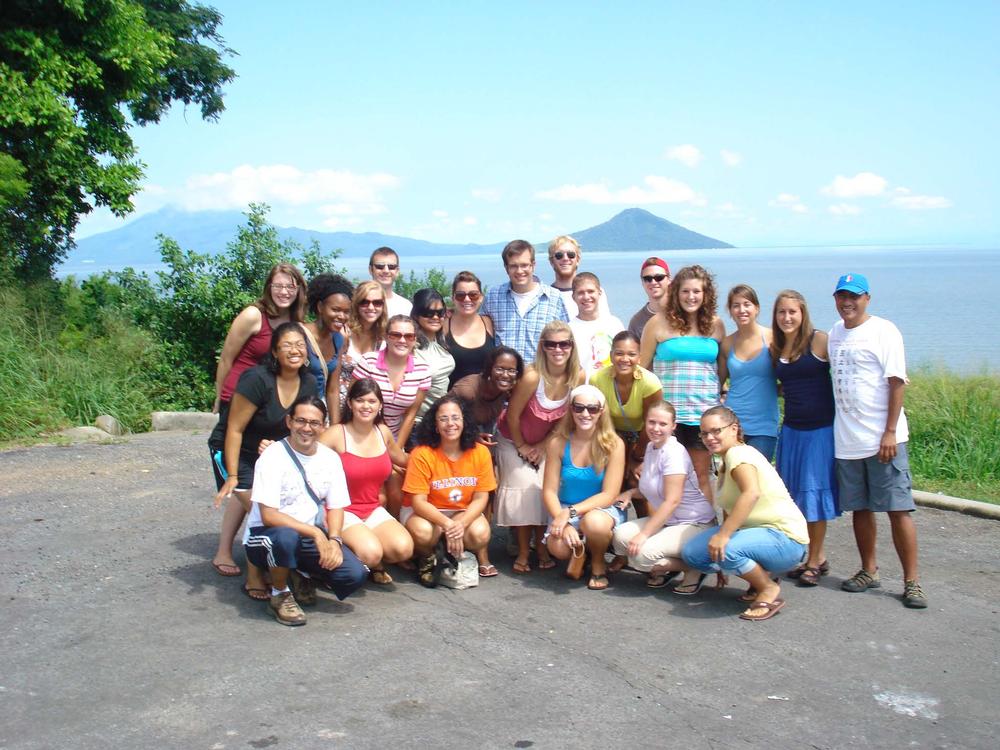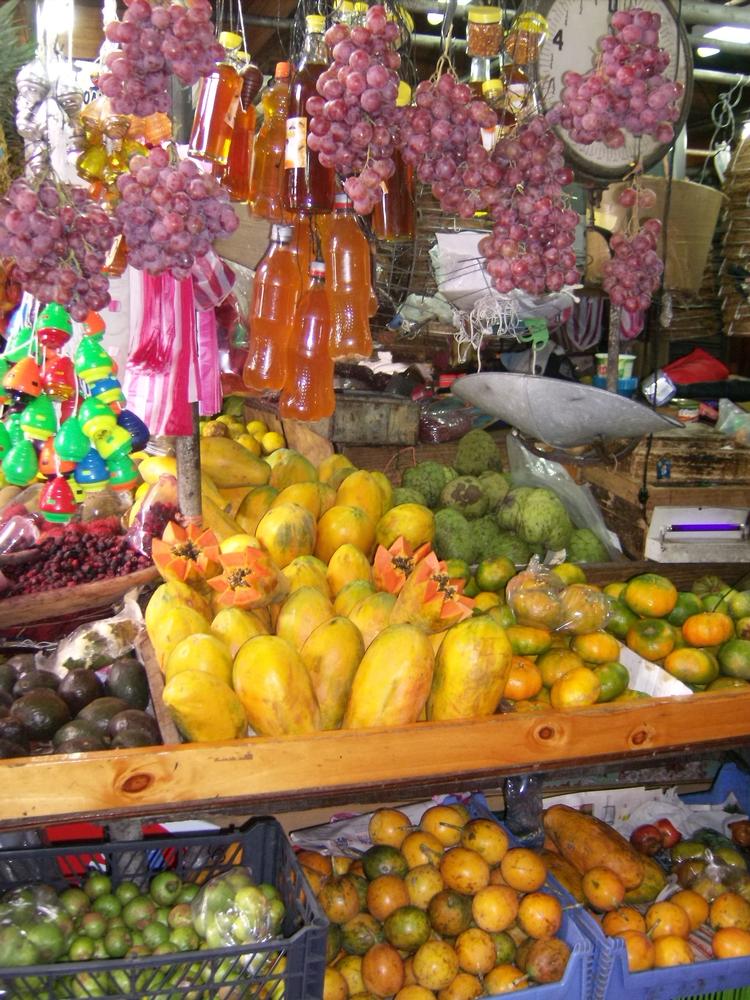 ---
Program Dates

Please review the program dates table below:
Term

Year

App Deadline

Decision Date

Start Date

End Date

Fall Semester

2016

02/15/2016

02/15/2016

08/23/2016

12/16/2016

Summer

2016

02/15/2016

02/15/2016

05/17/2016

07/03/2016

Academic Year

2016-2017

02/15/2016

02/15/2016

TBA

TBA

Spring Semester

2017

09/15/2016

09/16/2016

01/10/2017

05/14/2017

Fall Semester

2017

02/15/2017

02/15/2017

TBA

TBA

Summer

2017

02/15/2017

02/15/2017

TBA

TBA

Academic Year

2017-2018

02/15/2017

02/15/2017

TBA

TBA


Indicates that deadline has passed