Programs

Brochure
This page is the brochure for your selected program. You can view the provided information for this program on this page and click on the available buttons for additional options.
SAO Exchange: Spanish Studies in Granada
Granada, Spain
(Exchange Program)

- An Illinois Center for Global Learning and Engagement
---
Program Overview

Students who choose to study in Granada choose to study the Spain of the past, present, and future. They live amongst and learn about the buildings, art, and people that are a product of hundreds of years of contact between the Romanis, Muslims, Jews, and Christians. They discuss in class and come across on the street the more recent languages, livelihoods, and dreams that are brought by West Africans, Latin Americans, and Eastern Europeans. They investigate and experience the constant give and take between cultures and ideas that has defined Spain for generations. Available summer, fall, spring, and academic year terms.
---


THIS IS A COMPETITIVE PROGRAM THE EARLIER THAT YOU APPLY TO THIS PROGRAM THE BETTER. IF YOU HAVE ANY QUESTIONS PLEASE CONTACT THE STUDY ABROAD ADVISOR
Program Specific Information

General Study Abroad Information
---
Watch the First Steps Video Series or attend a First Steps Info Session

When you begin thinking about studying abroad, it's important that you review all of your resources to help you make informed decisions. What kind of housing would you like? How long would you like to go for? What region of the world is tempting you? What kind of on-site support will you need? All this and more can be found by following steps 1-4 on the Getting Started Link to make sure Spanish Studies in Granada is the right program for you.

(Back to top)
---
What is an Illinois Center?

Located in various countries around the world, Illinois Centers for Global Learning and Engagement represent the premier sites for study abroad developed by the University of Illinois over the past forty years. At each Center, you encounter a personalized and guided learning experience introducing you to new languages, cultures, and academic areas. To learn more about Illinois Centers, please click here.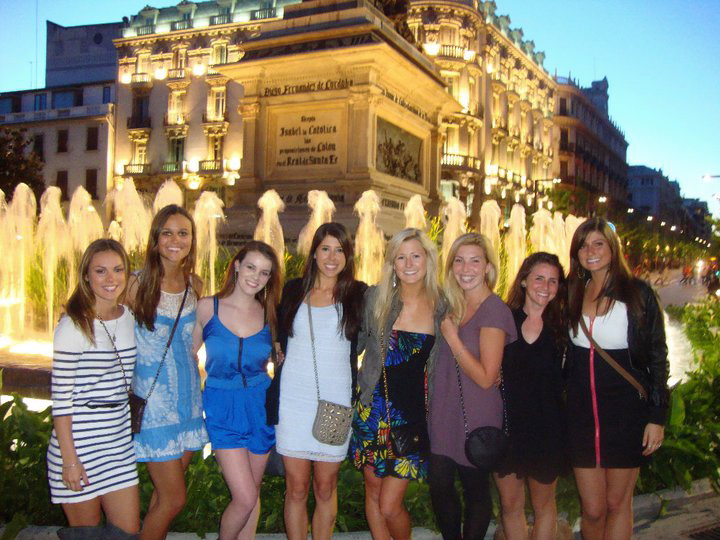 (Back to top)
---
The City of Granada

Granada is located in Southern Spain, one hour from the Mediterranean coast, at the foot of the snow-capped Sierra Nevada Mountains and has a population of around 300,000. In addition to a rich cultural history, Granada has numerous activities geared towards students' interests, such as a vibrant nightlife and Flamenco and Salsa classes taught around the city. The city is also home to one of the premier attractions of Spain and the world, the Alhambra.

(Back to top)
---
Academic Environment

Where You Will Study: Centro Granadi de Español (CEGRI)
As a student in our Granada program, you will take courses at the Centro Granadi de Español (CEGRI), a private school specializing in teaching Spanish language and about Spanish cultures to US students.
Courses
CEGRI offers:
Language courses designed to help you earn a Spanish minor or major at the University of Illinois

Courses related to the rich cultures of Spain and the region of Andalucia

In the Spring semester, you can take a combination of classes offered at CEGRI and at the University of Granada. Founded in 1531, the University of Granada has become one of the major intellectual centers in Spain. Taking courses directly through the University of Granada allows you to:

Totally immerse yourself in the local culture, giving you many opportunities to meet local Spanish-speaking students

Take courses (taught in Spanish) in subjects such as Anthropology, Geography, History, Art History, Social Sciences, and Economics
For a full listing of courses, please click GRANADA_COURSELIST.pdf

Note: As a study abroad participant through a University of Illinois approved program, once you are accepted to the program, you will be required to go through a Course Approval Process. During this process, the courses you plan on taking abroad will be evaluated by a 299 Advisor for Illinois credit (the credit can then be used to fulfill major, minor, general education, or elective credit, depending on the approval of the advisor). Details about this process will be provided once you are accepted to a program.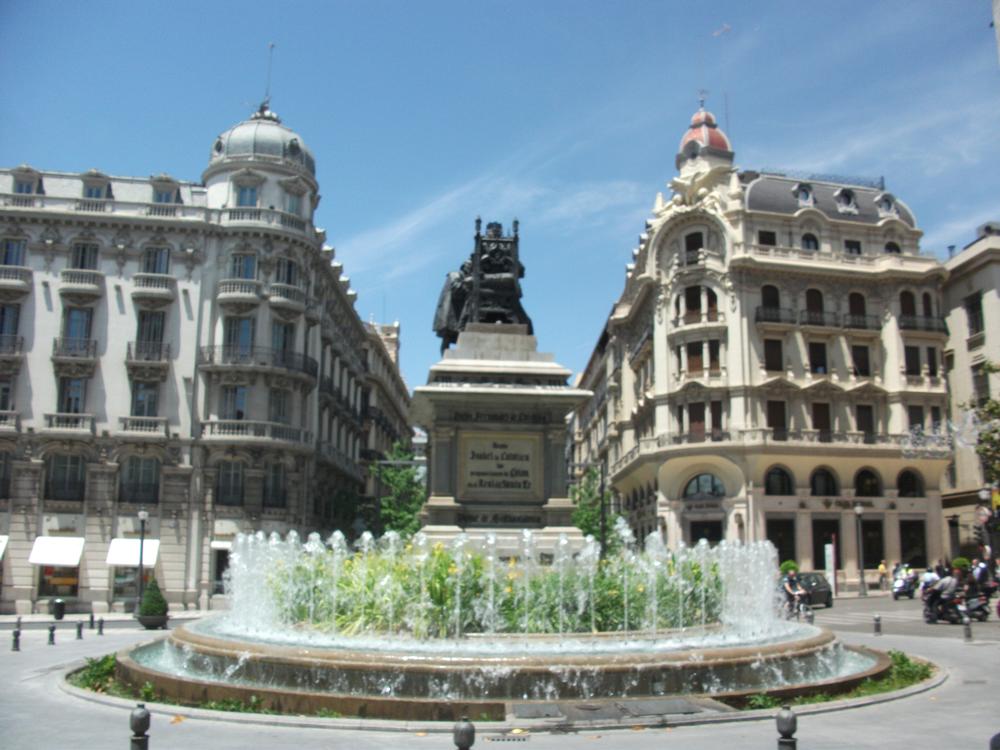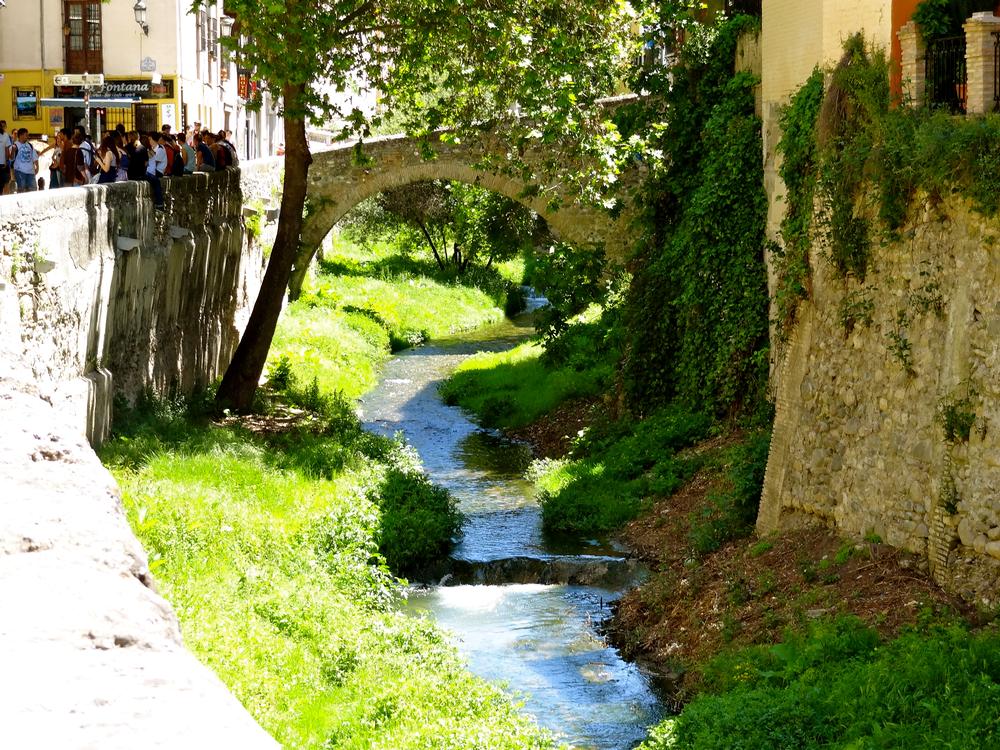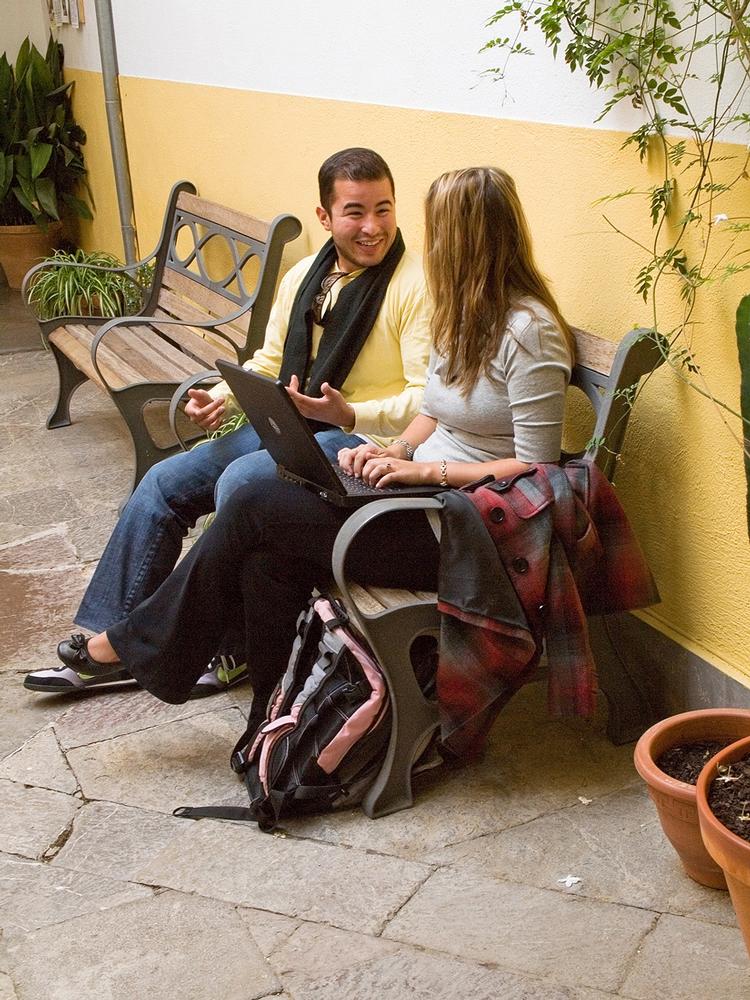 Class size
CEGRI emphasizes personalized instruction; therefore, the average class size for culture courses is 12 and for language courses is 9.
Language
This program is taught entirely in Spanish.

Experiential Learning/Volunteer Opportunities
You will participate in at least two full-group excursions during the semester. Common excursions have been an overnight trip to the Alpujarras (in the mountains) and a day trip to Cordoba (Note: these are subject to change based on conditions in Granada.) There will also be dinners and small group activities organized by the program.

Students can also get involved in the city teaching English to Spanish speakers and volunteering in the community.
---
Onsite Support

Each Illinois Center has an onsite resident director whose purpose is to support you both inside and outside of the classroom during your time abroad.

Miguel Angel Galindo
Miguel Angel Galindo will be your Resident Director during you stay in Granada. He earned his Ph.D. in Spanish Linguistics at the University of Illinois Department of Spanish, Italian and Portuguese.
Nerea Muguerza
Nerea Muguerza is the Assistant Director and also earned her Master's Degree at the University of Illinois department of Spanish, Italian, and Portuguese

Both Miguel Angel and Nerea will be available to students throughout the semester. They will assist you with the everyday aspects of the program, meet you at the airport, advise on academic issues, help with registration is Spain, and with adjustments to living in a different environment.
---
Accommodation

You will be living with a host family, granting you an opportunity to practice your language skills and connect with locals. After filling out your housing application, you will be paired with a family based on your needs and preferences. They have all been through a screening process and most have hosted students in the past. The on-site director is available for assistance whenever necessary.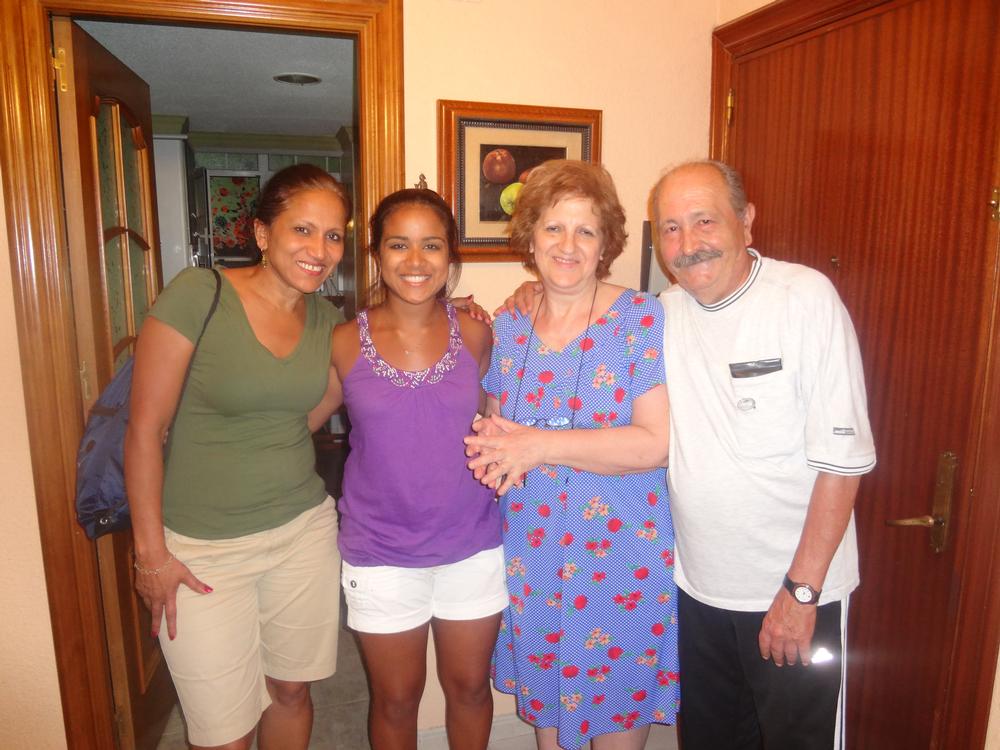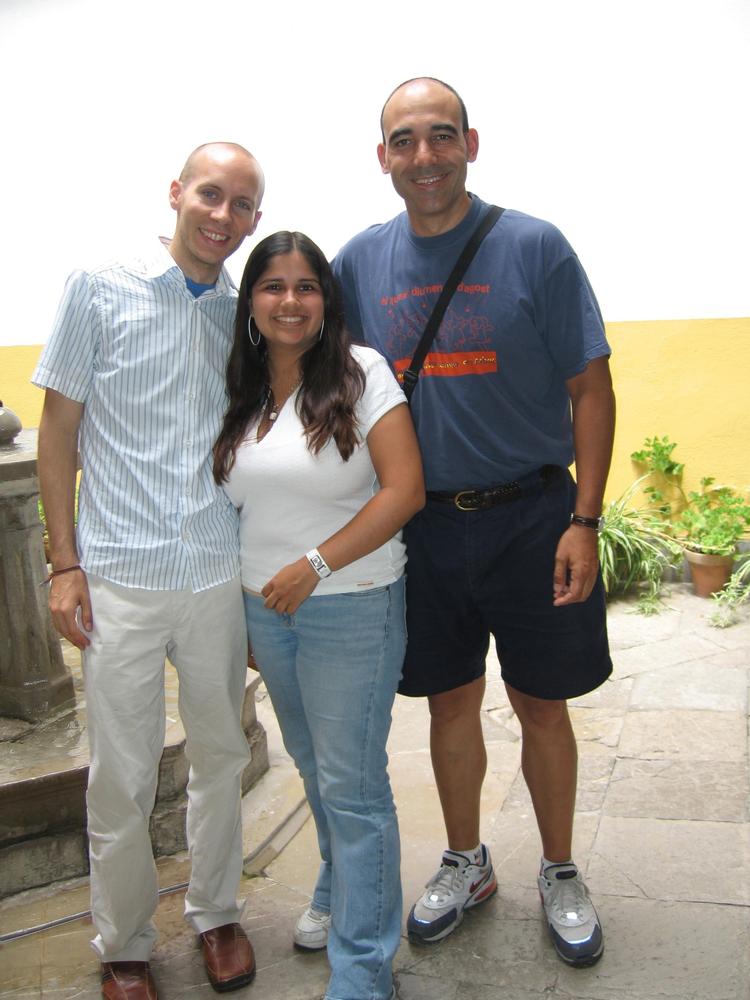 (Back to top)
---
Returned Study Abroad Student Reflections

Scanned PA Sheets
To read reflections from past students about their experiences in Bilbao, click the link below!
Granada Summer PA Sheets.pdf
Video of returnee on experience
Contact former Study Abroad students
Having trouble deciding on a location? Unsure about what to pack, or which classes to take? Send an email to someone who has been there! Our returnees love talking about their time abroad, so send them an email! Contact information found here!
---
Additional Program Resources

Before You Leave
The Before You Leave section on our website provides you with information on what to pack, money abroad, transportation, communicating with family members while abroad, and even what to do the day of your departure.
Country videos
Granada: A look at the City

Granada Virtual Tour

Tourist Attractions
Flickr
Check out our Flickr album of photos taken by students while abroad in Spain!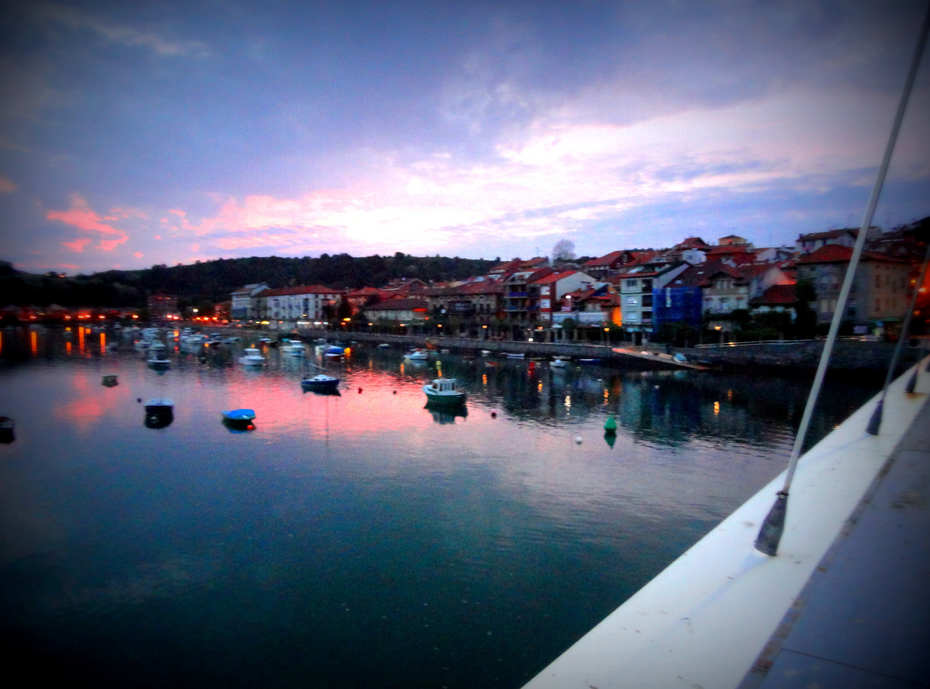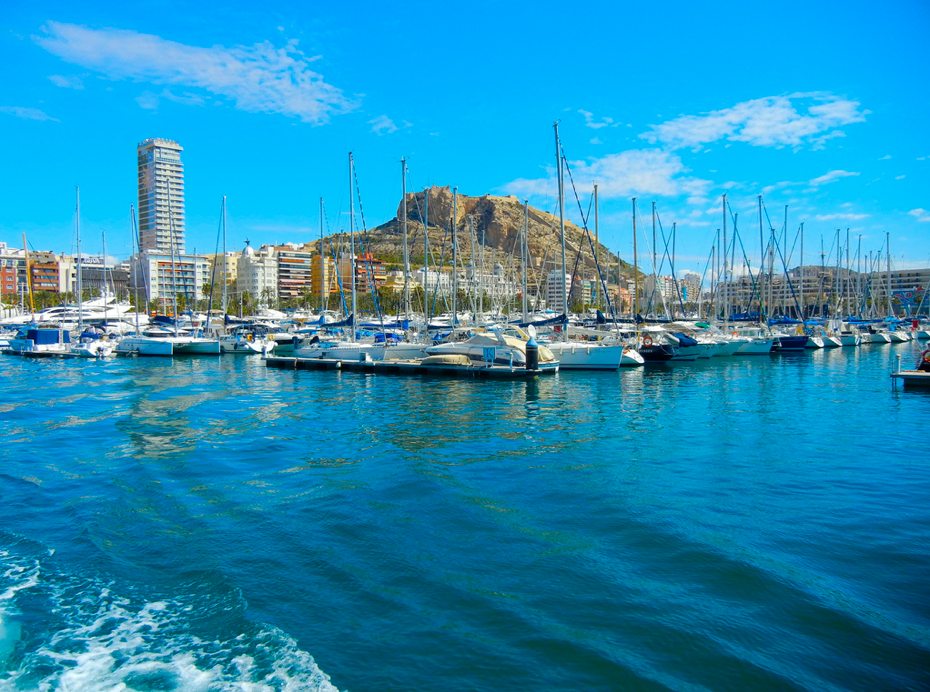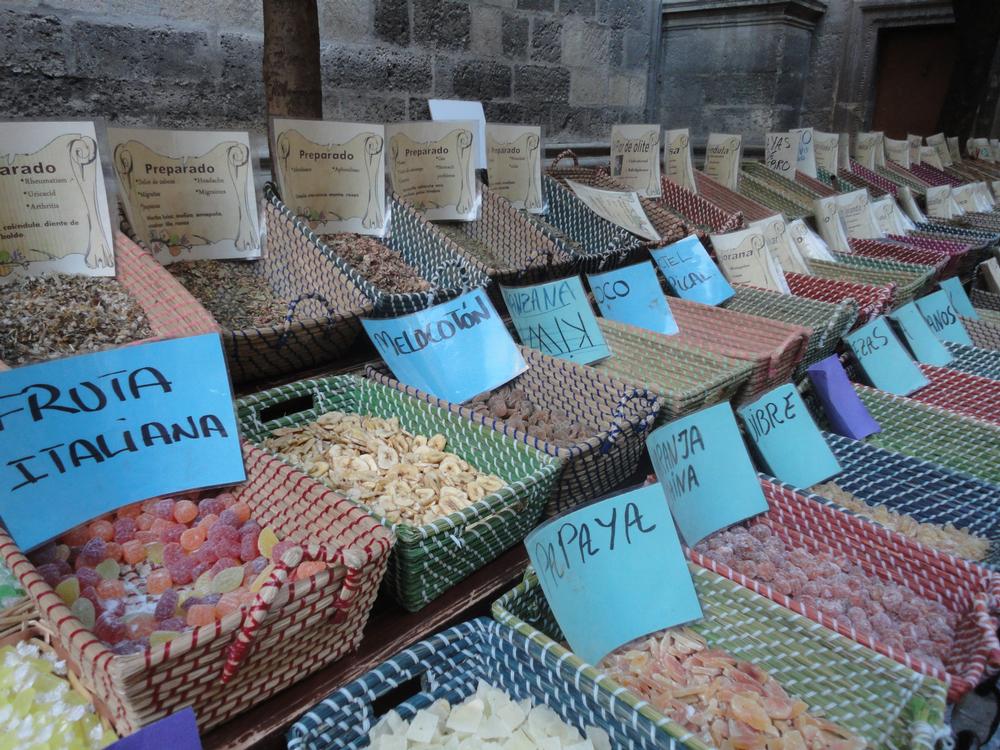 Country links
Spain Country Info

Granada News Sources

Granada Travel Info
Country CultureGram
CultureGrams are concise, reliable, and up-to-date information on more than 200 countries. They go beyond mere facts and figures and try to deliver an insider's perspective on daily life and culture, including history, customs, and lifestyles of the country in mind. Visit Spain's CultureGram here!

Username: World
Password: Verona
---
Application Process

Eligibility

To be eligible to participate in this program:
3.0+ GPA Preferred (2.5 GPA Required)

Must have completed Spanish 141(or its equivalent) prior to the start of the program

The only non-Illinois students that may apply to this program are students from University of Michigan, University of Wisconsin-Madison, University of Illinois-Chicago, University of Illinois-Springfield, and Indianna University.
Dates and Deadlines

All requirements must be completed by the Study Abroad Office deadlines: online materials are due by 11:59 PM on the deadline date; paper materials are due by 4:45 PM the following business day. Preference will be given to students applying by the priority deadlines.
Spring Semester Programs
Final Deadline: June 15

Summer/Fall/Academic Year Programs
Priority Deadline: January 15
Final Deadline: February 15
How to Apply
Please click the Create App button (found at the top-right of this page) to apply. Note that you will be charged a non-refundable $25 application fee by clicking Create App and logging in.

The Granada, Spain application requires:
Official transcript

1 letter of recommendation (must be from academic advisor, professor, or TA but does not need to be from a Spanish instructor

Personal Essay/ Short Answer Questions

Photocopy of passport

Online questionnaires
Additional information and supplemental application requirements will follow once you are accepted to the program.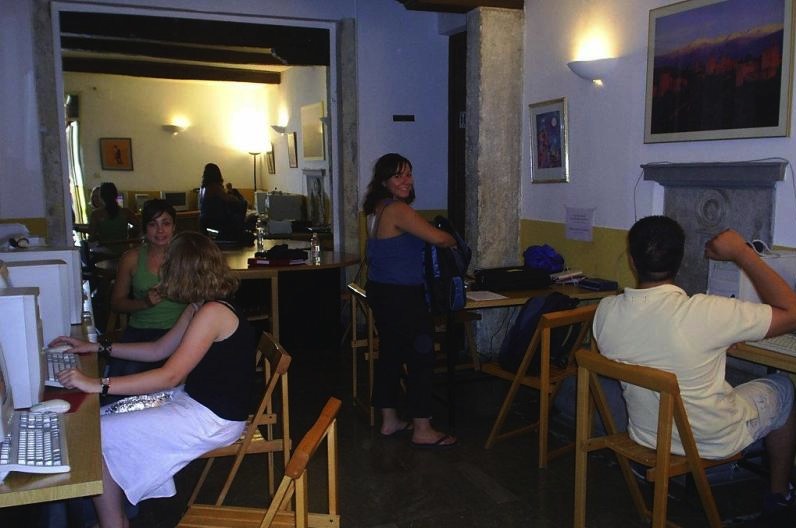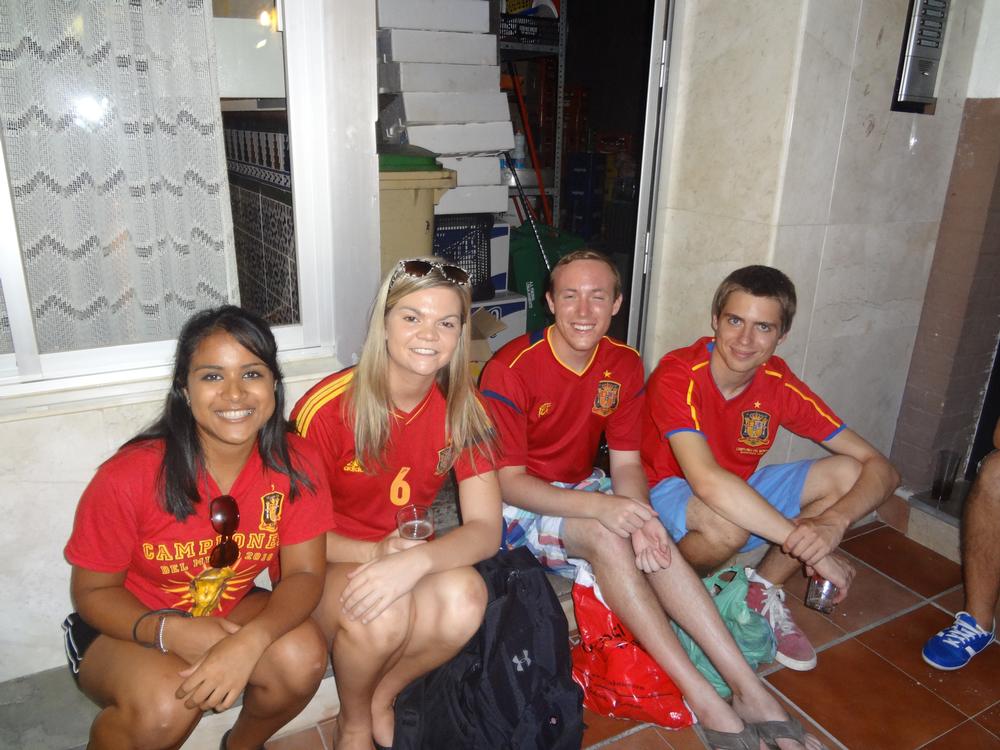 (Back to top)
---
Contact Information

Teneisha Ellis
Advisor for Spain
trellis@illinois.edu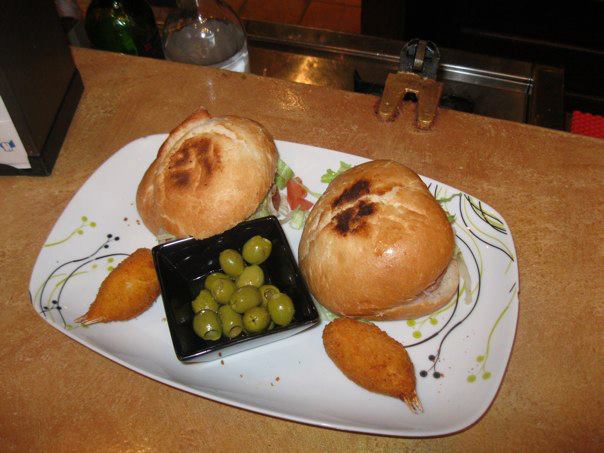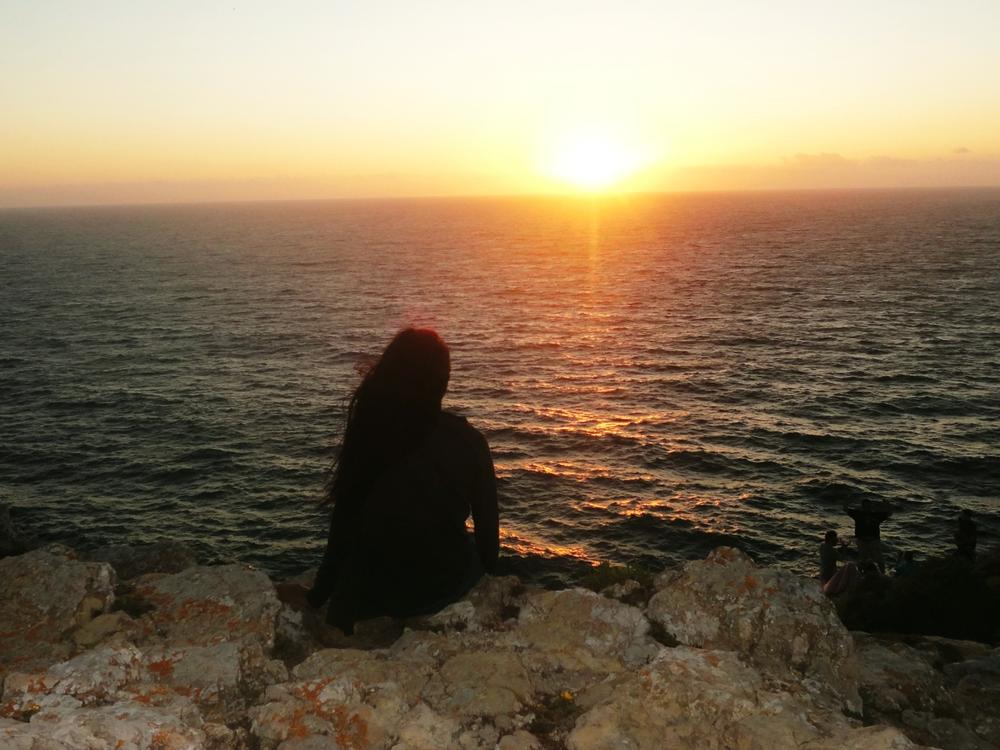 Study Abroad Office (SAO)
910 South Fifth Street
112 International Studies Building
Champaign, IL 61820
217-333-6322

Hours of operation: Monday through Friday from 9:00am to 4:45pm.

(Back to top)
---
Program Cost and Advance Fees

For an Unofficial Budget of this program, please scroll to the top of this page and find the box labeled "Budget Sheets," and click on the semester during which you want to participate. Please read through the Unofficial Budget information, which also includes information on Financial Aid and Scholarships.

All students should be aware that once they are accepted to a program, they will be charged a non-refundable $305 fee to reserve their place on the program.

(Back to top)

---
Financial Aid and Scholarships

Because this program is sponsored by the University of Illinois, financial aid can be applied to the cost of the program. The amount of financial aid that is applicable to study abroad will depend on your financial aid package. Since there are many variables that determine how your financial aid package applies to study abroad, it is best that you consult with a financial aid advisor in the Office of Student Financial Aid to discuss your individual financial aid package.

In addition to financial aid, there are other alternatives to funding your time abroad. Click here to learn more about our over $850,000 in scholarship opportunities. One scholarship that everyone is eligible for is the Illinois for Illinois (I4I) Scholarship. For more information, click here.

For more information about general costs, tips, and advice, please watch the First Steps Cost, Financial Aid, and Scholarship videos for tips and advice.

(Back to top)
---
Health, Safety and Pre-Departure

The health and safety of students abroad is something that the University of Illinois takes very seriously, which is why the Study Abroad Office provides services that range from international insurance coverage to a 24-hour phone line to speak to an Advisor on Duty. These services can be found on our website.

Pre-Departure Orientation

All students are required to attend an all-day Pre-Departure Orientation the semester before their term abroad. The exact date, time, and location will be given to students post-acceptance so that they can arrange for their attendance at this orientation. During this orientation, topics such as Culture Shock, health and safety scenarios, and other helpful pre-departure information will be presented. This is also a really great opportunity to talk about packing, meet other classmates on a program, and talk to returnees who have already been to the host country.

Additionally, students are required to sign off on a Health and Safety Orientation, and are encouraged to read through the Safety and Security section of our website which includes topics from road safety and keeping your valuables and money safe, to nontraditional student identities while abroad.

This link includes information on our 24-hour emergency service, health matters, insurance, and safety and security
---
You must have a valid passport to participate on this program. If you do not already have a passport, or if it needs to be renewed, you must begin that process now, even before program acceptance.

You may also be required to get a visa for your program. Please consult the host country's consulate website or a visa agency to determine whether or not a visa is required to travel to your destination country or countries.

For additional information, please visit our Passport and Visa webpage.
---
Withdrawal, Change and Cancellation Policy

To withdraw, change, or cancel your participation in a study abroad program, please visit this link to view the Withdrawal and Refund Policy.

(Back to top)
Term

Year

App Deadline

Decision Date

Start Date

End Date

Academic Year

2014-2015

02/15/2014

02/15/2014

TBA

TBA

Summer

2014

02/15/2014 **

Rolling Admission

05/20/2014

07/07/2014

Fall Semester

2014

04/21/2014 **

Rolling Admission

08/26/2014

12/22/2014

NOTE: ***Fall Applications extended to April 21 2014*** If you are still interested in studying abroad after this date, you need to contact the Study Abroad Advisor, Teneisha Ellis at trellis@illinois.edu

Spring Semester

2015

06/15/2014

06/15/2014

TBA

TBA


** Indicates rolling admission application process. Applicants will be immediately notified of acceptance into this program and be able to complete post-decision materials prior to the term's application deadline.

Indicates that deadline has passed