University of Illinois at Urbana-Champaign
Programs

Brochure
This page is the brochure for your selected program. You can view the provided information for this program on this page and click on the available buttons for additional options.
Term

Year

App Deadline

Earliest Review Date

Start Date

End Date

Academic Year

2013

02/15/2013

02/15/2013

TBA

TBA

Fall Semester

2013

02/15/2013

02/15/2013

TBA

TBA

Spring Semester

2014

09/15/2013

09/15/2013

TBA

TBA


Indicates that deadline has passed
University of Otago
---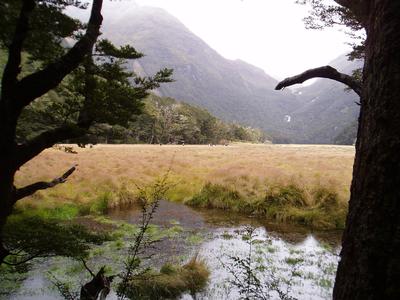 About the Program
First settled by Maoris about 800-1,000 years ago, New Zealand, today, is one of the most fascinating, exciting, and beautiful places in the world. With a population of about four million people, spread over an area the size of the British Isles, it is a country whose culture is a rich mix of Maori, Polynesian, European, and Asian influences.
Founded in 1869, University of Otago is New Zealand's oldest university and carries a sense of history and tradition. Located on the South Island in Dunedin, Otago gives you the experience of living in a university town where much of the activity in the city centers on the university. A reputation for academic excellence and excellent services for international students enhances the experience you can have at Otago.
Academic Environment
As New Zealand's first university, the University of Otago has a long history of quality research and teaching. Founded in 1869, Otago, today, is, as its Vice-Chancellor (the equivalent to the Chancellor of our campus) states, a university of substance and international reputation.
Although its research strengths are in the areas of biological and
health sciences
, it offers an equally strong curriculum in marine science, geology, surveying, history, and political studies. Its
Business School
is also one of New Zealand's leading programs. In fact, its
Department of Economics
was ranked second in the country by the 2004 Performance-Based Research Funding report.
Undergraduate papers (courses) are offered through Otago's three academic divisions and the School of Business. A full listing of subjects is available from
Otago's on-line handbook
.
Internships
Internships may be available on this program. For more information, please email Rob Kozarek at kozarek2@illinois.edu
Location
The historical city of
Dunedin
is the South Pacific's only true university town. Dunedin also serves as the gateway for eco-tourists to explore the awe-inspiring flora and fauna in
Central Otago
, the
Otago Peninsula
, and the Catlins.
Prior to the arrival of permanent Scottish settlers in 1848, the Otago Peninsula was home to three Maori tribes. By the mid-nineteenth century, disease and inter-tribal war had decimated the regions main tribe, the Otakau Pa, to just over a hundred members. With the discovery of gold shortly after the arrival of permanent Scottish settlers, the city of Dunedin flourished, becoming, momentarily, the commercial center of New Zealand. Beautiful buildings were constructed during this period and many still stand today, making the city one of the best-preserved Victorian and Edwardian cities in the southern hemisphere.
The intellectual spirit of the city is keenly demonstrated in the many activities occurring in and around the university town. Quaint cafes, bars, and restaurants occupy the many buildings heralding back to the late 19th century. Modern shopping malls trade alongside boutiques, galleries, and weekly craft and farmers markets. The
Dunedin Public Art Gallery
, in The Octagon (the city center), is New Zealand's oldest art gallery and houses one of the country's best international art collections.
Dunedin's most remarkable attraction, however, is its natural environment. Dunedin and the Otago region is an outdoor- and nature-lovers paradise. Close to the city center is the coastal colony of the shy and endangered yellow-eyed penguin. Further down the Otago Peninsula is the worlds only mainland breeding colony of the Royal Albatross. About a 30-minute walk from The Octagon are the beaches of St. Clair and St. Kilda, considered one of the best beaches for surfing in New Zealand. Outdoor enthusiasts will find more than 150 walking tracks around Dunedin, while the Otago Harbor allows visitors opportunities to pursue windsurfing, kayaking, canoeing, rowing, fishing, and yachting.
A four-hour drive from Dunedin is New Zealand's extreme sports capital,
Queenstown
. There, students will have the chance to go skydiving, river surfing, white-water sledging, skiing, snowboarding, paragliding, parachuting, jetboating, whitewater rafting, canyoning, mountain biking, motorcycling, and bungee-jumping, among many other exciting activities. About half a days drive from Queenstown is the region known as the
Fjordlands
, one of the worlds and New Zealand's finest scenic destinations, with majestic mountain peaks, primal native forest, and mirror-like fjords. The most popular of the fjords is Milford Sound. About 100 km from Queenstown is the smaller town of
Wanaka
. This town offers activities all year round: from water sports during the summer to some of the best ski adventures in the winter.
In the unlikely chance that you tire of the regions natural beauty,
buses
and
Air New Zealand
or
Freedom Air
offers affordable flights to Melbourne, Sydney, Brisbane, and the Gold Coast in Australia from Dunedin and Christchurch.
Student Life
As with any major university, Otago provides important support services, such as
medical care and counseling
,
mediation
,
disability support
, and
spiritual guidance
. The University's
Central Library
is the Information Services Building an architectural masterpiece that is not only aesthetically appealing, but very conducive to study as well.
Although the outdoors plays a central role in the lives of Dunedin residents, study abroad students will still find a multitude of activities on campus. The
Otago University Students Association
(OUSA) coordinates most student events on campus. They offer social activities, such as live concerts, parties, and band contests. The Clubs and Societies wing of the OUSA acts as a clearinghouse of clubs and societies at Otago. Students may choose from a very broad range of organizations, from debating to yachting, from waterpolo to Amnesty International, and from the Varsity Christian Fellowship to UniQ.
Meanwhile, the
Recreation Centre
offers a multitude of courses, such as aqua jogging, wine appreciating, flax weaving, sailing, and Intro to Scuba. The Centre also organizes day and weekend adventures, such as the Otago Central Rail Trail Bike Tour, jet boating and bush walking along Taieri Gorge, sea kayaking in the Otago Harbor, and skiing and snowboarding in Queenstown.
Accommodation
Although the University of Otago provides housing in fully-catered residential colleges and halls, these are typically reserved for first-year degree-seeking students. Most study abroad students are placed in University of Otago flats (apartments), while a small number are place in the Toroa International House. The flats and Toroa House are self-catered accommodation. All units are furnished and within 20 minutes walking distance from campus.
These apartments usually house 2-3 students. Otago makes an effort to include at least one New Zealand student in each flat, although that is not always possible. View of the University of Otago campus from a room at the Toroa International House. Each Toroa House apartment accommodates four students, each with their own room. The apartments clustered on a hill overlooking the main Otago campus. The main Toroa House building has a very charming garden, while each apartment unit is surrounded by lush vegetation. connect Dunedin to Christchurch, where you will be able to explore the rest of the island and Australia.
Eligibility
3.0 GPA
Good academic standing
Junior standing
Application Procedure
Students are required to apply through the Study Abroad Office in order to receive University of Illinois financial aid and scholarship as well as credits and grades for course work completed. All participants are expected to adhere to the policies and procedures of the University of Illinois and sponsoring units.
Below is an outline of the various steps to take to ensure your application's completion.
Step 1: Review First Steps video:
Factors to Consider

Exploring Program Options

Cost, Financial Aid, and Scholarships

How to Apply
Step 2: Click on Create App (scroll to the top of this page). NOTE that you will be charged a non-refundable $25 application fee when you click "Create App". If the Study Abroad Office nominates or accepts you to your program, the Study Abroad Office will bill your Illinois Student Account a NON-REFUNDABLE $305 advance fee. This fee will be deducted from the final program fee, but is not refundable should you withdraw from the program.

Step 3: Complete the following Study Abroad Office forms on-line:
SIAA Application Fee

Acknowledgement of DRES

Disciplinary Action

Release of Account Information

Release of Information

Submit Documents to SAO

Personal Essay
One Letter of Recommendation
Step 4: Submit the following physical materials to the campus Study Abroad Office:
Official paper transcript

Photocopy of your passport, or a copy of your passport application/renewal receipt along with a photocopy of a state-issued ID to act as a placeholder until you are able to submit a photocopy of a valid passport.

Signature Verification Form (must be submitted along with your ID photocopy)
The above materials must be turned in or mailed to the campus Study Abroad Office:

Student International Academic Affairs
124 International Studies Building
910 S. Fifth St. (MC-480)
Champaign, IL 61820
These steps must be completed by the campus Study Abroad Office deadline.
After you have been accepted by the Study Abroad Office, your next step will be to apply to your host program itself. Your Study Abroad advisor will contact you will more information on the host program application procedures and required documents.
Deadlines and Decisions Dates
Applications and supporting documents must be submitted by deadlines established by the Study Abroad Office for timely review. Completed applications submitted by the early deadline will be given priority consideration.
The Study Abroad Office reviews applications on a batch basis; it does not review applications on a rolling basis. In other words, applications received after the early deadline may be reviewed only after the final deadline. Since some programs will fill after the priority deadline, students are encouraged to apply early. Application materials and supporting documents for provider programs will be submitted to the provider after the deadlines below.
Decision dates indicate to the earliest possible date that students may receive a decision regarding their application. Most decisions will be released two to three weeks after each deadline.
Summer Term/Fall Semester/Academic Year Deadlines:
Priority deadline: January 15
Final deadline: February 15
Spring Semester Deadlines:
Priority deadline: June 15
Final deadline: September 15
**Program may close before final deadlines.
For more information, please contact the Study Abroad Office (SAO):
910 South Fifth Street
124 International Studies Building
Champaign, IL 61820
217-333-6322